*This post may contain affiliate links. Please read the full disclosure here. 
Starbucks Free Drink – Starbucks App
Yes, we are going to look at real hacks that will get you some free coffee – like a free Starbucks drink!
A hot drink on the go is such a treat but, it comes at a price.
If we assume you are probably spending $3-$4 on coffee a day (for one drink), it ends up being $20 a week, $80 a month and $960 a year approximately.
This amount would double if you are doing two coffees a day.
While this might seem like a minimum spend to some, it adds up as an unnecessary expense at the end of the day. An expense that could be avoided.
Getting yourself free coffee doesn't cost you any money, as all the ideas listed below are free to try, and require little effort from your end.
Whether its a Dunkin Donuts free coffee or a Starbucks free coffee, most of these ideas work the same for both.
How to get a free Starbucks Drink
1. Free Starbucks Gift Cards

This is a website that lets you search the web, play games, take daily surveys worth up to $35 each, and earn cashback. You earn points (called SB's) on completing each task and can redeem these points for free Starbucks gift cards.
Additional points can be earned by referring family and friends. Earn $5 FREE when you sign up.
A research site that pays a flat fee of $3 per survey. That's one coffee a survey! The minimum needed to claim your money is $3, so one survey should allow you to claim free Starbucks gift cards or cash out via PayPal. But you can only join this company by invite only, which you can do so using this invite link.
A very popular & reputed survey site that lets you cash out for when you reach a minimum of just $10. You can claim cash or gift cards from major retailers like Amazon and Starbucks. Join 6 million members that are making extra cash from home. With Survey Junkie earning potential can go as high as $50 a survey.
This is another high paying rewards site that pays you in points. You earn as high as 500 points per day – like printing and redeeming coupons, referring a friend, or sharing your opinions. Confirm your email once you sign up, to be eligible for a $10 bonus.
Here are 10 other ways to earn FREE gift cards, redeemable at Amazon, Walmart and Target.
2. Starbucks bring your own mug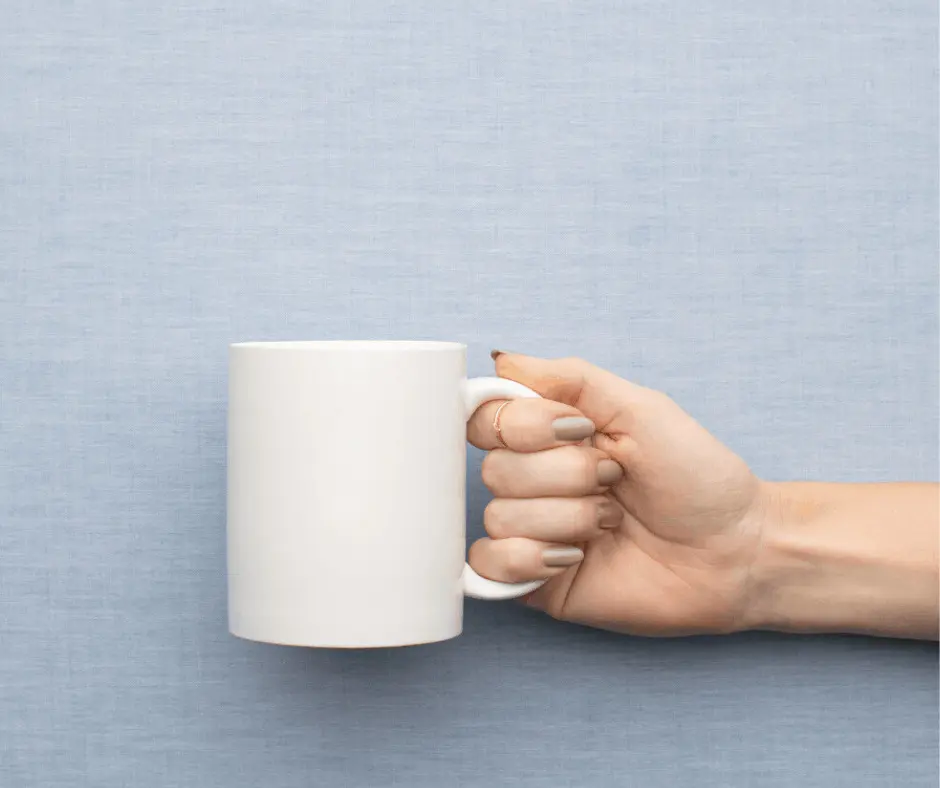 When you bring your own cup or travel mug to Starbucks you get 10 cents discount from the total price of your drink.
Take advantage of this small discount that could save you a few dollars a week on coffee.
3. Starbucks rewards program
The Starbucks rewards program allows you a chance to get free coffee. Well, not just coffee. You can get free food and drinks, as well as get personalised offers.
Use their Starbucks App to join the rewards program, and for every $1 you spend you earn 2 stars.
How to earn more stars:
You can earn more stars by participating in offers within the app.
They do Double star days each month, where you earn twice as many stars for your purchase.
4. Starbucks Free Refills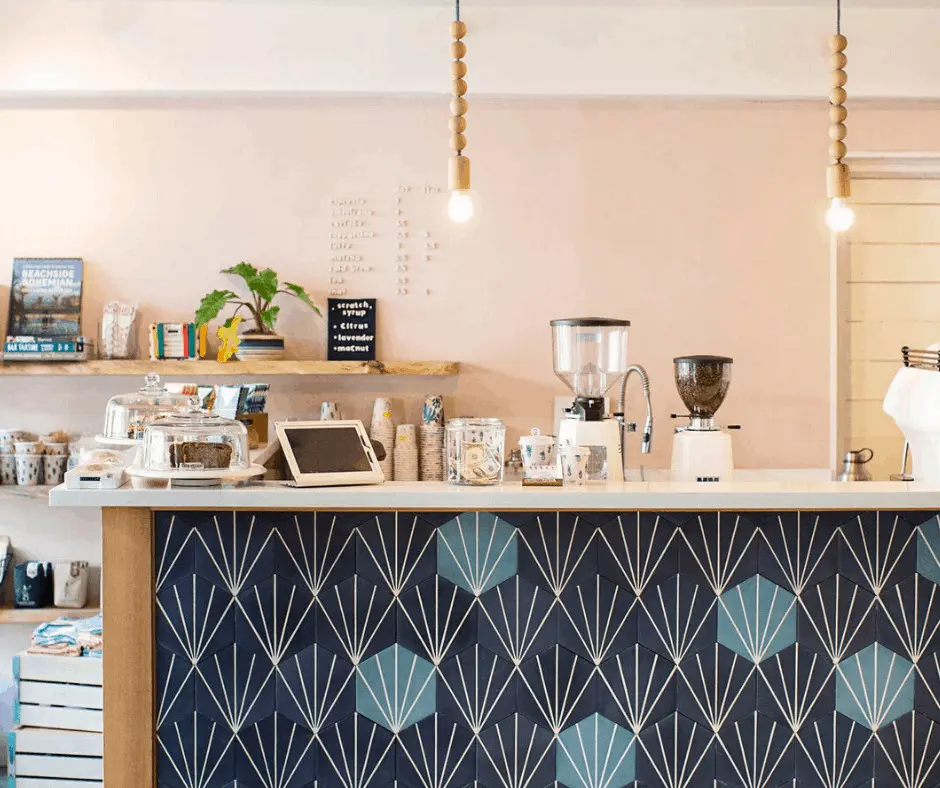 Yes, free refills!
Using your Starbucks rewards card or mobile app allows you to get free refills of brewed coffee. But, they do have a restriction. You are only allowed free refills on hot, iced coffee or cold brew, and hot or iced tea. Still great for free coffee, in my opinion.
Two things to keep in mind:
You must stay in the store if you want a refill. If you leave the place and come back for a refill, you will not be eligible.
This offer is not available at drive-thrus.
5. Starbucks Birthday Reward
You must have a Starbucks rewards card or download the Starbucks app to be eligible for your birthday drink. As a reminder, you will be sent an email 2 days before your birthday.
And it's not just coffee, you can choose either one food item or a drink, and you can redeem this offer only on the day of your birthday.
Keep in mind you must sign up at least a week in advance and have made a transaction to earn a minimum of one star to get your Starbucks Birthday Reward.
6. Scan your receipt!
Fetch Reward is an app that pays you to scan your grocery receipts.
As simple as that!
No couponing, no scanning barcodes, no surveys and no ads. Once you finish shopping at one of their partnered retailers, simply scan your receipt using the app to earn rewards.
Their rewards are redeemable in the form of e-gift cards from Target, Amazon, Kohl's, Sephora and hundreds more.
You can cash out with as little as $3. Download Fetch Rewards for free on your phone
Fetch Rewards lets you redeem your points for Starbucks gift cards.
7. Online Deals & Discounts
Groupon is my go-to place to find deals and discounts, be it holidays or events. I have also found some great Starbucks coupons and promo codes in there. Never hurts to check before buying your next coffee!
---
Make extra money by browsing the web, watching videos, playing online games and testing new products - clothing, food, cosmetics and more! Its free to join. Sign up for your chance to
get a $5 Swagbucks bonus.
---
8. Sign up to their Mailing list
No better way to avail offers than from the people themselves. Make sure you have signed up to Starbucks mailing list, to be notified of any bonus or exclusive offers. They usually have seasonal offers and monthly specials which are good to keep a lookout for.
9. Automate Rewards – Drop App
This highly secure and legitimate app links to your debit or credit card and gives you points each time you use the linked card.
The Drop app is free to use and when you can begin accumulating points with your associated bank card.
You can use these points for shopping with Amazon, taking an Uber ride or redeem points for Starbucks gift cards.
One of the easiest ways to earn gift cards for doing nothing – just use your credit/debit card as you would normally do when you shop, while you accumulate points in the background. Download the free Drop App here.
10. Coupons & Vouchers
Always keep an eye out for online coupons and deals, as the last resort. Apart from Groupon, a simple internet search will also help you find the latest promo codes available in your area.
Remember to use the free Swagbucks search engine while browsing the web to earn additional SB's. If you missed reading #1 on this list, you can learn more about Swagbucks here.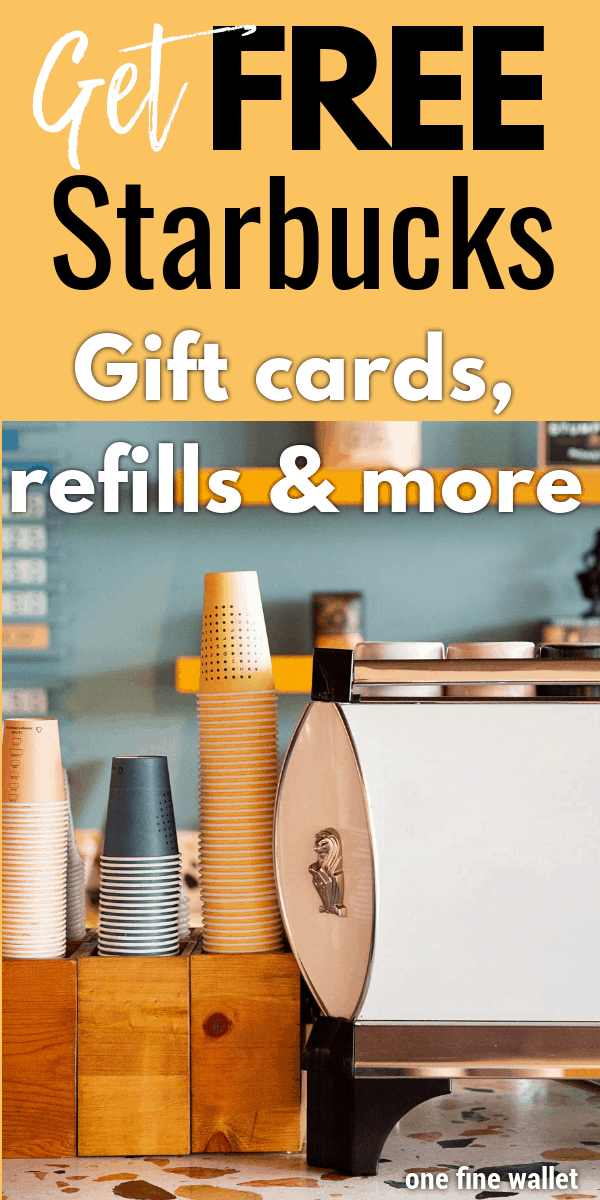 Free Starbucks