*This post may contain affiliate links. Please read the full disclosure here. 
Thinking about starting an Amazon FBA business?
Amazon FBA (fulfilment by Amazon) is a way for you to become a reseller using powerhouse marketplace Amazon to handle all your fulfilment.
This is an incredible partnership because, with fulfilment taken off your hands, you can focus your efforts on other important parts of the business.
If this sounds interesting, keep reading while we uncover all the ins and outs about how Amazon FBA works, the best products to sell on Amazon FBA, what to sell on FBA, and more.
Make sure to bookmark this post too, so you can come back to it later if you need to!
*This post may contain affiliate links. Disclosure here.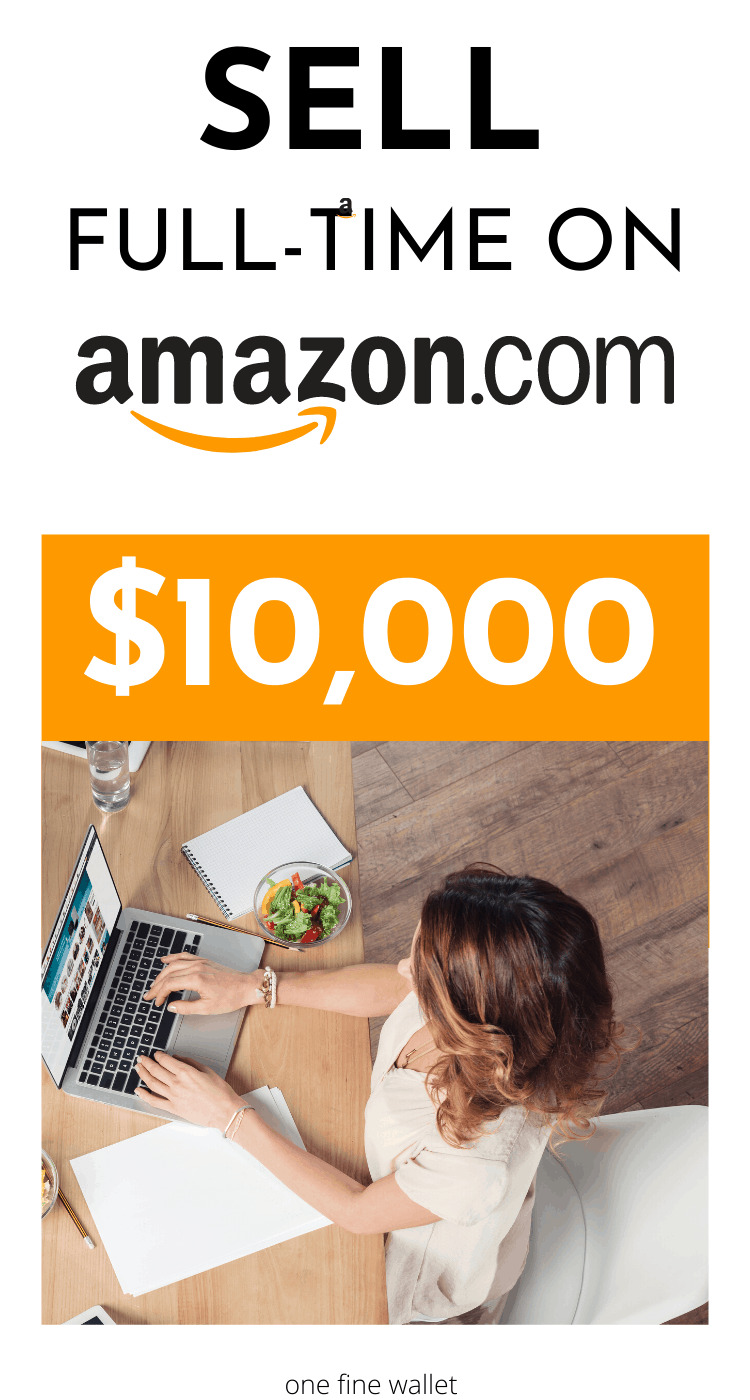 How Does Amazon FBA Work?
FBA stands for Fulfillment By Amazon and it's a program available by Amazon where, as an Amazon seller, you let them handle all your fulfilment. They pick, pack, and ship your orders.
As they say, you sell it, they ship it!
Why Choose FBA?
Amazon has a very advanced fulfilment network. If you're a Prime member, you probably already know this. Where else can you order something online and get one-day and two-day shipping without the exorbitant shipping fees?
With FBA, your products will be stored in Amazon's fulfillment centers and then as you get orders from customers, they will pick, pack, and ship your orders. They also provide customer service for these products.
This is a really incredible way to scale your business and reach more customers.
It's an awesome way to save you time, too!
Because, if you're a reseller, you know that fulfilment is one of the most time-intensive tasks you do. It takes hard work and lots of time to fulfil customer orders, from locating their item from the warehouse, packaging it, printing the shipping label, and then sending it off for shipping through the mail carrier.
It's a major part of business and Amazon can take this off your hands with FBA!
Your products will be eligible for Prime Two-Day Shipping, Free Shipping, and other benefits

Amazon customer service and returns

A cost-effective and simple fulfilment solution
What to Sell on FBA
You can sell just about anything on FBA, from small and large home appliances, home decor items, apparel and accessories, toys, kitchen goods, automotive, books, and so much more.
You can sell in a niche or you can sell general items.
Niche-based selling means you pick a category to sell in and sell only those products, like selling in the apparel niche means you'll only sell apparel and apparel-related items.
General-based selling means you can sell anything.
This means you can sell apparel and kitchen goods, along with baby products, footwear, electronics, etc.
There's a new movement that has happened over the coming years where more and more FBA sellers are emerging, selling general items.
The truth is, it's really simple for anybody to become an Amazon FBA seller.
People are sourcing products on sale at their local pharmacy, general goods store like Walmart, or discount/clearance stores like Dollar Tree then reselling on Amazon!
For example, you could buy a 6-pack of socks on sale for $3 and resell on Amazon through the FBA program for $12, pocketing $9 profit (before fees).
Now, just rinse and repeat and you've got yourself a bustling FBA business!
Best Products to Sell on FBA
Here are some product ideas to give you inspiration for the best products to sell on FBA:
Books

Consumer Electronics

Disposables

Niche Products

Jewellery/accessories

Baby items
Even with the growing digital space, we are living in, books are here and they aren't going away anytime soon.
People love books. There is something about curling up on the couch with a good book. You don't get that same kind of experience with your Kindle or iPad.
Books are great to source locally from places like thrift stores, garage sales, Goodwill, consignment stores, Facebook Marketplace, local neighbourhood groups, and other places. Even online like eBay or other marketplaces are great for finding a good deal on books.
The ideal scenario would be to find a book at or around $1 or so and flip it for $10+.
There are many booksellers on Amazon FBA who are doing very well.
Consumer electronics regardless of age are products that do well too. Because people are nostalgic about older electronics like gaming systems or cassette tapes. And, of course, newer electronics are in demand so you can't really go wrong here.
The one caveat is working condition. Make sure it works or if it doesn't, disclose in your listing. Electronics can be repaired or sold for parts so an electronic device that doesn't work isn't necessarily a throwaway.
Disposables are such a smart way to sell. These are items that will need to be bought by consumers over and over again, like:
Disposable razors

Printer cartridges

Diapers
Once you sell these to consumers, once they need to rebuy, they'll likely go back to you, compared to hunting for another seller because it's just easier to repurchase through your Amazon FBA store since they have a history with you.
This is a great niche to work within.
Niche products are specific to niche buyers, like golf products for golfers or nursing products for nurses.
Jewellery/accessories are great because they are inexpensive (fashion jewellery) and you can sell a lot of them and at a great margin.
And then baby items are good because it's a passion niche. Parents love their kids and baby products, like other products with a passionate audience behind them, tend to do very well.
Amazon FBA Course-The Selling Family
The Selling Family is a website dedicated to helping others by sharing tips and advice for Amazon selling with the FBA program.
They have been very successful with Amazon FBA and now help others to achieve the same success, sharing:
What helped them grow their business

Product flip successes and product duds

How they save money doing what they love

Adding passive income streams

And, more!
Is Selling on Amazon Worth it?
If you've ever thought about selling on Amazon, try FBA, it's the way to go!
---
Make extra money by browsing the web, watching videos, playing online games and testing new products - clothing, food, cosmetics and more! Its free to join. Sign up for your chance to
get a $5 Swagbucks bonus.
---
Check out how Marvin turned $500 into $10,000 in less than 4 months selling on Amazon FBA
They offer several courses to help you improve your understanding and education around Amazon FBA so you can run a profitable FBA business.
Some of these courses are around important topics like category ungating, liquidation, making money in the books niche, an Amazon Bootcamp and much more.
For a better understanding of getting started with this the Amazon FBA business, enrol in this free video course that takes you through the process.
If you are interested in jumping into the course right away, take a look at the full Amazon FBA course in detail.