Proofreading Online
Online proofreading jobs are in demand, and you know why?
Because there is an increase in online content and marketing, this means more job opportunities for proofreaders.
Many bloggers, authors and online businesses need help to proofread their blogs, books and other digital content they create. So if you have the knack to correcting grammatical errors in books and blogs, this might be the career for you.
There are many online proofreading jobs for beginners who are interested in working either full-time or part-time.
If you are looking to become a proofreader, you can do this job from ANY part of the world, as it is not country-specific.
What is Proofreading?
Proofreading is when you take a piece of content written by someone (like a blog post or a book) and make it perfect. Its the final stage of editing, which involves correcting grammatical errors like misplaced commas and eliminating spelling errors.
Sure there are a number of tools available online that help with this, but they still don't pick up errors as well as the human eye.
Here are some contents that require proofreaders.
– Blogs/websites
– eBooks, novels
– Email Newsletters
– Online Material
– Social Media Posts
3 Simple ways to tell if Proofreading is for you.
How much do proofreaders make?
As per Glassdoor, the average proofreader salary is $36,290/yr (as of 5th January 2019).
And according to the Bureau of Labour Statistics, its an average of 37,550 and can go up to $61,480.
*This post may contain affiliate links. Disclosure here.
How to become a proofreader online for beginners?
If you are looking to become a proofreader, here is a beginner's guide to a FREE proofreading workshop, so you can learn to use your word skills to make money.
This workshop has been created by a proofreader who has years of experience in the field and over 4,000 students that have been trained by her.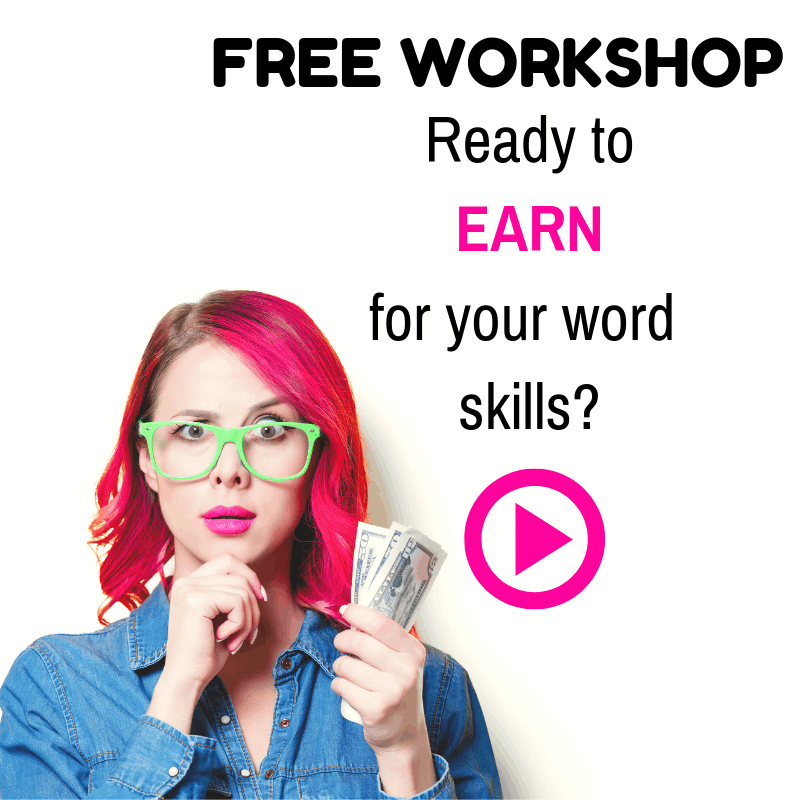 Want to explore further?
Use your proofreading skills to branch out into these 4 online editing jobs that are also high paying.
25 Proofreading jobs from home
The first few on the list are entry-level online proofreading jobs, while the options further down are for more experienced proofreaders.
Most of their job openings have very basic requirements which include a high school diploma.
At Clear Voice, they hire beginners from around the world. The type of jobs they have available range from writing to proofreading. You get to work as a freelancer and complete work in your own time. Payments are made to you weekly or monthly by PayPal.
To apply for an opportunity with Polished Paper, you will need to submit an application form and upload your resume. And the final stage is a 35 questionnaire editor test.
They are looking for freelance book reviewers in English and Spanish. Reviews need to be 350 words and due 2 weeks after the book is assigned. Submit some of your writing samples to increase your chance of being accepted.
The criteria for eligibility is that you are a native English speaker with a fluency in English and basic grammar knowledge. They pay weekly via PayPal and is a great place to start for beginner proofreaders.
Pay is between $19-$46 an hour and can you can apply from any country. You will need to complete a 20-minute preliminary test to begin the application process.
They are actively recruiting remote academic editors. A bachelor's degree is a minimum requirement due to the academic nature of the work. You can expect to be proofreading and editing a wide range of materials but predominantly dissertations and theses from ESL students and academics. Typical rates of pay are $20-30 per hour, depending on your editing speed.
You can apply by filling out an online application form. They require you to edit a sample as part of the application process.
Their website accepts clients that need editing completed within 24 hours.  This means there is constant work coming in through the door – more opportunity for you. You can submit your application form right here.
They hire freelance proofreaders and will send you notifications when there is potential work available from clients. You can sign up with them to be notified.
They have a job board directory that you can check regularly to see if there is a suitable job vacancy. You can also sign up with them to get weekly job listings delivered to your inbox.
Whether you are a professional proofreader or a translator, you can apply with eCorrector. Just email them your resume to be eligible.
They occasionally hire proofreaders and freelance editors. Good to check them out to see if they are hiring.
You can choose to work either full time or as a freelancer. If you see a job that doesn't suit you, subscribe to get email alerts to be notified of new job openings.
They have been on the top 20 list of the best telecommuting jobs by Forbes in 2016. To apply you need to have a degree in the subjects listed here. Prior editing experience is not necessary but can be an advantage.
They require you to have a minimum of 5 years of work experience and can earn up to $3,000 a month.
You will have opportunities to edit essays and thesis for students.
You need to be a qualified and experienced freelance editor to apply. They don't specify how many years of experience is needed, although typical work involves editing research articles, thesis, and essays.
Currently not accepting new applications. But be sure to check back to apply.
They require you to have a minimum of 5 years of work experience to apply. You can sign up to their newsletter to be notified of new job openings.
They are looking for highly qualified proofreaders from any country. They are currently hiring, so you can apply if you meet their requirements.
Experience is required for editors and proofreaders to apply.
You will need to have a college degree and at least 5 years of editing experience in order to apply.
Freelance work:
If you are looking for freelance proofreading jobs on a large platform, here are a couple of places you can find work. Freelancing is great either if you are a beginner looking to build experience or to make extra money.
Job boards:
Job board directories are also great to find new jobs on a regular basis. Because of their massive reach and database, you have more jobs to choose from, with new vacancies added frequently. Here are two of the biggest websites that hire remote workers.
Start your own website
If you want to ride solo and be your own boss, the best thing to do is to start your own website.
It costs less than $100 a year to have your own site, which you can use to promote your proofreading services.
You can set your own rates, offer discounted pricing and also provide special offers on certain services.
Create a blog section on your website to showcase samples of your work. You can also post reviews of customer satisfaction on your site.
How do you promote your work?
It's great when you own your business, but the big question is where can you find clients especially if you are just getting started?
If you are ready to give this a try, check out Caitlin's free training in here, to see if this is a good fit for you.

Related posts you may like: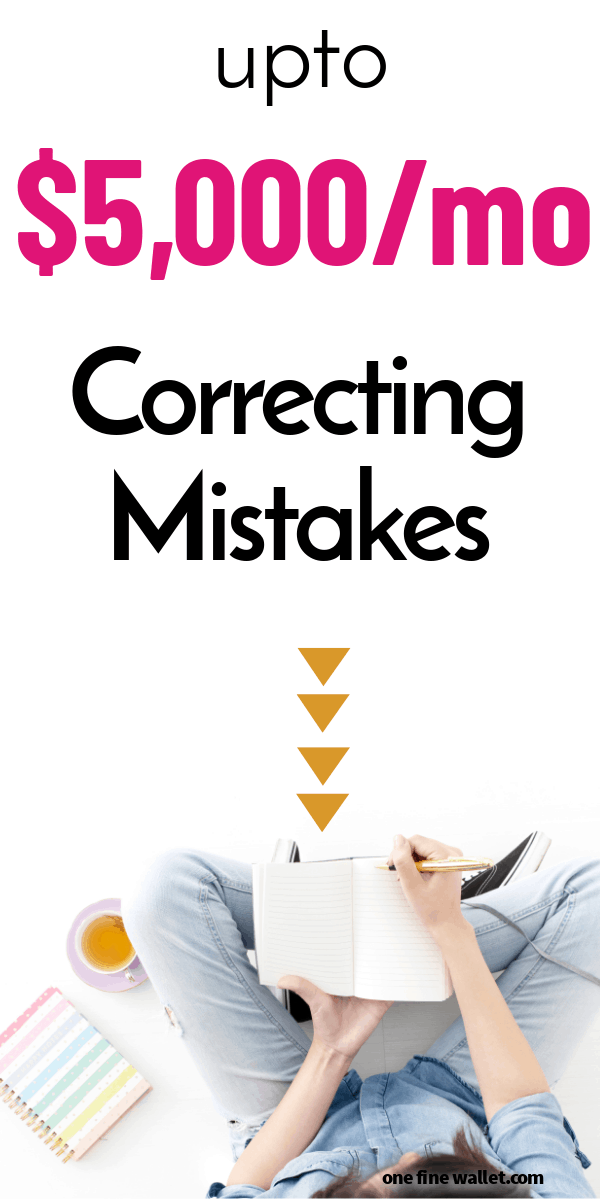 Online Proofreading Jobs