*This post may contain affiliate links. Please read full disclosure here.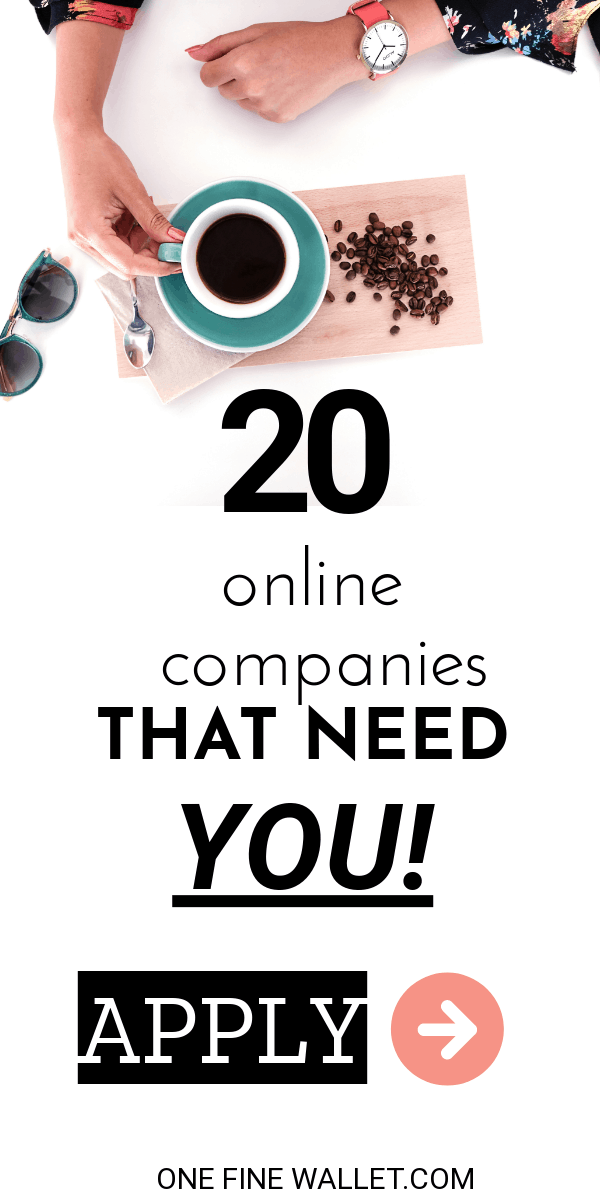 Starting a work at home career is a dream for most of us. But along with it comes, distractions. There may be someone at the door when you are in the middle of an important phone call, or a noisy environment that can make your life difficult, and it gets even worse if your job depends a lot on your phone.
So here is a breakdown of a few work at home jobs that DO NOT need you to use your phone! I bet you like the sound of this. These are a list of companies that are currently hiring and you can apply to most of them even if you have no experience.
Transcription:
Transcription is highly talked about online job that involves you and your computer. As a transcriptionist, you will convert audio files into text and get paid for this. You don't need prior experience, but good typing skills give you bonus points.
If this is a career that interests you, you can build a full-time income out of it, earning upto $65,000 a year. Here is a detailed post on how you can become a transcriptionist. And below are companies that have work available for transcribers.
Companies hiring:
Proofreading:
If you have an eye for detail, this could be just for you. As a proofreader, you will work at home correcting errors in files. You will be editing files, books or any related document and check for grammatical and typing errors. Its a more in-depth form of editing. There are two types of proofreaders – General and Legal. As a legal proofread your work can be a bit more demanding, but your pay does get higher.
Companies hiring:
Freelance writing:
I love anything to do with writing and that's one of the reasons I took up blogging – and I love it! If you are someone that prefers to write as a freelancer and not committed to a website, then you must read this post on how she made $800 in her first month as a freelancer. But if you like me would like to start your own money making blog, now is the time to begin. You can start a blog and make extra money on the side while working full-time. Definitely worth considering.
Companies hiring:
Here is a list of magazines that pay per article here. You can earn upto $200 per post.
Virtual assisting:
As a virtual assistant you can earn anything between $20-$40 an hour, depending on the time and effort you put in. Nowadays most businesses hire virtual assistants to outsource a lot of their daily marketing and routine tasks, so they can take care of other aspects of their business.
Read here for the entire job description of a virtual assistant and how to you can become one.
Companies hiring:
Zirtual
Worldwide 101
Search Engine Evaluation:
This might sound like a technical job, but it really isn't. What this means is that you are evaluating search engine rankings. So if someone types in vegan chocolate, you will need to check if the results that show up for that term are relevant to the readers. This, in fact, is a fun way to make money and doesn't require any fancy skills.
Companies hiring:
Lion Bridge
Data Entry:
This is an administrative job where you maintain files (data) on the computer. You might need to have some basic computer skills, although it doesn't need to involve high-tech knowledge. This is a remote job option that is done outside the office and would suit moms that are willing to work from home.
Clickworker
The Smart Crowd
Bookkeeping:
If you have prior accounting experience you can apply for online bookkeeping opportunities. You will work as a virtual bookkeeper and wouldn't need to leave your home.
Companies hiring:
Bookminders
Online Teaching:
You can become an online tutor without experience, teaching English to overseas children. You will be given material to help you with the teaching process so you don't have to worry about doing YOUR homework. It can be a creative way of earning an income from home by sparing a couple hours of your time. This opportunity can earn you an average of $20/hour and you can decide how many hours you want to spend tutoring.
Companies hiring:
VIPkid
Qkid
There you have it.
An unending list of options for you to try and create an extra income from home. If there are any online job options that have helped you financially, let us know in the comments below, so I can add it to the list.