*This post may contain affiliate links. Please read the full disclosure here. 
Are there really legit online jobs for college students to earn money at home? Like adults, students can also take advantage of some of the best jobs for students to make money in their spare time.
Online Jobs for Students to Earn Money
If you are on the lookout for free online jobs for students without investment, you are in the right place.
While working part-time at the supermarket or restaurant can be a great way to make extra money, it doesn't give you the flexibility to choose your own hours of work or pay.
Online jobs for college students have become quite popular these days, as there are a number of jobs available due to businesses outsourcing their work to remote workers.
This turns out to be perfect for students who are trying to find time for flexible work and study.
I have put together a list of the best online jobs for students without investment (so you can save for tuition fees), that will allow you to work either 2 or 20 hours a week to help you make money at home while you study.
These also make great summer jobs for students to only work a few month in a year.
I hope you find this list helpful, but if you are looking for additional student jobs online, check out these 14 other ways teens can make money from home.
Students Jobs Online
Let's begin with today's article with 21 jobs online for college students that require no experience.
1. TYPE CAPTIONS FOR VIDEOS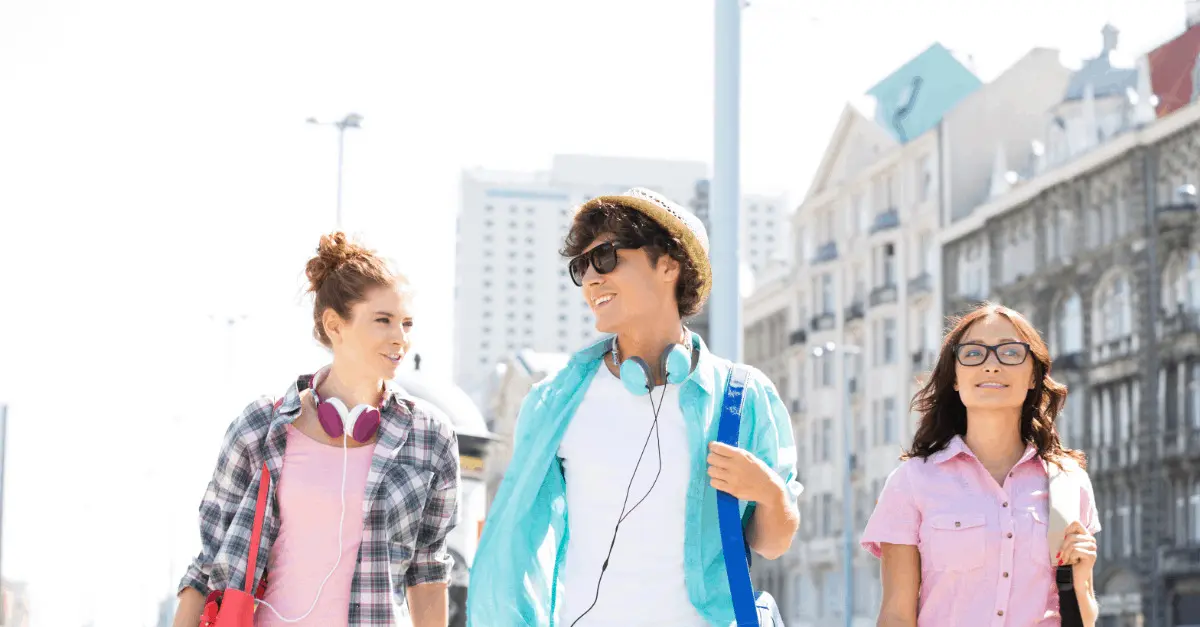 Interested in typing captions for money?
This is one of the best online part time jobs for students.
With Rev, you can earn money typing captions for your favourite TV shows or movies. They accept applications from around the world, and you can work your own hours.
Once you apply and get accepted, you can expect to earn between $0.54 to $1.10 per video minute, with an income potential that can go up to $1570 a month.
To work as a captioner, you will need a computer, headset, internet connection, and good English skills.
Some other online companies that offer caption typing jobs from home;
Related post: Get paid to watch videos
2. TRANSLATE SUSBTITLES
If you are good with other languages, you can earn to translate subtitles at Rev.
Earnings are calculated per minute and you can earn up to $3 per minute.
The job involves converting an English video into Spanish, German, French, Italian, Hindi and a few other languages.
You can pick your own hours of work. All that's needed is a good internet connection and a computer.
Payment is through PayPal and you get paid weekly which is great way to make money fast.
Below are a few online translation jobs you can apply;
Related posts: Get paid to read emails
3. WRITE FOR MAGAZINES – up to $250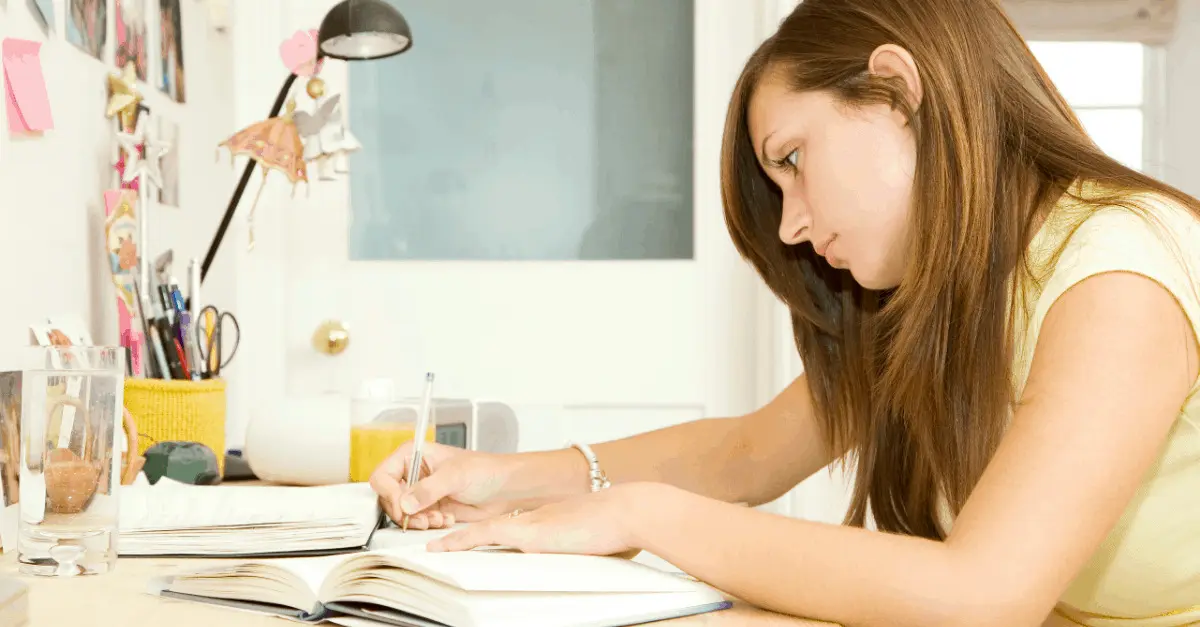 If you are good at writing, finding freelance writing work can take a bit of time, as it might require some experience.
So another way to get paid to write is with online magazines.
These are online business that have a large audience looking for writers in a particular niche.
It can be anything from food, health, money, humour or religion.
You will be surprised at how many of them actually ready to pay new writers. All that's needed is a topic of interest that provides value to their audience.
Here is a list of 16 websites that pay you anywhere from $50 -$250 an article.
4. WRITE REVIEWS FOR PRODUCTS
How would you like to get paid for reviews?
Companies are often require product testers to provide feedback on new products before they hit the market.
Your opinion can help brands in decision making and help improvise on it.
To compensate you for your time and effort, they offer to pay in the form of cash, gift cards or sometimes let you keep the products for free.
This is can be a fun online job for college students looking for some extra cash. Here are some companies that offer product testing opportunities:
Check out the full list of over 18 companies that offer products for reviews.
5. PROOFREADING JOBS FOR COLLEGE STUDENTS
How would you like to read your way to an income?
As a proofreader, you get to read blogs, books, email newsletters, research papers or any online content to correct spelling and punctuation mistakes.
Not only is this a good side hustle for beginners, but you can also build a career as an online proofreader with an income potential up to $40,000/year.
---
Make extra money by browsing the web, watching videos, playing online games and testing new products - clothing, food, cosmetics and more! Its free to join. Sign up for your chance to
get a $5 Swagbucks bonus.
---
Some online job sites that offer proofreading jobs for college students and beginners are:
Fiverr
Freelancer.com
Domainite
Upwork
Guru
If you feel like you have enough skills or experience to apply for part-time proofreading jobs, consider these 31 sites that offer online proofreading jobs.
6. ONLINE TYPING JOBS FOR STUDENTS
If you are a fast and accurate typist, you can apply for online typing jobs.
There are three different types of typing jobs that are available for beginners.
The first is, transcription work. Here you will be send audio files, that you listen to and type accurately. Key skills required for a transcriptionist are concentration and patience.
Check out our list of online transcription jobs for beginners to apply. Transcriptionists can earn up to $2,000 a month.
The next on the list is data entry. An entry level job that requires you to enter information into a document or a spreadsheet. Ability to use Word and Excel is an advantage.
Here are 13 data entry companies that hire remote workers.
Finally, there are chat agent jobs. Here you will provide live chat support online to customers. Most companies provide training before taking on the role of a chat support agent. Rate of pay is usually around $12-$15 an hour.
7. SELL STUDY DOCUMENTS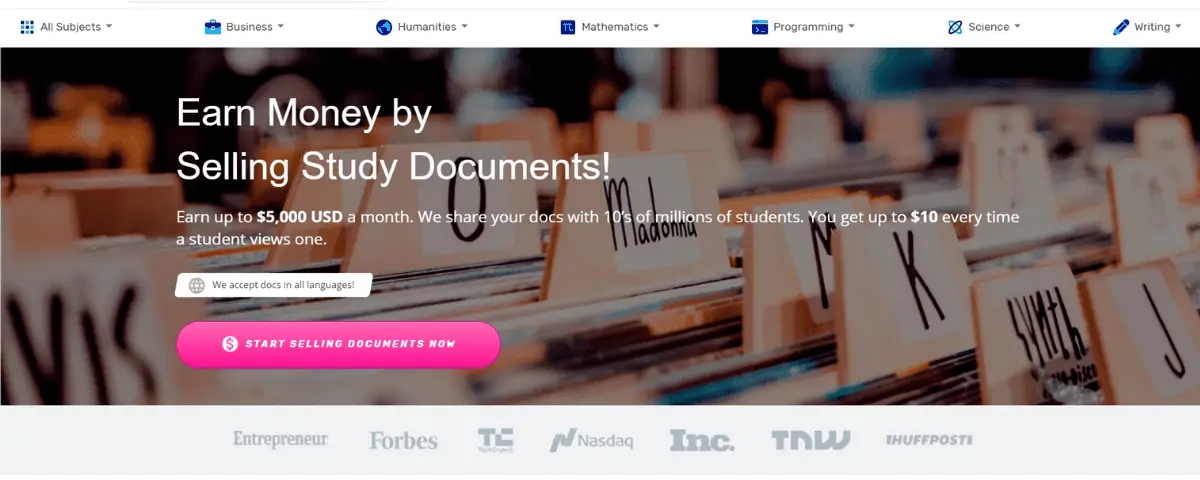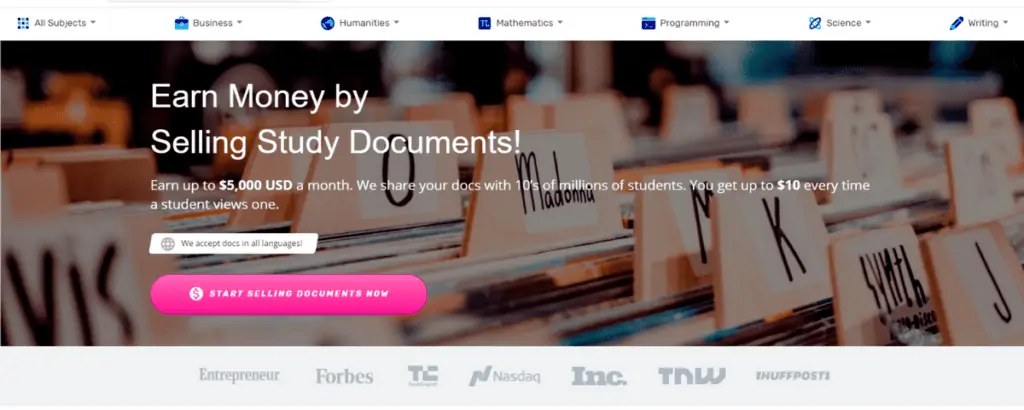 At Studypool, you can earn up to $5,000 a month sharing your study documents with other students.
How it works is that each time a student views your your document, you can earn up to $10 a view. That's decent money and a good passive income idea to make money with your study notes.
They accept documents in all languages and in subjects like mathematics, science, business, computer, health/medical and more.
This is a great way to make some money with your old class notes, homework and exam/quiz prep.
Studypool, also accepts part-time/full-time tutors from around the globe to help students with their homework.
8. ASURION CAREERS
They are a global technology solutions company that hire in various fields like customer support, supply chain and various remote opportunities.
The best part is that at Asurion Careers, they offer internship opportunities and student jobs.
The online student jobs available at the time of writing are in technical support and sales.
The job involves customer and technical support on the phone or via messages through our website, chat, and/or e-mail. Check their website regularly for the latest job openings.
9. SELL PRINTABLE ART
When we search for trending home decor ideas online, the first thing that usually comes up is wall decor.
From beautiful posters, inspirational quotes, abstract wall art, Bible scriptures and motivational quotes.
You can take advantage of its popularity by creating and selling your own digital art, in the form of digital downloads.
Since the product you are selling is in a file format, the buyer instantly receives their purchased item.
And its not just wall art. You can also sell budget templates, weight loss trackers, fitness worksheets, digital planners, calendars, birthday invites and so much more.
Check out our post on how you can create your own digital printables and sell them online!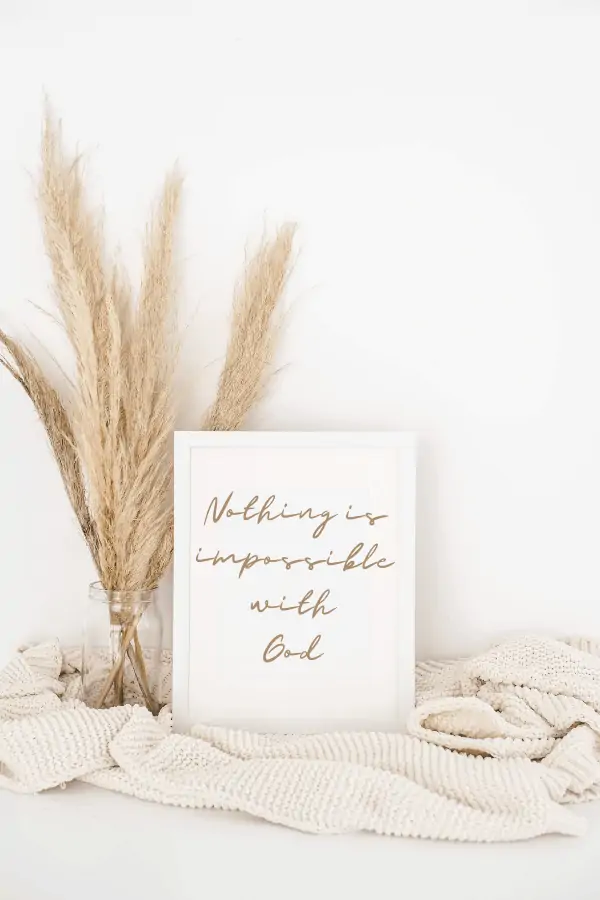 10. FIVERR
Fiverr is the one best place to find work as a beginner freelancer in almost any niche.
You can become a seller and sell your services from $5 and upwards. You can choose to do short gigs like logo designing or writing for blogs or provide longer services like website creation, and more.
There are over 100 categories of services that others on Fiverr provide – and you can be one too.
There are no fees to join and money is transferred to your account on completion of the order. You keep 80% of the transaction.
11. GET PAID FOR YOUR OPINION
Make money for answering short questionnaires that can earn you a couple of hundred dollars each month.
This is the easiest on the list for college students as you can do it every time you get 10 minutes to spare – either on the bus, on your lunch break or over the weekend.
Once you sign up to these sites and confirm your email, you will be given a list of surveys to complete. On completion, you earn your rewards that can be redeemed via PayPal.
Inbox Dollars – This site also allows you to get paid to read emails and answer surveys.
Opinion Outpost – The payout is really fast via PayPal. I live in the UK and I only need to have earned £2.50 to be paid.
Pinecone Research – This is another legit research site to try.
MindsPay – also pays up to $50 a survey
12. ILLUSTRATION JOBS
If you have a passion for drawing, with a bit of learning you can earn money online as a freelance illustrator.
An illustrator is someone that converts their pencil drawing into digital art.
This side hustle can even earn you a full-time income.
Read here how Angela makes $4,000 a month designing wedding invitations, business cards, e-book covers and more, all while working from home.
13. MAKE MONEY ON PINTEREST
Pinterest, in my opinion, is one of the hottest social platforms to make money. Either for a content writer or a business owner.
The vast majority of the audience on Pinterest is actively engaged and growing steadily.
There are people looking for recipes, fashion, little DIY hacks, educative material, technology and more.
This also means business owners use this platform to sell their products (fashion, gadgets or digital products) and you can help them as a Pinterest virtual assistant.
As a virtual assistant, you help online business set up a Pinterest account, create pin images and schedule them out or pin them manually and other forms of Pinterest promotions. Pay as a beginner is $15 an hour and can go up to $50 with experience.
Another option is to use Pinterest to promote affiliate products and earn commissions.
14. REVIEW PRE-RECORDED CALLS
At Humanatic, you review pre-recorded calls to help companies review their calls.
You know when you call some companies and hear a recording go, "this call will be monitored for quality and training purposes", that's what you do at Humanatic.
It's free to join and when you first begin, you start with a few easy calls and as you advance with experience you get more opportunities to earn.
You will need a PayPal account to get paid.
15. SEARCH ENGINE EVALUATOR
Another online job for college students is to work as a search engine evaluator. This job simply means you evaluate search engine results to see if they come up accurate.
Google, Yahoo, and Bing are the largest search engines on the internet.
When people are on the internet looking for a topic, say "freelance work", the search engines algorithm understands that you are most likely looking for freelance work opportunities.
But, sometimes these search engines can get it wrong and give a few incorrect search results on their list – this is where a search engine evaluator comes in.
Pay is usually around $13-$15 an hour and is the perfect way to make money on the side.
Two best places to find search engine evaluator jobs are on Appen, Lionbridge, and Google itself.
16. WEBSITE TESTER
Website testing is where companies pay you to test user experience on websites.
This is one of the easy ways to make extra money from home. Work involves you going through websites and reporting your findings on how to improve user satisfaction.
UserTesting – you earn $10 via PayPal for testing a 20-minute video.
17. PAID ONLINE RESEARCH $100-$700
One of the most well paying online research sites is Respondent. You can be a student, parent or a professional to apply using either your Facebook or LinkedIn account for verification.
After you have successfully joined Respondent, you will be matched with relevant research-based questionnaires and get paid between $100-$700 per a study.
Studies are conducted either online or through a video call. Sign up with Respondents here to begin.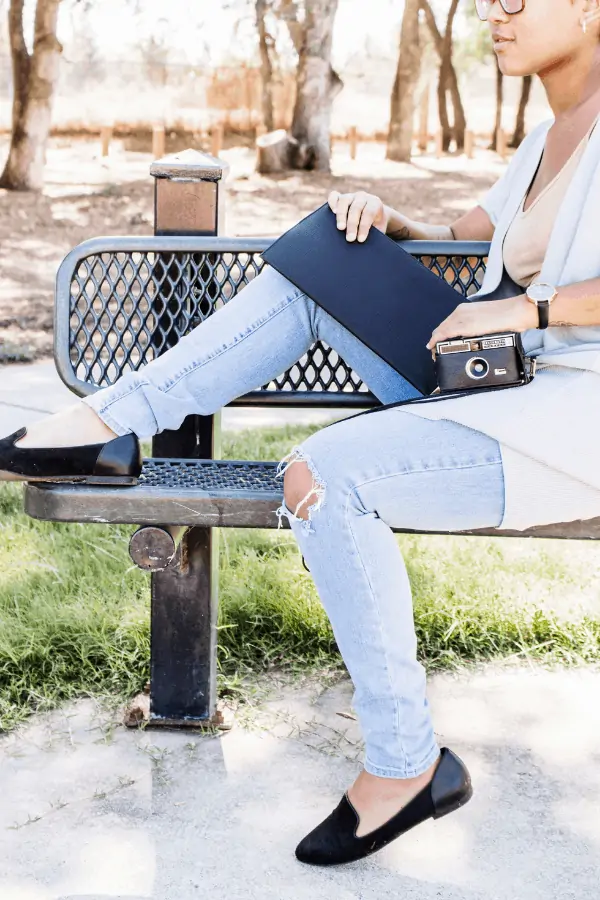 18. VIRTUAL ASSISTANT JOBS
While this has a full-time income potential, you can also find work as a freelance virtual assistant for a few hours a week.
You will work as a personal assistant helping with online tasks such as, reading and corresponding to emails, creating a weekly schedule and organizational strategies that go in line with the business you are working in.
Here is a free list of 275 services you can provide as a Virtual Assistant. This will give you an idea of what the work involves and how you can branch out.
All of your work is done online and it is not country-specific. You do not need any experience to become a virtual assistant.
19. SELL SECONDHAND BOOKS
Bookscouter is an online platform where you can sell your old books.
You might only make a few dollars doing this, but is a great way to declutter and earn some extra cash.
20. ONLINE TUTORING JOBS FOR STUDENTS
If you are well versed in a particular subject, you can use that knowledge to do online tutoring jobs.
You usually get paid by the hour or by session.
Some of the best sites that offer online tutoring opportunities are;
Tutor.com
Wyzant
Chegg
StudyPool
21. SOCIAL MEDIA MODERATOR
If you are quite familiar in using social media, you can apply for moderator roles. As a moderator, you will send out posts relevant to your client and engage with users by answering questions.
Some places where you can find moderator jobs are:
22. MAKE MONEY BLOGGING
Making money from a blog is one of the highest-paying jobs for students. I started this blog early 2018 and within 6 months I was able to earn nearly $1,000 a month as a stay at home mom.
As a blogger, you are not bound by timelines and it is fully self-paced. You can work on it as little or as much as you like.
The way you make money from a blog is with ads and affiliate marketing.
To start a blog, you might need to pay under $100 a year, but you can make that money back easily when your blog picks up steam.
Here are some other posts that might interest you as a student:
Ideas to make quick money in a day
How to become a virtual assistant without experience
10 Best ways to make money in college
How to save $500 a month in college
Online Jobs for College Students