It is definitely normal in our society to have debt that needs to be paid off, however, it doesn't have to stay that way.
There are ways you can manage your family's finances better. Many of us have questions when it comes to money management. 
Like, what are money skills?
How do you manage money more effectively?
Do you need a specific set of skills or a budget rule to manage your finances?
To get rid of the debt that your household is carrying, first, you need to manage your money in a way that gives you a positive result. 
*This post may contain affiliate links. Disclosure here.
Here are some ideas that will help you get out of debt faster and manage your money better. 
1. Recognize that you seek a different financial situation
This includes people you already have their family's money management under control. Sometimes those people are still looking for new ideas of how to manage their family's finances. 
Recognizing that you seek a smoother financial situation also includes households who really don't know where to start as far as to make their situation better. They know they need to do something different though.
Whichever group you are in, recognizing that your money management system could use a makeover is a very necessary skill to have.
If you don't say to yourself that something needs to change, or could be done better, then it would always be the same. You can't change what you don't acknowledge.
2. Commit to Saving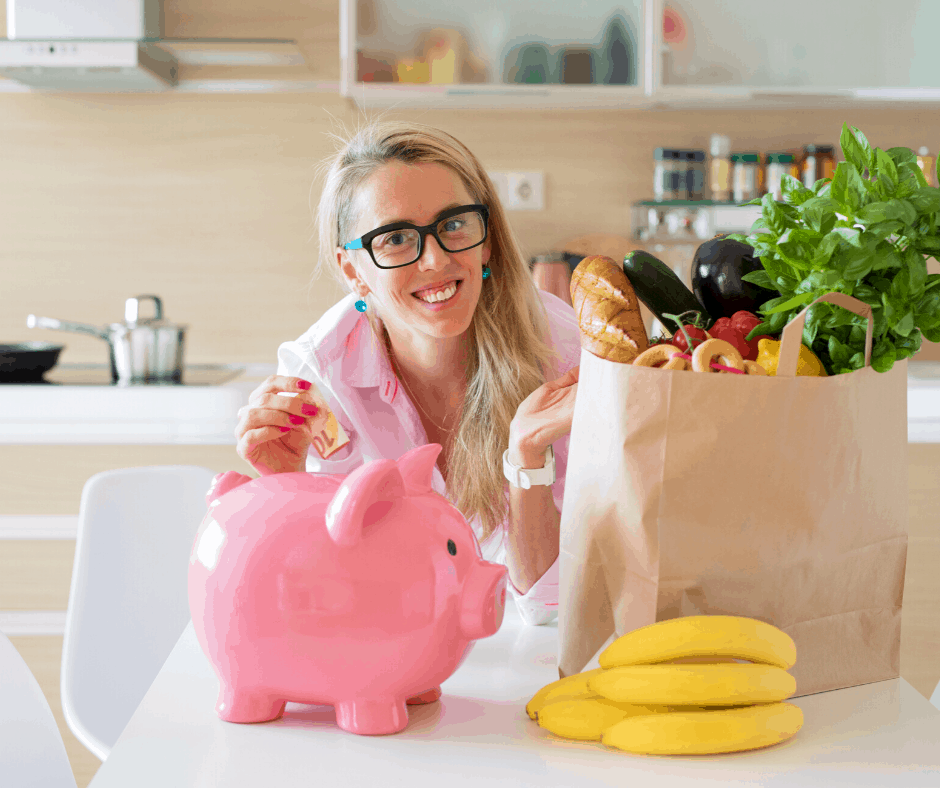 Saving money isn't easy for everyone. A lot of households live paycheck to paycheck, therefore saving some extra dollars can become difficult. 
There are ways to save when you are lean on money during the month. Great solutions to saving money do exist.  You just have to commit that your spending lifestyle may have to change a tad. It will be uncomfortable at times, so you have to commit.  
With a commitment to your household that wants to save money, you know at the moment when you should or shouldn't buy something that isn't in your plan. 
3. Talk with the person you share money with
It is always a great idea to talk with the person you share money with. This ensures that one person isn't on one road with a plan and the other person on a different road.
Wouldn't it be frustrating if you were making all these changes to save money and the other person was not on the same plane?
Talking about this beforehand makes a world of difference.  Being able to talk to your loved one about managing family finances is a great skill to have because it is oftentimes a stressful topic. If you master being able to communicate about money management, then you are doing more awesome than you think!
4. Have a Plan or a Goal
All these great strides on communicating with the person you share money with, and wanting to save money are wonderful. They will actually be more efficient and you will see more results if you make a plan or a goal.
Do you want to save $100 a month?
Do you want to start contributing to the company 401K?
Do you want to start a college fund for your child?
Are you saving up for a big purchase for the house or a vacation?
Whatever it is, just make a plan or a goal. Save up for those larger purchases.  If you put it on a credit card, make sure you can pay it off the next month, or save up more. 
5. Think Before You Spend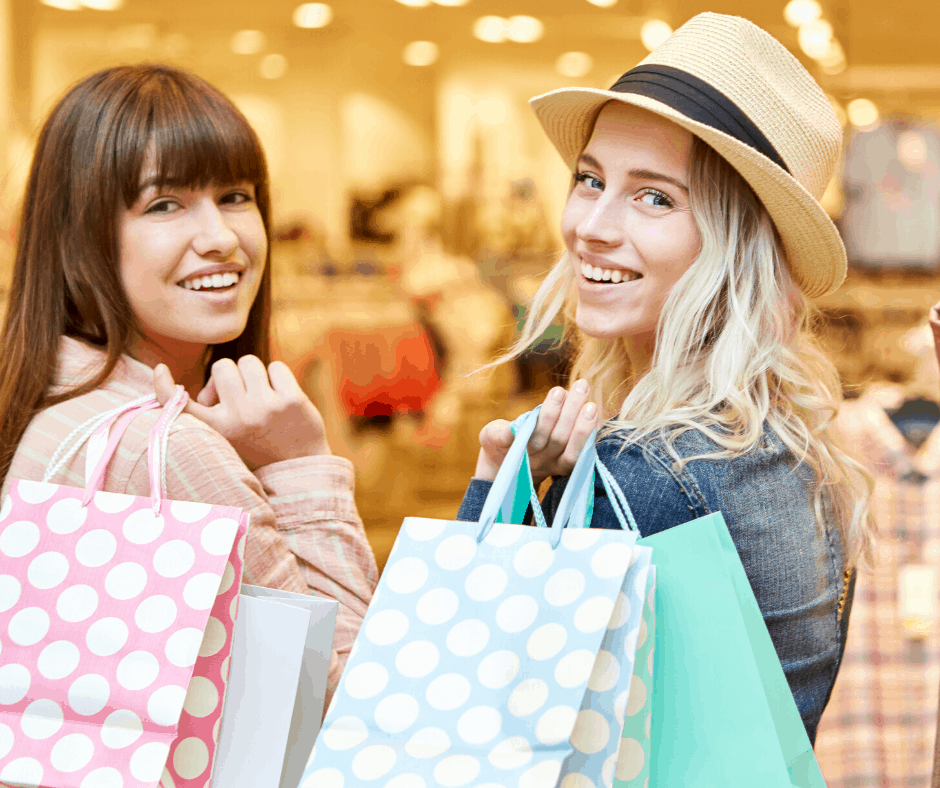 As much as we want to spend on whatever we want, whenever we want, it is not conducive to having a great money management system. Unless of course, you have it written down that you can spend freely on a certain dollar amount. IN that case, it's perfectly fine. 
If you don't have it budgeted for the month, then you do have to pay attention to what you are spending and if it fits your plan.
6. Be Open
If you took the time to have a conversation with them about how to manage your family's finances, then you have to remain on the same page. Otherwise, the other person doesn't know what to write down on your budget spreadsheet. Or, the other person doesn't know how much you really have left in the month extra.
This can really put a damper on managing your family's finances, so just stick to your plan the best you can.
Hopefully, after reading this, you will steer away from these important don'ts of money management.  This leads us to another important topic.
How can you manage your money to pay off debt?
Here are some ways you can get your debt paid off.
1. Plan your work and work your plan
When you are trying to fix impulsive spending and manage your family's finances better, stick to a plan. A plan and some goals of what you would like your situation to look like. Impulsive spending creates a huge hindrance on these goals. 
Before you make impulsive purchases that were not on your original list to get at the grocery store, the mall, online etc, then pause and take a moment to ask yourself if you really need it.
Also, after a pause, if you click off of it, or walk away from the item you are enticed by, you will forget about it and never go back for it. Which is great.
Don't get me wrong. If your family has a plan for spending, and this money that you spend is accounted for in your month, then making impulsive purchases is perfectly fine. But if you are in a situation, where you are trying to cut back on expenses and start putting more into retirement and savings each month, then too many impulsive purchases in the month will make those goals difficult.
2. Find ways to cut extras
After planning out your finances, if you notice that money is still a bit tight, cut out extras and start making your coffee and tea at home. You will save so much money that way.
It's the same concept of not eating out as much,  You will save money and that will only help your family's finances. I recommend not driving past those yummy places you buy your treats from. It will only make it harder to keep driving. 
There are many ways to fix being an impulsive spender, but these are a few ideas for how you can start controlling it before it puts your family in a bad situation.
If you are blessed with a situation that impulsive purchases do not affect your savings account or other things, then, by all means, keep doing what you are doing. Or, if you have these purchases worked into your money budget as "free money" then go for it!
It's ok to impulsively spend if you have it accounted for, and it isn't going to hurt your management of your family's finances.
Basically it needs vs. wants, and you can decide what you can buy now and what to save up for. You can buy anything you want with a little planning ahead.
3. Credit cards
A great way to start paying off debt is to assess your credit card situation.  List out what cards you have, the interest rate and the balance owed.
Then, attack the card with the largest interest rate first. 
For the time being, pay only the minimums on the other cards you have.  I know it sounds counterproductive, but it's not.
Paying the most money you can on the cards with the highest interest rate is the best route to go in paying off debt.  As you pay off a card, start putting as much money as you can onto the next card that has the highest interest rate.  
If you keep planning out your finances, watch what you spend and start paying off the highest interest rate card you have, then your financial situation will drastically improve.  
Hopefully, you can put these practices into place and start managing your money easier.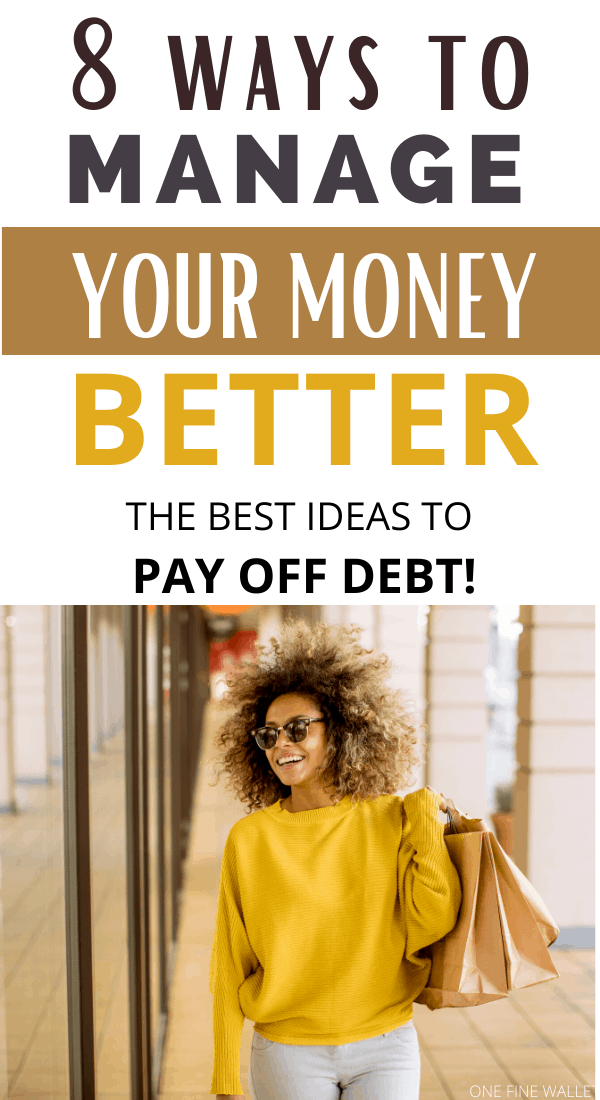 Guest Blogger:
Megan Anderson of Momfidence Starts Here
2 Popular Money Making Sites
Earn up to $50 each time you share your opinion about products and brands - available to those in the US, Canada and Australia. Join Survey Junkie here, it's free!
Take part in daily surveys worth up to $35 with Swagbucks.