*This post may contain affiliate links. Please read the full disclosure here. 
Making a little extra money on the side is never a bad idea.
Any way we can add to the coffers, will benefit paying bills, keeping afloat or enjoying the things we love to do.
One thing people are turning to these days are taking online surveys in exchange for money.
There are many sites out there that offer cash awards for taking surveys, so what about Branded Surveys(previously MintVine) ?
This is a paid surveying site that gives access to answering questions in exchange for points that turn into tangible cash people can use.
It's fairly simple, straightforward and quick.
Let us take a look Branded Surveys sign up and login process, along with the best ways to make the most money with them.
Is Branded Surveys a legit company?
Branded Surveys is a San Diego based website that collects answers from consumers about things they do on a day-to-day basis.
These come from major corporations and international organizations that want to understand opinions about restaurants, TV shows, grocery shopping, investment decisions and so much more.
People are then given monetary awards for their answers via a point system and these corporations then use the data to drive their decisions.
This can range from offering new products, to demographic targeting or even improvements to current products.
How can you make money with Branded Surveys?
Answering surveys with Branded Surveys is a good way to supplement income.
You can make money by answering questions and then you're awarded a certain amount of points.
Once you build up points to the allowable minimum payout, you can convert them into cash awards.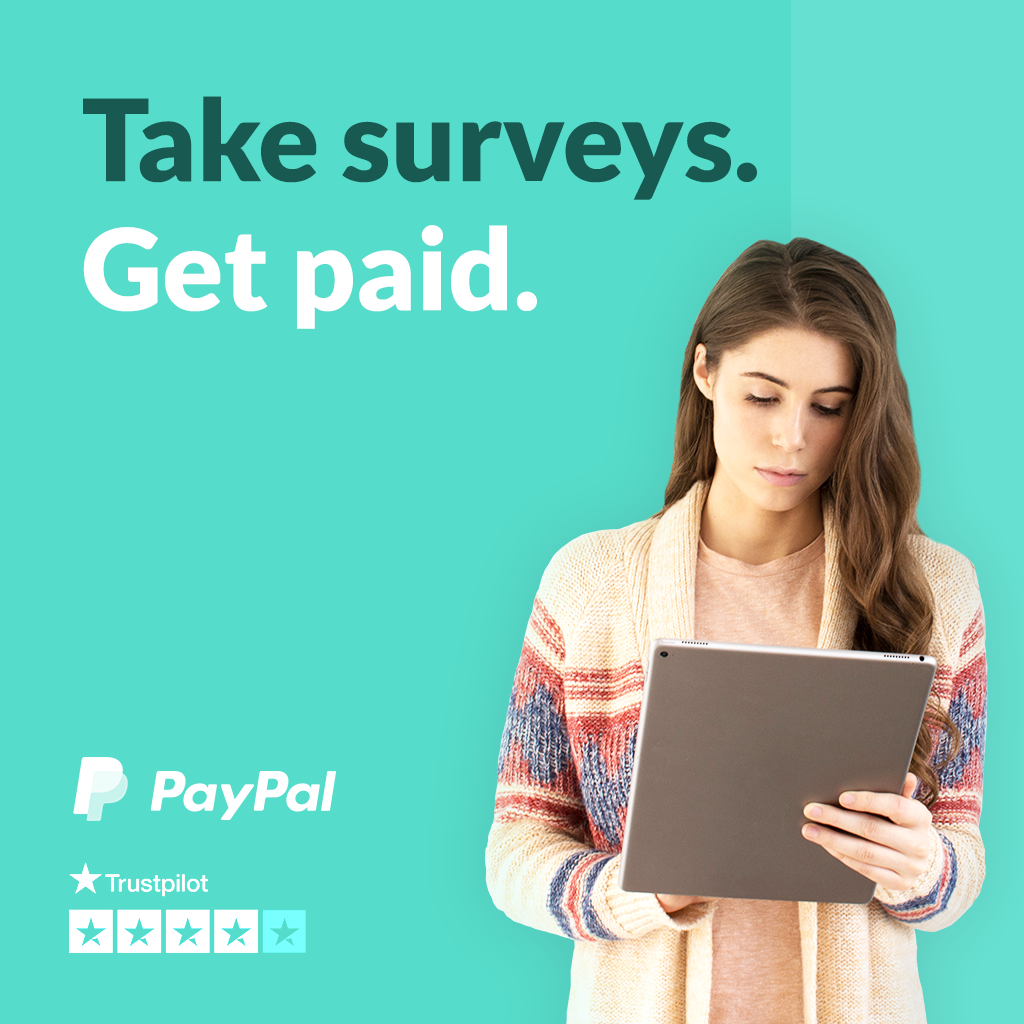 Ways to Earn with Branded Surveys
There are several different types of surveys available for you to earn points and make money.
Their general surveys can range from 10 points to 10000 points.
1. You can fill out additional information in your profile, giving you the chance to earn anywhere from 10 to 50 points.
2. There are partner surveys that can gain you five to 300 points in addition to a daily poll, which earns five points.
3. Branded Surveys also have a refer-a-friend program, where you can earn 50 points per friend who successfully signs up.
4. Finally, you have the "Branded Elite" program.
This allows survey takers further access to even more awards for answering questions.
Depending on how often you fill out surveys, you have the potential to earn a percentage more of bonus points.
This means you'll earn additional points in combination with the points awarded with any given survey.
How Much is 1000 points with Branded Surveys?
1,000 points are $10.
Let's break this down to see how this works.
So after each successfully completed survey, you earn points.
How many points will depend on what the value of the survey is. This number is visible on the survey list interface.
Each point is the equivalent to $0.01.
So, to earn $1.00, you have to have a survey or take a total of surveys that have 100 points. All surveys have a different value.
For instance, there are long surveys that are worth more points and short survey valued at less. However, there are some short surveys that offer more points than long ones. It depends on the brand and how badly they want answers.
Branded Survey Payouts
There are a variety of ways you can use the money you earn through Branded Survey:
Deposit into your PayPal account
Donate to charity
Make a purchase through Amazon
Pay for your next Uber ride
Buy something on iTunes
Make a purchase on App Store or Google Play
Get concert tickets through Ticketmaster
Shop for gear at Nike
Get gift cards from major retailers
How many points do you need to cash out on Branded Surveys?
Once you reach 500 points you can cash out your rewards.
It's reasonably easy to redeem points.
You click on 'Payout Options' under the 'Menu' tab and it takes you to all the available methods.
Select the one you want, verify that this is your choice through email and then input the amount you want to cash.
After the system approves, you'll get your chosen method within one to two business days.
Branded Surveys Sign Up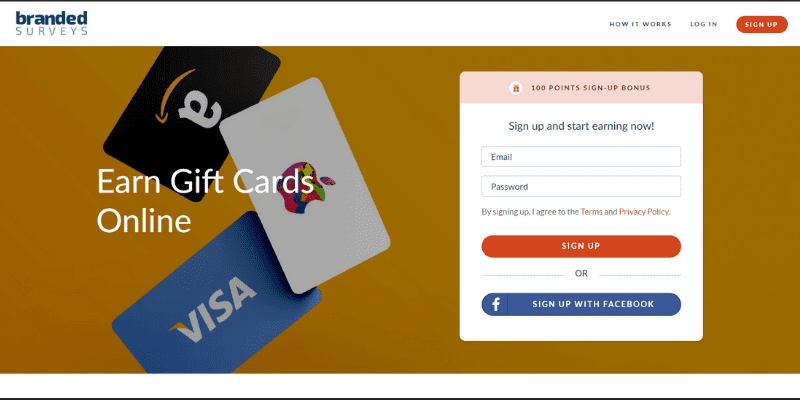 The signup process with Branded Surveys is pretty standard and straightforward.
You'll provide your name, email and check a box to agree to their terms of service. Once you hit the 'Sign Up' button, another page will appear to you.
Here, they'll ask about your current income bracket, age, employment, residence, your preferences, hobbies and other aspects about your life. The more information you supply, the more surveys you will qualify for.
Sign up with Branded Surveys here to earn 100 points.
You can use your Branded Surveys login details each time to log in and check for any new surveys to try.
Branded Surveys Login
Once you have signed up with Branded Surveys, you can login right here.

Pro's and Con's
There are a lot of benefits to using Branded Surveys and there are also some pitfalls.
Consider the following to see if it's something that will be right for you:
---
Get $5 for signing up with Swagbucks:
Make extra money by browsing the web, watching videos, playing online games and testing new products - clothing, food, cosmetics and more! Its free to join. Sign up for your chance to
get a $5 Swagbucks bonus.
---
Pros
Easy, quick way to earn extra money
Simple and straightforward interface
Multiple payout options
Help enrich the products released into the market
Fast and speedy payments
Plenty of surveys to choose from
Earn 100 points right after signing up
Signup is easy and uncomplicated
Excellent customer service
Low minimum payout
Cons
Brand Surveys doesn't offer the most earnings for answering questions and the surveys can consume a lot of time.
Limited eligibility; only for residents of the United States, Canada and the UK
You're supplying personal information to many third party companies that may or may not have your best interests at heart.
Some of the surveys have a prequalification process before you can earn points. This process can take a long time. If you don't qualify, you don't earn points and you wasted time.
Large payouts can take as long as two weeks to get approval from Branded Surveys.
Conclusion on Branded Surveys
Branded Surveys helps you pocket a little extra money.
Their payouts are quick and you have many options to redeem points.
It can be a lifesaver when your bank account teeters on a $10 difference of being in the red or black.
But, it could also be a way to get fabulous gifts for the holidays.