*This post may contain affiliate links. Please read the full disclosure here. 
In case you are wondering – no, I didn't create this free SEO course.
The credit goes to Mike Pearson of Stupid Simple SEO.
Mike is well known in the blogging world as an SEO expert and has been recommended by a lot of big bloggers including Michelle from Making sense of Cents.
Mike confirms he has made over $200,000 in affiliate income from a number of his niche sites just through SEO.
So here's my story – a short version of it:)
I started my blog in March 2018 relying solely on Pinterest for website traffic and had no intention to improve Google search ranking.
I was concentrating on Pinterest keywords and not Google keywords.
Quite pleased with my growing Pinterest traffic, I refused to learn SEO – mostly because I felt it needed a lot of technical learning.
I work from home with my blog and my two young kids kept me occupied. I wasn't ready to dedicate time to learn anything new, especially a heavy subject like SEO.
*This post may contain affiliate links. Disclosure.
With ads and affiliate sales I was generating around $1,000 a month in less than a year blogging and that made me happy until December.
The dry spell.
With my niche, there was not a lot of holiday content I could promote on Pinterest.
Day after day my traffic dropped and so did the ad and affiliate income.
That's when I came across Mike in one of the Facebook groups I was following. I heard so many good things about his SEO knowledge and success stories from bloggers that had taken his free SEO course. I thought December was the best time to learn something new.
I knew it wouldn't hurt to try it out. I mean it's free, what do I have to lose?
>> So I signed up for his 5-day SEO course!
I started receiving 5 video lessons that were emailed to me – one each day.
This was what December looked like in terms of organic traffic – 997 sessions the entire month.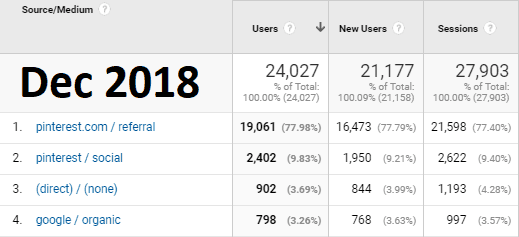 I took the free course in the first week of December, and January ended with 2,397 organic sessions. More than DOUBLED the organic traffic in just one month.

Mike takes you through the course so easily, NO technical talk at all! Nothing whatsoever, and that's why I highly recommend it.
The video series was a complete walkthrough of how to find the right keywords to rank on Google, how to optimise your site and information on "user intent" (something that was new to me).
Usually, when you read blog posts on SEO, you learn about keyword research, on page SEO, off page SEO and, keyword tools. While all this is important, his approach to it is very different.
He teaches you a shortcut, with something called competitor keyword research. His method of teaching is gradual and an effortless learning experience.
I've been following the likes of Brian Dean and Neil Patel for a while now, and this is way easier than what I've learnt from any of these SEO experts.
So I started implementing it on a couple of posts and one of them took off.
>> Yes, right to the top and ranked no 1 on Google.
I was thrilled it worked. I thought this type of things only happens to pro bloggers with great Google insight.
I was wrong.
All that's needed is technique. A technique that saves you time and money.
That's right, this free SEO course utilises a free Keyword research tool to help you learn to rank on Google.
FREE. FREE.
That was music to my ears.
It won't be right to let you in on all the details about this course, but you can learn all of what I learned in here.
Once I got an understanding of his keyword research, I was ready to learn more.
Mike also has a paid SEO training course, that dives alot deeper into the subject, with over 13 hours of video tutorials.
I bought his paid course the last time it was open in February 2019, and then this happened.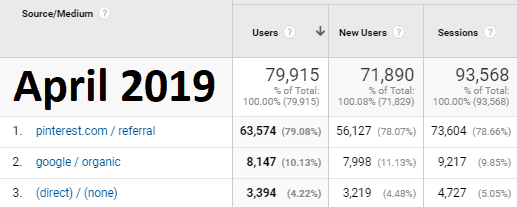 Just 2 months after implementing his strategies, I am now at over 12,000 organic sessions and April hasn't ended yet.
I am embarrassed to admit that I had almost no organic traffic for nearly a year of blogging. It only picked up after January 2019 and then really took off in February.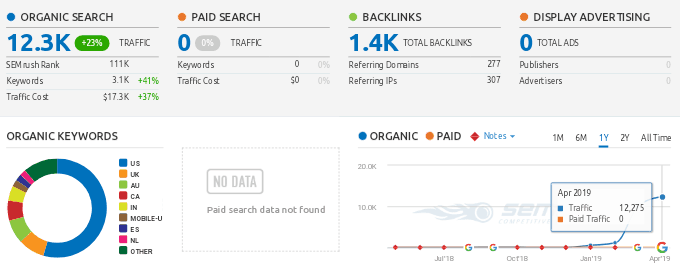 Its an all in one SEO package and I am confident you will start seeing results. The only SEO guide you'll ever need to invest in.
>> And the best part, none of what he teaches is found free on the internet.
What started with an average of 60 organic views for almost 8 months, has now grown to nearly 11,000 organic views in 2 months.
---
Make extra money by browsing the web, watching videos, playing online games and testing new products - clothing, food, cosmetics and more! Its free to join. Sign up for your chance to
get a $5 Swagbucks bonus.
---
>> In the image below, you see the first bump in organic traffic in December and then the next spike in February.

I haven't fully gone over the entire course, but the initial results are convincing that there is more good news to come.
If you are getting the majority of traffic from Pinterest, Facebook or Instagram, it's important to diversify your traffic and find a more reliable source that will get you pageviews day in and day out.
While Pinterest still brings in the most traffic to my site, I hope things change in the months to come.
If you haven't signed up for Mike's free SEO course yet, you can do so right here and start updating your blog posts to rank higher on Google.
Pinterest and Google are a powerhouse that can turn your blog into a full-time business if you are doing them right.
Its been 13 months since I started this blog and I now make a full-time income from home – and you can too.
In October 2018 I was struggling to make 25,000 sessions to qualify for Mediavine ads (a well-paying publisher network), and this week (April 2019) I am at 23,000 sessions!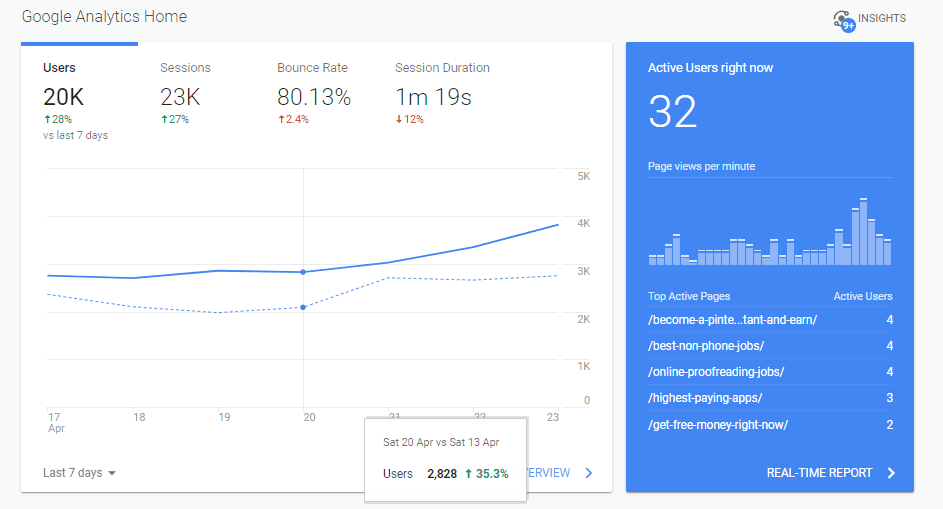 I highly recommend Mike's course if you are looking to see real results.