*This post may contain affiliate links. Please read the full disclosure here. 
How to Become a Bookkeeper With No Experience
One of the most lucrative online jobs is working from home as a virtual bookkeeper.
Unlike an accountant, you don't need to acquire a formal degree to get into this career.
You can learn to become a bookkeeper from home through online training and work with clients globally.
If you are good with numbers and would like to turn your skills into profit, we have two stay-at-home parents who are going to show you how to work from home as a bookkeeper without experience.
To help you understand better, here are some tasks of an online bookkeeper:
Recording Invoice and payment receipts
Maintaining petty cash
Admin tasks
Monitoring income and expense
Conducting follow-ups
Creating and maintaining a budget
*This post may contain affiliate links. Disclosure here.
If you are interested in becoming an online bookkeeper, I highly recommend you check out this free online bookkeeping class that has been created by Ben Robinson who has taught over 10,000 bookkeepers online through his successful online course – the Bookkeeper Launch.
Note:
At the end of this post, you have a list of online bookkeeping jobs that you can check out.
I got the opportunity to interview two of his students who are now making more than a full-time income from home.
Cheyenne Weaver and Kevin Schmidt, that have swapped their day jobs for a full-time career as a bookkeeper from home.
---
Kevin averages $8,000/month bookkeeping from home and is hoping to reach a six-figure income by the end of the year.
9 months in and Cheyenne currently earns $3,000 a month from home working less than 20 hours a week.
---
Do you need a math background to become an online bookkeeper?
Not necessarily. It does help if you have experience in the field, but the course is designed to help those without a degree or certification in finance, to pursue a career in bookkeeping.
Work from home as a Bookkeeper
Interview #1
1. Tell us a little about yourself and why you decided to become an online bookkeeper.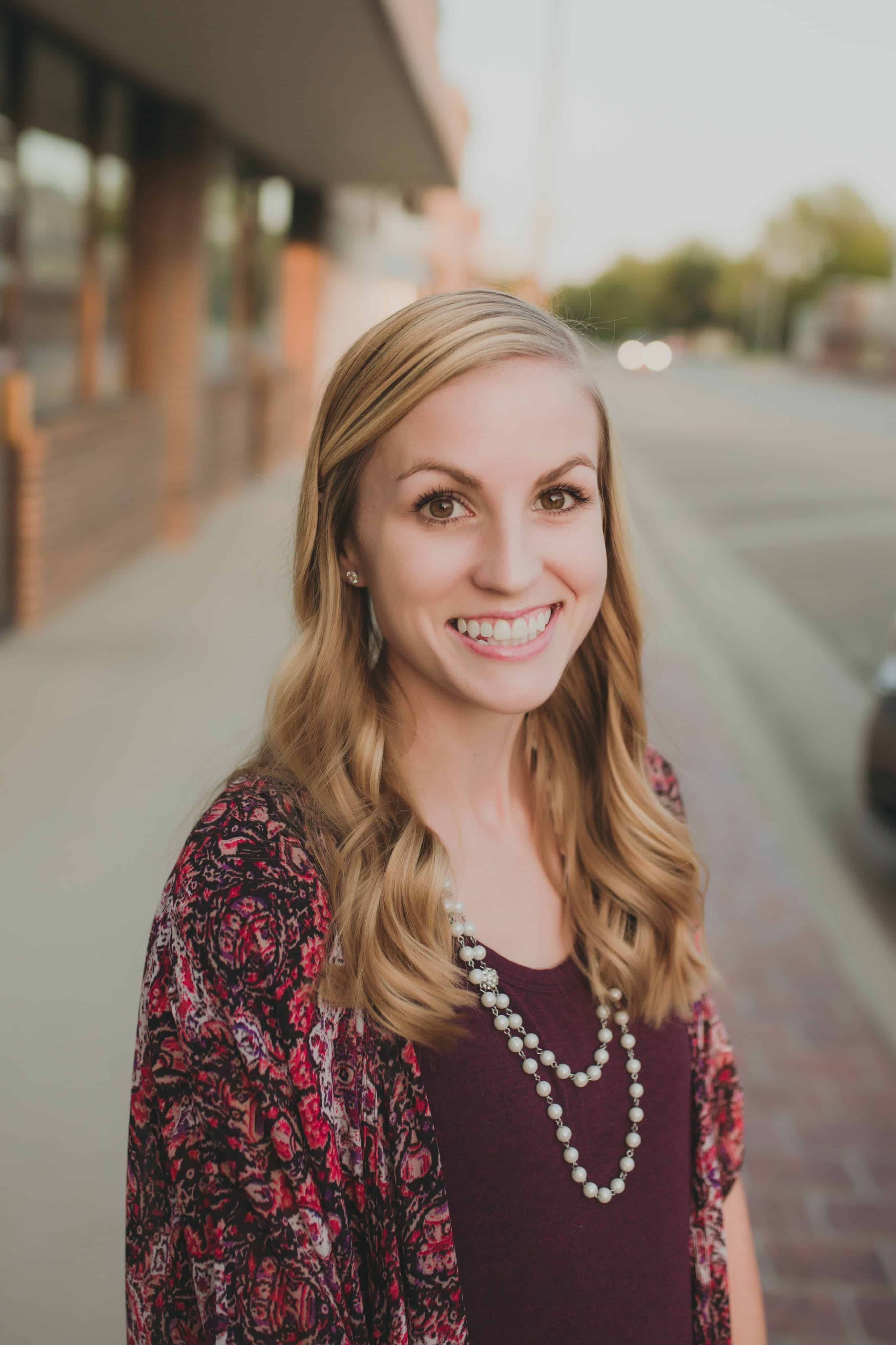 Hi, I am Cheyenne. I have been a stay-at-home mom since my first child was born 4.5 years ago.
I'm a creative person at heart but somehow I ended up in business school, and I learned that I really enjoyed numbers as well!
I always knew I wanted to stay home with my kids as they grew up, especially in their early years. That has always been a top priority for my family, but living on one income is tough!
It is doable, but for us, it meant living modestly and there never seemed to be any money left over for non-necessities.
After my husband and I really dug into the goals we have for our family, I knew I needed to bring in a second income if we ever wanted to realize those dreams.
I Googled "work from home jobs" and the one that kept coming up was bookkeeping.
At first, I kept finding virtual subcontracting jobs for $15-20 per hour, but when I searched out how to become a bookkeeper, that is when I found Bookkeeper Launch!
I watched the introductory videos and I just had this gut feeling that this was the right step for me and my family.
2. What services do you provide as a bookkeeper?
I currently focus solely on bookkeeping, with a bit of assistance when it comes to letting my clients know which bills are due.
I have thought about expanding my services to offer payroll and accounts receivable or accounts payable (and eventually tax services), but up to this point, my clients have not needed any of these services.
I am happy that I did not jump into those other avenues right away because I have been able to put all my effort into one area and provide a lot of value to my clients.
3. Can anyone become a bookkeeper with no experience?
Yes!
So many successful BL students had no prior experience with bookkeeping.
4. Is the Bookkeeper Launch ideal for beginners looking to start this career? How did you find the course?
The Bookkeeper Launch course teaches you everything you need to know about bookkeeping, plus it guides you through all steps of opening and running a virtual business!
It really is an all-in-one course and I truly cannot imagine starting a bookkeeping business without the tools and guidance of the course.
As a member, you get lifetime access to the course and you also get to join this amazing Facebook community full of other bookkeepers who are willing to walk you through any questions or issues you run into. That group alone is worth more than the cost of the entire course!
Bookkeeper Launch also has its own team of experts who are there to help you out when you get stuck with real-life clients.
5. Why is it important to have a niche in the bookkeeping industry?
Having a niche gives you such an advantage because it allows you to become an expert in that field. This provides more value to your clients but it also makes the day-to-day work for yourself so much easier!
Every business comes with a learning curve, so when you have a variety of industries, it takes a lot more effort to learn the different bookkeeping needs of each client.
It did take many months and a lot of effort to get those first clients in my chosen industry, but I am so happy that I did not give up because now half of my clients are in my original niche!
The funny thing is that, due to my personal network, the other half of my clients naturally ended up as a niche of its own.
6. How many hours a week do you work?
I work between 10-20 hours per week doing actual bookkeeping work.
It really varies depending on the time of the month, as well as if I am onboarding new clients.
---
Make extra money by browsing the web, watching videos, playing online games and testing new products - clothing, food, cosmetics and more! Its free to join. Sign up for your chance to
get a $5 Swagbucks bonus.
---
The first and last week of the month is always the busiest with month-end and client meetings, so I try to onboard new clients during the middle of the month.
I have a four and a one-year-old at home with me, so my time is very limited. Once my business really expanded, I had to start getting up at 5:00 am to get a few extra hours of work each week.
It takes a lot of dedication (and early mornings or late nights), but you would be surprised how many work hours you can squeeze in a week when you utilize your time wisely!
It has been 9 months since I opened my business.
I am currently earning nearly $3,000 of recurring monthly income working a very flexible, part-time schedule.
This number will continue to increase as I add more clients, and it also varies greatly when I onboard clients who need cleanup or catch-up services. (In the following month, I will earn double that amount due to onboarding a new client who needs some back-work done!)
You can imagine how this has positively impacted my family, as I was not bringing in any income prior to opening my bookkeeping business.
I am nearing my max capacity as a one-woman show with little ones at home, so I am beginning to research how to bring on a subcontractor under me.
I plan to expand more when my kids are in school, but for now, this income is such a blessing to my family. The potential is limitless!
8. Any piece of advice for stay-at-home moms looking to get into this field?
If you are a detail-oriented person who is naturally good with numbers, this could be a great career for you.
You can turn it into a part- or full-time business.
There are so many businesses who need help managing their finances, and the overhead for a virtual bookkeeping business is nearly non-existent. I truly recommend checking out this free training.
Although it always is nerve-wracking to invest money into a new venture, the initial investment of $2,000 is really minuscule compared to what your outcome could be.
I remember being so nervous about spending that money, but looking back I would have paid so much more for the knowledge, guidance, and friendships I have gained from the course.
The greatest thing about my business is that I get to choose how much I want to work.
I get to choose who I work with. I get to choose my schedule.
I am so thankful I stumbled upon BL because my life has changed for the greater because of it and I have learned so much about myself in the process.
Learn More about the Bookkeeper Business Launch Training:
More information and an inside look at the course, please read our full Bookkeeper Launch review. Find out what's included in the course, additional bonuses you receive and important FAQ's at the end of the review post.
The bookkeeper Launch training comes as two options.
1. One is the Bookkeeper Launch Pro that costs $199 a month for 12 months or one investment of $1,999 saving you $389.
2. The second is the Bookkeeper Launch Premier that costs $299 a month for 12 months or $2,999 as a single investment.
The Bookkeeper Launch Pro has everything you need to become a fully trained bookkeeper. But for those that are interested in more advanced training and coaching, Bookkeeper launch premier is the way to go.
#Interview 2
1. Please tell us a little about yourself and why bookkeeping is right for you?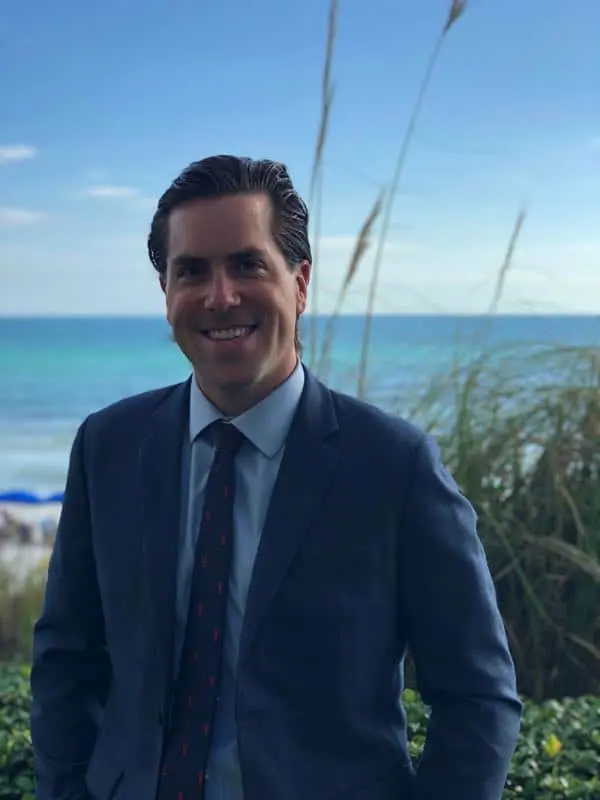 My name is Kevin Schmidt. I am 32 years old, live in Destin, FL and am married to my high-school sweetheart.
We have 3 kids, Harper/Harrison/Hattie, 7, 5, 1. I am the owner of Books By Schmidt, Inc., BeMyShopper, Inc., and Co-Owner of Kombi Keg 30A.
I have been working from home since December 1, 2017, the day after I left my full-time job as a school administrator.
I wanted to become a virtual bookkeeper to help supplement my income while I ran another "side-gig" business we own, called BeMyShopper.
The plan was to grow that while I get a few clients and do some virtual bookkeeping for.
2. Is it necessary to have previous experience to work from home as a bookkeeper?
I do not think it is necessary to have previous experience to work from home.
If you have time and aspirations to educate yourself, you can definitely learn as you go.
Because you can choose the client(s) that you want to take on, if it is a job that may be too complex for you based on your experience, then you can decline.
3. Would you recommend the Bookkeeper Business launch to dads looking to make an income from home?
The extensive amount of education/knowledge that is given to not only bookkeeping principals but to also marketing/growing your new businesses is unmeasurable.
With the amount of need out there for good bookkeepers, if you follow BL systems, it would be hard NOT to find success.
4. How long did you take to complete the course?
It took me about 3 months to complete the course.
I was doing this while working a full-time job so I had to go through the course when I could find the time.
5. How much do you earn?
I am currently billing about $8,000 a month for my recurring clients.
With other "clean-up" and one-time jobs, I am planning to hit six figures this year.
6. How do you find bookkeeping clients from home?
I found most of my clients, in the beginning, by word of mouth and relationships that I had.
I also had created some good referral partnerships. From there, those clients referred to be to their friends/family as well as other entities that they had.
I try not to do much local advertising as I prefer to have the 100% virtual concept, and even if I tell local clients that I will not be meeting in person, they still try very hard to make it happen!
7. Any last piece of advice for those looking to get into the business?
I think the biggest advice would be to just take the leap and go for it! It's not a magic pill and things don't just happen overnight.
If you are willing to learn some new knowledge, or if you already have the knowledge and just want to make some extra money, you can do it.
This bookkeepers course will definitely be a jump-start for anyone, whether you have the experience or not.
Online Bookkeeping Jobs
Below is a small list of remote bookkeeping companies that are hiring bookkeepers to work from home.
They post regular openings for virtual bookkeeping jobs on their career page. It's also a good idea to sign up with them to receive job alerts to be notified when a new position is available.
This company provides work from home job opportunities to bookkeepers and virtual assistants. So if you are keen on either one or both of these careers, this is one place to keep an eye on.
Join their virtual team to provide bookkeeping services to small businesses. You can email them your resume to get on their team.
A company based in the UK that offers bookkeeping jobs from home. According to their website, you can work from as little as one day a week to full-time. If you live in the UK they also offer on-site bookkeeping jobs. You can send them an email to be considered.
Has a vast range of remote careers that include bookkeeping.
Primarily a finance-related company that hires in the field of bookkeeping and accounting. While they don't offer many remote job opportunities, this is worth checking out.
One of the best places to find remote work. From admin task, freelance writing and bookkeeping you get virtual jobs available not just for those in the US, but for a worldwide audience.
Another huge job board that provides remote jobs that include bookkeeping. You can create a free account with them to receive job alerts.
You have a high-income potential with Bookminders, and they also provide ongoing training and support for those that join them. They, however, require you to 5 years experience in a finance-related field.
Occasionally this company hires online bookkeeper and accountants.
While these are just some of the online bookkeeping companies that are hiring, you have a bigger opportunity to find jobs through word of mouth and networking with other bookkeepers through LinkedIn and Facebook groups.
Networking is key if you want to expand in your business, and with BL's private community of virtual bookkeepers, interaction with other students and Bookkeeping coaches, you get more exposure to jobs in the industry.