*This post may contain affiliate links. Please read the full disclosure here. 
I recently found out about this fun and lucrative side hustle, that you could scale to a full-time business.
It's one that sells homemade dog treats!
That's right. How would you like to opportunity to start a dog treat business online?
The thought hadn't even crossed my mind until I talked to my friend Kristin Larsen who successfully ran her own dog treat bakery for years.
Pet nutrition is important for many dog owners, who are always on the lookout for healthy treats for their furry friends.
If you are interested in starting a dog treat business, take a look at Etsy. It has huge listing from dog treat business owners who are selling fun and healthy dog treats online.
From peanut butter bone cookies and vegan treats to doggie waffles, there are a ton of pretty looking dog treats that cater to almost any diet.
You can choose to offer personalised dog treats, dog-friendly birthday cakes or simple a pack of healthy dog treats.
If you want to get even more personal, you can also bake them with the pets name on it!
Getting creative with your dog treat ideas would help your dog treat business stand out from the crowd.
If you are fascinated by the idea of making dog treats to sell (no baking experience is required, by the way!), I highly recommend you keep reading, as we have Kristin here to help us learn how she began her dog treat business at home.
Hi Kristin, can you please tell us how you started a dog treat business at home?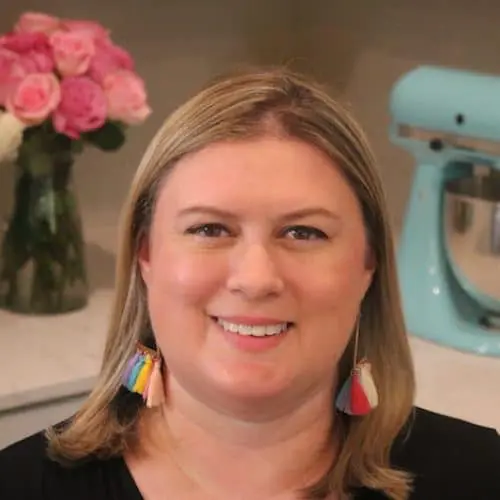 Believe it or not, it all started with a cupcake.
I had a sweet-but-high-maintenance (my 'diva dog') pup named Bella. Right before her birthday one year, I had this crazy idea that I wanted to bake her something special for her birthday.
That idea came to me after trying to find her a birthday treat at local pet food stores.
After searching a few stores, all I could find were treats filled with weird, hard-to-pronounce ingredients. So I just decided I was going to bake her one instead!
I decided to recreate a cupcake I saw at a local bakery using dog-friendly ingredients. She was completely obsessed with her treat, and I kind of became obsessed with making decadent dog treats after that.
I gifted them to a bunch of my friends and family, and not soon after, they started asking me if they could buy my treats to give as gifts.
It was shocking because I had no idea that people would actually want to buy the treats that I made as a labour of love, but they did!
With that, Diva Dog Bakery™ was born. I started it as a side hustle, but it turned into a full-time business when I lost my job.
Do you need to be an expert at baking to start your own dog treat business?
Definitely not! When I first started baking dog treats, I considered myself a below average baker.
And honestly, even as I successfully turned my dog treat bakery into a full-time business, I was still just an average baker.
*Check out some of Kristin's lovely dog treats below!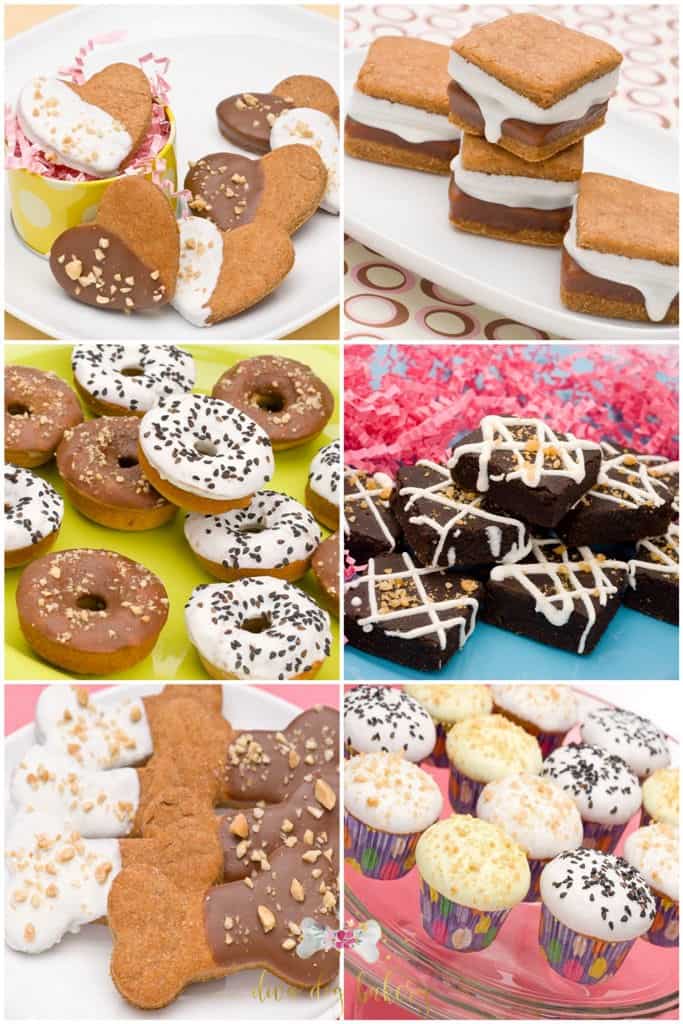 How much money can you make selling dog treats?
If you're running this business as a small side hustle working just a few hours a week, you can expect to make $500 to $1,000 a month.
If you're running this as a full-time business, you can make four or even five figures a month depending on how much you scale it.
What are the costs of running a dog treat business?
Common start-up costs include:
$20 to $50 for the initial set of ingredients

$0 to $75 for the initial packaging (pretty packaging can seriously boost the perceived value of your treats!)

Between $25 and $50 for a business license, and anywhere from a $25 one-off fee to a $50-per treat fee for treat registration
Common ongoing costs include:
Ingredients (the profit margin on dog treats is ridiculously high, especially when you start buying ingredients in bulk!)

Packaging

Kitchen appliance or kitchen tool upgrades

Farmers market registration fees

Miscellaneous items like computer or label paper for invoices
What are the legal requirements to begin?
The legal requirements will depend on where you're located.
You'll need a business license and, in most cases, you'll need to register your treats with (if you're in the United States) your state's agriculture or feed control office.
Some cities or counties require that you comply with local health department regulations too.
It may sound intimidating, but in most areas, it's really easy to do.
A good first step is to contact your state's business agency and tell them you want to start a pet treat bakery. Many of them have information on file that they can send over to you right away.
Can you tell us about your course Diva Dog Bakery?
I would love to!
I took everything I know about starting and running a successful dog treat bakery and put it into a no-fluff course, Diva Dog Bakery™.
You'll learn:
How to practice your baking skills using the very recipes that I used to successfully make thousands of dollars a month

How to make your business legal

How to package and present your treats

How to price your treats for maximum profit

Where to sell (offline, online or both)

How to best ship and deliver your treats

How to promote your business so you develop raving fans who consistently buy your treats
With the course, you also get 30 days of free access to the Diva Dog Bakery™ Community on Facebook where you can chat with other dog treat bakers, get your questions answered by me personally and tune into our frequent Facebook Lives where we discuss baking, marketing and more.
How do you market? Can you sell dog treats on Etsy?
I personally opened an Etsy shop and used it to sell and deliver treats all over the U.S. People discovered me on the Etsy platform itself.
Additionally, you can use social media (Instagram and Facebook especially) to sell your products.
You can use the platforms to promote your Etsy shop, or you can simply direct people to an order form to buy treats directly from you.
---
Make extra money by browsing the web, watching videos, playing online games and testing new products - clothing, food, cosmetics and more! Its free to join. Sign up for your chance to
get a $5 Swagbucks bonus.
---
A lot of home-based 'people food' bakeries routinely sell out of their baked goods via social media without even offering shipments of their baked goods.
They target local followers, build up a fan base and let people know when they have baked goods for sale. Customers just pick up their purchases from the baker's driveway or the baker offers local delivery.
Where can we find homemade dog treats recipes?
In the Diva Dog Bakery™ course, I provide all of the recipes that I used in my business.
You can come up with your own treat recipes in time, but all of my tried-and-true recipes are available for you!
You can also take a look at a free dog treat recipe from the course right here.
How much do homemade dog treats sell for?
On average, homemade dog treats sell between $10 and $20, but there are a lot of factors to take into consideration.
If you are using premium quality products, you will need to factor in that cost and charge accordingly.
Kristin goes into more detail about pricing your dog treats in her course.
Diva Dog Bakery Course Modules:
Module 1: Practice Makes Perfect
You'll learn everything you need to get started, including their favourite recipes.
Module 2: Hobby to Business
Learn the process of forming your business to legally sell dog treats.
Module 3: Presentation is everything
Learn how to make everything look beautiful, best way to get them packaged and shipped.
Module 3: How to Price your treats
Pricing structure that will actually make you a profit.
Module 5: Where to sell
Strategies to help you sell in-person, online or both.
Module 6: How to accept payment
Everything you need to know about accepting payments
Module 7: Shipping and delivery
How to ship your product and what to include in packaging. Also check out their preferred shipping method,
Module 8: Promote your business
Learn the best way to promote your dog treat business for free!
Plus three useful bonuses including a dog treat recipe book valued at $59.
Not sure if you want to start a dog treat business at home?
Kristin is offering this free online workshop to give you an inside look into the course.
At the workshop, you'll learn:
Why the homemade dog treat business is HOT and getting hotter every year

How to turn a dog treat bakery business into a side hustle pulling $500-$1,000 per month, or how to scale it into a 5-figure/year business

The best places to start a dog treat business, online or offline

How to price and sell your treats

And more!
There will also be an awesome discount – and maybe a bonus surprise – just for workshop attendees!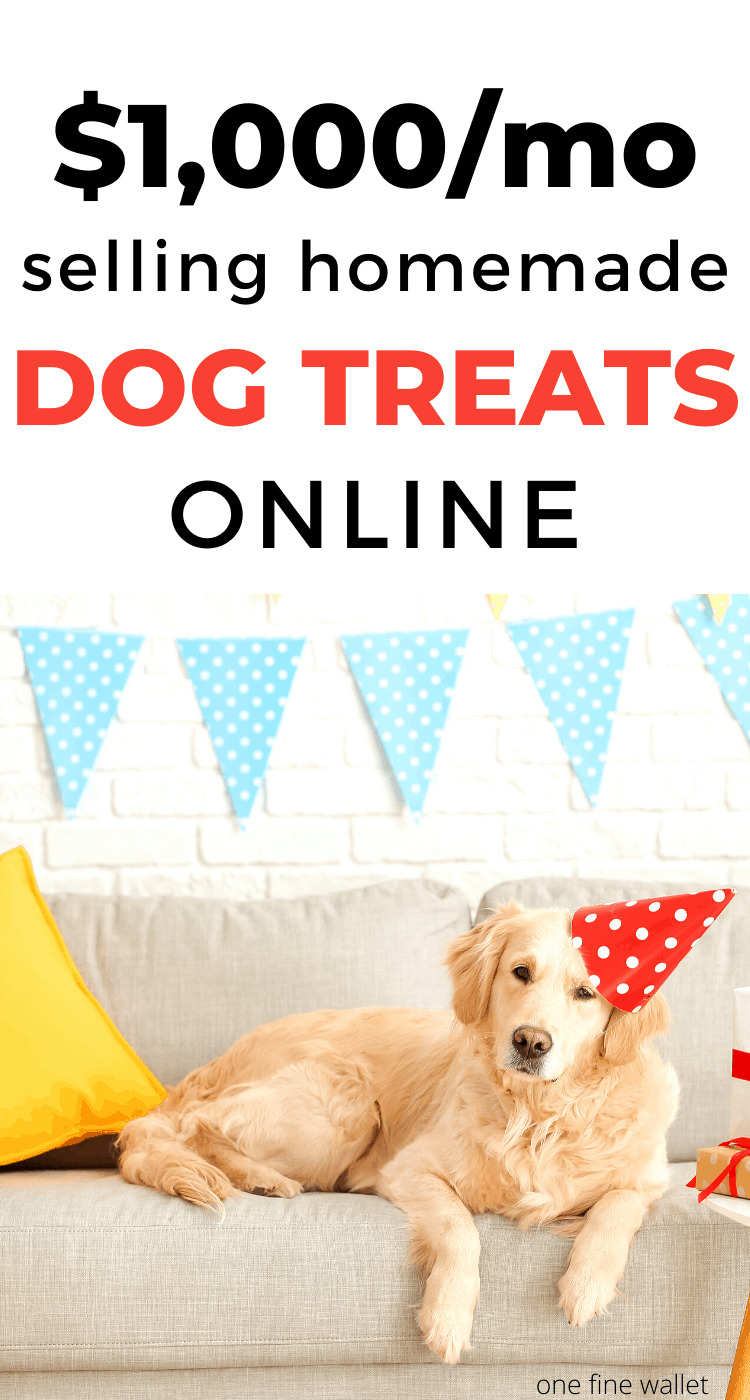 Are you ready to make dog treats to sell?