Growing up, my mother taught me a handful of basic, good-for-you recipes – a hearty soup, a meat dish, a pasta entrée, a few veggie sides, and a never-fail birthday cake.
She felt if I had these under my belt, I'd be able to stick to a healthy and homemade diet and I would never have to pay someone else to cook for me.
But what I also love is, trying new foods and the social atmosphere that a restaurant offer. So if you like me enjoy dining out, here are simple ways to save money when eating out.
But before we dive in, let me introduce you to a free trial on the $5 meal plan!
Yes for $5 a month you get access to weekly meal plans delivered to your inbox every Friday. They include budget-friendly printable recipes and a complete shopping list.
You can try free for 14 days and cancel at any time. This will definitely save you money and help you follow a healthy eating lifestyle.
*This post contains affiliate links. Please read full disclosure here.
9 clever ways to save money when eating out
1. Save at Restaurants
Restaurants are extremely competitive. They're constantly thinking up ways to make their establishment more attractive and irresistible. That's why you can pretty much count on daily deals, like early bird specials or 2-for-1 meals.
Another way is to use the Seated app to get up to 30% of your money back from your total bill. They pay you back in the form of gift cards like Amazon, Starbucks and many more. If you are in New York, Chicago, Boston, San Fransisco, Philadephia or Atlanta – make use of the Seated app and save money dining out.
2. Search for savings
Did you know you could use a coupon in a restaurant? It takes a bit of digging on the Internet or flipping through your local newspapers to find them, but they do exist.
Look for sites like Groupon or Valpak where you can score great deals on your neighbourhood shops and restaurants. You may even have the option of signing up for phone alerts when your top restaurants are running a not-to-be-missed deal.
Just remember to print out the coupon or make sure you can display it on your phone before the bill arrives.
3. Avoid the crowd
Most restaurants are busiest during the end of the week and the weekends are especially hopping. With this in mind, go against the crowd and head out for a meal on a Monday or Tuesday. We're willing to bet that there will be discounted specials on the menu (in the hopes of luring customers during the not-so-peak hours).
4. Get happy
Happy hour usually means more than just a deal on drinks. Many places will also offer free appetizers or bar snacks to enjoy while sipping drinks at bargain prices.
5. Bag it
Don't be shy about asking for a doggie bag so you can take home food that's leftover from a restaurant dinner. Tonight's leftovers may make the perfect lunch for tomorrow. And just like that, you've got two meals for the price of one!
6. Stick with water
Believe it or not, drinks – coffee, tea, soda, beer, wine or cocktails – can amp up a bill in no time. If you skip the drinks and stick to drinking tap water (be sure to ask for tap water so you don't get tricked into paying for the bottled kind), you'll save a bundle without skimping on the most nutritious parts of the meal.
7. Take out
One of our favorite ways to enjoy a restaurant meal-for-less is to order it to go. While you'll still pay the going price for your order, you won't be paying for drinks or dishing out a 20% tip on the entire meal.
Plus once you get home you can eat at your leisure – even in front of the TV while wearing pyjamas!
8. Bring the kids
Depending on where you go, bringing the whole family to a restaurant could cost a small fortune. Here's what you need to know: some establishments offer a discounted kids' menu or even a "kids eat for free" night.
9. Bring the wine
Pick restaurants that have a BYOB policy and you'll save a bundle on drinks. Check it out: most restaurants and cafes charge around $8.00 – $14.00 per glass of wine. On the flip side, a decent bottle at your local wine shop will run around $15.00 – $20.00. Sometimes places will charge what's called a "corkage fee," so be sure to factor that into the bill if you're looking to save.
You can save while you dine even if you're on a limited budget, there's no need to entirely miss out on the popular restaurant scene. The key is to shift the way you approach and plan meals outside of your home.
Besides scoping out offers online and in print, ask your friends and neighbors how they plan to make the most of their restaurant experiences.
Between the tips and secrets you'll learn from your peers and the suggestions above, you'll enjoy taking your family out to eat (and leaving the guilt at home!).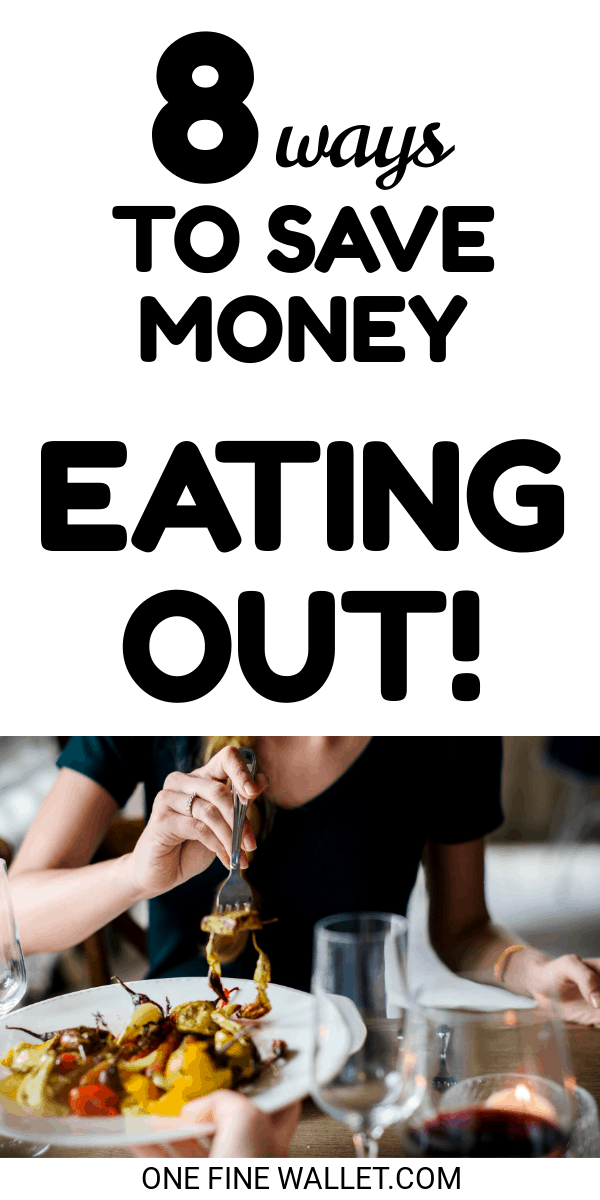 Guest Blogger
The Queen of Quark loves to teach others how to incorporate "quark"- a German super-food, into their diets and to inspire people to be happy, celebrate life and strive for optimal health. She blogs about quark cheese and healthy living over at Queen of Quark.
2 Popular Money Making Sites
Earn up to $50 each time you share your opinion about products and brands - available to those in the US, Canada and Australia. Join Survey Junkie here, it's free!
Take part in daily surveys worth up to $35 with Swagbucks.