In a time of uncertainties, finding the right job might be difficult.
With a pandemic that seems to be ongoing, job security becomes the next big question.
A flexible work-at-home job that will allow you to work either part-time or full-time is a great way to add extra money to your bank.
So if you are looking for a second income or a new career, I may have some good news for you.
*This post contains affiliate links. Please read full disclosure here.
You've heard of courses that offer to teach a particular course on a subject. This could be online proofreading or freelance writing or transcription work. But have you heard about having all these courses combined together as one package?
Yes, there is an all in one online platform that gives you a ton of options to choose from – if you are undecided about an online career.
It is a new initiative called Work-at-Home school.
It's a bundle of online courses created by Caitlin Pyle.
She is also the owner of Proofread Anywhere where she has taught over 4,000 students to become online proofreaders.
I know you must be wondering how much all of this costs.
All the courses included in the Work-at-Home school are worth $7,200 but she is offering this for less than $600. And for a limited time only.
Instead of spending hundreds of dollars on different courses to find out which one is right for you, why not just buy the entire bundle of courses that teach a variety of skills.
You get access to all the courses for a year and build a career on any one of the courses that suit you.
As a career blogger, I have seen a lot of courses sell for at least $400. With the school, you get access to all the courses, so you can complete all or some of the courses to see which one suits you best.
Here are some of the courses included in the school,
Caitlin Pyle's – Transcript Proofreading: Modules 1 & 2 – $197
Jennifer Thome's – Turnkey Translator – $297
Ashley Gainers – Freelance Writing from A to Z – $149
Sagan Morrow's – Goodbye 9 to 5 – $249
Janet Shaughnessy's – General Transcription Theory & Practice – $149
Rob & Melissa Stephensons – Flipper University – $189 (Selling flea market items on Facebook)
Brad McOwen's –  Building a Website -$449
Julie Stoian's- Create Your Laptop Life – $588.
Maia Xiong's – Pinterest VA Primer -$97 (Becoming a Pinterest Virtual Assistant)
Abbie Peret's – Double your Freelance Income – $497
Julia Taylor's – Learn to Code + WordPress + Geekpack – $497
Lauren Golden's – The QuickStart Freelance Kit – $247
And many more!
You check out the entire list of other courses here.
Who is this for?
If you are looking for job security, the most reliable way to do it is to work for yourself.
You are the boss and you are in charge!
Working your own terms, setting your own rates and when there is a national emergency – you still have an income.
Whether you are a retiree or a parent looking to work online for this first time, the Work-at-Home School is the best place to start.
This virtual course bundle contains interviews from some of the biggest work-at-home experts that have taught thousands of other students, on how to have a successful online career.
What is Work-at-Home School?
The Work-at-Home school is an online platform that teaches you how to work from home without the hype or the scams.
It is perfect for someone who is going to begin working online for the first time but doesn't know where to begin.
And the best part is, you don't need a college degree or take another expensive course, to learn how to make money online without a traditional 9-5 job.
The work-at-home school is compiled with over 30 expert training teaching you new skills to help decide the career path right for you.
Here's what you'll get;
30 expert pieces of training in a variety of work from home fields (worth over $7,200 if bought separately)
Goal setting guides to help you stay on track
Lectures, tutorials, videos and complete training programs
Access to a private group with other Work-at-home school students
How long do you get access to the course?
You get a whole year to download all course material that you get lifetime access to. Just remember to download it all before the 365 day period.
You can later choose to decide which training you want to take – either one or all of them.
What if you are still unsure about the Work-at-Home School?
Cailin has offered a free mini-training to get the feel of what's inside the Work-at-Home School. You can use this link to sign up for the free class.
If you want to work from anywhere in the world using the internet, this is the best place to begin. You don't need any degree or experience to get started.
Since it has a whole list of work-at-home courses, you have the opportunity to explore them all and find a career that suits you best.
Here is a testimonial from a student that took the virtual assistant training part of the course.
Colleen Mitchell's Testimonial
I signed up for WAHS in 2018 during its original launch because I was following a blogger who recommended it. At the time, I was missing something in my life but didn't know what. WAHS provided a place to look for ways to fill that gap, and try out multiple different avenues to make money online. It included the courses I really wanted to try and knew that if I did the work, I'd make my money back.
WAHS changed my life by showing me what was possible. The biggest success I had was with offering Virtual Assistant services after completing the 30 Days or Less to VA Success course. Since enrolling, I've kept all the courses in my personal vault and every time I need a refresher or a new idea, I go back to the courses. In early 2020 I pivoted my business and now offer
accountability coaching
. The things I've learned from WAHS are invaluable.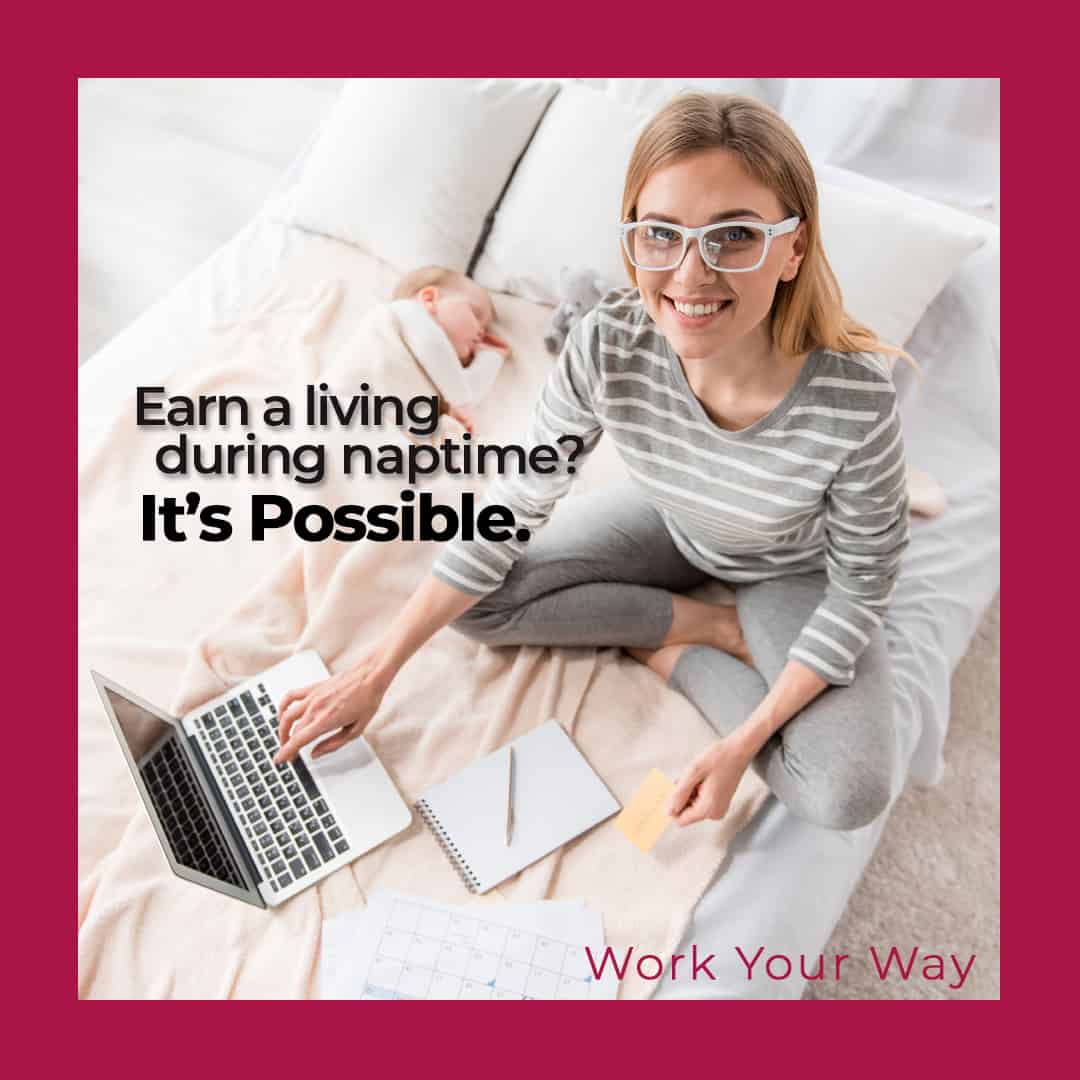 2 Popular Money Making Sites
Earn up to $50 each time you share your opinion about products and brands - available to those in the US, Canada and Australia. Join Survey Junkie here, it's free!
Take part in daily surveys worth up to $35 with Swagbucks.