*This post may contain affiliate links. Please read the full disclosure here. 
*This post may contain affiliate links. Please read disclosure.
If you live in America, then you know its that time of the year again – picnics, barbecues, firework displays, and parades. Yes, its the 4th of July party time!
I live in the UK, but I have a bunch of amazing American mommy friends that enjoy having a little backyard celebration here with us. And with the sun shining there is no better reason to celebrate!
Get the kids involved!
As busy work at home moms we are always looking for ways to keep our kids busy – right?
So, here are some super cool 4th of July party ideas and food treats that are quick and easy and perfect for the little helpers. I like to get my kids involved in any kind of celebration. This is a great way to spend time with them and it keeps them occupied and reduces screentime.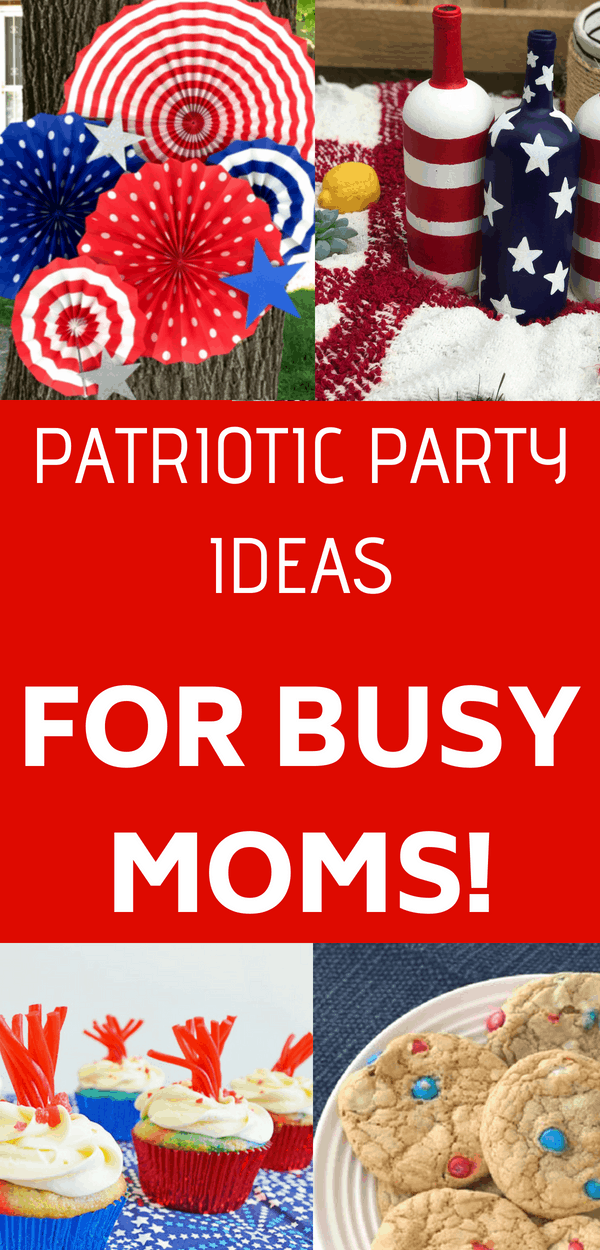 BACKDROP IDEA
This just takes minutes to get done and makes a wonderful backdrop idea for photos. All you need are some of these paper fans and a little creativity to make this amazing backdrop that is not only vibrant but also a fun project for kids. View the entire tutorial on how you can do this too!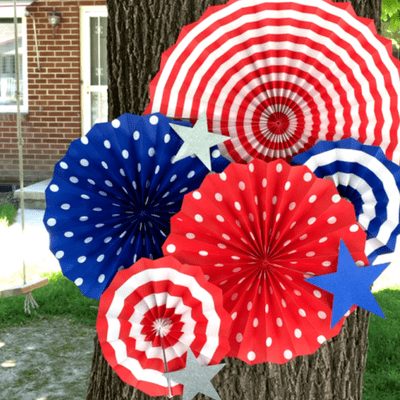 photo credit: Sword fights and starry nights
DECORATIVE CENTERPIECE
I totally love how pretty this looks. Got any empty bottles lying around the house? Here's how you can put good use to it. This crafty idea is great for older kids who like to get their hands messy. You can paint wine bottles or mason jars to make them go in line with the holiday theme.
View the step-by-step tutorial here.
Photo credit: Two Crafty Gals
FIREWORKS ON THE TABLE
If you have kids that like to help you in the kitchen, this one is great. It's crafty, colorful and looks super tasty! This is definitely a feast for the eyes. And the best thing when it comes to baking is you can use your own toppings and flavors to suit you. In here is the recipe if you are ready to give this a try:)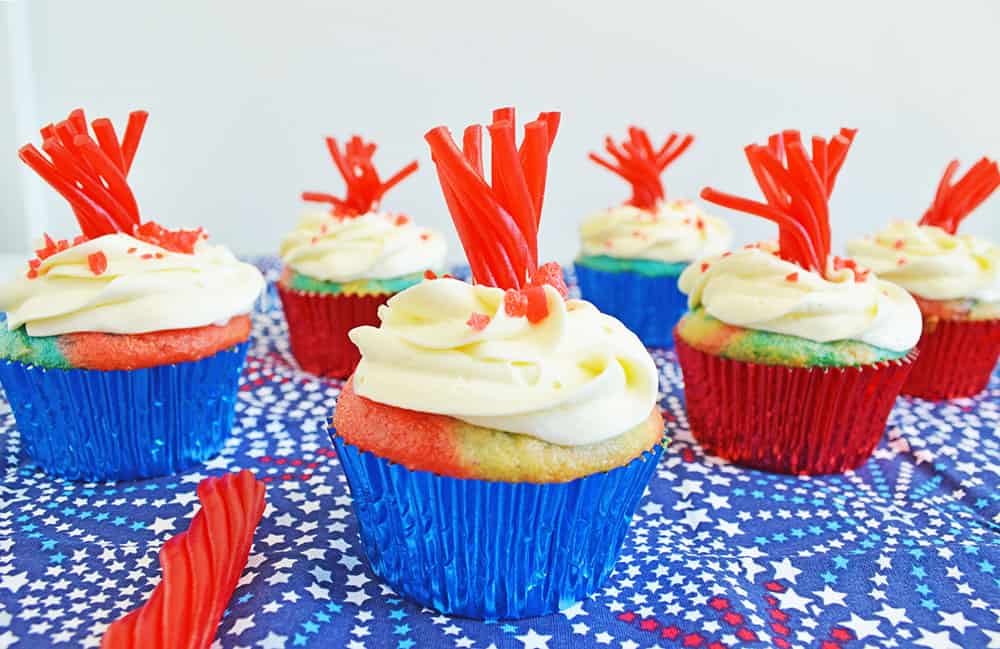 photo credit: stylish cravings
Cookie love!
Nothing like baking a batch of homemade cookies, with everyday ingredients. Get the kids to help with the stirring and let them steal a few M&M's – I guarantee there will be NO complaining 🙂 Let them help you separate the red and blue ones from the pack while you get the batter ready, easy! Here is the full tutorial, for the right measure of ingredients.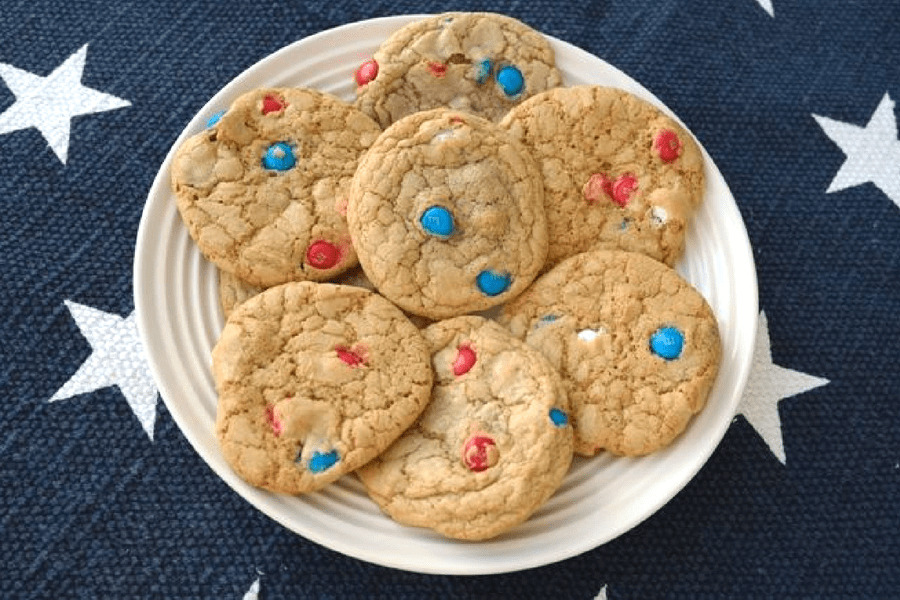 Photo credit: Celebrating with the bug
Colorful popcorn
This 4-ingredient popcorn balls can make a quick last minute party idea – to go in line with the patriotic theme. It only takes a few minutes to put together and is sure to be a massive hit with younger kids. And can you guess there are marshmallows in here!
Learn how you can make this too – tutorial.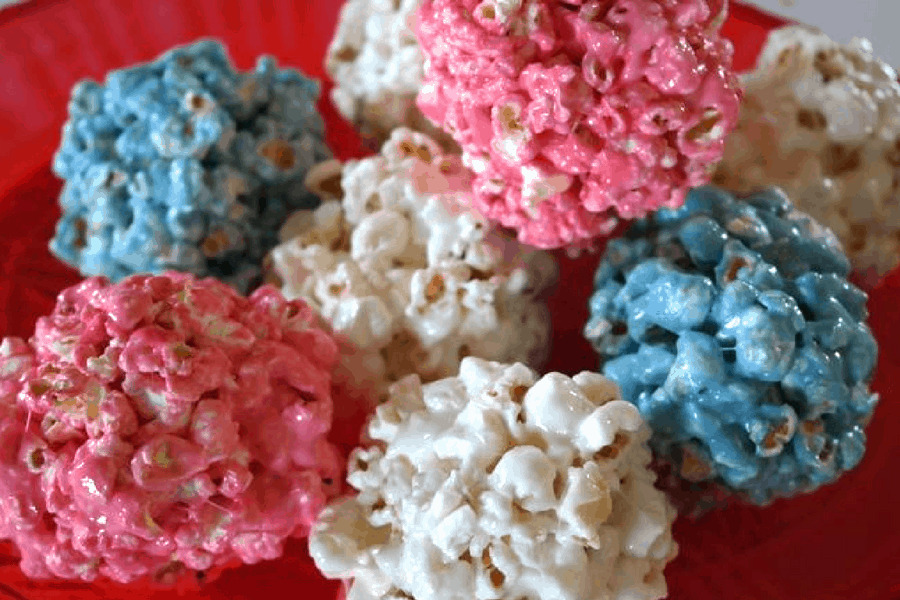 Photo credit: Celebrating with the bug
Got any patriotic theme recipes you enjoy or like me to include in here, let me know in the comments below and I'll add it to this list:)