*This post may contain affiliate links. Please read the full disclosure here. 
Airtasker
If you are looking to earn some extra money doing flexible side jobs, Airtasker is your answer.
It is a platform that allows you to complete a given task for money.
The types of jobs posted range from walking dogs or home delivery to IT and admin work. You can also offer to provide services like building websites, graphing designing and photography.
*This post may contain affiliate links. Full disclosure here.
What is Airtasker?
Airtasker is an Australian based company founded in 2012. This is an online platform that allows people who need to outsource tasks connect with people who are ready to do the job for money.
Till date, they have over 1.6 million people using Airtasker and $15.40 million jobs available each month. They have been featured in Forbes, Daily Mail and the Guardian.
Jobs are available for those living in Australia, the UK and Ireland – so there are separate Airtasker UK and Airtasker Australia websites available.
How does it work?
People use this platform to posts tasks.
Scan through the listings of all the tasks available and choose the ones that you would like to do. This is a flexible job opportunity as you can choose a schedule that suits you best.
Browse jobs that are near your location or you can decide to work remotely – like data entry or admin work.
Once you choose the task, you make a price offer and on completing the work, you get paid.
Here is a simple 5 step process of how it works.
Search tasks
Make an offer
Complete task
Get Paid
Improve profile rating – by doing a good job
Airtasker Jobs
Wondering what jobs you can do on Airtasker?
If you are someone that enjoys doing DIY work you might find a lot of job opportunities here.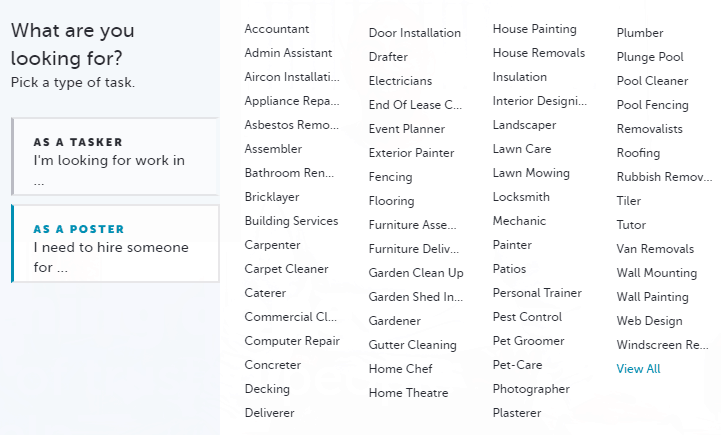 Work from home opportunities like graphic designing, social media marketing, computer/IT jobs and writing gigs are also available.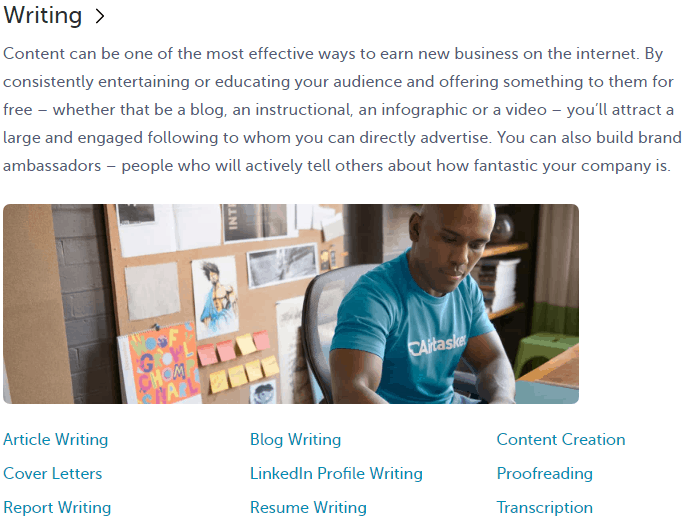 For those who like to earn for being out and about, you can choose to walk dogs or deliver food from local food joints.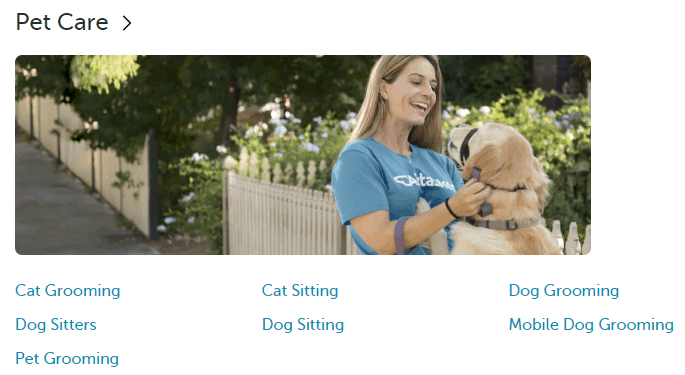 Related posts:
Airtasker App
There is an Airtasker app available to download on Google Play and on the App Store. This means you can stay updated on the latest tasks when you are on the go.
You can also use the app to discuss tasks with the poster.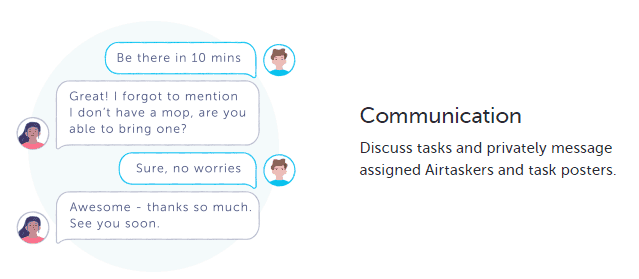 Airtasker Login
You will need to sign up with Airtasker using either an email account, a Facebook account or an Apple account. Once you sign up, you will have access to login and find Airtasker jobs.
How much can you make with Airtasker?
Their website states that you can earn up to $5,000 a month or £2,900 per month for those in the UK.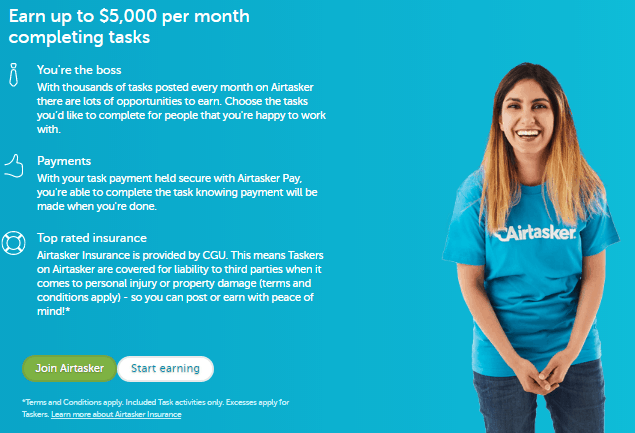 With thousands of jobs posted each month, you can choose to work on as little or as much as you like.
How do Airtasker payments work?
Payment method is fast and secure, offering cashless transactions.
Even before you start the job, Airtasker takes the payment from the job poster and holds it in their system. You do not need to take money from the one who posted the job. Airtasker will release the money to you on completing the task, which is transferred to your nominated bank account via Airtasker Pay (more on this below).
Airtasker will deduct a service fee to include insurance and maintenance costs.
What is an Airtasker fee?
Airtasker automatically deducts a service fee from your final payment. This breakdown of your fee is available to view before the start of your task. So you can choose if the job is right for you.
The service fee can range from 10-20% depending on how much you have earned in the last 30 days. The more you earn and the more jobs you perform, you will be put into a higher tier and this means lesser service fee.
Airtasker Pay
This is the payment protection system for Tasker to be paid seamlessly.
This is how it works:
A task is posted on Airtasker
You accept to do the job
Payment is immediately taken from poster account and held by Airtasker
You complete the job and request payment
Airtasker releases your money
If you live in the UK, Ireland or Australia, find quick gigs to earn extra money in your spare time.
---
Make extra money by browsing the web, watching videos, playing online games and testing new products - clothing, food, cosmetics and more! Its free to join. Sign up for your chance to
get a $5 Swagbucks bonus.
---
Join Airtasker to begin.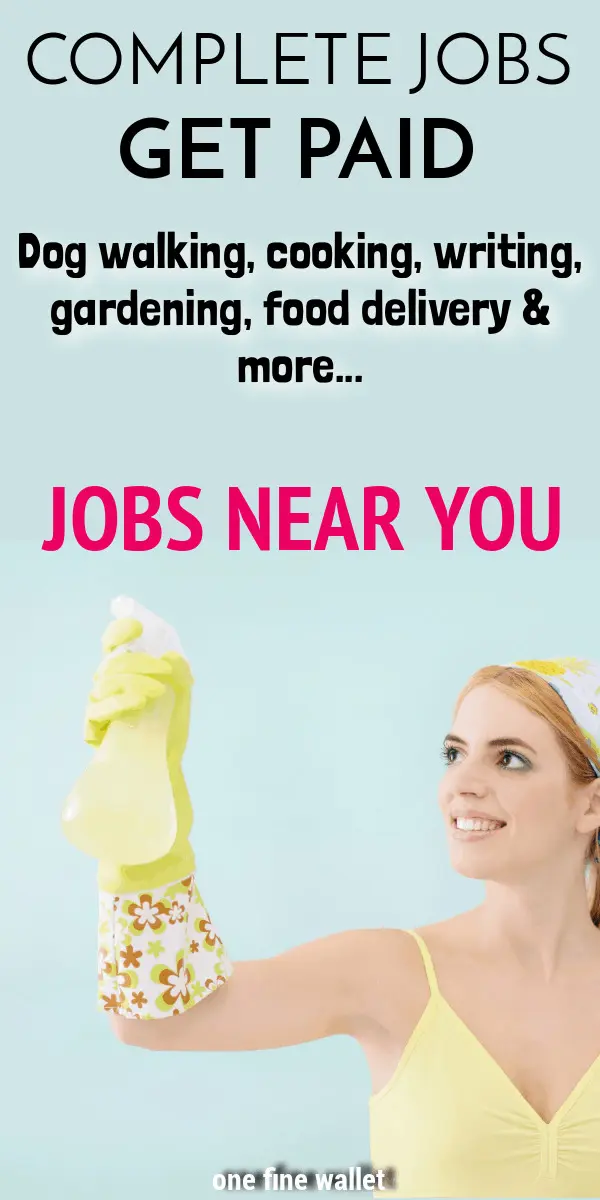 Airtasker