*This post may contain affiliate links. Please read the full disclosure here.
Apps to Make Money
If you use your smartphone as often as I do, why not make use of these free money making apps to earn extra cash?
That's right, there are apps that make you money, and today we will take a look at some of the highest paying apps that are making people real money.
These are apps that pay you through PayPal or gift cards, from big platforms like Amazon, Target and Walmart just for completing simple tasks like answering questions, taking photos or even browsing the internet (that's #3 on the list).
After some research, I have put together a list of the best money making apps for android and iPhone users, so you can pick and choose from the ones that suit you best.
Ready to make money from your phone?
Let's dive into 20 of the best apps that pay you real money.
20+ Apps that Make Money
1) Survey Junkie
The most popular survey app, known for being legitimate is Survey Junkie.
You can access surveys from their dashboard and have the potential to earn up to $50 a survey.
Apart from surveys you can also earn up to $150 for your participation in paid focus groups.
Their payment mode is through a number of popular gift cards or PayPal cash.
Currently only available to those living in the US, Canada and Australia, this survey site has over 9 million members making money from home. They also have a majority 5-star rating on Trust Pilot.
2) My Points – $10 Bonus
Featured by big names like Yahoo and New York Times, MyPoints has given away $236 million in the form of PayPal cash and gift cards to its members.
How do you make money? Once you sign up with My Points, you collect points to redeem for cash or gift cards. Here are five ways to do it.
Shop online – 25 points per dollar spent
Watch Videos – up to 500 points per day
Surveys – up to 300 per survey
Games – 10 points
Read emails – 5 points
3) Swagbucks
Wondering what apps pay you real money to play games?
Check out Swagbucks.
Not only can you make money playing games, but you can also use Swagbucks as a search engine and earn rewards.
It's as simple as that.
Instead of using Yahoo, Bing or Google to search the internet, use Swagbucks as your usual search engine and accumulate points.
Here are additional ways to earn SB's (Swagbucks Points):
Daily surveys up to $35 each
Watch your favourite cooking shows to earn
Get cashback from major retailers including Amazon, Walmart & Target
Invite friends and family to earn more points (including 10% of their lifetime earnings)
4) Apps that Pay You to Scan receipts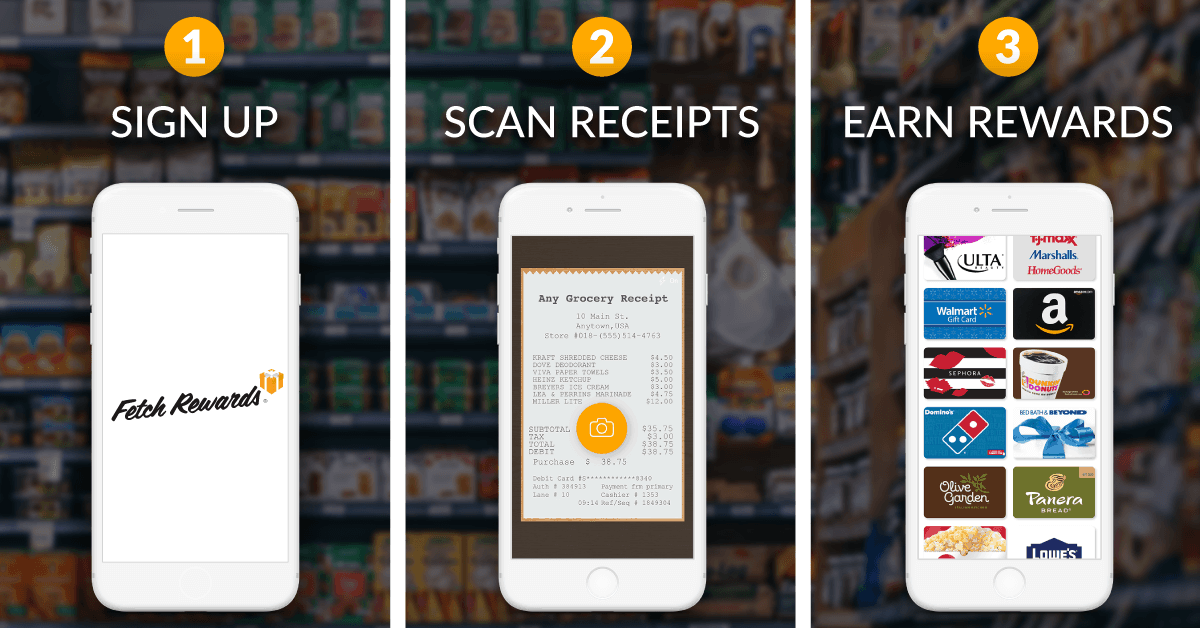 Fetch Rewards is one such app where you get paid to upload receipts.
No couponing, no scanning barcodes, no surveys and no ads.
Once you finish shopping just scan your receipt using the app to earn rewards in the form of e-gift cards from Target, Amazon, Kohl's, Sephora and hundreds more.
You can cash out with as little as $3. You can scan your shopping receipts up to 14 days from date of purchase.
Download Fetch Rewards for free on your phone and start earning.
You can also submit your receipts for money with ReceiptPal. This is another free app that pays you money to scan receipts.
But wait, its not just shopping receipts, you can also get money back from your restaurant bills.
Using the Seated app you can scan restaurant receipts and upload it to get back up to 30% of your total bill in the form of gift cards.
5) Vindale Research
Another research company like Pinecone Research, but your earning potential is a lot higher. We are talking up to $50 per completed questionnaire.
They have high paying surveys added daily and have $6,955,991+ already paid to members.
And the best part is, you get paid cash via check or PayPal – not points.
Sign up here and earn a $1 bonus>>
6) Online Research
Pinecone Research is a site that pays cash for sharing your opinion.
They conduct surveys to help them develop products based on consumer opinion – which is you. So by taking the time to answer the questionnaires, they pay you money in return.
How much you earn depends on how many surveys you complete a day. Typical surveys take an average of 10 minutes and can earn you up to $10.
You earn points by completing these surveys that you can redeem for cash and gift cards.
7) Pay your Selfie
Raise your hands if you are a selfie person.
If you enjoy taking selfie's you can earn money doing it.
---
Get $5 for signing up with Swagbucks:
Make extra money by watching videos, playing games on your phone and test new products - clothing, food, cosmetics and more! Its free to join. Get your
$5 Swagbucks bonus here.
---
This app shows you a list of selfies you can take like a travel selfie or a shopping selfie and pays you for each of your selfies. You can redeem for cash once you reach $20. You earn up to $1 a selfie, so you can cash out in no time.
This a reliable app has been featured by big-name companies like The New YorkTimes. Sign up for free and click away!
Related post: Incredibly easy ways to get free money right now
8) Raise
Got a lot of unwanted gift cards lying around your house?
With Raise, you can sell those gift cards for cash via direct deposit, PayPal or check.
All you need to do is upload your listing for free and when your card sells you make money. '
They accept gift cards and merchandise credit from any brand or restaurant. And you can set your own selling price too.
9) Acorns – $5 Bonus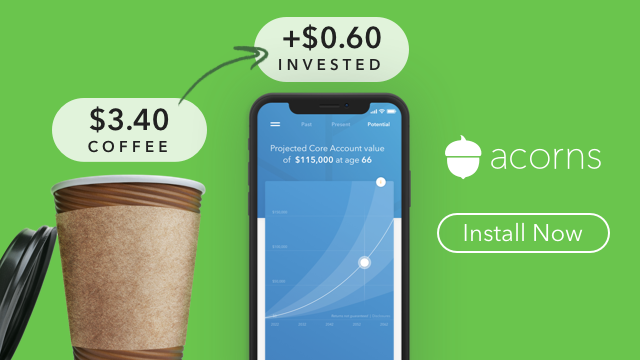 This is an investment app that is great for beginners because you can start investing as little as 20 cents!
Actually, this is a creative way to save money. Once you install the app, every time you shop Acorns will round it up to the nearest dollar and invest the spare change for you.
So if you were to buy a coffee for $2.60, Acorns will invest the $0.40 for you. Every little bit adds up, right?
I just love this idea because you don't need to make a conscious effort to save, as acorns will do it for you.
Get your $5 bonus with Acorn here.
10) Nielsen Panel – $50
This app pays you $50 a year if you just let it run on your tablet or smartphone.
And that's it. There is really nothing more to it.
Why they need you to do this, is so they can gather information on internet usage to develop their products, so by downloading their app you are helping them in their research.
They do not collect user ID's or passwords, so you can be sure your information is held safe even if the app is installed.
Sign up here if you live in the US and make money every year you are with them.
11) Cashback apps – $20 Bonus
Needless to say, cashback apps are a fantastic way of getting money back for all your shopping.
How do these apps work?
Once you sign up to them, you log into these apps and find your retailers (like Amazon, Walmart etc) and make your purchase. You receive points for your purchase that you can redeem for cash, gift cards or via PayPal.
Here are some of my favorite cashback site.

12) Job Spotter
An app that pays you for snapping photos of hiring signs.
Job Spotter a mobile app that is free to download for both Apple and Android users. Start taking photos of vacancy boards and the shop front and begin making money.
You earn points for each photo you send. These points can be accumulated to earn you some Amazon gift cards.
13) Weight Loss App – $10,000
This is here is a big one.
You get paid in thousands for losing weight and it is legit.
These Women Won Serious Money For Losing Weight!
How this works is, you set a bet amount, the kilos/pounds you like to shed and how many months you think it might take. So if you bet $6 for 10 months to lose 10 pounds and you succeed, you can earn anything up to $10,000 in prize money.

Play around with their weight loss calculator here to see how much money you can make. They take into consideration, the gender, height and weight of each individual. So results may vary for everyone.
And you can be them too. This is a cash-based challenge to help you lose weight and make money for doing it. The money here is a big motivating factor that will help you nail your target.
14) High Paying Surveys
Surveys can indeed be a great way of making a few extra dollars each month.
To make the best out of surveys, its best to sign up to them all, so you can pick and choose the surveys you want to do and cancel the ones that don't work out well for you.
Here are a handpicked survey sites that pay up to $50 a survey.
MindsPay – $50
Vindale Research -$50
Panda Research – $75
Cashback Research -$60
15) Get paid to read emails
Inbox dollars is a site that pays you for reading emails, surfing the web, or making purchases online.
They are a BBB accredited business and have paid over 57 million in rewards. Definitely worth trying if you are looking for more ways to earn.
Here is a $5 bonus just for signing up here.
16) Foap
This is a photo selling app available to both Android and iOS users.
You download the app and upload your photos and videos. You earn 50% of the profit when you sell on of your photos. Ready to convert your pictures and videos into dollars, you must try Foap.
17) EYEem
This is another photo selling app that pays to be a photographer.
I love the idea of making money from photos because a SINGLE image you upload can be downloaded a thousand times and for each of those downloads you make money. A fantastic passive income idea.
With EYEem, you earn 50% of each sale, and they Partner with leading photo agencies like Getty so your work is seen on a larger platform.
18) Instacart
This is a grocery delivery app where you get paid to be the shopper. You can set your own schedule and get paid weekly with Instacart.
You are free to take time off and choose to work as much or as little as you like.
You need to be 18 years and over with eligibility to work in the United States.
19) Mercari
Mercari is a selling app, where you can sell anything for cash and you set the price. From fashion, toys and electronics, you can start listing them and make money.
Their website claims to have over 100k listings a day with over 35M downloads of the app.
Upload an image of a product you want to sell (either new or used) and list the item on the app.
You get paid via direct deposit with just a minimum payout of $2.
20) Easy Shift
This free app is available on the App Store and Google Play in the US and the UK.
You earn for doing short tasks, like taking photos of products, checking prices, and reviewing promotions.
Payments are made to you via PayPal and it usually takes only up to 48 hours after approval.
21) Declutter
This is another selling app where you can sell your phones or any tech devices for cash. You can also sell your old DVDs and CDs too.
You just scan the barcode of the product you want to sell and the Decluttr app will give you the price on it. Once you download the app, it transfers your phone camera into a barcode scanner.
If you don't have a barcode, you can enter the make, model number, and condition of the product.
Once your product reaches their warehouse, they will check the product and pay you the day after.
22) Poshmark
This is an app for selling fashion online – from clothes to shoes.
Once you take a photo of the product you want to sell, you can list the item and share it to get seen.
Poshmark will supply you with pre-paid labels and have it picked up from your home for free, making the delivery so much simpler.
The Poshmark app is free to download on Apple, Ipad and Android devices.
23) LetGo
Let Go is a selling app that is not restricted to just fashion. You can sell any secondhand items you don't need anymore.
Download the app, take a photo of your item and start selling.
Its totally free to use without any hidden charges, and you are free to even sell your car!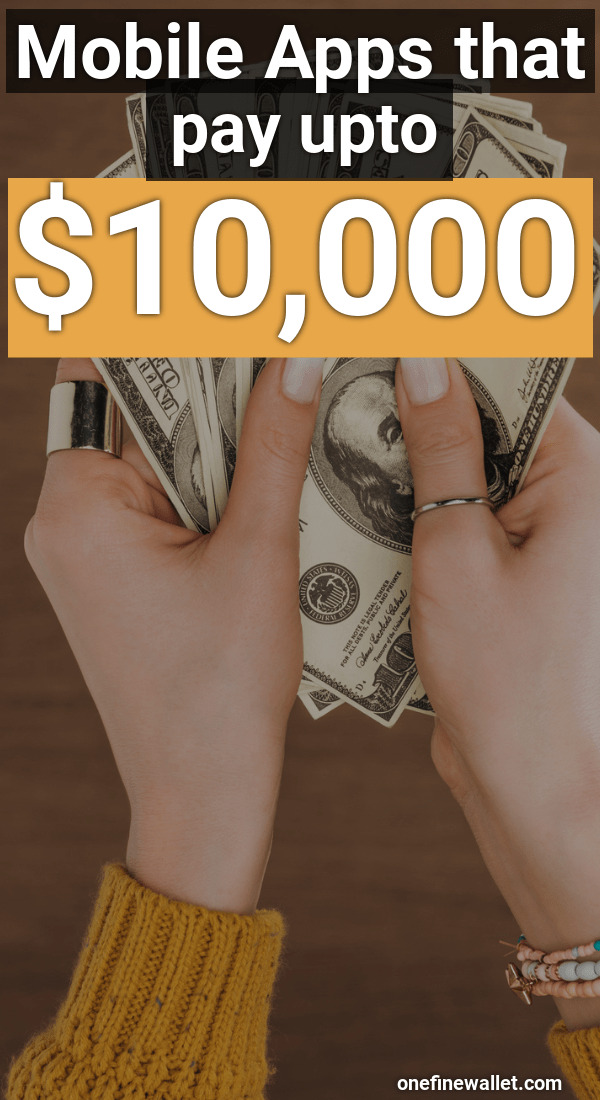 Apps that Pay You Money