You may be all excited about starting a work from home career – blogging!
All those expert bloggers posting their annual income reports can be extremely motivating.
You feel like you can nail this as well. You know you are passionate about writing your way to success. I hear you, and I totally agree that blogging to make money is not impossible. I started making money on this blog in just a few weeks of starting, by joining a couple of high-paying affiliate programs that accept new bloggers in any niche.
*This post may contain affiliate links.
NOW…
If you are wanting to learn the basics of the what and the why's of starting a blog, read on!
BUT…
If you are ready to get started and need help with walking you through the initial setup, scroll straight down and hit the yellow button that says "free set up with Siteground" to get started.
As a new blogger, you are wondering where to start? How to get a website up and running? What does it take to understand the tech side of blogging? And a million other questions.

Shall we break it down real quick?
The 2 things you need to get a blog website SET-UP is,
1. WEB SERVER– Website hosting
2. CONTENT MANAGEMENT SYSTEM– WordPress (the most popular one)
Now don't worry too much about the tech terminologies I have used above.
What it really means is you need a server to keep your content safe and secure and a storage space to store all your blog content. That's what hosting and WordPress do for you.
Was that easy?
You have two options to choose from to start a blog.
1. Free – Blogger or WordPress.COM
2. Paid – WordPress.ORG (self- hosted) – this is what we need to make money from your site!
Now WORDPRESS themselves offers both the free and paid option. You need to choose the paid option which is called SELF-HOSTING.
Now, why should you choose to pay?
I've got 4 reasons to explain this,
You are

100% in control of your site

– content that goes on it and you take full credit
You

don't need to follow rules

that are set out by "WordPress" if you go with the free version
You

don't need to share revenue

you earn from your site
Let's say I go with the FREE version. My website URL would then be – www.onefinewallet.wordpress.com  But since I'm self-hosted, I have a clean looking domain name www.onefinewallet.com (without the wordpress.com at the end of my domain name). This way my site looks more professional and readers will take my content more seriously.
Almost every day I read this question on facebook groups I'm apart of- "Which is the best hosting service for my blog" And it is always a resounding chorus by everyone in the comments section screaming SITEGROUND! 
Here's why,
1. Siteground gives my site incredible speed. So when someone lands on my site they don't have to stare at a blank page that is still loading.
2. They provide FREE site security- an SSL certificate that comes free with them.
3. Customer service is A class! They have an online chat support where a real tech expert will sort any issue you have not just with hosting! I have had them walk me through navigation WordPress WordPress dashboard, and even helped me out when I had trouble with the ads on my site! Best part – you only need to wait less than 5 seconds for someone to clear your query.
4. I've never had a downtime with my site – One less thing to worry about as a new blogger 🙂
5. They provide website backups too!
7 STEPS TO START A BLOG
Hosting– Siteground costs less than $4/month using this link!
Choose a blogging platform– WordPress is the biggest one around and it comes free to install with Siteground.
Domain name– Your website name. Mine is ONE FINE WALLET. So my URL is www.

onefinewallet

.com. Choose something that is easy to remember and spell. You can also use your name in the domain as well!
Domain Privacy (optional) But definitely worth buying.
SSL – website security comes free with Siteground
Themes– To customize your site and give it the look you want. The theme for my site is with Divi from the Elegant themes, super easy to create for someone with no web designing or coding experience.
Plugins– I like to think of them as Apps on my smartphone. Most of the essential ones come FREE when you install WordPress.
Domain name and domain privacy are around $10 each but are worth getting it to keep your site safe. You can also opt to pay for domain privacy later on as well.
Siteground will help set you up from steps 1-4. Its a breeze and takes under 10 minutes with their assistance. You can click the link below and head straight to their online chat service to get started.
SPECIAL BONUS If you already have a hosting provider that you are not satisfied with, and want to transfer to Siteground. For a limited time, they are offering FREE website transfers to Siteground done by their tech staff if you migrate to their Growbig plan or higher! How cool are they?! You can avail the offer below and head to their online chat support to complete the transfer.
Click below to pin for later:)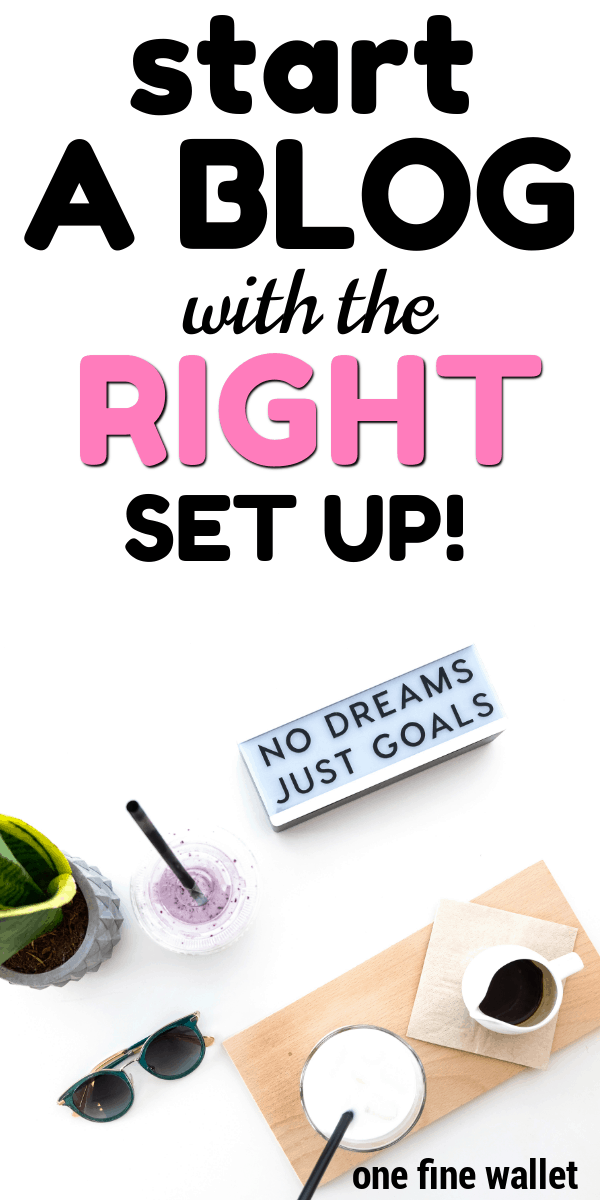 Need Extra Cash into your PayPal account?
Join 

Survey Junkie

and earn up to

$50 a survey.

 
Use Swagbucks to surf the web, and earn PayPal cash. It's free to 

join Swagbucks,

 and once you confirm your email you get instant access.
--------------------------------------------------------