If you're looking for a nice little cash bonus each month, there are lots of apps that pay you real money for completing tasks. Here's a comprehensive overview of some of the best apps for cash!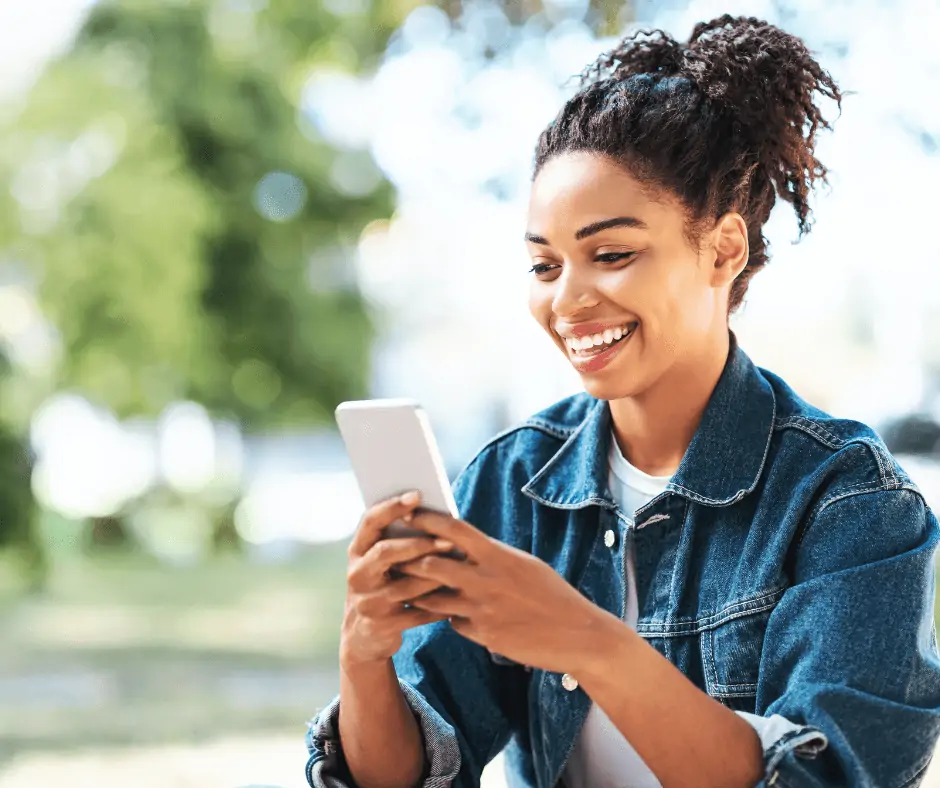 32 Legit Money Making Apps That Pay You Real Money
These apps for cash can pay you for anything from playing games, snapping shopping receipts or simply completing online surveys. This article will walk you through an overview of which apps make you real money for your time.
Apps that pay you real money to play games
Kashkick
Kashkick is a rewards platform that can pay you real money for completing tasks – real cash straight to your PayPal account!
You can get rewarded for playing games, participating in polls, watching videos, or sending referrals to your friends.
If you complete a survey, you can be compensated in actual PayPal cash. The best part is that KashKick pays you in actual dollars instead of reward points.
You can sign up for free with KashKick here to start earning.
Mistplay
Mistplay is the digital test market for mobile games. This platform lets you play test games and get paid for it. Each time you play a game, you have the option to get rewarded with gift cards.
Developers are paying for your opinion on their games and what could be improved about it.
Sign up with Mistplay and get playing today to start earning money for your mobile gaming.
Blackout Bingo
Blackout Bingo is a game of, well, bingo that can earn you real world money if you play your cards right.
The game allows you to place actual bets and earn money against other players.
You pay an entry fee to get into the game and if you win, you get a cashout bonus to your PayPal account.
Please note: Cash tournaments are not enabled in the following states: AZ, AR, CT, DE, IL, IN, LA, ME, MT, SC, SD, and TN.
Solitaire Cube
Solitaire Cube is another app where you can win money by competing with other players in a game of solitaire.
You pay an entry fee for the games based on the stakes at play, and if you win, you earn cash.
These apps that pay you real money are great if you're good at games.
Cashyy
Cashyy is an app that rewards you for downloading and playing new games.
This loyalty gaming platform is fairly new on the market, but it's a good one. Simply download new and popular mobile games, play them, and offer your opinion.
The Cashyy app, available only on the Android Store, is a great way to make money for playing games.
Cash'em All
Cash'em All gives you the opportunity to make money playing games. Download and install mobile games on your phone, play them, and offer your opinion.
It's as simple as that. You can earn money, rewards, and gift cards just for playing games. Save up your coins and exchange them for real rewards like money or gift cards.
App Station
App Station rewards android users for playing games using the app. To join, simply download the app and start downloading available games on the platform.
You can earn up to $0.05 a minute just for playing games, depending on what you're playing. It may not seem like much, but it's a great way to make a little extra pocket change from home if you enjoy playing games.
Apps that give you free money
Swagbucks
Swagbucks lets you earn rewards for watching videos, completing surveys, or daily polls. They might ask you to complete a survey on a specific topic and reward you with points that you can redeem into cash.
You can even get paid to search the web, play games, or install Swagbucks' browser extension. As far as apps that pay you real money go, Swagbucks is one of the best easy money apps in the market. Join Swagbucks here to get a $5 welcome bonus.
Survey Junkie
Getting paid simply to share your opinion is great, and Survey Junkie has been providing countless surveys for consumption since 2013.
Survey Junkie by far is one of the best paid survey sites that has over 20 million people making money from home.
You are required to reach a minimum of $5 before you can cash out. But with the ability to earn up to $3 on most surveys you can withdraw money fast.
Inbox Dollars
With Inbox Dollars, you can get paid to complete surveys, watch videos, and take quizzes. You can even play games and offer your opinions on them if you want to.
With sweepstakes, a signup bonus, and the opportunity to convert your earnings into several forms of payment, Inbox Dollars is great among the apps that pay you real money.
Prize Rebel
Prize Rebel is a free survey company that started in 2007 in California. They offer the opportunity to take surveys in exchange for rewards.
They have paid out over $20 million to users over the years, making them a pretty reputable company in the market of free surveys.
Companies developing new products and media are interested in the opinions of people like you, and Prize Rebel is a way to get paid for making your voice heard.
Opinion Outpost
Opinion Outpost pays people for taking surveys and being part of focus groups.
When companies are creating new products or digital media, they outsource their ideas to companies like Opinion Outpost, who, in turn, present it to you.
Your opinions are valuable to these companies, and at Opinion Outpost, you can earn cash rewards for participating in surveys.
Nielsen Computer and Mobile Panel
Nielsen Computer and Mobile Panel pays its users to report how they use the internet. This information includes your connection speed, choice of browser, and the amount of time you spend online.
This data is then sold to companies to assist them in improving products and services.
It involves almost zero effort, but the cashback may be as little as $50 a year. With that being said, $50 is more than nothing.
Mobile Xpression
With MobileXpression, you can earn $5 to $10 gift cards on a regular basis just for keeping the app active in the background. You can also get paid up to $.50 per survey.
The MobileXpression team provides market research data to help companies with their marketing strategies.
Your data helps to that end and is reflected with gift card payouts. Passive income is great for apps that pay you real money.
MyPoints
MyPoints is a rewards platform that has been around since 1996 and has been putting cash in the hands of ordinary people.
You can get rewards for completing surveys, taking quizzes, playing games, or watching videos.
Your earnings are convertible to cash and redeemable in gift cards, coupons, or cash.
Apps that pay you to shop
Fetch Rewards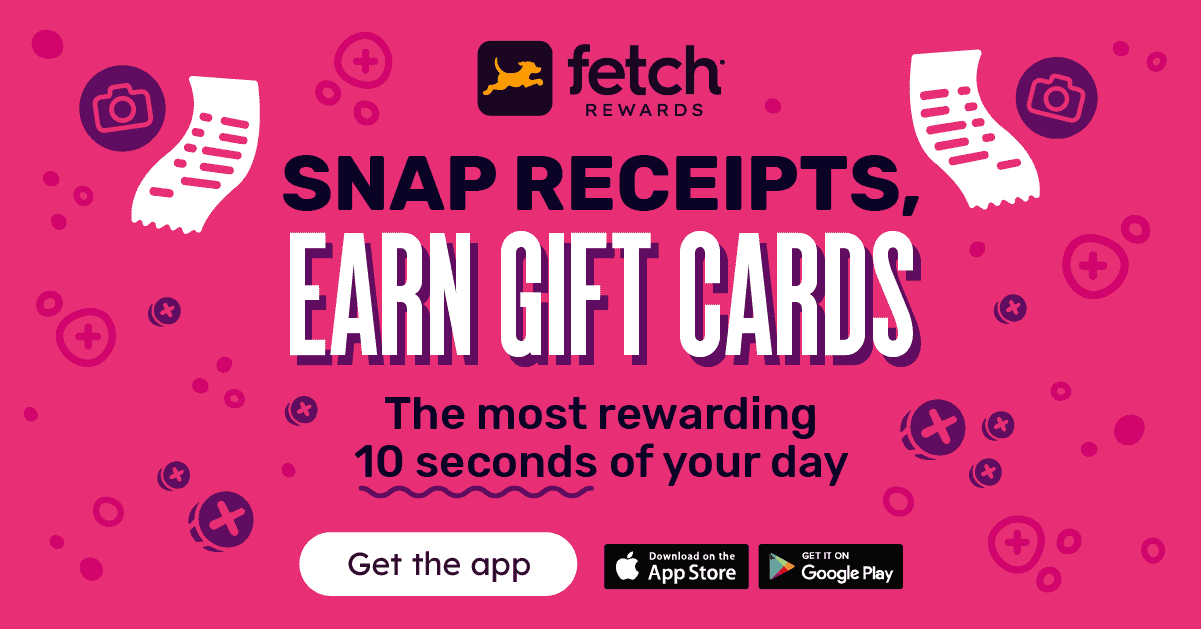 Fetch Rewards offers you gift cards simply for sharing your purchases with the app. It works at most major stores, and all you need to do is buy specific products and snap your grocery receipts to send to Fetch.
Once you do, you'll earn gift cards for popular retailers. Fetch Rewards is one of the best apps that pay you to shop and upload receipts.
Coin Out
Coin Out is an app that rewards you real cash for your receipts – for almost any product you purchase.
Users from the U.S, that are 18 years and over can use this app to redeem randomized cash rewards. Users need to upload receipts that are not older than 2 weeks old – from original date of purchase.
There is no cash out minimums and you can withdraw money to your bank account, PayPal or redeem them for gift cards.
Apps that give you cash back
Rakuten
Rakuten offers you cashback options when you shop. Since 1997, Rakuten has been rewarding its members with a savings program, with members earing over $1 billion in Cash Back.
All you need to do is start a shopping trip by clicking their links and shopping online. You'll earn Cash Back rewards for what you spend based on the affiliate marketing.
Ibotta
Ibotta is a cashback app that participates with retailers to earn you cashback when you use the platform to shop.
In short, the companies pay Ibotta to be featured on their site, and when you use Ibotta to shop, you get a cashback bonus for your loyalty.
If you enjoy shopping online, Ibotta might be the right platform for you. Cashback programs like Ibotta are just some of many apps that pay you real money.
Read our full review of the Ibotta app here.
Honey App
The Honey app is an online coupon browser extension.
Whenever you shop online, you'll see a popup from Honey letting you view any valid coupons or promo codes available on the product you're shopping for, saving you lots of money on shopping.
By using the app, not only do you get discounts on your shopping, but you also gain points called Honey Gold, which are redeemable for PayPal cash or gift cards.
Apps that pay you to deliver
DoorDash
DoorDash is a meal delivery service where you can earn money for delivering food for people.
Sign up for the app, and you'll get alerted when people near you are looking for food. Pick up and drop off the food, and you'll get paid through the DoorDash app.
Customers can even leave you a tip as well.
While the rates on this are mitigated by availability and gas prices, DoorDash is still a good side hustle if you're looking to earn a little bit of extra cash every now and again from apps that pay you real money.
Instacart
Instacart is a grocery delivery service that can bring essential groceries right to your door. If you sign up for the app, you can pick up people's grocery orders through Instacart's app and deliver it straight to the customer's door.
As with other delivery services, you can get tips for your work and be rewarded for your loyalty to Instacart's program with incentives.
Shipt
Founded in 2014, Shipt is a delivery service where you can do grocery shopping for other people. You can earn decent hourly pay (up to $22) and there are some decent perks for working with Shipt.
When you complete an order, Shipt pays you for your work. The best part is that you don't even have to be on call for Shipt. You can take on orders at your convenience with flexible hours.
If you're looking for a good side hustle, even a full-time job, Shipt might be the right choice for you.
Legit apps to make money fast
Field Agent
Field Agent is a data collection app that is used to gather data for partnered companies.
To do this, all you need to do is take photos of products and prices in certain stores and share this information with companies.
Some jobs might ask you to compare prices, while others will ask you to complete surveys about your personal experience. As far as apps for cash go, field agent is pretty simple work.
GigWalk
This is an app you can use to make a little extra money by performing small jobs, allowing companies to see and track progress in real time.
When you tap on a Gig, you can reserve it. Your job will be to go to an outlet or restaurant and rate your service, reporting it to your employer.
Joinsurf
Share your browsing history with Joinsurf, and you can be compensated for helping companies provide more relevant information to consumers and improve the products and services that they produce.
Simply download the Surf app and add the extension to chrome, and you can get rewarded for simply browsing the web. Collect points for relevant data and manage the data you share. The surf points can give you rewards that are as good as cash.
Neighbor
Neighbor.com allows you to rent out your storage space in your neighbourhood for monthly income.
If you've got space in your garage that you're not using, then you can rent it out to neighbor and earn profits whenever someone wants to store stuff in your garage.
For people who have unused space that they have nothing better to do with, Neighbor.com is a great way to make money for doing absolutely nothing.
Rent your car
GetAround and Turo are two car-sharing services that offer people a cost-effective alternative to owning a car. You can 'share' your car and get paid for it with GetAround or Turo.
If you have a GetAround car you want to share, renters will be able to unlock and use your car through electronic locks on the app.
HealthyWage
HealthyWage is an app that pays you to lose weight.
If you find it difficult to stay motivated on your weight-loss journey, then HealthyWage might be the right option for you.
Weight loss can be a difficult part of life, but with HealthyWage, you can get different financial incentives to lose weight.
The main goal of the app is to provide creative ways to lose weight and encourage people to motivate themselves.
Keep in mind that if you don't meet your monthly goal, then the money you spent for your monthly payment will go towards other monthly winners. This is unique among all apps that pay you real money.
Offer Up
If you have a creative product to sell, OfferUp might be the right platform for you. With an emphasis on in person interactions so you can sell items to people nearby and actually get handed cash.
Post pictures of your product online and when you have a buyer, you can meet up or get paid through the app. For sellers, Offer Up is great for apps that pay you real money.
Poshmark
If you've got clothes that you want to sell, Poshmark is the social marketplace for you. With millions of buyers, Poshmark ensures that if you want to sell clothes, you'll have a good outlet.
Whether it's new or secondhand, you can sell clothes on Poshmark and get paid through the app.
Mercari
Mercari is an online marketplace platform that lets you buy and sell almost anything, so long as it can be shipped. If you've got something worth selling, hop on Mercari and sign up. You never know who might be interested in buying your stuff.
If you've got an idea for a unique or creative product to sell, getting started on Mercari is a great idea to earn some extra cash.
Decluttr
Decluttr is an online platform that lets you buy and sell used tech products.
Whether you have a headset that you don't want anymore or an old collection of DVDs, Declutter might be the app for you to help you get rid of your tech and make some money.
From MacBooks to smartphones, Decluttr can help you stay tidy and also help you get rid of tech products that you're not using.
The best part is that Decluttr does a lot of the valuation and interaction with buyers for you, so you don't have to worry about haggling with customers for your stuff.
Read Next: How can I make $100 a day?