*This post contains affiliate links. Please read full disclosure here.
Today's post is all about easy money. I bet you like the sound of that! I am going to show you how to make extra money online, in your spare time. You can do this during your lunch break, during kid's naptime or when you have a few minutes to spend over the weekend. 
If you like the sound of this, let's dive in.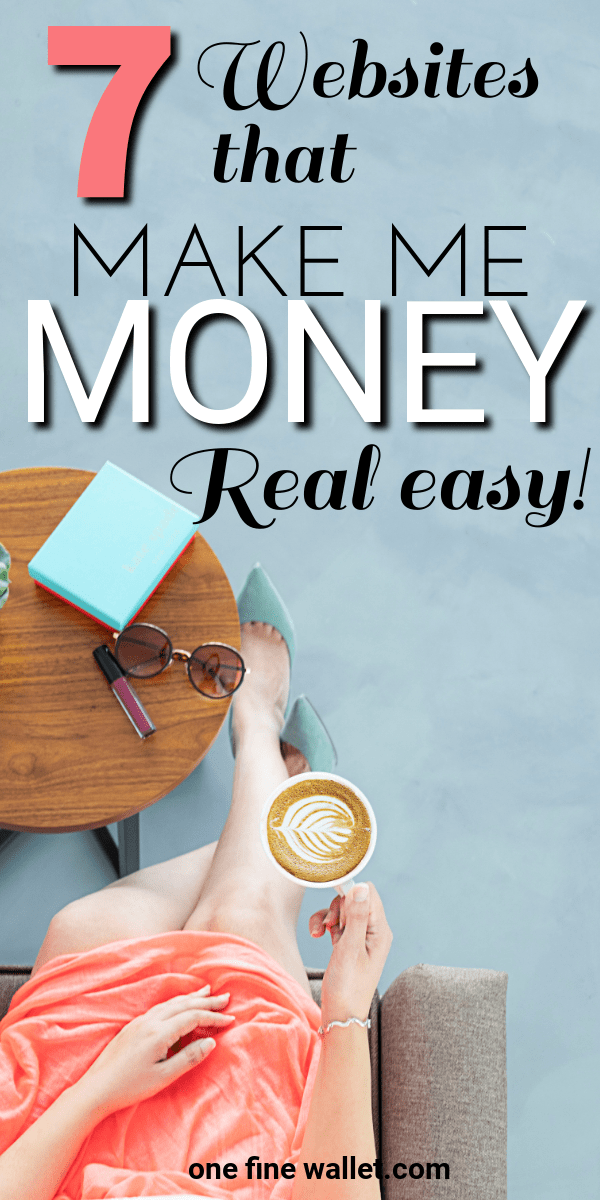 Money making ideas that can earn you up to $600 a month at home, and all you need is just your phone! Sites that offer to pay you for your opinion. Once you sign up with them, you can start right away.
When you search online for money making gigs, there are a million websites floating on the internet. Most of them want your credit card details, some a total waste of time and others just scream "spam"! I've filtered it down to the very well known and reputed sites that offer to pay you cash or rewards for completing simple tasks that don't require you to leave your home.
I hear people can earn up to $600 a month and even more depending on how much time you can contribute.
What are these websites I'm talking about? 
These are the most well-known survey sites that offer to pay you for giving your opinion. They are safe to use and don't require you to invest anything.
How does this work?
Once you sign up, these websites send surveys to your inbox when there is one available. Complete them and get rewarded. These are fairly short surveys that usually take up to 10 minutes to complete. Its good to sign up to all of the sites listed below as most of them gives you a bonus for just signing up. And you get more surveys to complete. Which means more $$ (you can unsubscribe at any time so no need to worry about joining too many!)
Posts you might also like:
Now you must be wondering, why would these sites pay you?
You are helping these companies in their research. When you take these surveys, you are are representing consumers. So when you answer their questionnaire you are helping them develop products and services that will help their buyers. It's a win-win situation here. I have shortlisted few of the best and less time-consuming ones.
Let's dive right in!