*This post may contain affiliate links. Please read the full disclosure here. 
Online tutors are in-demand because of it being a flexible option for students to learn from anywhere and at any time.
It is a flexible option for tutors as well for not having to leave your home being a HUGE advantage. If you are a native English speaker looking for a career change or a remote work opportunity, then working as an Online English teacher might be a good option to explore.
*This post may contain affiliate links. Please read full disclosure here.
I have 5 companies that you can apply to. All these companies require you to teach English to Chinese elementary and primary school students. You are free to choose your hours, and get paid up to $26 USD an hour for teaching.
Some also offer to pay you a $300 bonus as a new teacher.
Ready to dive in and see which one of these companies work best for you?
This company helps teach English to over 300,000 students in China. It is rated the number 1 company for Remote Jobs by Forbes ( by FlexJobs). They have over 60,000+ teachers that are currently teaching and you can be one of them.
They provide you with the lesson plans and do all the communication for you. All you are required to do is teach and create a fun learning experience for the kids.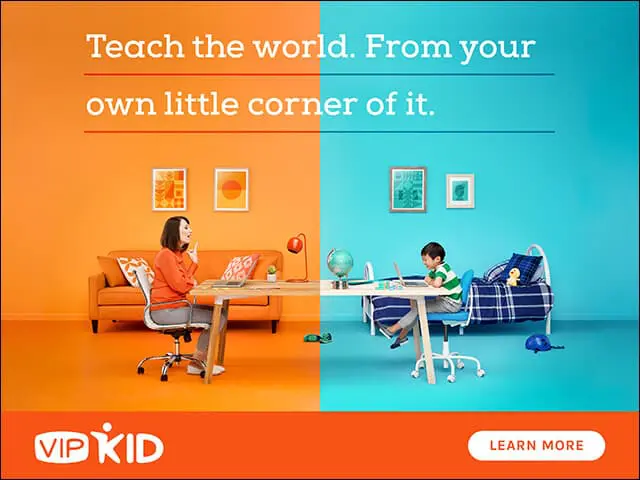 Requirements:
Teaching experience of any kind

(1 year)

A Bachelor's degree or higher
Eligibility to work in the U.S. or Canada
A computer and a headset
A high-speed Internet connection
Salary:
$14-$22/hour, and you have the flexibility to pick your own hours to teach.
VIPkid has achieved a #1 on Forbes magazines for "Best work from home companies" list. Check them out here>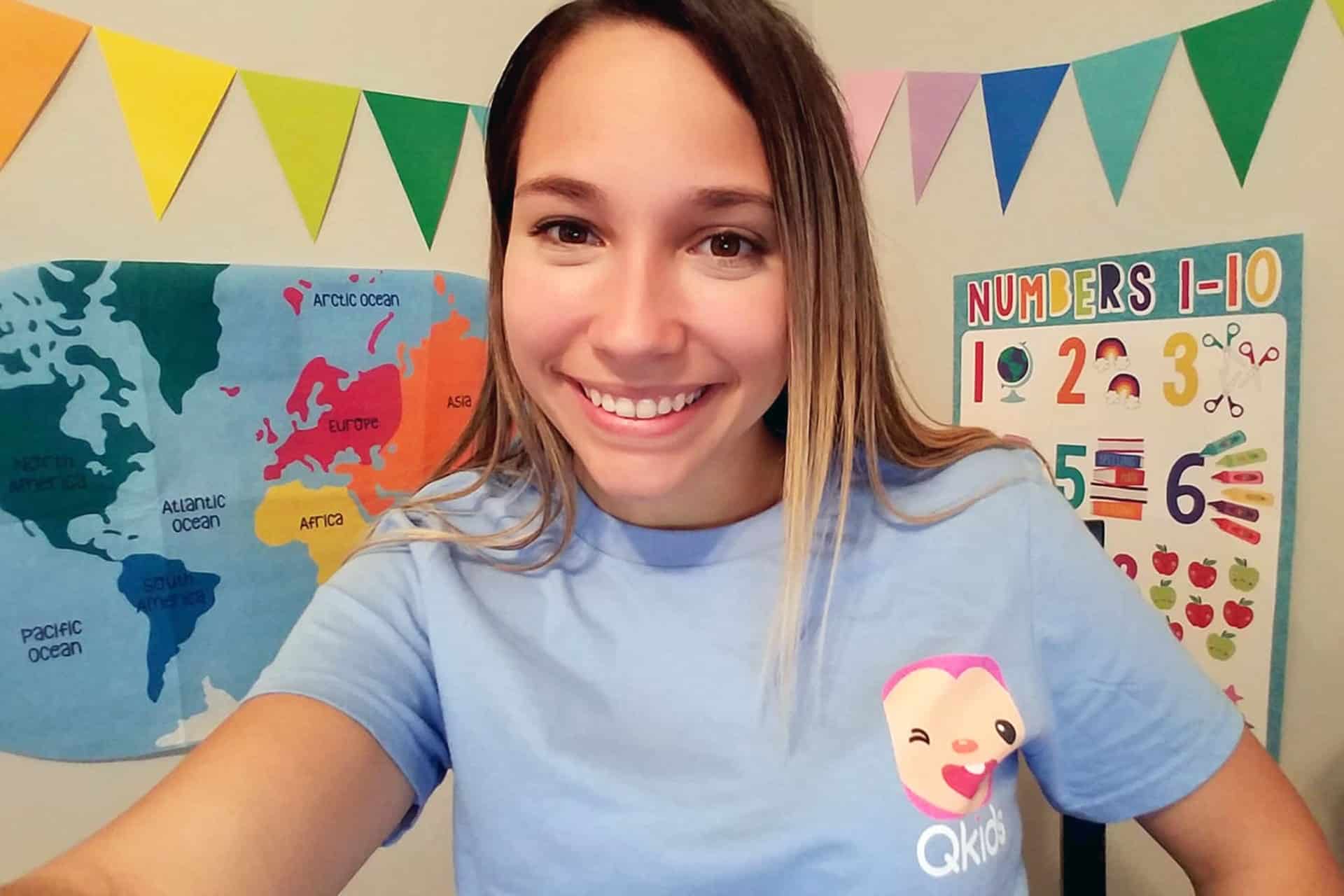 At Qkids you will be connected with 100,000+ young Chinese children 5-12 years of age to help them learn English.
Qkids was founded in 2015 to help Chinese Elementary and primary students to connect with teachers online to learn English in their own homes in a fun way.
Requirements:
Eligibility to work in the USA/Canada
A bachelor's degree or higher
Stable internet connection
Salary:
$16-$20 USD an hour. Each class lasts 30 minutes.
EF is a US-based online tutoring company hiring those living in the US and the UK. They are one of the oldest and most reputable online teaching platforms with over 50 years in the business.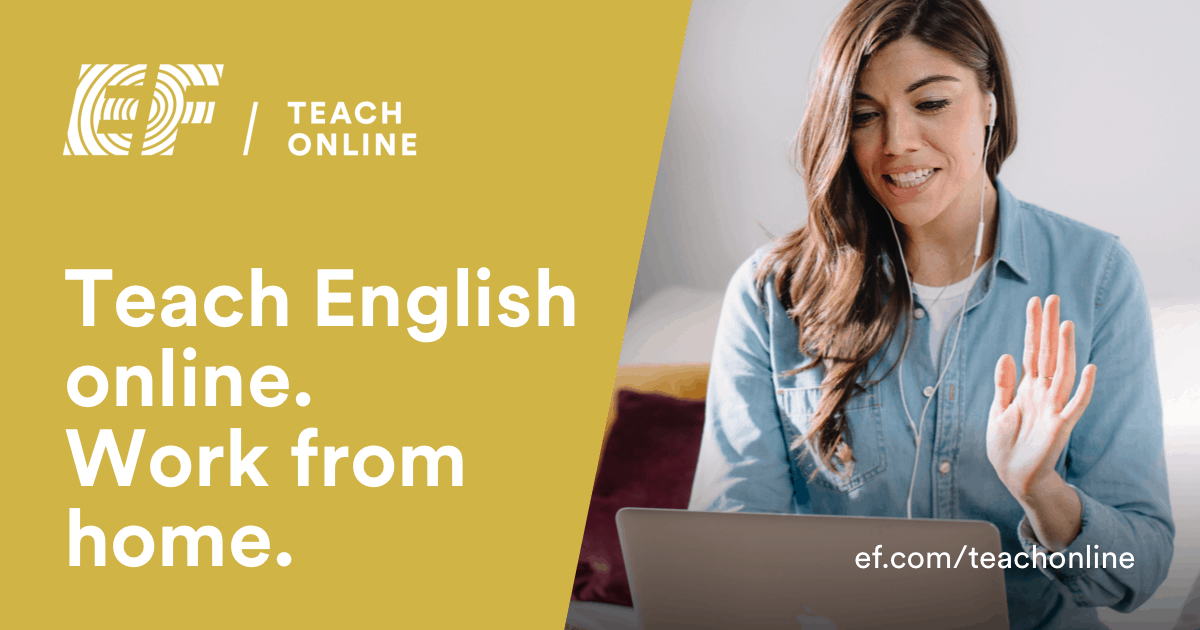 Requirements:
– Hold a bachelor's degree from a US or UK University
– Currently reside in the US or UK
– Previous teaching experience or equivalent like, education assistant, coaching, tutoring, mentoring, or homeschooling
– A computer with a high-speed internet & webcam/microphone
Salary:
Earn up to $20 an hour choosing your own flexible schedule to work.
With Magic Ears, you get to teach 4-12-year-old children in China. each class lasts around 25 minutes and you can prepare for each class with materials you are provided by Magic ears.
You students will vary for each class. You give your times of availability and so do the kids. They get booked with the available teacher for the time they have chosen – easy.
Requirements:
Native English speakers from USA/Canada
Bachelors degree is an advantage, although not a requirement
Salary:
$18 -$26 USD for an hour class.
Working with Say ABC you can set your own hours. You are provided teaching tools, so you can prepare for the lessons before you start the class.
Requirements:
Native level of English
Bachelor degree or above (or final year student)
Relevant teaching experience is preferred, although not compulsory.
Salary:
Earn up to USD $21 per 40-minute class. Pay range is usually $15-21.
With Gogokid, once you are accepted to teach, you will be on a six-month contract which will be reviewed before renewal.
Requirements:
You can apply from anywhere. They haven't specified any location preference.
Have a bachelor's degree
Stable internet connection
Salary:
$14-$25 per hour and you can get $300 as a bonus to new teachers – for a limited time.