Passive Income Ideas
We all wish we could make money while we sleep right?
Think about it, you can take an extra long holiday while your "passive income idea" makes you money behind the scenes – truly a dream come true.
So  what is a PASSIVE INCOME?
Let me explain this to you real quick.
You work on something like say an ebook and put it up for sale, and that product generates sales for you on a regular basis – day after day and month after month. This is a passive income stream.
You only wrote that ebook ONCE, but you are getting paid over and over again every time someone makes a purchase.
Sounds like a dream job isn't it? This is why you hear a lot of people say, "Make money while you sleep, with passive income".
There are many ways you can generate passive income to help you make money from home. And today I am going to show you how to create a passive income in 2019.
These are ideas that are profitable and still in-demand so you have a good chance of creating a sustainable income from home.
I have been making passive income from home with this blog since 2018. Most of my blog income is from affiliate marketing and advertising on this site – both a form of passive income and I am happy to share the details in this post.
*This post may contain affiliate links. Please read disclosure here.
PASSIVE INCOME IDEAS 2019
1. Make money on Pinterest
Pinterest is a great platform to generate a passive income with affiliate marketing.
You can make money on Pinterest even if you don't own a website or a blog.
There are many affiliate programs that accept you without a blog.
Once you apply and get accepted into these affiliate programs, you can create a few pin images for each of the products you would like to promote. And then you share it on Pinterest.
I use Picmonkey (free trial here) to create these pin images, so my pins stand out from the rest of the millions of pins shared on Pinterest. This is very important because if your pin images are poorly done no one is going to click your pin and read about your affiliate product.
Here's how the process works,
– A Pinterest user spots your pins
– Clicks on to read it.
– Clicks on the affiliate link to make a purchase
– BINGO! You make a commission!
I made over $122 in ONE month promoting just ONE product (a recipe ebook) using Affiliate marketing on Pinterest. Here is an in-depth tutorial on Pinterest Affiliate marketing.

2. Blogging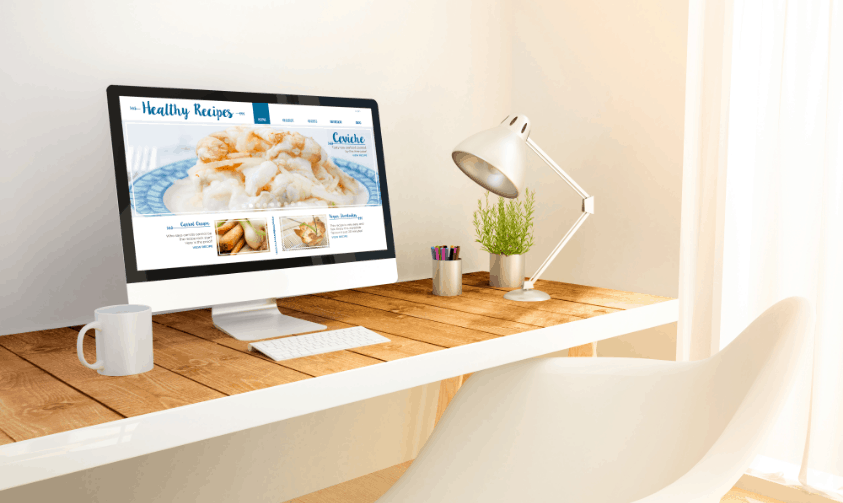 I know you see this at the top of every list of passive income ideas, and that's because it works – and I can testify.
There are so many bloggers that work on their blog either full-time or part-time and generate some money. However, it does take a little time to bring in a steady income each month. It all comes down to how much time you have to work on it.
I started this blog in early 2018 and earned a few hundred dollars in my first-month blogging and that was from affiliate marketing on Pinterest.
The flexibility with blogging is amazing, and I believe its the perfect stay at home mom job as it has given me the opportunity to have a flexible work at home lifestyle.
So how do you make money blogging?
You can earn money by placing ads, link to affiliate products or even sell your own product.
The amount of money you make depends on the number of visitors (traffic) to your site, and if the readers are interested in your content.
If you are ready to give blogging a try, I highly recommend Siteground to host your website. I have been with them since the start, and they have been so helpful – from setting up, doing regular backups, increased site speed and just keeping my site free from hackers – I can't recommend them enough. And the best part – they set me all up, so there wasnt the need for me to read tutorials and learn the technical side of things.
Read how I got set up with Siteground the easy way>>
3. Start your own YouTube channel
If you enjoy being in front of the camera its never too late to start a YouTube channel.
You make money on YouTube the same way as you would with a blog – from ads and affiliates.
See those little ads that show up while watching a video on YouTube?
Those are ads that will generate you money.
And in the description below the video, you can see some notes and links right?
If someone were to click those affiliate links below and make a purchase you earn a commission.
Here are some popular Youtube video ideas:
You can do recipes, hair and makeup tutorials, travel logs, parenting, and toddler videos or just generally even a family lifestyle channel and get the entire family involved.
And even create free classes to help others with knitting, crocheting and other helpful tutorials.
4. Sell an ebook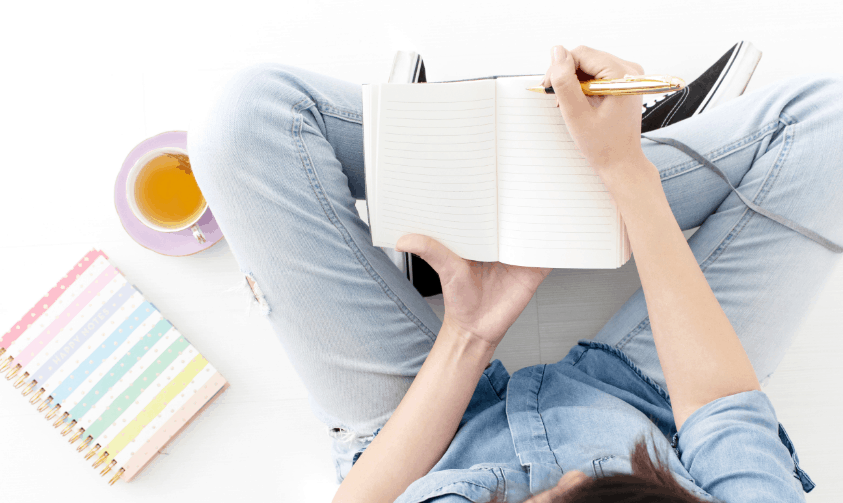 My friend Megan Johnson earns over $50,000 a year selling just one ebook. Yes, just one!
You write up its contents and edit your ebook and put it up for sale and that's your hard work done. Once your book is out there in the market, it starts to sell and makes you money. And since its a digital product, there is no need for you to deal with packing, postage or delivery.
Where to sell and promote?
You can create a simple website and create a post that links to your product.
I created my first ever ebook on how to earn your first $1000 blogging.
You can take a look at my sales page here for inspiration. I don't make $50,000/year with it (that would be nice:), but it does make me a few hundred each month (on top of my blog income). See how one blog can make so many things work!
It's really the best way forward for moms looking to work from home.
A blog is like your little digital store where you can promote other companies products, your own products or even services and assistance to others.
For my ebook, I use a platform called Sendowl to take care of all the transactions. Prices start at just $9 a month and all you need to do is upload the pdf file of your ebook to Sendowl, put your price down and enter your payment details. Every time someone makes a purchase you get the money straight into your account. Pinterest has been the best way to promote my ebook.
You can also try selling it on Facebook or other social media platforms. If you don't want to create your own website, you can also consider selling it on Kindle using Amazon.
5. Investment App for Beginners
Investment might seem like a term for those looking to invest big money.
Not necessarily.
You can begin with investing as little as 50 cents and build it up.
Like the sound of that?
Most of the time our expenses and income are so tight that we end up having no money left to save. If thats you, Acorns is the best savings app to help you invest your spare change.
So if you join Acorns and connect it to your bank account, next time you shop for a burger or a coffee and use your card, Acorns will round up the change to the closest dollar and automatically  invest it for you. I have included this investment App in this list of passive income ideas, because everytime you shop, you get money automatically invested for you – more money for you.
6. Drop-Shipping
If you are interested in selling products online this might suit you. Drop-shipping is where you sell products on your website and get someone else to do the delivery for you.
The advantage to dropshipping as opposed to owning your own e-commerce store is that you don't need to stock any inventory. Once a customer visits your website and places an order, your chosen dropship supplier will deliver the product for you.
The investment in dropshipping is minimal and you can set up your website for less than $100 a year.
7. Create an online course
Similar to creating and selling an ebook, you can also sell a course. This course can include video tutorials to make it more of a personal experience. This is also a digital product, so you get paid for work once done.
I have to be honest, it took me more than a couple of months to complete my ebook. There were sick kids in the house and, then the school holidays. So give yourself enough time to complete your project, and try not to keep deadlines as this might demotivate you. Just like Sendowl for selling ebooks, there is Teachable for selling online courses.
8. Sell photos
If creating an ebook or selling an online course is not for you, how about selling photos online?
Wondering how?
Stock photos.
Online business owners, magazines/editorials and bloggers all use stock photos for promotion. So if you love taking high-quality images you can sell either per image or as a photo bundle – say 20 photos for $15 (as an example).
You can either sell your photos on sites like istock and Shutterstock. Or you can create your own website and sell your photos on your site. The advantage in using your own website is, you can run random promotional offers – like a Christmas sale or a Black Friday sale as these sell like hot cakes.
You can also create an affiliate program for your website, so others can promote your site for you, while they earn a commission.
My friend Alicia Powell has her own stock photo website – you can check hers out here for inspiration!
9. Rent your house and things inside
Something that doesn't involve investment or any of your time. If you have a spare room at home -why not rent it out?
You can either rent it out on a contract basis for a few months or join hands with Airbnb and rent it to travelers looking for a few nights stay. Either way, you can easily make a few hundred a week in passive income doing this.
Want to rent things you don't use often?
Yes, there are many legit sites that offer to pay you for renting your stuff. Here are some worth looking into. Rent your car – Turo, Fat Lama, Get around Rent parking space – Just park, Your parking space,  Park on my driveway Rent clothes – Style lend
10. Sell homemade crafts
Here is a long list of 40 crafts ideas that you can make from home and earn extra cash.
But if you are looking to start an online business selling your crafts, then Etsy is the way to go.
It's an online marketplace that you list some of your goods and get paid when it sells. Etsy sells physical products that you make at home -like handmade goods. A few ideas for selling on Etsy are handmade scarves, jewellery, hair accessories, party supplies and so much more.
11. Cashback – Online shopping
Cashback apps are a good beginner's passive income stream. There is an increase in trend to shopping online either for convenience or to avail discounts.
And to get more out of online shopping, cashback apps work the best.
If this is the first time using cashback apps take a look at this little GIF that shows you how to save money when buying everyday products at Target using Ibotta a cashback app available to those in the US.
Ibotta is free to use and you can withdraw your earning once you reach a minimum of $20.
12. Paribus
This app is genius and because it is a part of Capital One you know they are a legitimate program you can trust.
How can Paribus make you money?
Pretty simple, you install the app on your Apple device. Once you do your online shopping, Paribus will track all your shopping confirmation emails and track if there is any price drop. And if there is a drop in price for one of the products you have purchased, you will get your refund into your bank account.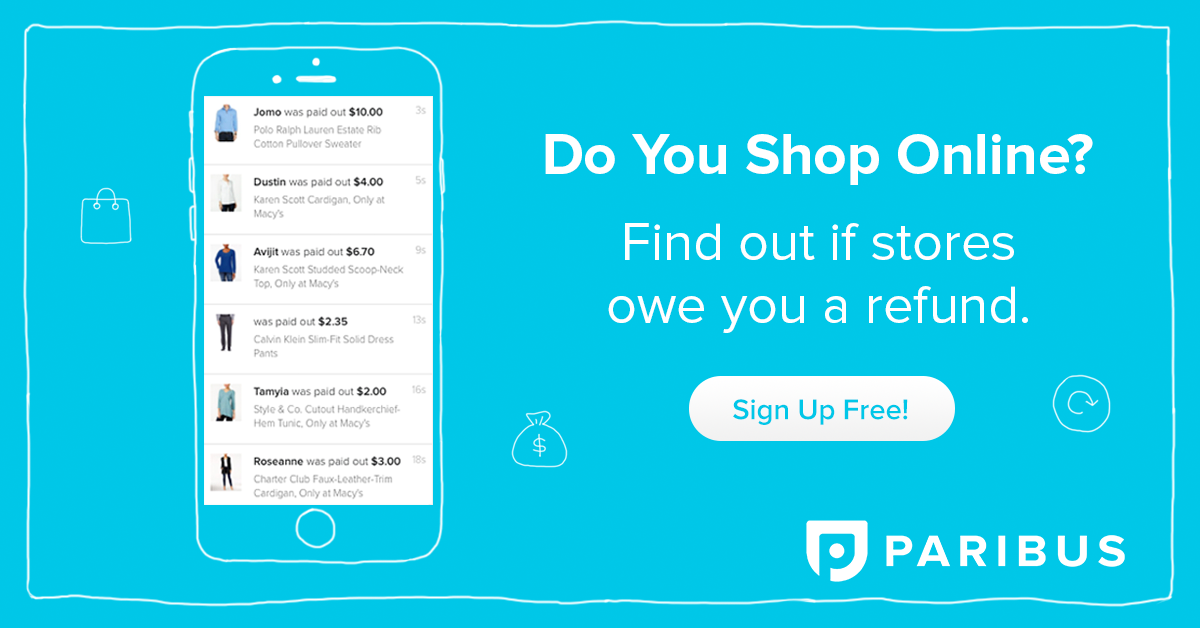 What an easy way of making money from your shopping, and there is no need for you to contact anyone for a refund. Paribus will take care of that for you. Paribus will access your emails to get your refunds, so if this is something you are not comfortable with, you can create a separate email account and use it for this purpose.
Paribus not only gives you a refund for your online shopping, but you also get compensation for late deliveries and help you rebook cheaper holiday hotel accommodations.
Read a full review on Paribus here>>
13. Neilson App -$50
Neilson Digital is another highly genuine company that lets you run their app on your phone to understand internet behaviour for their research purpose. You can get paid an easy $50 just for successfully running the app on your device.
That's your 10 legitimate ways of making money from home even when you are on a holiday.
That's the best part of building a career on passive income. You get paid over and over for work once done.
If you are looking for some quick ways of earning money, here are some creative ideas.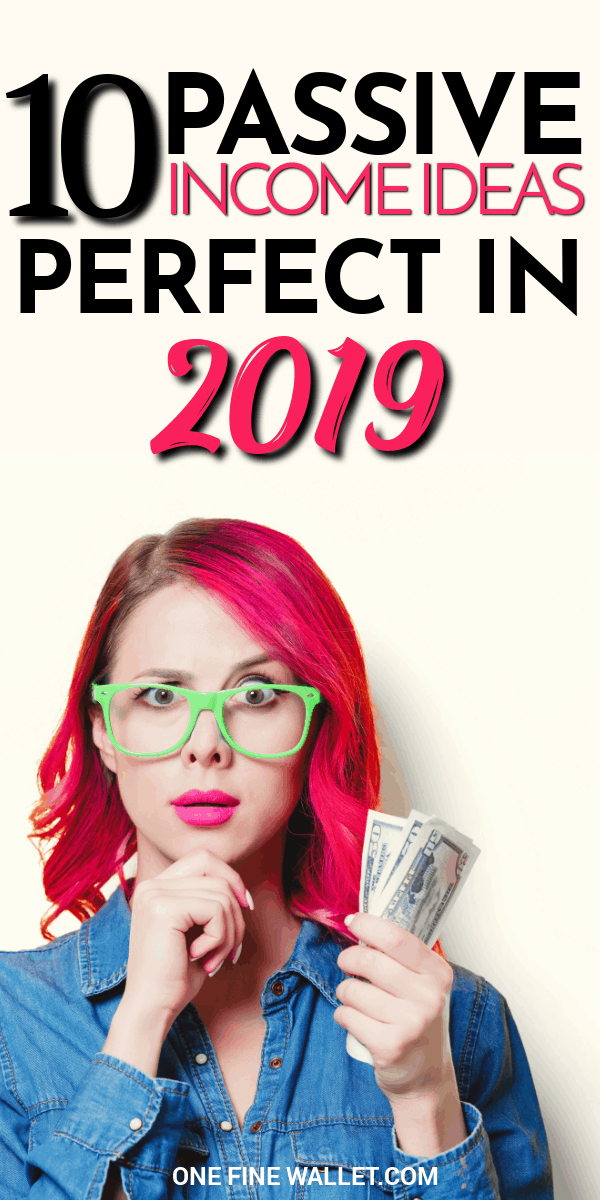 Passive Income Ideas 2019
**Bonus FREE BOOK**
Caitlin Pyle's book is out now and free for a limited time. She teaches you concepts on how she went from $2,000 to $200,000 a month freelancing from home in seven years - from a supermarket cashier to a millionaire at 30 years.
----------------