*This post may contain affiliate links. Please read the full disclosure here. 
Are you in search of focus groups for money?
If you like to get paid to share your opinion on food, pets, gadgets, clothes or consumer goods – you can certainly consider joining paid focus groups.
One easy side gig to earn money on the side is through paid market research.
What are Online Focus Groups?
Focus groups are discussions conducted on a particular topic to gather feedback and opinion on subjects that matter.
Paid focus groups can be conducted in a variety of different ways like:
Telephone interviews
Online surveys
On-site in group discussions
Their aim is to gauge consumer interests and receive feedback to help businesses create better products.
As a research participant you, will be able to voice your opinion on a product/service from a consumers point of view. Research participants can be parents, professionals or even students in some cases.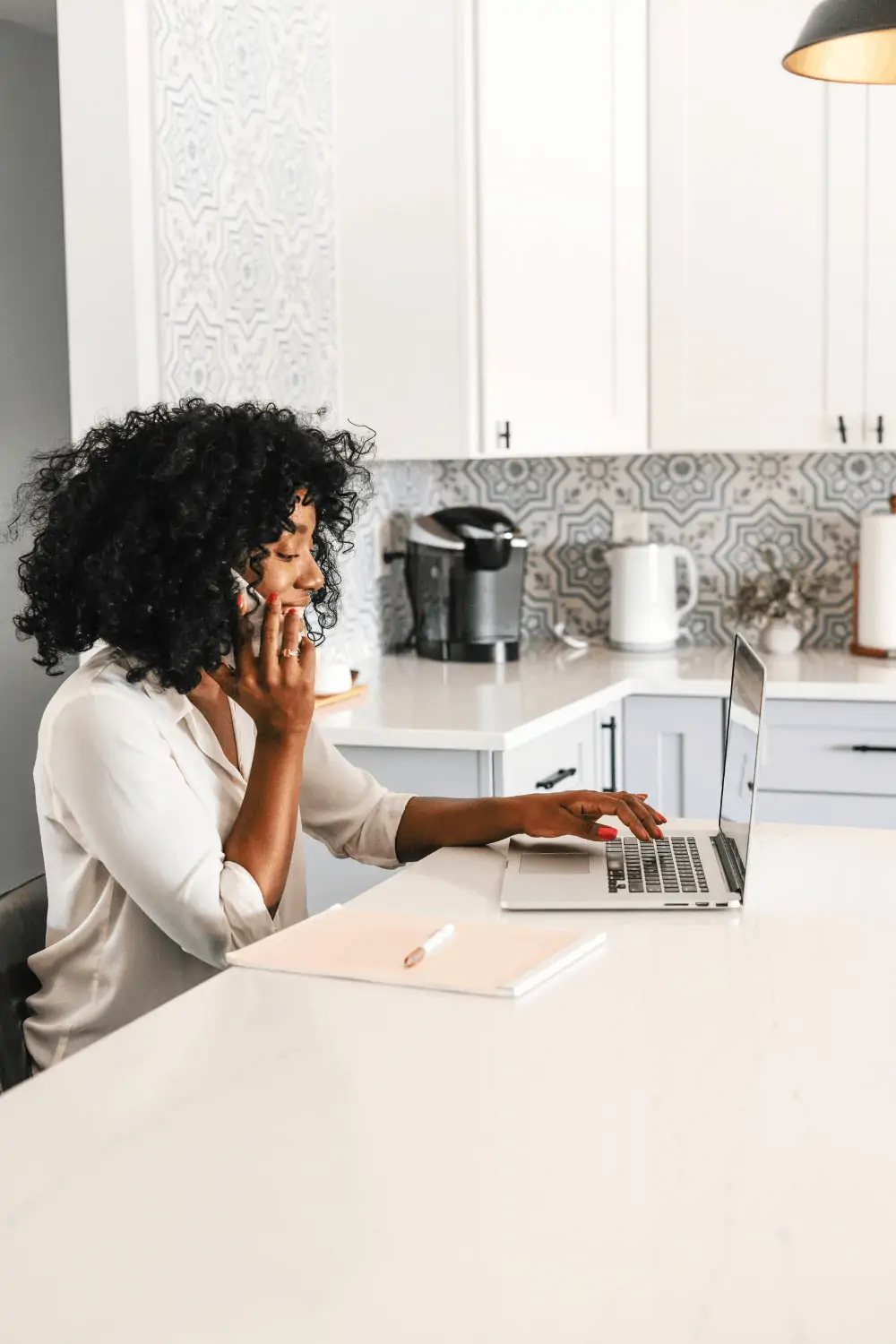 Instead of searching for market research facilities near you, check out these paid online focus groups to earn between $100-$700 as an hourly incentive from your home.
Are you ready to take on paid market research studies?
15 Online Focus Groups that Pay
In this article, we're going to share 15 online research jobs that pay well. You'll learn what these jobs entail, how to apply and pay potential as a market research participant.
1. Respondent
Respondent is a market research company that will pay you for your opinion.
By taking part in their online research panel, you get paid to share your thought on a topic.
It's like a higher-paying survey job but, with more demands.
A typical survey you'd take online also pays you for your opinion. Your survey may take 2-10 minutes to complete, paying you up to a few dollars for your time, then you can move onto the next.
Survey-taking is a side hustle a ton of people love because of the flexibility and the ability to work when they want.
Don't miss these 8 Surveys for Money that pay up to $100 via PayPal.
An online panel is a bit different.
You will spend more time, usually in a different setting (still online) and make substantially more.
What is an example of a focus group?
The panel I participated in with Respondent went like this:
It took about 35 minutes and included a phone call with the conductor.
They asked me questions about my background and history, then surveyed my opinion about the panel topic.
The estimated time was about 45 minutes so we finished a little early and while they said I'd receive payment (a $100 Amazon gift card) within 7 to 10 days, I actually got paid later that day!
Here are the settings you'll likely experience with Respondent:
Web interview:

You will login to your computer and use your webcam to speak to the computer screen where you'll answer questions with someone surveying you.

Phone interview:

On the phone, you will answer questions with a conductor

Group panel:

In an online setting, in a group of people, you will share your opinion

Online independently: With no conductor, you'll login and answer panel questions
Do you get paid for focus groups?
You can earn $20 to $400+ with online focus groups.
I've participated in three over the years and earned $100, $125, and $400, paid either via gift card, Amazon, or PayPal. Sign up for free with Respondent to get started.
According to their website, Respondent pays between $100-$700 as an hourly incentive.
2. User Interviews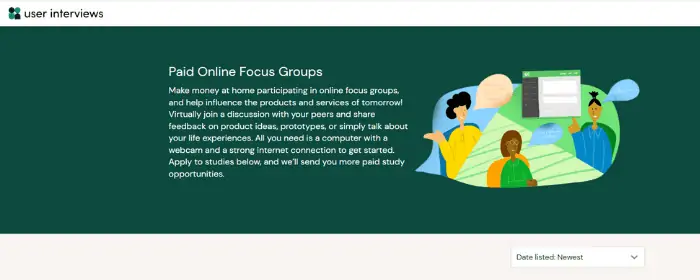 User Interviews is another market research company that conducts online panels. They are very similar to Respondent.
With both, you can create your free participant account by registering on their website.
Then, scroll through the online panel opportunities, applying to the ones that are a fit for you.
You will find online panel studies on a variety of topics, from online banking, to panels for computer programmers, accountants, college students, people living in condos, etc.
When you find a panel you're interested in, apply and you'll be taken through a short screener survey where you will answer a handful of questions to determine if you're a good fit for the panel.
If you are, you'll be contacted, asked to set an appointment time for the online panel study then, participate and get paid.
User Interviews online panel studies pays between $50-$100 per study.
When you view the online panel opportunities, you will see the pay rate displayed so you can use that information to determine if it's worth it to you, or not.
3. Survey Junkie

A popular legit online platform that allows you to take part in paid online surveys.
They accept participants that are 16 years and older, living in the US, Canada and Australia, and is 100% free.
Participants can earns $1 to $3 for each survey that is usually around 10-15 minutes. A neat way to make some extra money on your phone. They have over 6 million members making money from home with Survey Junkie.
Apart from online surveys, you can also take part in their paid focus groups that can pay up to $150 per study.
4. Pinecone Research
Pinecone Research is an exclusive online research platform that accepts participants by invite only. They do not have a sign up page on their website, but you can join using this invite link here.
---
Make extra money by browsing the web, watching videos, playing online games and testing new products - clothing, food, cosmetics and more! Its free to join. Sign up for your chance to
get a $5 Swagbucks bonus.
---
They pay by points for online surveys and you can earn even more for product testing.
Pinecone Research is an elite market research company, and might be hard to get accepted into. Check to see if you are eligible to join Pinecone Research here.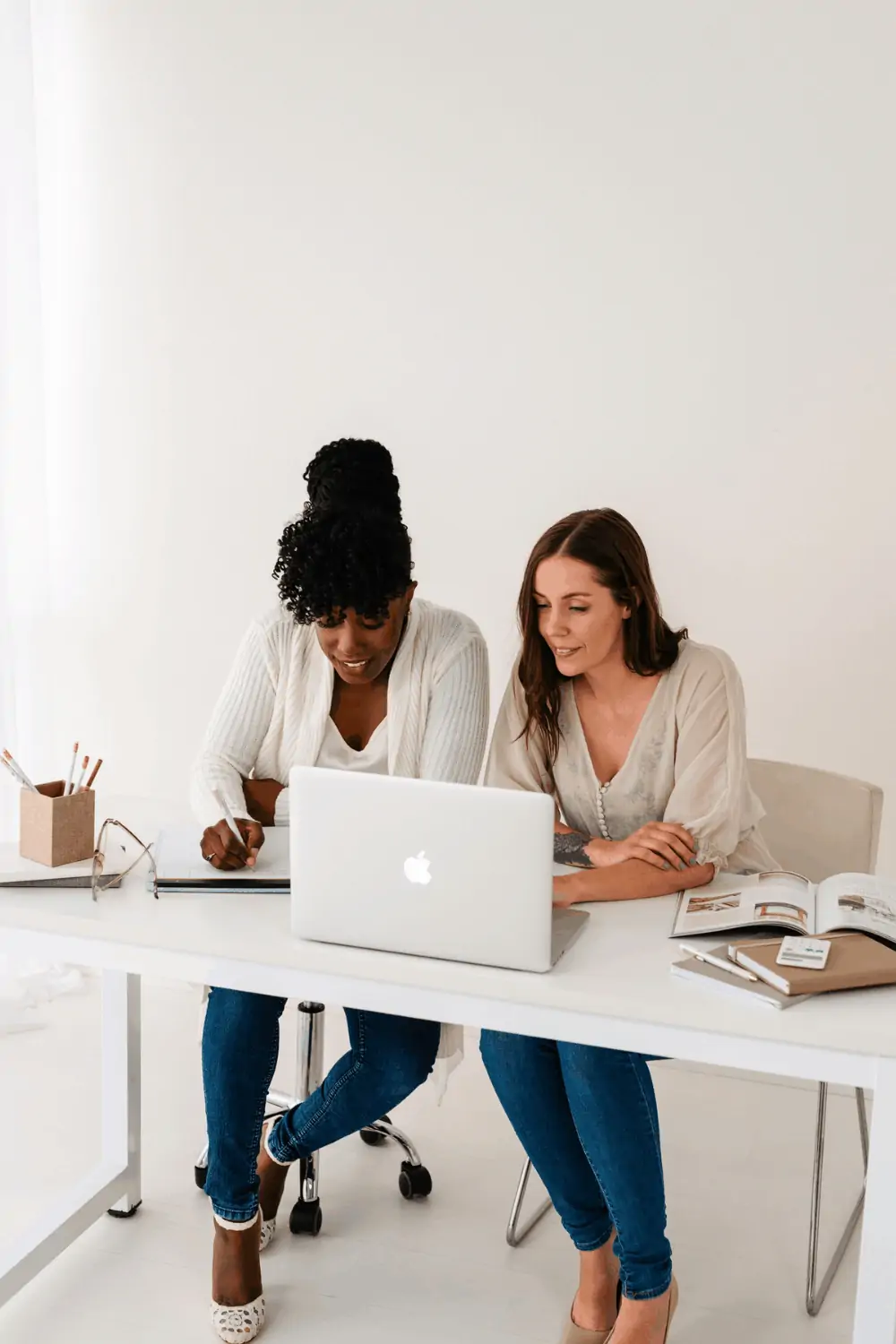 5. Survey Feeds
Survey Feeds are a participant research company that provides in-person and online studies throughout the US.
They have a regular rotation of studies available on their website.
For example they have an hour long -social media app study – that when completed gives you a $100.
Their aim is to connect qualified individuals with clients based in the technology industry.
6. YouGov America
YouGov America is a great way to make money on the go as they have a smartphone app.
They invite you to participate in wide range of topics that are emailed to you or available via the app.
If you live in the United States you can participate in YouGov America by signing up here.
You'll be invited to answer questions on a wide range of topics, either via email or through the YouGov app. You earn points on answering their surveys.
7. Plaza Research
Plaza research requires you to join their database before you can be eligible to start applying to paid focus groups.
To do this, you will need to complete their online registration form.
There is more than one way to participate in Plaza Research apart from focus group discussions. You have the choice of telephone interviews, in-home interviews, and online surveys.
8. Toluna
Toluna is an online social voting platform, to help influence big brands and companies on products they create.
Your opinion helps them market, distribute and review products from a consumers point of view.
Check out Toluna here.
9. Recruit and Field
They are a looking for respondents to participate in paid focus groups, phone interviews and product testing.
At Recruit and Field, consumers, business professionals and medical professionals to share their opinion.
10. Apex Focus group
Apex Focus group is a company that is looking for people to take part in paid focus groups, clinical trials, and phone interviews.
There is no previous experience required, and you will need a smartphone or laptop/tablet with a webcam to participate.
Topics range from food, pets, electronics and more.
According to Apex Focus group, you can earn up to $75 for a one hour session and $350-$750 for a multi session study.
11. American Consumer Opinion
Join American Consumer Opinion and make money by participating in online surveys and research projects.
The panel currently includes over eight million men, women, and children throughout the United States, Canada, Europe, Latin America, and Asia.
You will get the opportunity to evaluate an advertising for a retailer, or taste test a new snack for a food company.
If this sounds like something you would like to do, join American Consumer Opinion.
12. Inbox Pays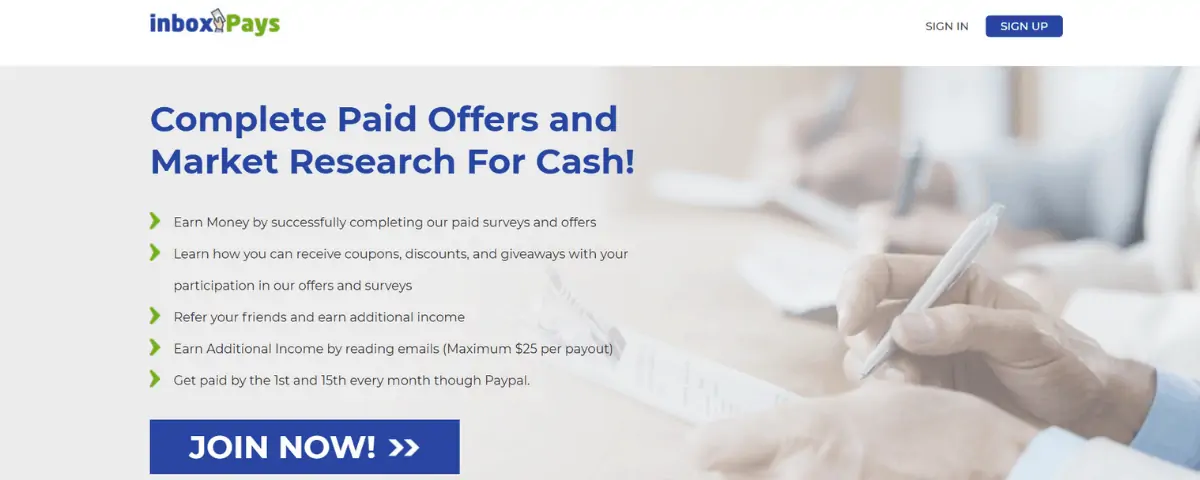 Join Inbox Pays to get access to their database of paid offers and market research opportunities.
Once you sign up, Inbox Pays matches you with relevant paid offers based on your profile. Surveys are sent by email, or you can also log in to your Inbox Pays dashboard to view current opportunities.
As for your payment, it can be made to you either by PayPal or a personal check sent by postal mail.
13. JustAnswer
This site is pretty interesting. Ask a question and get an answer. You can talk to professionals in various industries like medicine, law, veterinary medicine, and more.
How can you make money with JustAnswer?
Become an expert!
Are you an expert in a field? Do you have a degree in a field of study? Or, a long career in an industry?
Get paid for it on the side with JustAnswer.
You can make money by sharing your expertise online.
Benefits of Working as a JustAnswer Expert
Work anytime

Work online

Work as much as you want

Make money doing things you love (sharing your professional expertise)
It's free to sign up and after your application and background check, you'll be moved onto the final step in the process where you will be admitted and you can start making money.
You will get paid via PayPal and JustAnswer pays on a monthly basis. They pay on a per-question model so the more questions you answer, the more you can make.
Sounds interesting?
Head to JustAnswer to learn more.
14. Wonder
AskWonder is like your very own personal assistant. Working for Wonder means you'll be the assistant (called a researcher), performing research for clients.
How to get started?
Apply- Complete the free online application

Acceptance – Show off your research skills taking their online quiz and trial assignment

Begin Work – Start researching and get paid
Not only do you get to make money performing online research, but you can work from home when you want and expand your knowledge at the same time.
Check out Wonder to read more.
15. Study Pool
Study Pool is a place people can go that need help with their homework assignments. They get access to tutors 24/7 and working for Study Pool means that you will be that tutor!
You can earn up to $7,500/month tutoring students!
It's called micro-tutoring.
People post questions, then they select a tutor, get the help they need then pay when done.
It's a really seamless process.
The subjects include math, science, humanities, business, writing, and more.
You will enjoy freedom and flexibility, reliable income, and more!
Final Thoughts on Online Focus Groups
That wraps things up.
If you are interested in easy ways to make money from home, focus group jobs might be the best option. It's convenient, effortless and the best part is, you help in consumer research studies.
When you take part in paid focus groups, you get the opportunity to:
Work from the comfort of your home

Save money by eliminating work commute

Save money by avoiding expensive lunch eat outs with co-workers

Wear casual clothes (in many cases)

Create a side income
Share your expertise with paid focus groups and make a difference.
If you would like to sign up to more focus groups, here are some other few focus group websites that often post new market research opportunities.
Are you ready to get into a focus group and get paid?