*This post may contain affiliate links. Please read the full disclosure here. 
When it comes to starting a blog or growing any online business – you definitely want to rank on Google.
Why? Because it's the most reliable source of website when compared to social media traffic.
Once you learn the knack of increasing your websites search engine ranking, you get viewers to your site day after day and month after month.
All this without any time spent promoting your site on social media.
As someone that uses Pinterest often, I know how time-consuming social media marketing is.
I shifted focus on SEO ranking only a year after I started this blog.
Whether you are a new or advanced blogger, if you haven't been utilising Google's traffic – now is the time.
*This post contains affiliate links. Please read disclosure here.
The most important part of getting a website on page one of Google is keyword research.
Keywords research is where you use online SEO tools to find words that you will need to incorporate in your blog post, title and a few other key areas. Using keywords is important, but there is a lot to doing keyword research and the tools used don't come cheap.
Most SEO tools come on a monthly plan, and nothing costs less than $20 a month. If you are a beginner blogger, this can come as an additional cost that might leave you thinking twice.
To help with this I have with me SEO expert Trinity Owen, who writes SEO focussed articles on top blogs like Dollar Sprout.
Trinity is a known name amongst bloggers in many Facebook groups, where she is often found giving out SEO advice.
Let's read what Trinity has to say.
Hi Trinity, can you please tell us a bit about yourself?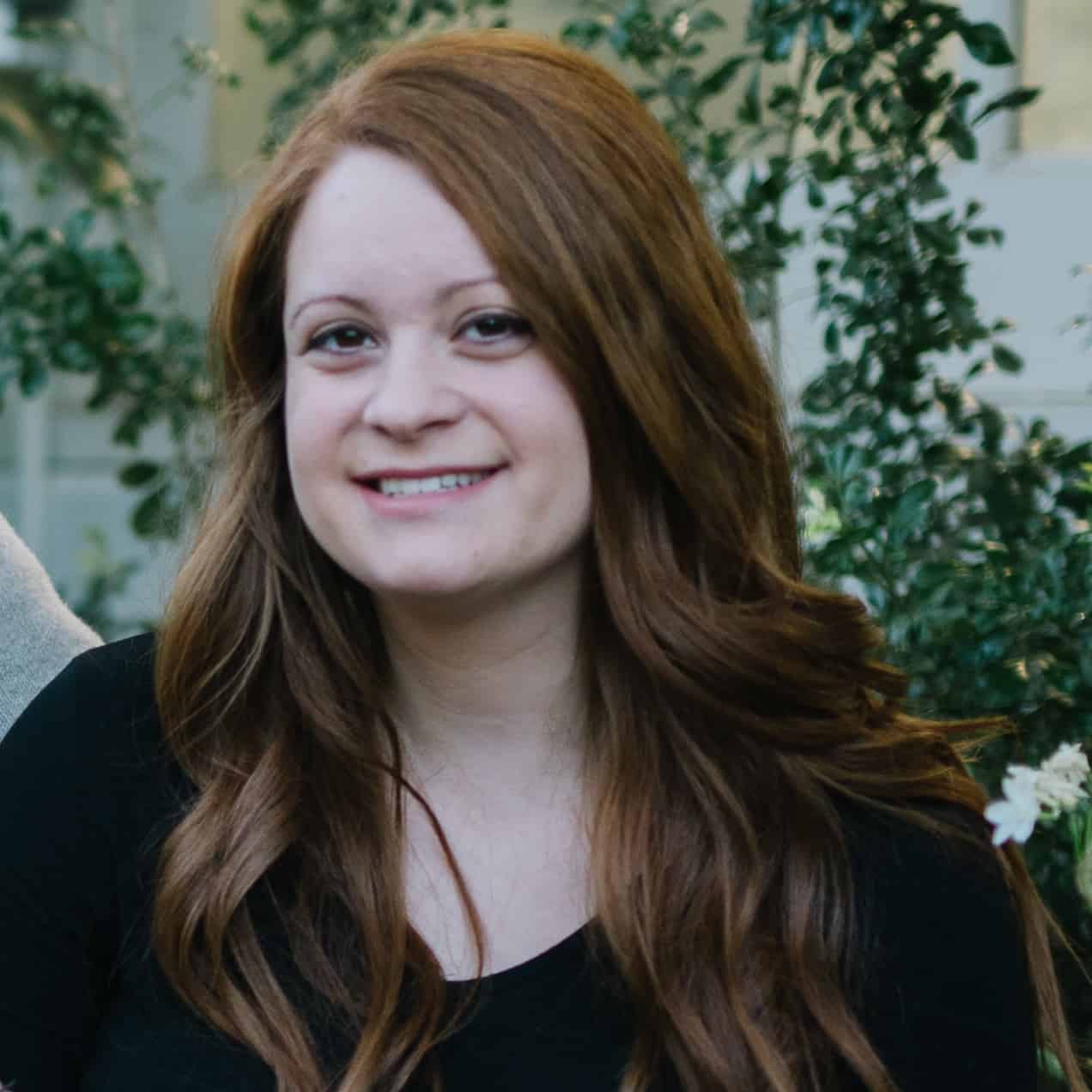 I'm a mom of two — a 5-year-old son and an infant daughter — and have been working from home since my son's birth in 2015.
As soon as I found out that I was pregnant, my mind began to race as I tried to figure out how to stay home after I gave birth. I probably wrote out a budget for my husband and myself 20 different times over those nine months of pregnancy. I did not want to miss out on spending time with my infant son.
When I went on maternity leave, I didn't have a plan. I prayed relentlessly that I could supplement my husband's income just enough to not have to return to work six weeks after giving birth.
Right before it was time to head back to work, I decided to post my resume on Craigslist and hope that someone would reach out for some remote help. Back then, I didn't know how or where to network to find clients.
Thankfully, a local business contacted me for remote work. That first client needed help with SEO and freelance writing. This was the beginning of a three-year relationship that ended up giving me the basics of SEO and the interest to research how it works even further.
I think it's fair to share with you why you should trust my SEO strategies.
By 2017, I was making $50,000+ yearly in revenue, mainly as a freelance SEO. I admit that some of this income was in the form of sales commissions driven by SEO traffic that I helped attract. But I knew that dropshipping would not be in my long-term plan. By 2019, I was earning more than $60,000 in annual revenue without any form of sales commissions.
I share my income for two reasons. First, because I can't exploit clients to show you the data that drives their sites' success, and second, because I want you to know that I have three full years of active SEO freelance experience under my belt – plus two more just learning the basics.
I've done SEO writing, consulting, hands-on content updates, etc.
Why is ranking on Google better than relying on Social media?
The way that readers find a blog post matters a lot. When you share a blog post on social media, you have to have either an extremely engaged, niched-down audience, or you have to hope that the right person's eyes will fall on your post at the right time. But with Google, people land on a blog post because they actually searched for specific keywords.
What kind of reader do you think is more likely to turn into a loyal subscriber or a paying customer? A person who actively searched for your content is more likely to stick around, subscribe, or make a purchase is overall a more valuable reader than someone who landed there by chance.
Is it possible to rank on Google with a small blog?
You can rank a small blog on Google, but it takes a few key rules of thumb to make it happen.
First, you should write a few key posts targeting some mainstream keywords to set up the framework of your blog. Ranking these posts can seem unattainable, but Google can look at a whole website and seek context for individual pieces.
Second, your blog should cover a single niche (if you've already branched out, you still have time to tighten your niche). A single niche doesn't necessarily mean talking about one train of thought over and over, but if you branch out to other topics, keep them targeted at the same type of reader (homeschool moms, single dads, health fanatics, etc.).
Third, and most importantly, target three-to-10 long-tail keywords in each new blog post. This is where keyword research becomes a crucial part of a new article preparation.
Are there free SEO tools available online?
There are more than enough SEO tools available to do effective keyword research for free. But one of the most important truths that many bloggers don't realize is that SEO tools can't do the research for you.
Sure, a tool like Ubersuggest that offers some free data looks sufficient. But tools like these base their data off of Google results, and they can't keep their massive stores of information updated 24/7. So I use free tools like Ubersuggest (and seven others) to find potential keyword ideas.
It's what I do manually with them that tells me whether or not I can rank content for them.
Can you please tell us about your ebook: Get your Keywords Together?
When I realized that more and more new bloggers were using free SEO tools like Ubersuggest to find and research their keywords, I knew there was a hole in the process.
I look up to Niel Patel, and I think that by providing a tool like Ubersuggest for free (up to 10 search results), he keeps new content creators' best interest at heart. And his paid plan of $10 per month for additional results (which is rarely needed) is more than generous. But even a pro like Niel knows that no tool can replace the intuition of the human brain.
And that's where my eBook, Get Your Keywords Together, comes in. In my eBook, I don't tell readers how to use free SEO tools to research their keywords. I tell them how to use those tools to find potential keywords to research. There is a fine line in the terminology here, so allow me to explain further.
My eBook goes into detail about how I find keywords using free tools, and then how I research them using manual searches. In my book, I provide my SERP (search engine results pages) test spreadsheet that I use to gather specific information on competitors. Then I run the data through a series of eight questions that require some critical thinking to determine whether or not a site can rank for a keyword.
Who is this ebook for?
My eBook is for anyone who needs to perfect a keyword research strategy and understand the process from start to finish. It certainly caters to beginners first and foremost, so that every step is there for them in one place. But intermediate bloggers who are struggling to find keywords that they can rank for can certainly also benefit from my eBook.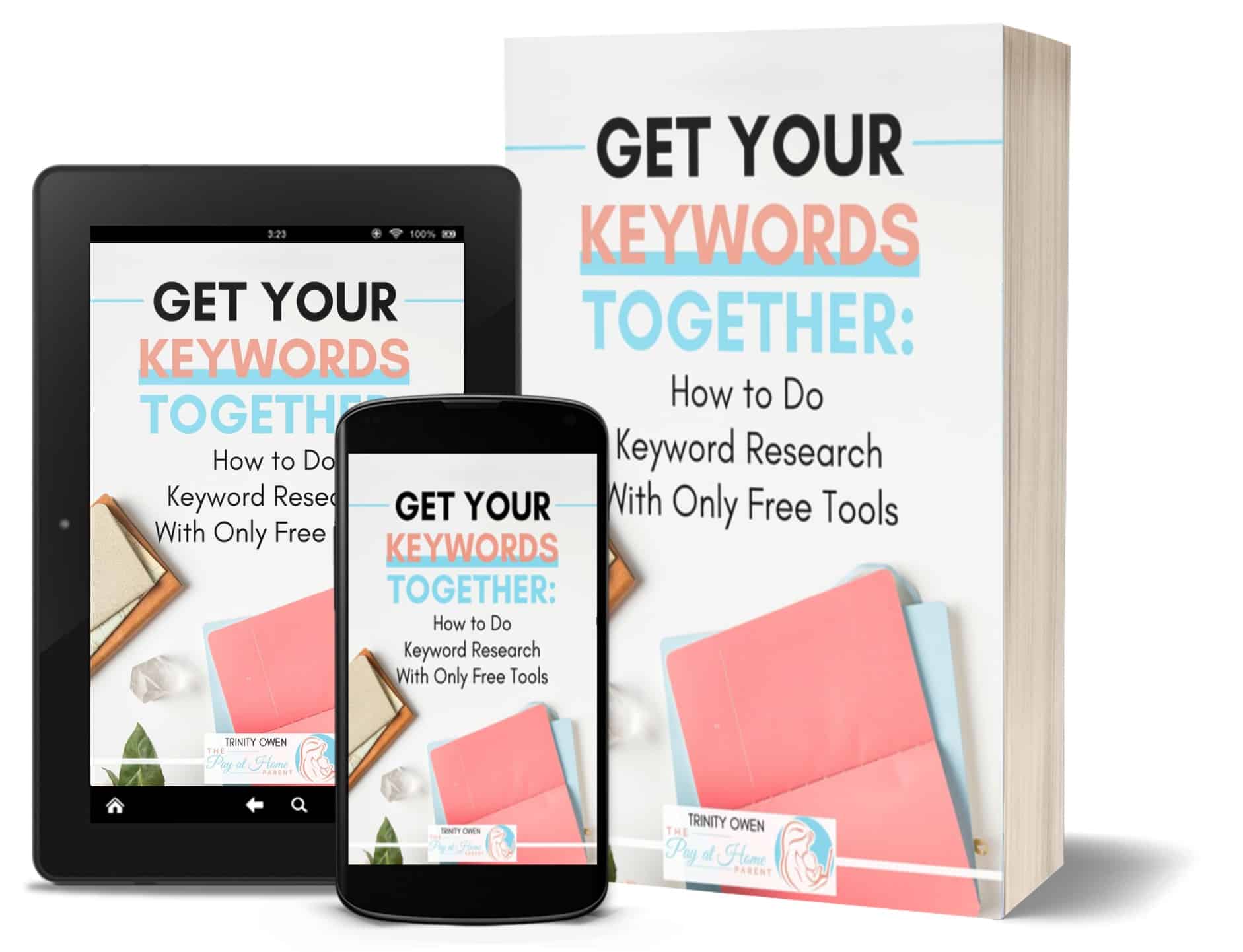 How is this ebook different from the other SEO books in the market?
Get Your Keywords Together is one of the only eBooks that covers keyword research from start to finish, in a step-by-step manner, without pressuring readers to subscribe to a paid SEO tool. I also priced it affordably to help new bloggers feel comfortable investing in a strategy that could increase their traffic and revenue exponentially in the future.
When I first started learning and implementing SEO for my clients in 2015, the strategies were different. But I've learned that many current bloggers still hold to those strategies, because the truth is, they were easier. But with a giant like Google leading the search engine industry, you better believe that it is harder now for spam sites to surface in search results. That's why it's important to learn the real methods behind researching keywords effectively.
---
Get $5 for signing up with Swagbucks:
Make extra money by browsing the web, watching videos, playing online games and testing new products - clothing, food, cosmetics and more! Its free to join. Sign up for your chance to
get a $5 Swagbucks bonus.
---
Final thoughts on those finally taking the plunge with SEO?
If you are considering learning SEO, whether, for a brand-new site or a three-year-old+ site, keyword research is one of the most crucial topics to learn. So many more bloggers could become successful sooner if they knew how to find relevant keywords that people are actually searching for, and that their sites have a running chance to rank for.
I hope you will consider learning the strategy that I've used for the last year and a half+ with my successful clients. And never forget that Google is a machine that will always need those keyword cues to send relevant visitors to your site.