*This post may contain affiliate links. Please read the full disclosure here.
Have you ever wondered if you could get paid to shop?
Well, you can! And, in this article, you're going to learn how you can actually get paid to do online shopping with our review of Drop App.
The drop app is more like a loyalty card, that you don't need to carry around.
Just like how you have loyalty cards in coffee shops where you get each coffee stamped so your fifth one is free – the Drop app works in a similar way.
The one difference – you don't need to carry or remember to use your loyalty cards.
You just link stores to your credit or debit card and the app automatically rewards you with points when you shop.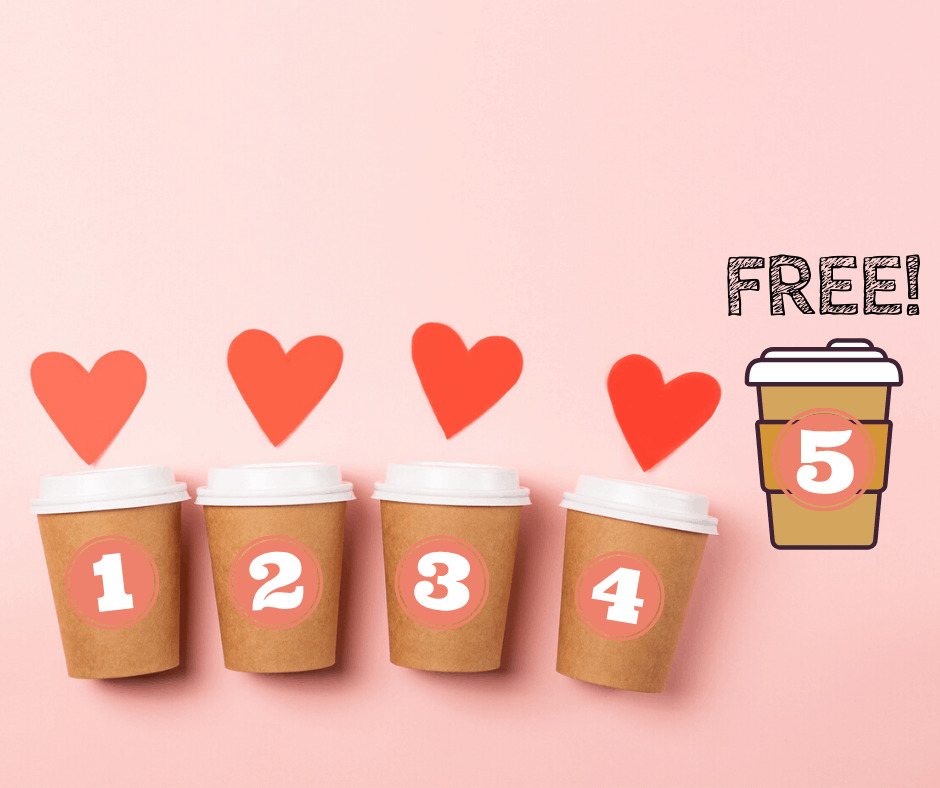 You are going to learn the following:
What is the Drop app?

How does the Drop app work?

Is the Drop app safe?

How do you redeem points?

How does Drop app make money and,

Other ways to earn with the Drop app
Let's get started!
*This post contains affiliate links. Read disclosure here.
What is the Drop app?
Drop is a mobile application that rewards you for online shopping.
It sounds too good to be true but this is the real thing. You can earn cashback and get rewarded for your online purchases through the Drop app.
This intelligent mobile rewards platform is fueled by member experience. They are one of the fastest-growing apps, recently hitting top 3 in the App Store under Lifestyle.
And, the best part is it's completely free!
Here's how you get started:
First, you install the free Drop app.
You will be prompted to enter your phone number so you can download the app on your phone.
Next, you will need to link a debit or credit card to the drop app.
Finally, select only five stores you will use the most to get cashback. They have a list of stores you can choose from like Target, Macy's or Starbucks.
Once your credit/debit card is linked to the Drop app, next time you shop at one of your chosen five stores, you will get points accumulating in your Drop app.
You start earning points right away for every purchase you make through your linked card.
The accumulated points (they add up quickly) can be redeemed them at places like Amazon, Netflix, and more!
This is a great way to add more fun to your online shopping experience!
Quick Recap
Sign up with the Drop app, link your debit or credit card to be used at select stores and watch the points accumulate in your Drop wallet.
Who can join Drop?
Drop is available to virtually everyone.
Do you have access to personal online banking or a debit or credit card?
If you do, then you can use Drop.
It's as simple as that.
You will need to link or your card in order to earn rewards and there's a quick authentication process you'll go through for verification.
It's a quick process and you're on your way to getting rewarded for your online shopping with the Drop app!
How does the Drop app work?
You will be getting rewarded for online shopping.
From buying your morning coffee to booking your next flight, you can make virtually every purchase you need, right through the Drop app.
Three million people love Drop!
It can be downloaded for Apple and Android devices.
It's so easy to get started.
Get the app

Shop and earn points

Get rewarded
As a Drop member, you can earn points from shopping through the app, then instantly redeem rewards from their list of brands. 1,000 points is equal to $1.00 and points add up fast!
You can also link your debit and/or credit card to automatically earn points from select brands, eliminating the need to scan receipts or sign up for additional loyalty programs.
Is Drop app safe?
The Drop app platform is designed to ensure your data is safe and secure.
---
Get $5 for signing up with Swagbucks:
Make extra money by watching videos, playing games on your phone and test new products - clothing, food, cosmetics and more! Its free to join. Get your
$5 Swagbucks bonus here.
---
Drop does not provide your personal information to third parties.
They use industry-leading security practices to ensure your data is safe. You can learn more about their security measures here.
How do you redeem points?
You can redeem points at any time, once you have 100% of the points needed for the reward you want.
To redeem your reward, just open the Drop app, then, tap on the Redeem tab for your reward to be sent to your Wallet shortly.
You can earn points from a variety of brands which can be redeemed for rewards in the Drop app. You can see all the rewards available in the Redeem tab.
Make sure to check back often as the app is being updated continuously and more partners are being added often.
How does Drop app make money?
Drop makes money by partnering with the brands you are shopping from.
Think of this example:
Amazon offers a 4% commission to Drop for referring members to their site and Drop offers its members a 2% reward for shopping through Amazon.
This means Drop earns the difference or 2% (4% Amazon commission less 2% reward offered to Drop members) on every Amazon referral.
Make sense?
It's a win-win scenario that benefits everyone and helps Drop keep their platform 100% free.
Other ways to earn with the Drop app?
Earning with the Drop app is easier than ever.
It's a guilt-free, rewarding way to earn while discovering new brands and getting paid to shop!
There are other ways to earn money with the Drop app too, apart from online shopping through the app.
You can earn points automatically by linking or debit and/or credit card. You can take advantage of in-app Linked offers, which will require you to complete a purchase with your linked card and earn points.
When you share Drop with others using your Invite code, you can earn points on those referrals. You can read more about the referral program to get started.
Pros and Cons of the Drop App
Here are some of the advantages and disadvantages of using Drop.
Pros
Free

Easy to use

Earn cashback when you shop

Rewards from popular brands

Many ways to earn
Cons
You are paid in gift cards, not cash

Works only with credit and/or debit card purchases (does not apply to cash or other ways to purchase)
So you see that the pros outweigh the cons. You'll enjoy this effortless way of getting rewarded to shop online plus, they have a referral program!
Love Drop?
Don't miss out on their referral program where you can share Drop app with friends or family and earn points on those referrals.
Find your referral code by tapping on the Profile, then Invite friends. You'll be able to share your referral code in many ways, including on social networks like Facebook, Twitter, and more.
Who is the Drop App best for?
It's great for people that enjoy shopping and are interested in earning cashback on their purchases. If you use debit or credit cards for buying, then you're an ideal candidate for the Drop app and you'll get the most out of using Drop.
Final Word on the Drop App
So, what's the final consensus?
If you're looking for a fun, flexible way to make quick money, you're really going to love Drop.
This free platform makes it so easy for you to get rewarded for everyday online shopping that you'd be doing anyway.
For example, this week you might be shopping at Target and Amazon for household essentials. Shop it through Drop. Make your regular purchases and get rewarded for it, through the Drop app!
Drop app alternatives:
Swagbucks
Swagbucks is a rewards site that pays you for doing little tasks – searching the internet, watching videos and doing daily surveys.
Why is this a good alternative to the Drop app?
Because like Drop, Swagbucks also pays you to shop. You earn up to 40% in cashback when you shop with their partnered retailers. You get paid in the form of PayPal cash or gift cards.
Read our Swagbucks review here.
Ibotta
A popular cashback app where you take a photo of the receipt and earn cashback. The Ibotta app is available free to download on both the App Store and Google Play.
The Ibotta app rewards you each time you shop online or instore. Once you download the app, you get real cash into your account within 24-48 hours. Next time you shop at Walmart, Amazon or Kohl's using the Ibotta app, you get rewarded!