Pinterest has become one of the widely used platforms in the past few years for bloggers and business owners to share and promote their products.
It's not only a platform where pinners are looking for recipes or fashion ideas, but you find users searching for tips & hacks, products, education, career, e-commerce and more. This is a huge help for business owners and content creators looking to grow their business.
This means they need help doing some of their promotion, that's where Pinterest VA's come in.
You can now make money on Pinterest helping manage their Pinterest accounts and promoting their products – pinning images.
As a Pinterest VA, some of what you will be doing is, opening a Pinterest Business account for your clients, creating new pins and sharing it to Pinterest. With experience, you can start earning $30-$50 an hour.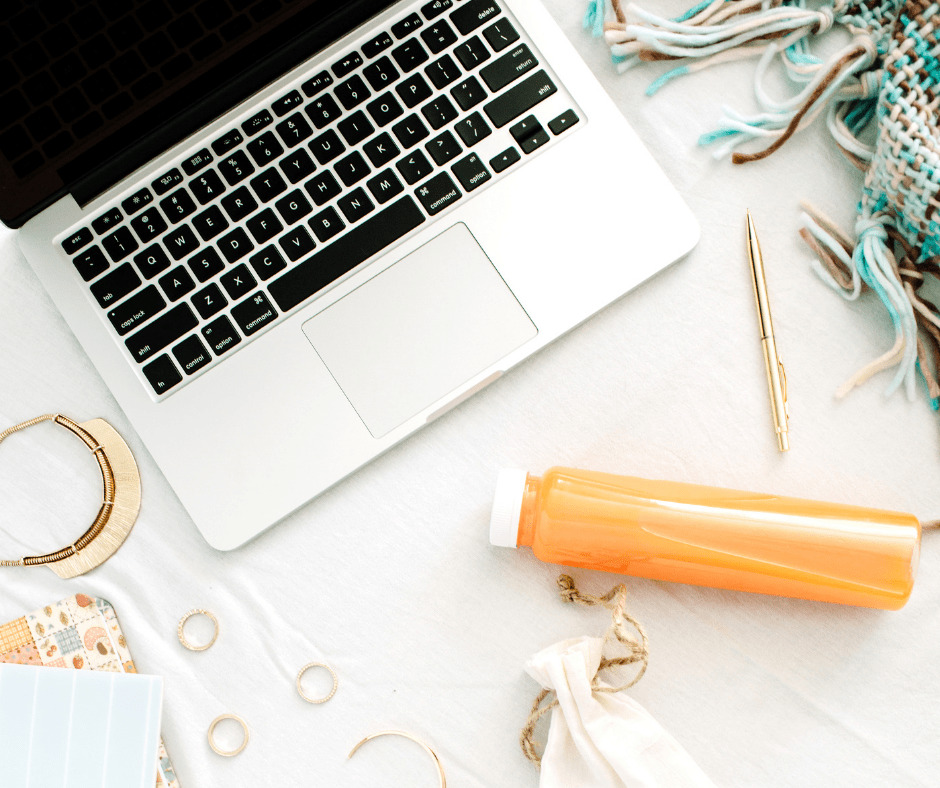 Every day I see at least 4 Facebook posts, where bloggers are asking for help with Pinterest Management.
There's no doubt that you have work available in this field. And the best part is, as a Pinterest VA your pay is recurrent. This means once a client signs up with you, they are yours for many months to come. They will pay you each month for your Pinterest assistance.
Say client A pays you $500 each month, and client B pays $800 each month, this means you get $1,300 a month with just 2 clients. There are many Pinterest VA's that take on as many clients as they can handle.
I am going to show you how to get started and make money as a Pinterest VA.
*This post may contain affiliate links. Please read full disclosure here.
Are you ready to become a Pinterest virtual assistant?
You don't need to be an expert at Pinterest to begin this hustle.
Don't worry if you haven't used Pinterest before. There are many online training programs that help you learn to become a Pinterest virtual assistant from scratch. One highly recommended training is Kristin Larsens's Pinterest VA Course.
As a beginner, you can expect to earn $500- $1,000 a month for just a few hours work. But if you want to pursue this career as a full-time job, you can earn even more based on the hours you contribute and your work experience.
What is a Pinterest virtual assistant?
As a Pinterest VA, you help clients with growing their presence on Pinterest. This means you would help them set up a Pinterest account, manage it and help their business grow.
This will help them get visitors to their site or sales to their online store.

Bloggers, including myself, use Pinterest every day for exposure to our website. Apart from content creation, email marketing and graphic designing, Pinterest marketing takes up a huge chunk of time. That's when bloggers reach out to Pinterest VA's for assistance. With the growing marketing potential of Pinterest for bloggers, there are always jobs available for Pinterest VA's.
How much can you earn as a Pinterest VA?
Starting rate is $15 an hour, but most VA's earn on average $30-$50 an hour.
It depends on the services you want to offer and the level of expertise.
If you have enough time to learn and grow you can turn this side hustle into a full-time income.
Can you imagine this? You can actually get paid money to use Pinterest as you normally would, but with a little difference. You are helping manage and grow someone else's account.
Related posts you make like:
Pinterest Virtual Assistant Services
Pinterest VAs do everything from setting up a Pinterest business account, pin designing, scheduling, reviewing analytics, keyword research and more. I have learned all of this from online courses. I had never used Pinterest before (not even to search for a recipe!) and it took me less than a month to be well versed with Pinterest Marketing. If you are someone that has used Pinterest in the past, you will be able to master this a lot quicker.
It's a bonus if you are a creative person because the majority of your work will involve Pinterest designing.
Again it's not a difficult task to master pin designing.
When I began Pinterest marketing my images looked terrible. The fonts, colours, images all matter when you create a pin image. With experience, I now make visually pleasing images that convert better.
A clear and neat pin image that is appealing to the reader is a hit. Pin images need to be accompanied by a well-keyworded pin description, so readers can find your pin images when they search on Pinterest.
Here's an example of one of my own pin image along with a well-keyworded pin description.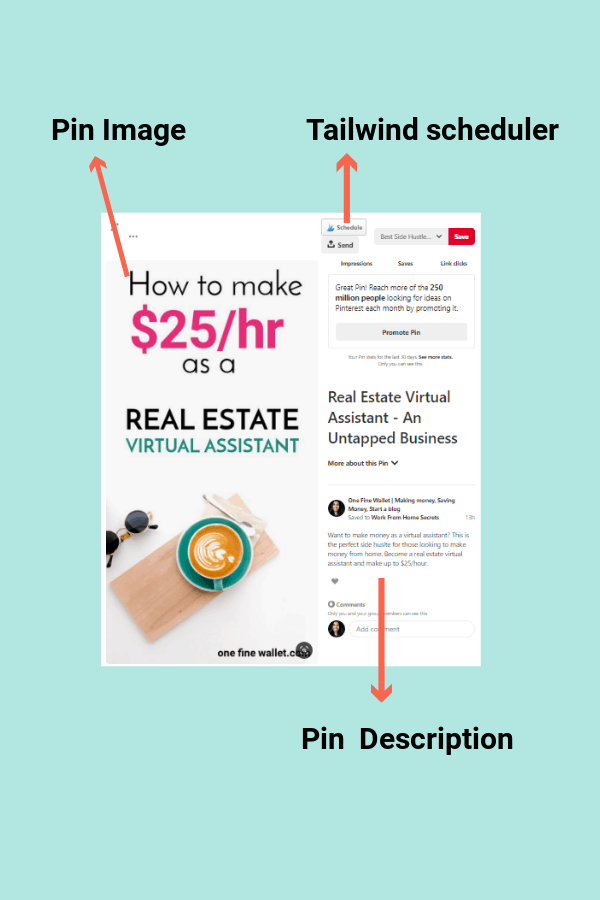 As for scheduling pins, you don't need to worry about sitting in front of your computer all day, sending out pin images for your clients.
Automated schedulers like Tailwind, which is Pinterest approved, allows you to schedule a bunch of pins weeks or a month in advance. This tremendously reduces your workload as a Pinterest VA. So if you have to schedule pin images for clients to you create a whole batch of images and schedule them on Tailwind a week or month in advance.
As a beginner Pinterest VA, it is not necessary that you must provide all the services to your clients. You can choose and pick what services you feel comfortable to offer and price it accordingly. So you don't have to stress about knowing it all to begin offering your services.
If you are looking to advance in your career, you can move from a Pinterest VA to a Pinterest Manager.
Pinterest Manager:
With experience, you can offer more in-depth services like auditing an existing Pinterest account to help gain more readers, improve old pin descriptions, re-branding their Pinterest accounts and offering other customised services.
As a Pinterest Manager, your rate of pay increases and can average $75-$100 an hour.
Can you work from anywhere in the world?
Yes! All you need is a computer and a reliable internet connection.
Kristin says that they have students from all over the world take her course.
We are now in a global economy and the internet has made it possible for VAs and clients to work together regardless of their location.
Are Pinterest VA's in demand?
Most business owners rely on online platforms to grow their presence and make sales, and Pinterest is a big one. Businesses prefer outsourcing promotional tasks so they can concentrate on other aspects of their business.
This is when they reach out to virtual assistants.
And with Pinterest being as popular as Instagram and Facebook – where millions of people are online everyday – you are never going to run out of work any time soon.
Pinterest Virtual Assistant Course
Kristin Larsen created this course to teach you everything needed to begin working as a Pinterest virtual assistant – from scratch.
How long is the course duration?
The course is self-paced and can be completed in under a month. You get lifetime access to the course which has 6 comprehensive modules. There are also regular course updates made, and once you enrol, the updates come free.
This is a comprehensive course and is perfect for beginners. As a Pinterest VA, you can pick your own hours of work and choose to fit it around your personal commitments. It's also a good option for those looking to add an extra income on the side, on top of their regular day jobs.
If you are still unsure about becoming a Pinterest VA, check out this free Pinterest VA workshop now.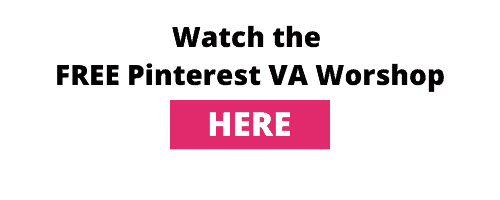 Student Testimonials (Pinterest VA Course)
"I just landed my first TWO Pinterest clients within the same week! And I've only been marketing for the past two weeks. I am beyond excited and extremely grateful for this opportunity! This could not have been done without Kristin's help by creating

Become a Pinterest VA TODAY!

" ~Lindsey Martin
"I just started pitching Pinterest services last week and already have TWO potential clients interested in learning more about my packages! Kristin's course covered all of the main steps to getting a Pinterest business off the ground as quickly as possible, and in the right way!" ~Rebekah Hutchins
You can read more student testimonials right here.
More ways to make money with Pinterest
There are many ways to make money with Pinterest.
I have a comprehensive step-by-step tutorial that shows you how to make money pinning affiliate products to Pinterest.
First, you join an affiliate program that you like to join – you don't always need a blog to get accepted.
Next, you create beautiful pin images using websites like Picmonkey and start sharing it to Pinterest.
When someone stumbles on your pin and buys a product you make a commission from their purchase.
How easy is that?
The best way to know if becoming a Pinterest VA is right for you is to check out this free Pinterest VA workshop.
Alternatively, you can hop on the waitlist and be notified when the doors to the course are open.

If you have any questions about becoming a Pinterest virtual assistant, leave them in the comments section and I will try my best to answer them.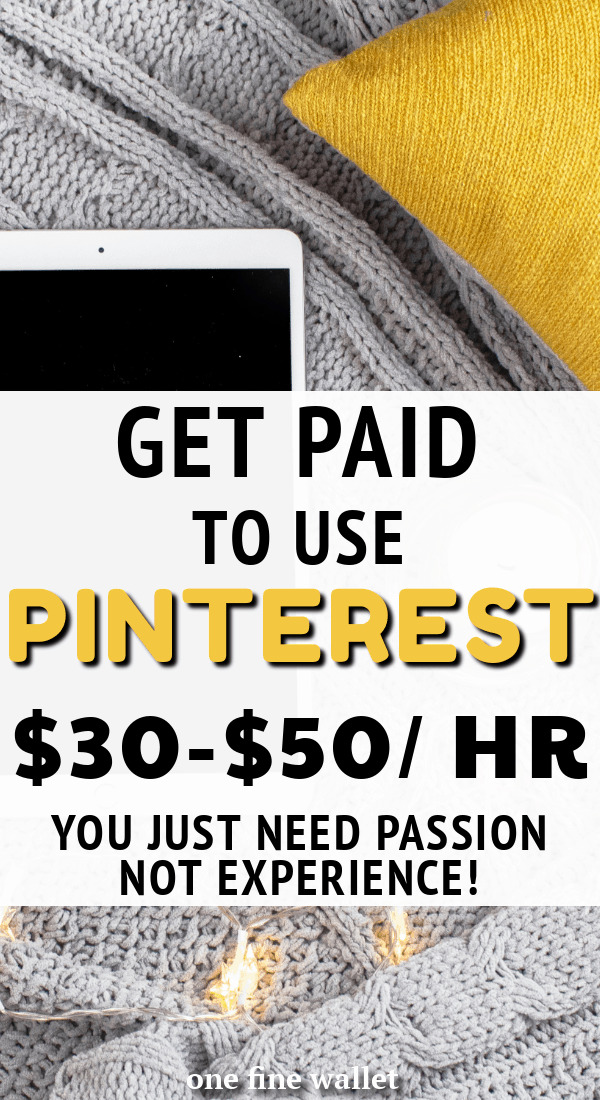 2 Popular Money Making Sites
Earn up to $50 each time you share your opinion about products and brands - available to those in the US, Canada and Australia. Join Survey Junkie here, it's free!
Take part in daily surveys worth up to $35 with Swagbucks.