Wondering how to make quick money in one day without a job?
Is this even possible?
Yes. And I have listed 7 ways for those saying, "I need money now".
Most of us are in urgent need of money, whether it's for bills, household expenses or college fees if you are a student. And trust me nothing is cheap. So the best way to beat this is to find every possible way to bring in extra cash.
Doing all or most of them can earn you up to $1,000 and most of these options don't need to leave your home!
You might also like this long list of ideas where you can even earn free earn free money for doing close to nothing.
*This post may contain affiliate links. Please read full disclosure here.
1. Survey Junkie

This is one of the most reputed and high paying survey sites with over 9 million members making extra cash from home.
I know a lot of times we wonder if survey sites can really make us money. Well, this one is truly reliable and you can start earning real cash into your PayPal account sparing just 5-15 minutes a day. Here is a screenshot of $46.78 earned in a week with Survey Junkie. Maybe small, but this adds up to $200 a month, or $2,400 a year that can be contributed to your savings or retirement fund.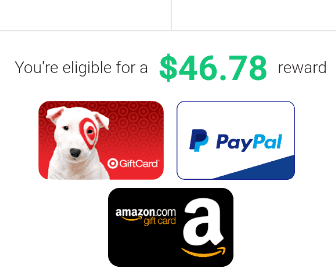 It has been given an A+ rating by the Better Business Bureau, and a 4-star rating by TrustPilot. Survey Junkie is currently only available for those in the US, Canada, and Australia. Sign up here if you do, to start earning.
2. Declutter for cash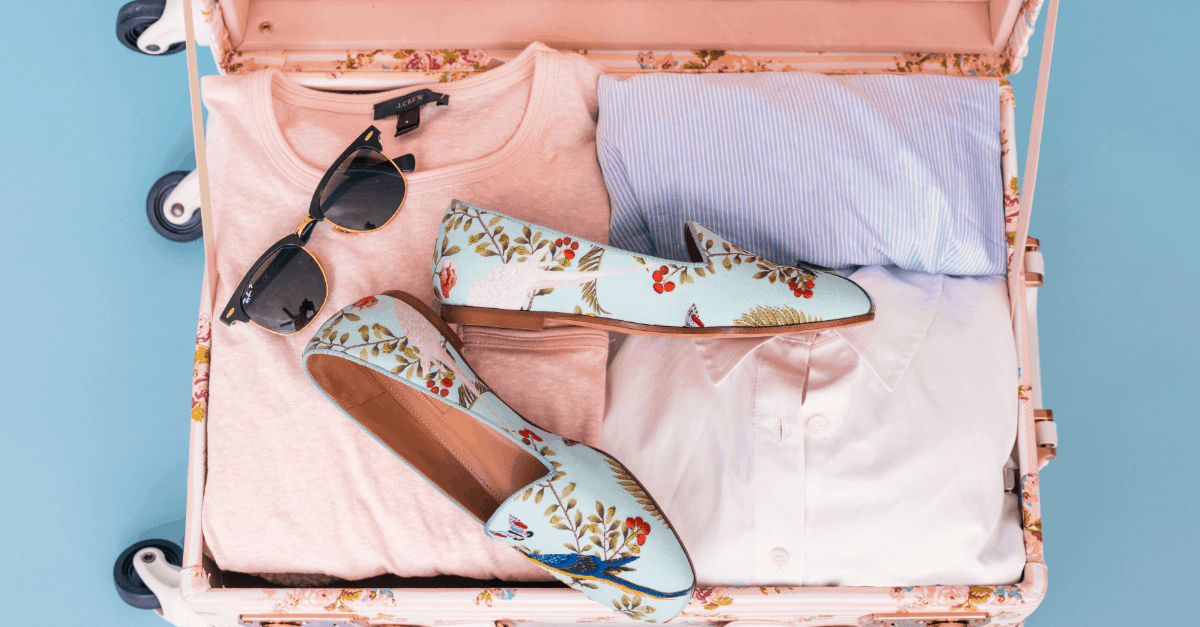 Sell things you have lying around your house that you don't use any more. This is the easiest way to earn and it also helps free up some space in your house.
If you are looking to sell things you don't need any more there are some sites that pay you to sell it to them.
You can sell your old phones on Gazelle, old books on Bookscouter, clothes, and shoes on ThredUp and LetGo.
And if you enjoy taking photos, there are ways to sell your images for cash, even if you took it on your smartphone. Apps like Foap, Alamy, and AdobeStock pay you for them. But I would recommend you use your DSLR if you are looking to double your chances of a sale.
If selling is something that interests you, I have the perfect post for you. Learn how you can sell things online to make a full-time income – like on eBay.
That's right!
This family makes over $100,000 a year selling flea market items on eBay for a big margin and they have been teaching others how to do it. You start small by buying a thrifty product for like $5 and sell it for 5 times the profit (or more).
Read here if you'd like to know more>>
3. Product Reviews -up to $50 each
Vindale Research was started back in 2005 to provide consumer insights on big brands like Disney, Amazon and Netflix. They have since paid out nearly $7 million dollars in cash to their members. You can choose to either receive the money into your PayPal account or check payment.
Apart from the unlimited number of surveys you are allowed, you also get to review and keep the products. Vindale is currently only available to those living in the US. You can sign up here if you do.
4. Refer friends and Earn
It doesn't get easier than this. You can sign up to these websites below and receive a unique link. Share these links with your friends and once they sign up you earn money.
I have listed a few of the high paying sites below, join as many as you can and refer your friends to earn your bonus.
Cardpool – $5 bonus
Ebates – A generous cashback site that offers $25 for each referral when they spend atleast $25.
Inbox Dollars – a survey site that offers 10% of lifetime earnings from each referral.
Topcashback – $10 bonus when your friend earns their first $10 cashback.
5. One-on-One Coaching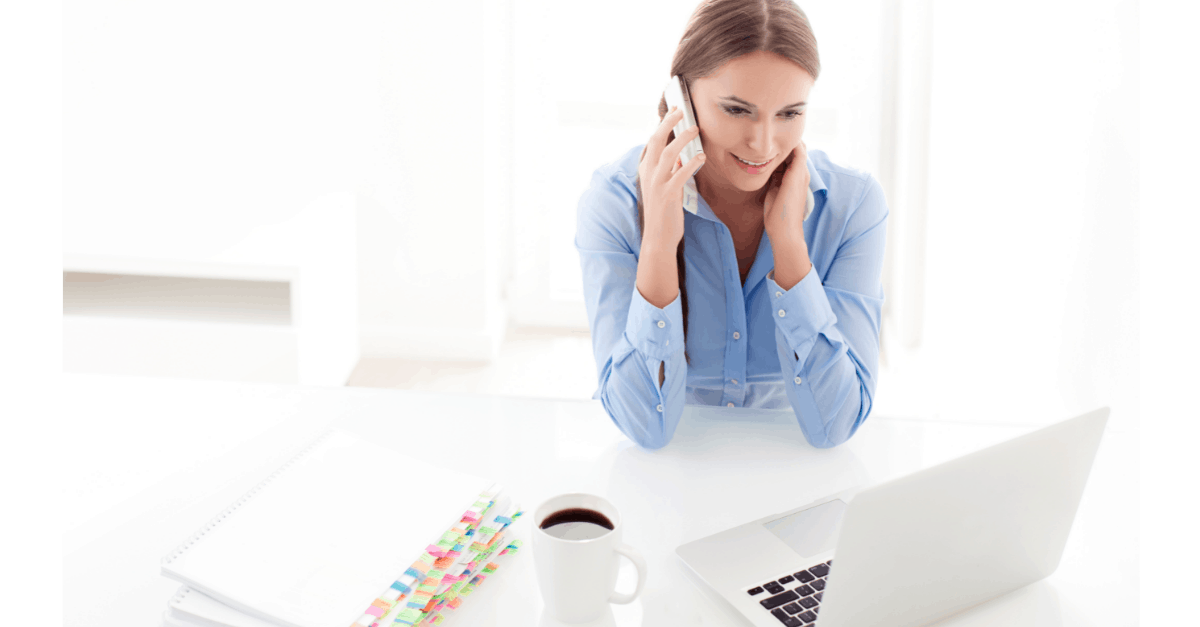 If you are good at any particular skill you can offer this as a service to make you quick money.
It can be anything, that you are really good at.
Pinterest is my jam, and I help bloggers with social media promotion, so they increase visitors to their site. This makes me money immediately instantly when they request the service.
If Pinterest interests you and you are good at graphic designing, you can use a free platform like Canva to help create Pin graphics for bloggers.
You can also choose to offer SEO consulting services if you are a pro at it.
How do you offer your services?
Either give them a written report in a pdf format, do email coaching sessions, or a skype call. All free easy options to provide your service and make money. This is a good option, because you make money instantly when they request your service.
6. Get paid for reading emails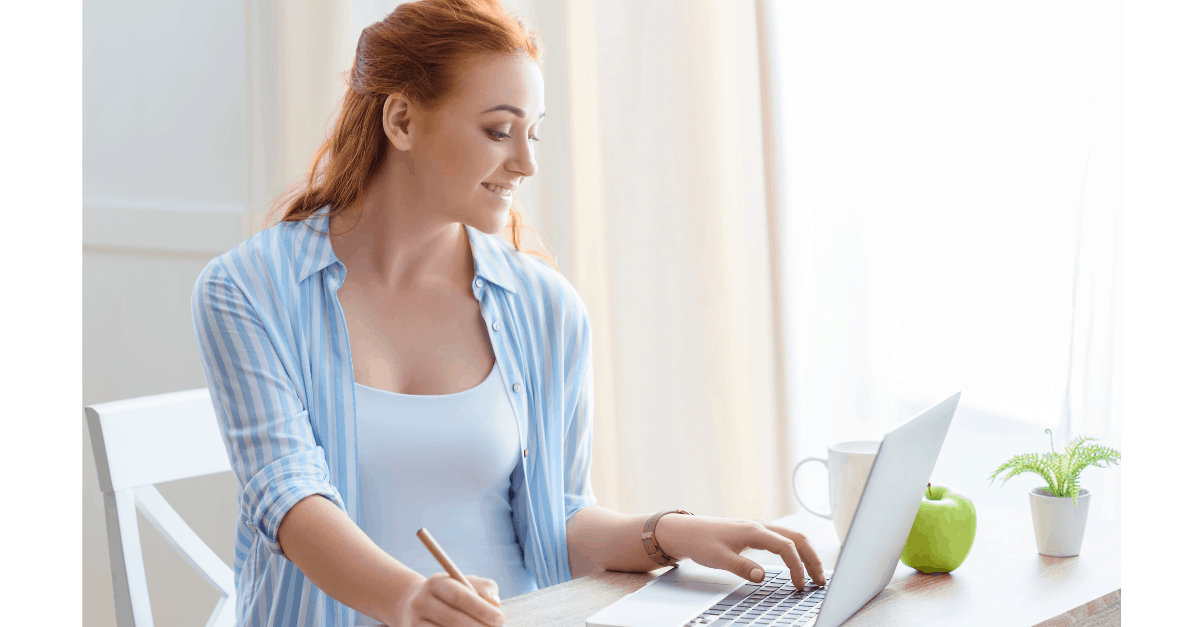 Inbox dollars is a legitimate website that pays you to read emails, surf the internet, take surveys or making purchases online.
They are a BBB accredited business with an A+ rating.
If you are wondering why they should pay you, the answer is simple. They get paid by brands that need research to improvise and create better products. So when you recieve questionnaires to complete you are helping big companies with their research work.
You can earn your first $5 just for signing up here and start earning.
7. Earn money from refunds
Paribus is a Capital One initiative that provides automatic refunds for all your online shopping and hotel bookings. Say you shop for an outfit on Amazon and later the price drops – you get the refund. And it's not just Amazon, Paribus has teamed up with over 25 retailers including Target, Walmart and Macy's.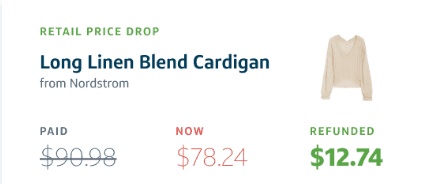 And its not just shopping, you also get compensated for late deliveries and holiday accommodations. So, if you book a hotel online, Paribus will keep an eye out for a lower rate and help you rebook to get money back. They monitor bookings made with Expedia, Booking.com, Hotels.com and a few others.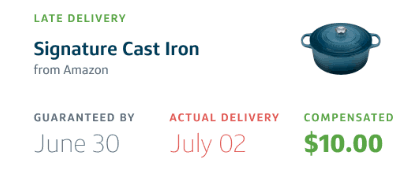 Paribus is free to join and once you sign up and connect your email, the app will perform regular scans to check your online shopping receipts and give you your refunds when you are eligible.
You avoid all the hassle of contacting customer service, as Paribus will do this for you. Join Paribus and save money on refunds.
8. Rent for money
If you prefer to make money by renting things instead of selling them here are some sites that will pay you to rent out stuff.
For clothes and fashion accessories you must try StyleLend.
If you like to rent a room or your entire house, you can list it on Airbnb and earn some good money for it. There are many people that prefer Airbnb instead of expensive hotels and accommodation. Besides an Airbnb has a homely feel and becomes the first choice for most family holidays.
9. Surveys – $50
Apart from Survey Junkie mentioned above there are some really good survey sites that pay you cash.
The reason I mention surveys again is because this is by far one of the easiest ways to earn a couple of hundred dollars a month. Here are 4 sites that pay up to $50 per survey, as compared to some others that may pay pennies.
MindsPay – $50
Panda Research – $75
Cashback Research -$60
Once you sign up for surveys and confirm your email you will start receiving your gigs right away.
10. Write and earn instantly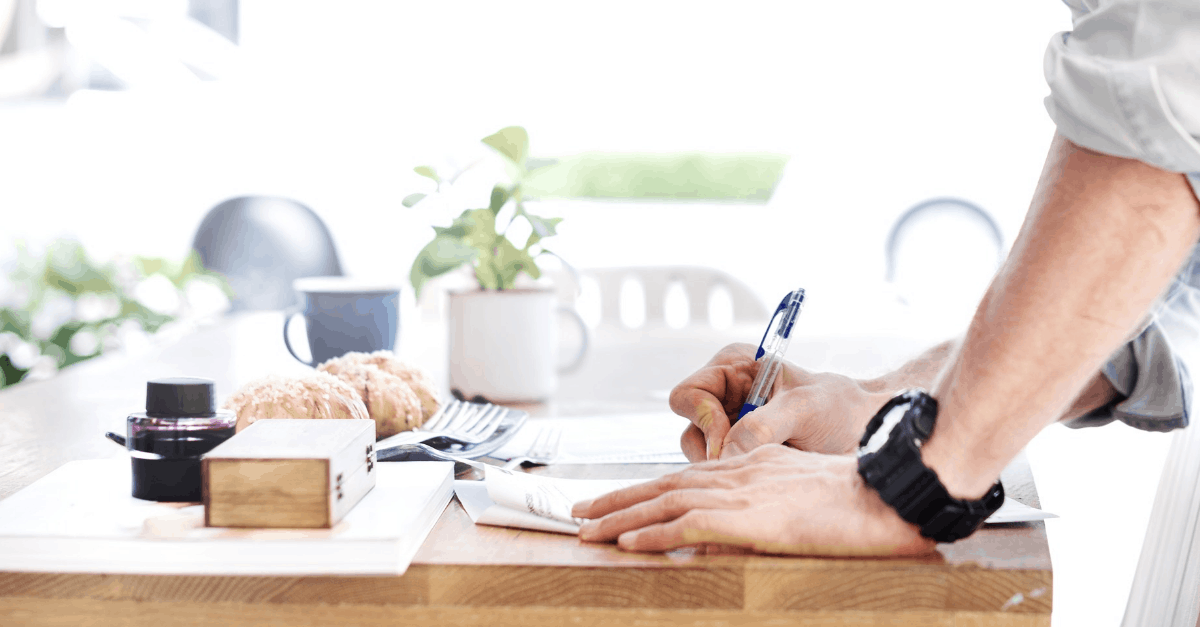 You can either start your own website and make money blogging, or you can become a freelance writer and accept work opportunities and build a career on it.
Get paid to write immediately ($50-$250)
But if you like to use your writing skills for a one-time payment opportunity then below are some websites that pay you per article.
You can write on topics ranging from food, lifestyle, health, and business. You first need to send a pitch (a brief description of your topic idea). When you get accepted, you can then submit your full article and earn up to $250 per post.
You usually get paid via PayPal, so it's a good thing to have a PayPal account before getting started.
Here is a list of websites that you can apply and get paid per article>>
11. Get paid for using Pinterest
Pinterest is a growing platform where a lot of business owners promote their products.
Here are two ways to use Pinterest to make money.
First.
If you are someone who enjoys spending time on Pinterest, why not make money from it? You can work as a Pinterest virtual assistant, and earn up to $50 dollars an hour working from home.
As a Pinterest VA , you will manage someone else's Pinterest account – like the set-up, promotions and creating pin images. You can also turn this into a full-time job.
Interested in getting paid to play on Pinterest? You can read about it in detail here.
Second.
Make money from Pinterest using affiliate marketing. You can join affiliate programs and once you are accepted, you can promote them on Pinterest. Every time a Pinterest user buys using your affiliate link, you earn a commission.
Read an in-depth tutorial on how to get paid to be pinning on Pinterest.
12. Get paid to drive
You can get paid to drive people around as a Lyft driver and make money instantly. You can work your own schedule and have the option to do this as a side hustle or a full-time job.
And if you are interested in other ways to make money driving, another option is to deliver food through DoorDash. You need to be 18 years and over to apply and can work your own hours. You will use your own vehicle to deliver and is a fully flexible side hustle that's perfect for someone looking for extra ways to make money.
Neat right?
Related post you might like: Get free Amazon gift cards right here!
There you have it!
9 super simple, easy ways to earn cash by just using your phone or laptop.
If you have some smart money making ideas that have made you quick money, I would love to hear it in the comments below.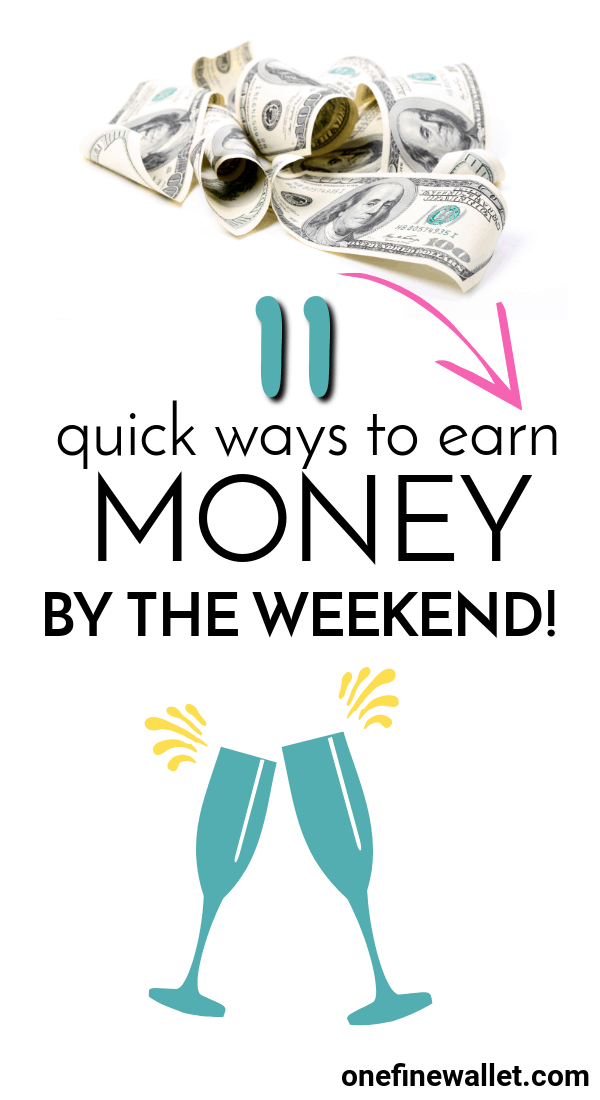 Need Extra Cash into your PayPal account?
Join 

Survey Junkie

and earn up to

$50 a survey.

 
Use Swagbucks to surf the web, and earn PayPal cash. It's free to 

join Swagbucks,

 and once you confirm your email you get instant access.
--------------------------------------------------------