*This post may contain affiliate links. Please read the full disclosure here. 
Online Jobs No Experience
Are you searching for companies hiring entry-level work from home jobs?
Whatever your position, if you've been laid off from work looking for a replacement job, looking for a second job or looking for a source of additional income or other reason, these entry-level work from home jobs in this roundup are a perfect fit!
These jobs for beginners are great for people who want to work from home, have a dedicated workspace and dependable internet access.
Forget about surfing the internet to find no experience jobs near me – when you can begin some of the no experience jobs from the comfort of your own home.
Entry Level Jobs Remote
These online jobs for beginners don't require any experience, expert-level skills or educational background. If you're looking for intermediate or advanced positions, this list may not have what you're looking for, as most of the jobs are catered to beginners.
Either way, this is a nice mix of different work from home positions to suit everyone, whether you're an introvert or extrovert.
Take a look.
1. Virtual Assistant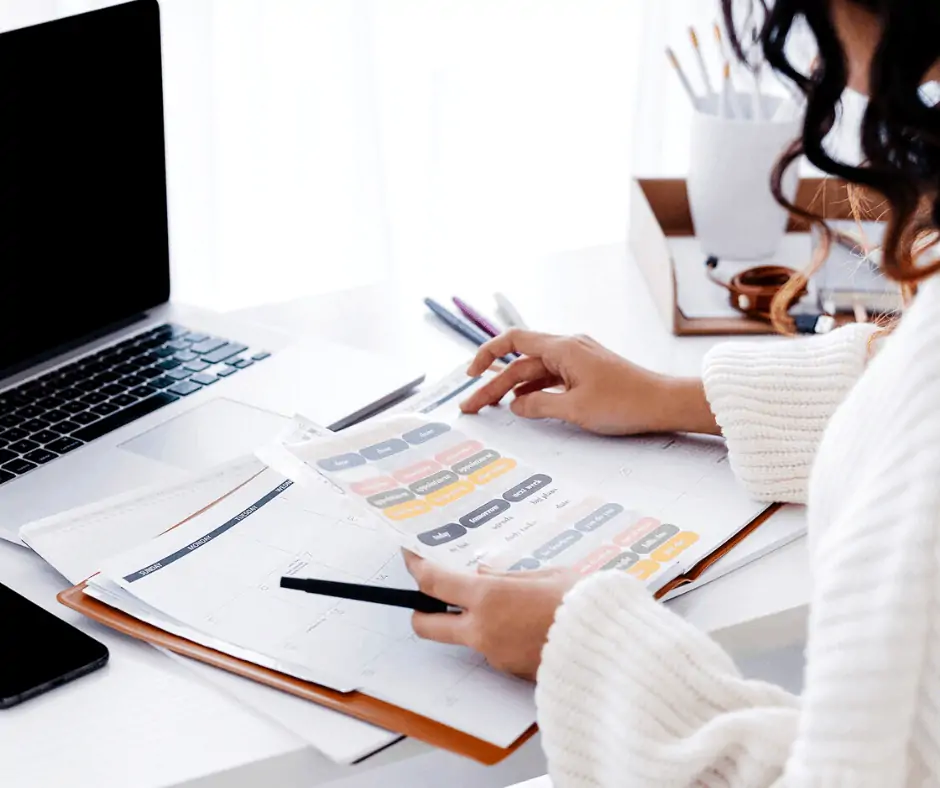 A virtual assistant is a personal assistant that helps someone virtually. Virtual assistants or VA's help companies, professionals and individuals with everyday tasks.
For companies and professionals, some tasks VA's will do might include:
Scheduling meetings

Attending virtual meetings, conferences, or summits and taking notes

Scheduling social media posts

Responding to customers and clients via email and/or phone
For individuals or households, a VA might do things like:
Schedule events like birthday parties, anniversary dinners, make dinner reservations, etc.

Schedule doctor's appointments

Take messages

Answer emails

Place online orders for groceries, online purchases, etc.

Research
Either way, virtual assistants are a big help to busy people. This is a great job if you're looking to work independently from home. And, you can make a very lucrative living if you take on multiple clients.
For beginners, this is a neat online job to take on. Find work online in job banks or freelance job markets or on social media like Facebook.
Virtual assistants can make $15/hour or more as a beginner and this can go up to $35 an hour with experience.
Here are some companies hiring virtual assistants;
Fancy Hands
Vicky Virtual
Time Etc
Belay
Zirtual
Task Rabbit
We Work Remotely
2. Proofreading
A proofreader works to identify errors in spelling in grammar on documents.
They are one of the last steps in the publishing process and a critical part of the success of the publishing project.
If you are great at spotting errors and love working alone in a quiet space, this job may be perfect for you.
Caitlin Pyle started by making around $4,000/month proofreading and grew her proofreading empire from there. Now, she teaches others how to become proofreaders and snag proofreading jobs.
Caitlin offers this free proofreading video workshop that gives you a better insight into this popular career.
Here are a few online proofreading companies;
Babbletype
Lionbridge
Polished Paper
Clear Voice
Cambridge Proofreading
Check out the full list of online proofreading jobs for beginners.
3. Data entry
Data entry is one of the best beginner-level work from home jobs.
A data entry job involves entering information into a computer.
You type information into a software like a spreadsheet and this can be done either online or offline.
It's a simple task that requires accuracy and speed and doesn't require much experience.
Pay is usually low at $12-$15 an hour, but it can definitely add in some extra income.
Companies that offer data entry jobs are:
4. Zen Arbitrage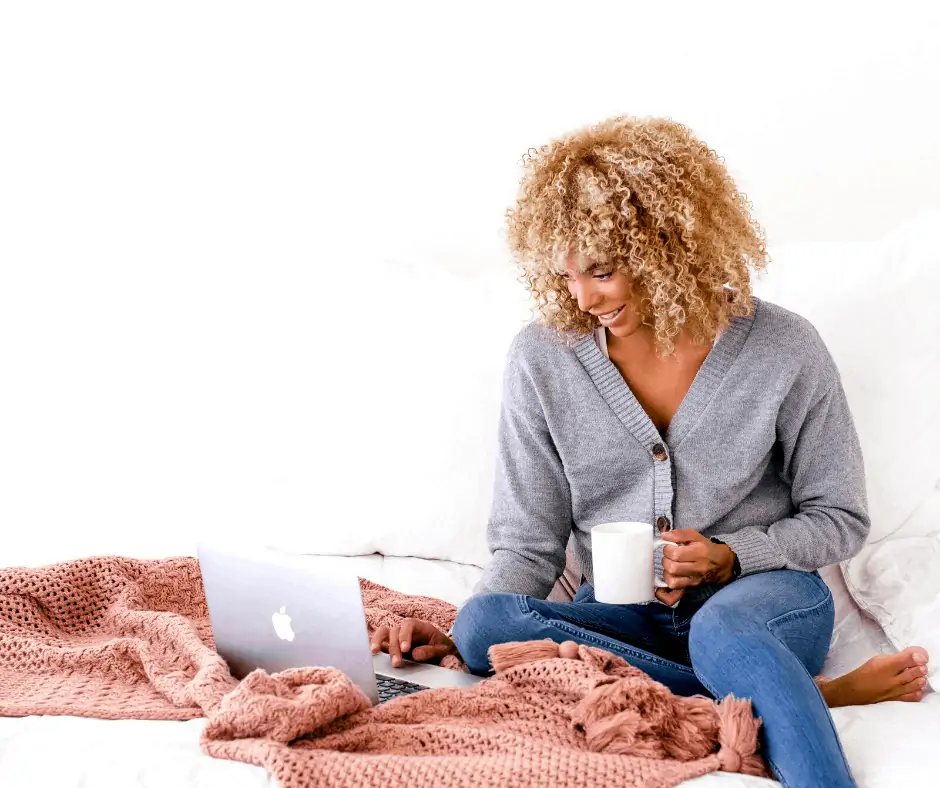 One of the best ways to start selling on Amazon is with Zen Arbitrage.
You can work from anywhere in the world with just your laptop.
There's no need to create or stock products and no need to worry about shipping items either.
Zen Arbitrage is an online tool that scans Amazon for cheap books, that you can relist and for a higher price.
This basically means, you buy for a low price and sell for a higher price and keep the profits. It's really that simple.
Check out our full detailed review about Zen Arbitrage, for more on this well paying online job with no experience.
There are people making over $10,000 a month with Zen Arbitrage and is definitely one to consider for those looking for high paying ideas.
5. Online Photo Editing
Have you considered becoming an online photo editor.
This job is perfect for digital nomads who love to travel the world and make money from anywhere.
As an online photo editor, you will be completing simple photo edits for photographers from around the globe.
Katie Rivera, a freelance wedding photo editor made over $75,000 in one year doing just that.
To explain things in-detail, Katie has created this free video workshop that gives you an insight into the photo editing business, and how this lucrative career, can be suitable for beginners with no experience.
According to Katie – If you can figure out how to take a photo on your phone, slap a filter on it, and upload it to Facebook… you can learn the skills you need to execute a good edit.
You can also read our full interview with Katie here or check out her photo editing course to get an inside look into this $50-$100 an hour career!
---
Make extra money by browsing the web, watching videos, playing online games and testing new products - clothing, food, cosmetics and more! Its free to join. Sign up for your chance to
get a $5 Swagbucks bonus.
---
6. Pinterest Manager
In a day and age where social media is so popular, why not make this best of it?
Whether its an online store, a blog, a business or a cookbook author everyone is finding ways to promote themselves on social media. Pinterest, Facebook and Instagram are the three most popular platforms to promote products to an audience.
I personally use and love Pinterest promotion.
For someone that had never used Pinterest prior to my blog, I found it easy to learn promotional strategies in less than a month.
Pinterest virtual assistants/managers can earn between $35-$50 an hour or work for clients on a monthly package. Say $$$ for a set of monthly tasks – graphic creation or sharing pins on Pinterest.
If this type of work interests you, check out how you can become a Pinterest virtual assistant here.
Alternatively, you can also check out this free video training that explains how you can begin work in this field.
7. Transcription
As a transcriptionist, you will work to transcribe audio files. You will listen to audio files and type what you hear.
Transcriptionists should have strong attention to detail, a great ear and well-organized.
You will listen to audio, identify speakers and type it all out in a transcript. You will likely work using a style guide so you should be good at following instructions.
Transcriptionists can earn up to $25/hour or more and make a full-time income working from home.
If you're not a trained transcriptionist, don't worry.
This is a great online job for beginners. And, you can take transcription training to improve your skills and education so you can have all the tools you need to score transcription jobs.
Places to find transcription jobs include Indeed, Facebook, Rev, and other places.
A simple search on Google can turn up a ton of different transcription jobs currently hiring.
This is the kind of job you can make a full-time career. It's good for college students, corporates looking for a second job, retirees looking for an additional income stream and everybody in between.
See if transcription is right for you and take this free mini-course to check out this lucrative career.
Here are some companies that offer transcription work:
8. Survey Taker
While I would not consider survey taking a job, it is a unique opportunity to make money with probably the most flexibility on the list.
You get paid to share your honest opinion.
First, join survey sites. Then, take surveys and get paid.
That's the entire process. It's free to join legitimate survey sites and they all work a little differently.
You may make up to a few hundred dollars per month with survey taking so it's great if you want a little more extra cash during the month.
They will pay you via direct deposit, gift cards, PayPal cash and rewards.
Surveys can take 2 minutes to complete or up to 20+ minutes. And, you can earn anything from $0.25 to $20+ per survey.
There are also high-paying survey companies where you can make a lot more money per survey – over$4.
Survey Junkie is one legitimate and reputed survey company that pays up to $50 per survey. Definitely worth checking them out if you live in the US, Canada or Australia.
You may the high paying surveys once a month or so, but you also get the opportunity to take part in the traditional surveys and you can pretty much take as many of them as you'd like.
Here are 8 surveys that pay up to $100 each via PayPal.
9. Customer Service
As a customer service rep, you may work with customers online through email or chat. This is unlike some jobs where you may need to talk via headset and chat with customers over the phone.
You will answer general customer questions that require light to moderate research and jobs like this are good for beginners without experience.
Places to Find Work from Home Customer Service/Chat Jobs:
Companies known to hire work from home agents include Apple, Amazon, Capital One and others.
You can make $10+ per hour as a remote customer service agent.
Final Thoughts on Entry-Level Work from Home Jobs
There you go, these online jobs for beginners make the best entry-level work from home positions.
Wherever you stand, you've come to the point where you want to land an online job and I hope this list helps you get one step closer to getting that work from home gig.