*This post may contain affiliate links. Please read the full disclosure here. 
When we talk about working from home, we often think about freelancing as its a flexible option.
But which ones pay well?
Which ones have a low start-up cost and a good income potential?
Online proofreading might be the best answer.
This is a job that pays you to spot errors and make corrections in books, blogs and other online content.
You get paid to read and correct mistakes online.
There is an incredibly high demand for proofreading jobs worldwide, and the best part is that you don't need to be in any specific location to do the job.
You can be on holiday and work from your computer or tablet!

Proofreading online is a lesser-known side hustle that is perfect to work around a busy stay-at-home mom life. One such mom who makes money proofreading online is Amanda – Read full story here.
What is proofreading?
Proofreading is where you take content written by someone and check for grammar and punctuation errors to make it perfect.
You do need a good command of the English language, but do not require any degree or certification in English. However, what you do need is the right training.
This job is for people who enjoy correcting grammar and spelling mistakes.
Here's one way to tell if this is right for you. Do you answer yes to any of this?
Good at

catching typos and misplaced commas

?

Constantly

correcting texts

?

Read through an email

five times before you hit send

?
If yes, this job could be for you, as this is what a proofreader does on a daily basis – correct punctuations, errors in texts, and getting content close to perfection.
Proofreading courses online
One of the most popular proofreading courses online is Caitlin Pyle's Proofread Anywhere. Caitlin is an expert proofreader who has been featured in everything from Business Insider to Forbes.
She teaches everything you need to know to make sure you become a well-equipped proofreader.
And it doesn't stop there. After you master the proofreading skills, she will show you how to convert this into your very own business. A business, where you work your own hours and set your own goals.
You'll also learn exactly how to find clients, structure your workdays, and run a successful proofreading business right from home.
While proofreading is one aspect of the job, marketing your business and finding clients is another. This is something you will learn in this course.
Want a video explanation on the proofreading business?
For those that are still unsure if a career in proofreading is the best choice for them, she has created a free 76- minute free video training that talks more about proofreading as a profession.
It answers most of the basics questions you might have about becoming a proofreader. She also shares some of the popular tools to help you proofread online content.
Click here to check out the content of the course and further information on starting a career as an online proofreader.
Benefits of working as a Proofreader:
1. A flexible career option, where you can choose your hours of work and set your own rates.
2. This type of job is not location dependent, so you can work from anywhere in the world. All you need is your laptop or your tablet.
3. Well paying with an earning potential of $36k -$60k per year.
4. Proofreaders can use their skills to move on to advanced careers like transcription, freelance writing, or becoming a self-published author.
5. You are a one-man (or woman!) army where you work independently.
6. Creating a small website will help you promote your proofreading business to others on social media. Facebook groups are also great to reach out to bloggers that require proofreaders for their online content.
7. Low start-up cost. You will only need a computer to work on and proper training to get started.
Online Proofreading Jobs with No Experience
First, let's take a quick look at who needs Proofreaders.
Bloggers – for blog posts/ email newsletters
Ebook authors
Online course creators
Small business owners
E-commerce sites
Essay writers
These are just a few to name. Apart from these professions that need proofreaders, listed below are online companies that often hire online proofreaders to work from home.
Here are 20 other online proofreading jobs for beginners
Is Proofreading a flexible career for stay-at-home moms?
Read what Tamra, a mom and online proofreader had to say.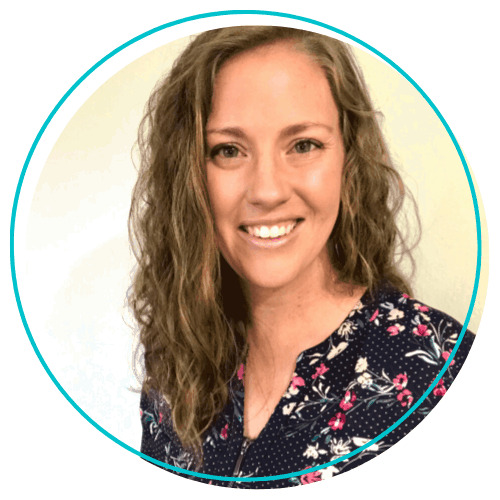 Language was always an interest of mine, and I already had a "bad" habit of correcting grammar and spotting mistakes in written words wherever my family went, so I gave it a shot. I am so glad I did!
---
Get $5 for signing up with Swagbucks:
Make extra money by browsing the web, watching videos, playing online games and testing new products - clothing, food, cosmetics and more! Its free to join. Sign up for your chance to
get a $5 Swagbucks bonus.
---
The coursework through the right training not only helped me increase my proofreading skills, but it also gave valuable instruction that helped me set up my business properly—an area in which I had NO previous experience.
In the end, I was able to confidently present myself as a knowledgeable professional to my potential clients, and that felt good.
Several months after graduating, I am working as a freelance proofreader.
It's only part-time work right now, but that's exactly what I wanted.
I love having the flexibility to change my workload as my kids grow and my obligations change.
I am so grateful for the opportunity to make enough money to give my family a little financial wiggle room while still devoting my full attention to my family.
Final thoughts on becoming a freelance proofreader
Proofreading is the up-and-coming profession that — due to the rise in popularity of self-publishing — will start to become more competitive in the coming years.
We are not only talking about big-name authors, but small business owners and bloggers are also very keen on publishing ebooks and courses – all of which need to be proofread!
Proofreading is a skill that you might already possess if you are a grammar obsessed. Now its time to take it to the next level and make money from it.
Make sure you check out this free video training from Caitlin who has over 4,800 students, including Tamra, to make money proofreading from home.
General Proofreading FAQ's
1. Do you need to have a degree in English to work as a proofreader?
You do not need a college degree/major in English to work as a proofreader. Caitlin's training will guide you through all the steps to become a professional proofreader.
2. Are proofreading jobs flexible for busy stay-at-home moms/dads?
As a freelance proofreader, you get the opportunity to choose how much work you want to take on.
3. Who is proofreading for?
If you have an eye for detail and enjoy spotting errors in a text message or social media posts – this is a career to consider.
4. How long does it take to complete Caitlin's proofreading course?
General Proofreading
by Caitlin Pyle is full self-paced and gives you lifetime access. This means you can complete it as fast as you can or choose to take it slow. On average students takes a month to complete the course.