*This post may contain affiliate links. Please read the full disclosure here. 
Grocery List App
Are you looking for a convenient and easy to use grocery list app?
Tried the Cozi app?
If not, I'm here to fill you in on all the details of how this simple to use app can help organize your life so that you can make more time to spend with family.
*This post contains affiliate links. The disclosure here.
Cozi is a free app that is designed to help users organize their grocery shopping lists, calendars, meal plans, and a lot more in one place.
This app is ideal for users who are constantly busy and can help manage the chaos of family life in keeping track of everything from school schedules, household chores, sports activities and other family events.
The other good thing about the Cozi app is that it can be accessed anywhere, anytime, and on any platform including android, iPhone, plus your computer/laptop. Want more information on how the Cozi app can help you?
Here is an easy guide and a Cozi Review.
How to Use the Cozi App
To use Cozi, you need to first download the Cozi app.
Next, create a new account by entering your email address, name, and password in the registration form.
After you submit the required details, you'll receive a message to verify your account to complete the registration process. You can now start using this time-saving app.
The Cozi app allows everyone in your family to use one account and sign into the account from any mobile or computer device they use.
To add more users into your Cozi family account, you click on settings to add names and email addresses of the family members allowing them to log in to the Cozi family account. As such, it allows the additional family members to add events into the family calendar so that everyone can see what is going on and what activities need to happen.
What Does the Cozi App Do?
The Cozi app has a number of excellent features, it's like having a personal assistant on your computer or your phone. It helps you organize, simplify and prioritize your life if you have a busy schedule.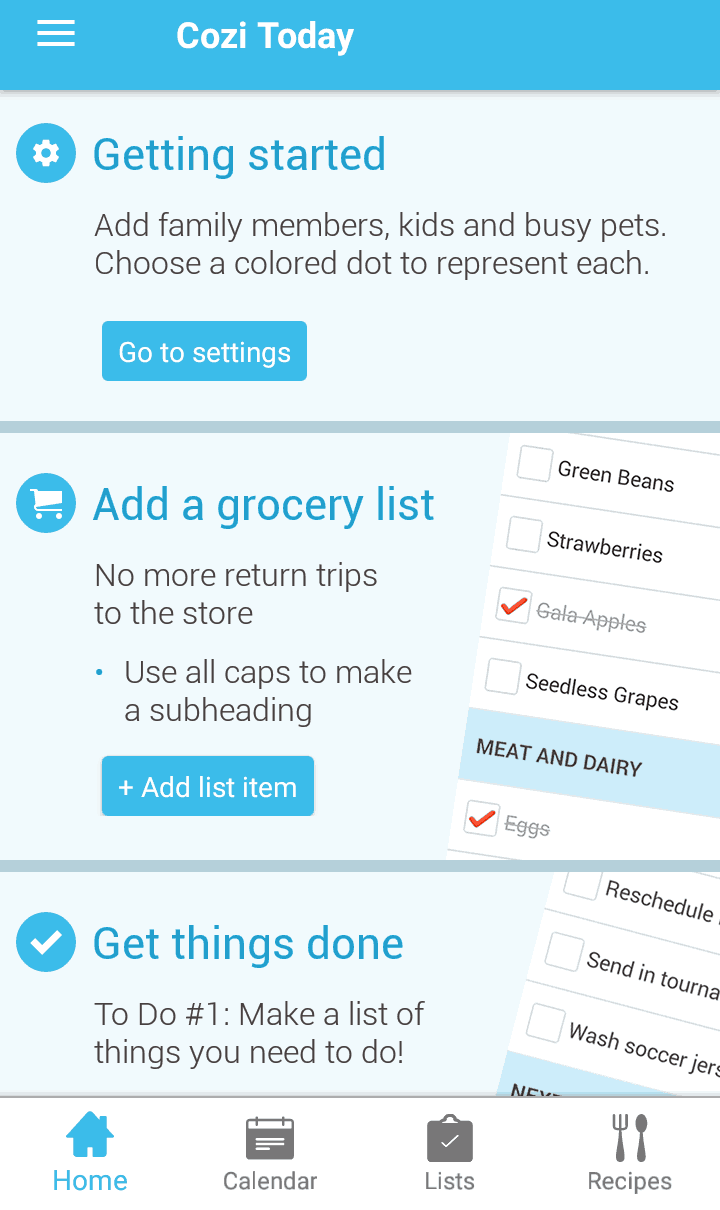 Let's dig a little bit deeper into what the Cozi app can do:
1. Grocery List App
You can easily and quickly create grocery lists with the Cozi.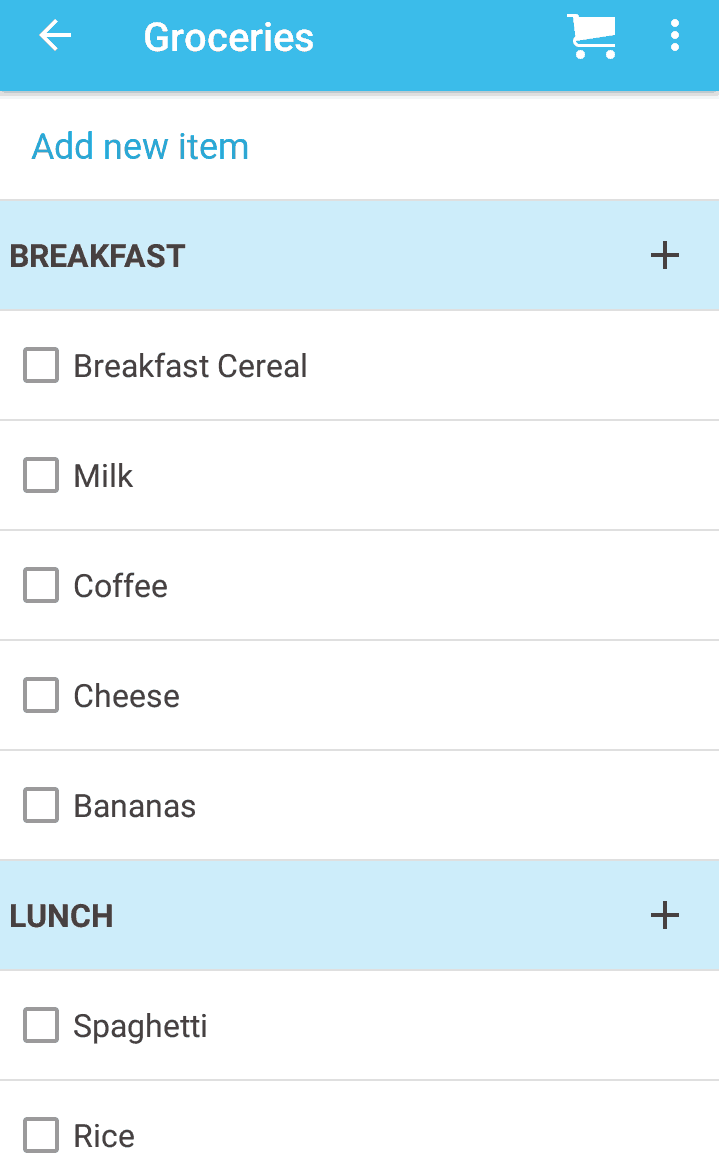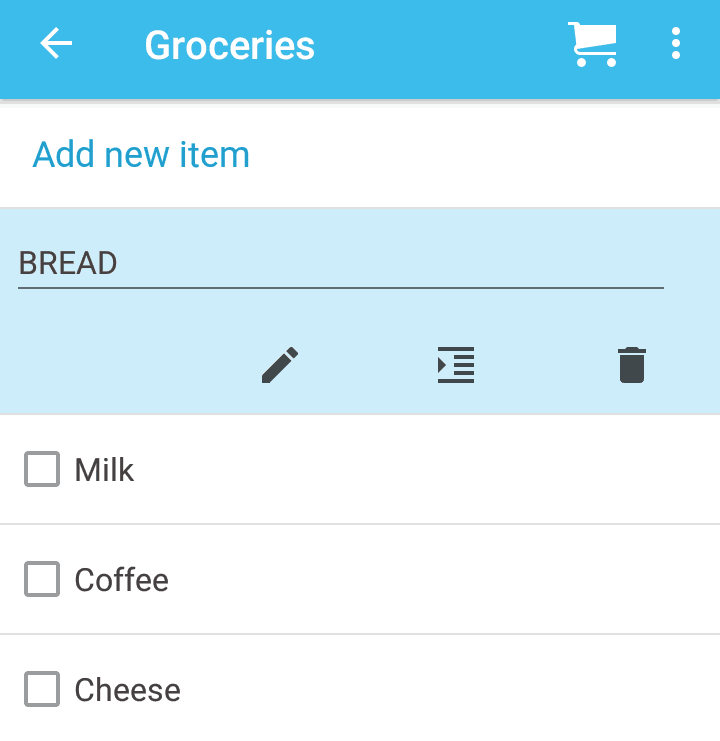 The app features a shared grocery shopping list that allows your kids or spouse to add items to the list. Saves you time in discussing what you need to buy and also has all the information in one place.
This is a must-have app for moms, to help beat the stress of everyday life.
2. Recipes and Meal Planning
You can create a weekly meal plan by simply dragging and dropping recipes that you want onto the days of the week, allowing you to avoid making decisions last minute.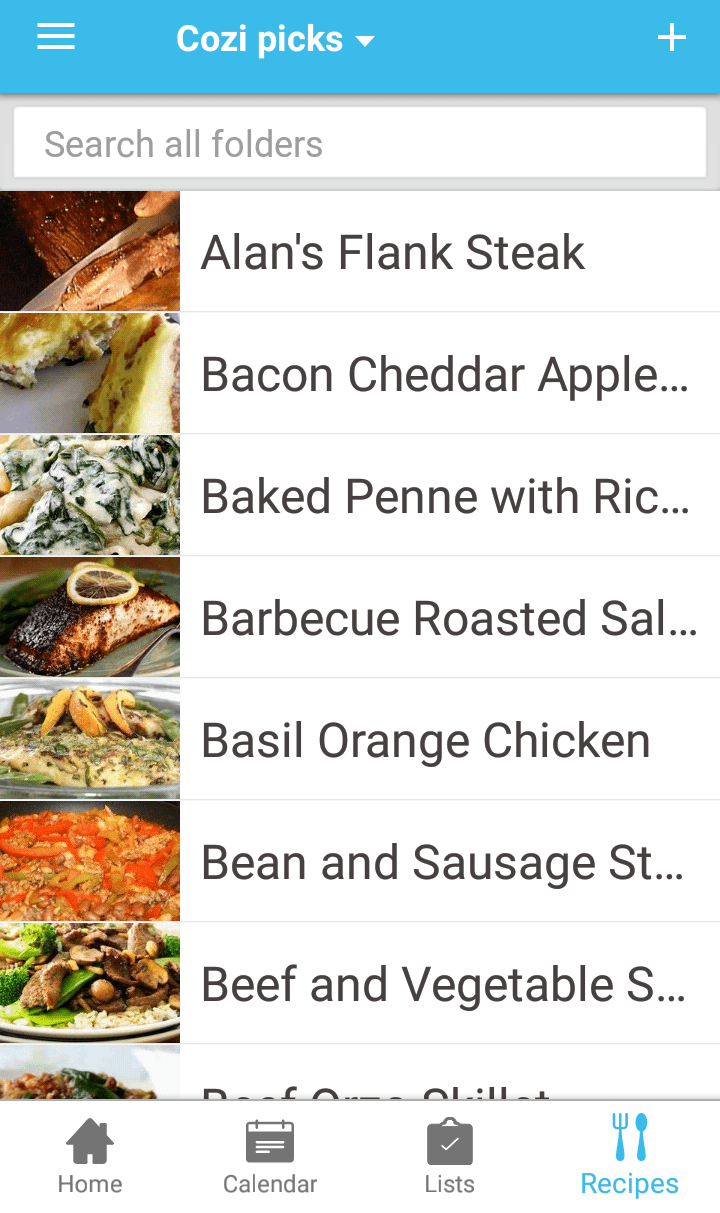 Every family member in the calendar can see the meal plans and make changes where necessary. The Cozi recipe box also allows you to import your favourite recipes from the web by adding links to your search engine's bar.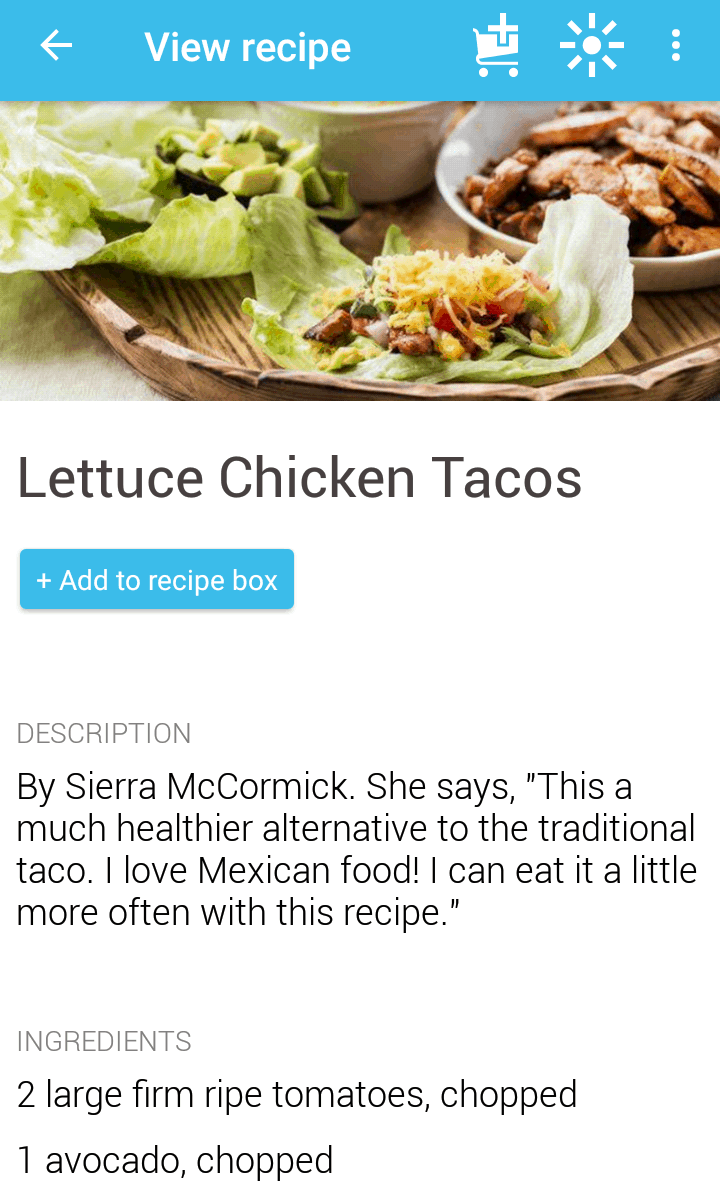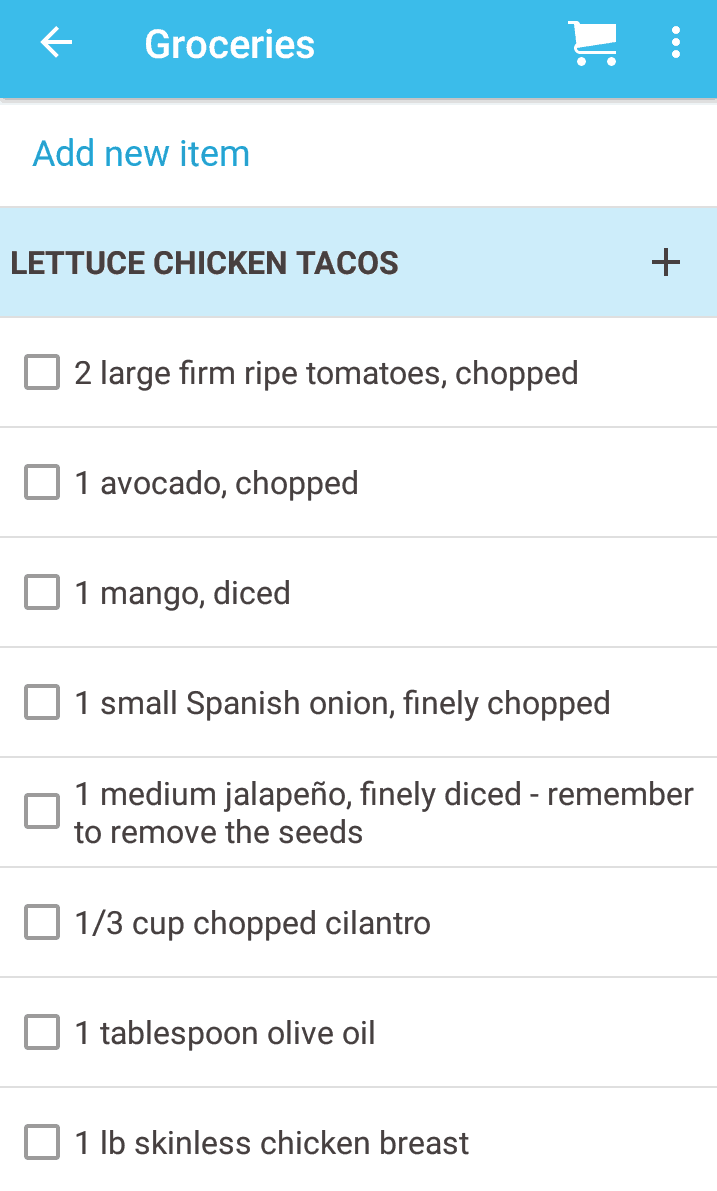 These ingredients are automatically added to your shopping list.
If you already have some of these ingredients at home, you can uncheck the boxes and save the rest.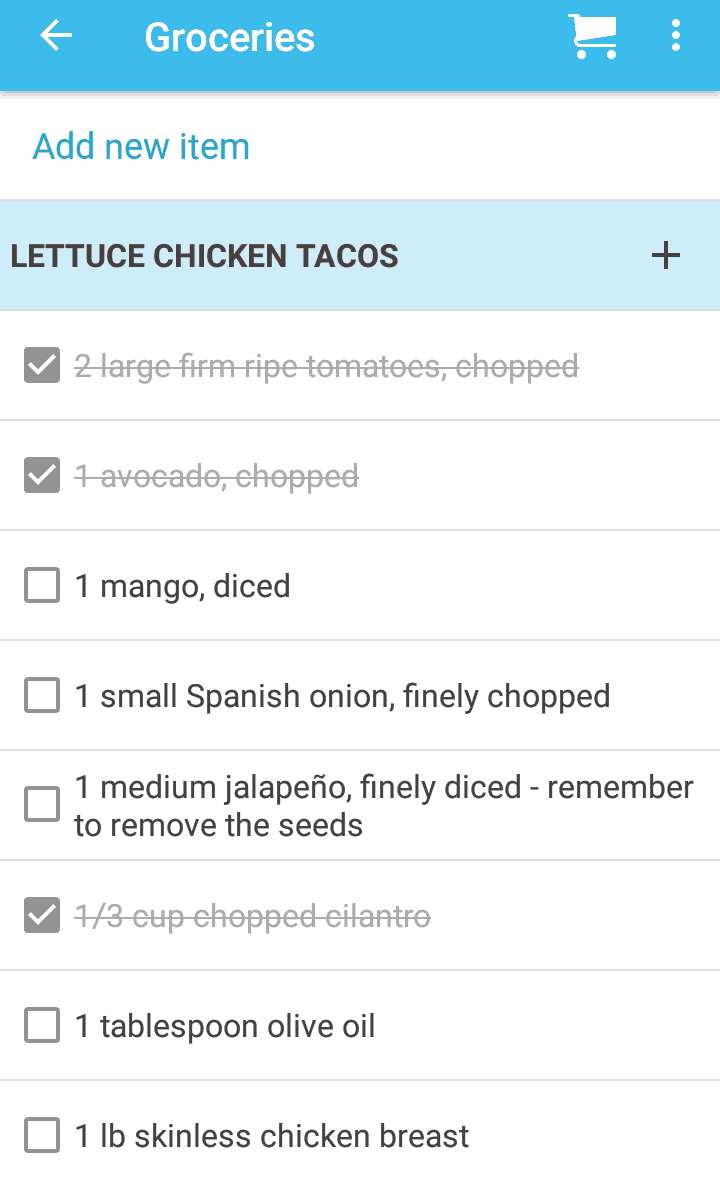 3. Shared Family Calendar
Once you register and download the app to your device you have the choice to grant permissions to other administrators like spouse, or kids during the initial setup of the app. These other administrators can also edit and add appointments and events to the calendar. You can even personalize the calendar by adding a family photo to the app.
Each member of the family that is added to the calendar is assigned a colour and you can also change each member to a preferred colour.
The calendar also gives you an option to either filter an individual calendar, or view the entire family calendar at once. You can also set reminders to keep everyone on task, to remind them of important events or appointments.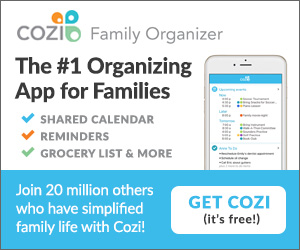 4. The Family Journal
The precious little moments spent with your family can easily be lost in the day-to-day craziness. With the help of the Cozi family journal, you can remember your favourite moments shared with your loved ones.
You can keep the memories of holidays, family trips, anniversaries, your kid's first words, the first day of school, among many other fun milestones. The Cozi family journal can help you chronicle all these special events.
5. To-Do Lists
You can never go wrong with a to-do list and the Cozi app can create and customize lists, add tasks to your calendar, and help members of your family remember assigned chores. This feature is basic but it is helpful when noting down the important things for family members to do.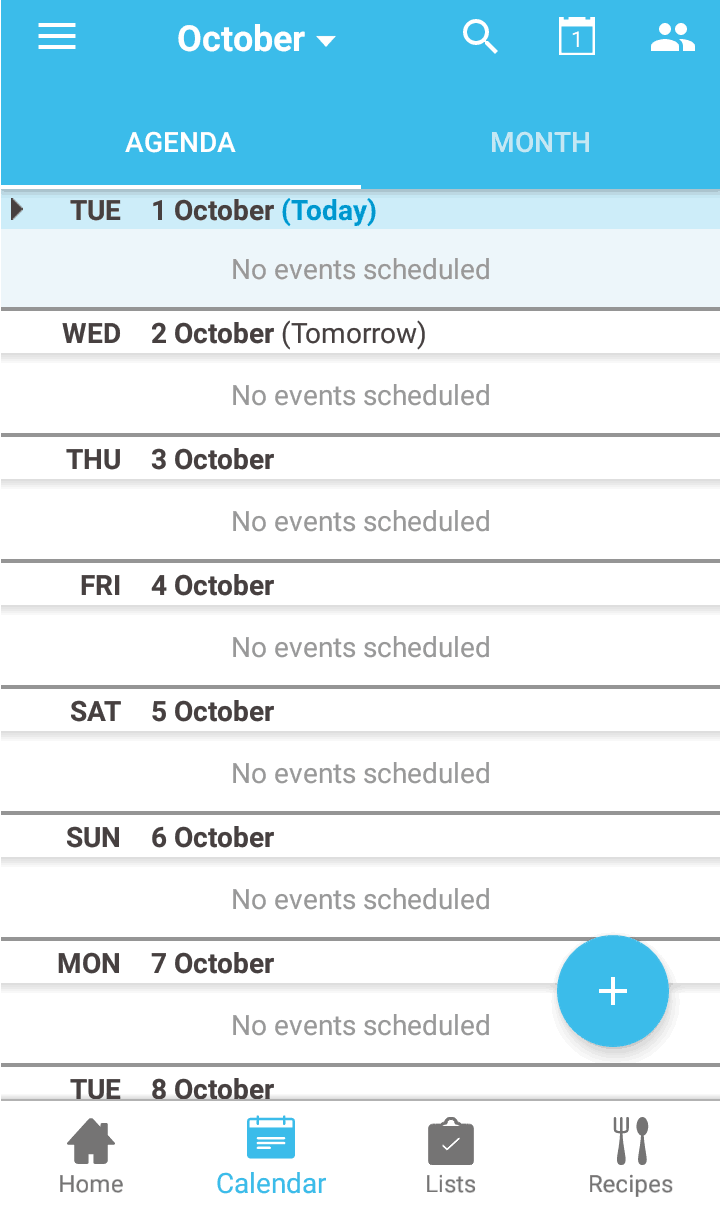 ---
Make extra money by browsing the web, watching videos, playing online games and testing new products - clothing, food, cosmetics and more! Its free to join. Sign up for your chance to
get a $5 Swagbucks bonus.
---
Related Posts:
Healthy and affordable Meal Plan you must check out!
Shopping list App for Free
The Cozi app is a great shopping companion as it offers one of the best shopping list app features where you can create and manage the list of all the items you want to buy.
No more sticky notes, forgotten scraps of handwritten shopping lists or return trips to the grocery stores because you forgot to pick up an item.
With Cozi, your family members can see and manage shopping lists from anywhere.
Cozi helps you to retrieve lists when you are at the store and check items added by other members of the family. Cool right?
Apps Like Cozi
There are other apps like Cozi such as Anylist, Hub Family Organizer, Shopping List Ease, and Wanderlust.
While Cozi shares similar features with these calendar apps, Cozi is slightly different because it's a one-stop-shop reminding you of important events and activities, meal planning and grocery shopping and many other functions
Cozi App Review
With everything moving so fast, today's modern life can feel very overwhelming for families. Many parents work multiple jobs while kids also require more time for school and extracurricular activities. Because of this finding balance and a way to spend quality time as a family unit is a struggle.
Being able to spend time engaged in activities that are meaningful happen less and less. Even simple things like having dinner together.
Everyone should be involved in planning dinners, cleaning, preparing family events and kid's school activities. You can do this with the Cozi family organizer app.
Best Grocery List App
Cozi has helped more than 20 million people keep their families organized.
In addition to keeping members of the family on the same page, Cozi also has cost benefits like sending reminders to pay bills on time and cutting back on duplicate purchases on shopping.

Overall, the Cozi family organizer is more than just a grocery list app. It helps simplify your life with its easy to manage features including the meal planner, family journal, to-do lists, shopping lists, and calendar.
With the combination of all these features, it will allow you to reclaim your time and stick to your budgeted plans.