*This post may contain affiliate links. Please read the full disclosure here. 
Are you looking for jobs that pay cash near you?
Believe it or not, there are hundreds of easy cash jobs that pay well.
You might be a stay at home mom or a dad looking for ways to add an extra income, or a college student looking for side jobs near you.
Regardless of your situation, this post is going to show you a few odd jobs that pay a decent amount of money.
If $600 -$1,000 a month sound good to you, read on to learn about these 19 websites for odd jobs. Increasing the amount of work you take on raises your chances to make more money on the side.
What are Odd Jobs?
An odd job is a not so traditional way to make money.
It isn't the usual 9-5 job, but instead small jobs that once completed will allow you to take on more tasks.
For example it could be wine tasting, dog walking or handyman jobs in your local neighbourhood.
In today's post we are going to take a look at some odd jobs online along with apps for random jobs that pay well.
How to Find Odd Jobs?
Apps are an easy way to find odd jobs.
Signing up to as many odd job apps like the ones listed below, will widen your chances of landing a few odd jobs a day.
Once you set your rates and availability, you will be able to find odd jobs in your area without having to travel too far for work.
19 Apps for Odd Jobs
1. Quick Job Apps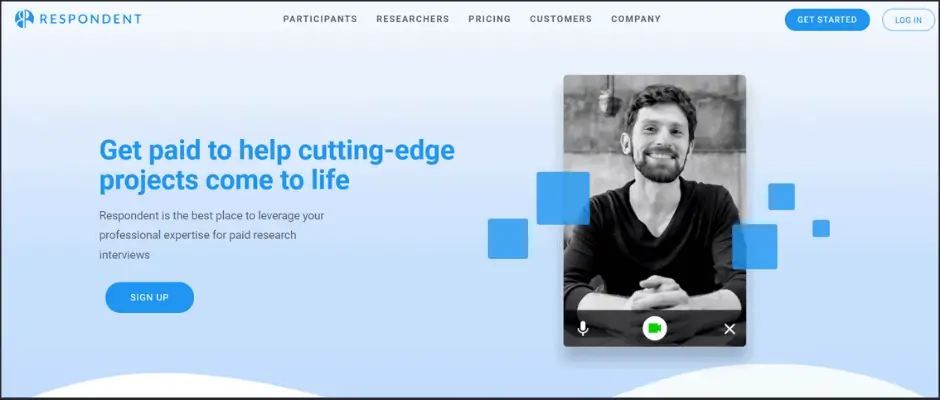 Pay: $100-$700 an hour
Method of Payment: PayPal cash
How would you like to earn money by taking part in online research studies?
Respondent.io is an online research study group that pays participants between $100-$700.
They are looking for professionals, parents or students to sign up with them, so you can help researchers with their work. You can choose to help in the form of online surveys or video calls.
The longer the study and your level of expertise on the subject, the higher your pay – $100 to $700 an hour.
To join Respondent you can sign up here using your LinkedIn or Facebook login for verification.
Once signed up, you will be notified by email when there is a new study available or you can log in to your Respondent dashboard anytime to view opportunities.
Respondent Review post.
2. User Interviews -$100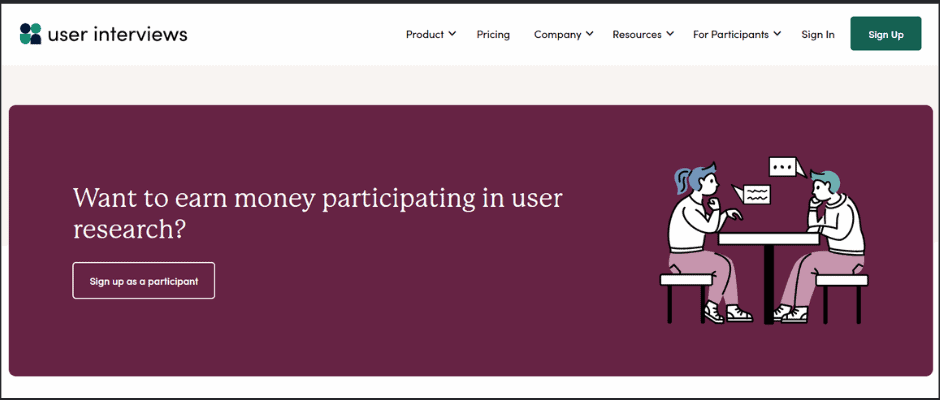 Pay: Earn between $50-$100 per study.
Payment method: PayPal cash, check or gift cards
Another paid online research platform who are currently accepting participants from the US and Canada, with interest in topics ranging from food, consumer goods, technology, pets and more.
Once you sign up with User Interviews by providing some basic information, you will be emailed relevant studies.
Apply to the studies that interest you, and take part in a screening test. Once you are accepted, you participate in the research and get paid.
3. HealthyWage – $10,000
Pay: up to $10,000 in prize money
Method of Payment: While this isn't a real job, this app pays you real cash!
HealthyWage is a personal weight loss challenge, that pays you to lose weight.
The prize money depends on a few factors like, how much weight you want to lose, length of the challenge you want to participate, and body measurements.
If you are wondering why I have included this to the list, its because you can get paid up to $10,000 if you complete the challenge successfully.
They have a prize calculator where you can see how much you are eligible to earn.
The first step after signing up is to place a bet. This can be as little as $6 a month for the period of your challenge.
If you reach your weight loss goal, you will get your prize money, which is usually two or three times the amount you invested.
Read our full HealthyWage review here.
4. Swagbucks
---
Make extra money by browsing the web, watching videos, playing online games and testing new products - clothing, food, cosmetics and more! Its free to join. Sign up for your chance to
get a $5 Swagbucks bonus.
---
Pay: $100 – $200 per month (varies depending on tasks completed)
Method of Payment: PayPal cash and gift cards
If you are looking for an odd jobs app, try Swagbucks.
Its more of a short tasks website that pays you. You earn points for doing the little things, and these points can be redeemed for PayPal cash or gift cards.
There is more than one way to earn with Swagbucks, and a few of them are listed below.
Get paid to search the web. As simple as that. Once you sign up with Swagbucks, you can use this website instead of Yahoo and Google to browse the web. Using Swagbucks for your internet searches gives you points.
Opportunity to take part in daily surveys, with some paying as high as $35/survey.
Earn cashback points when you shop online at select retailers.
Read other ways to earn with Swagbucks here.
5. Scan Shopping Receipts and Earn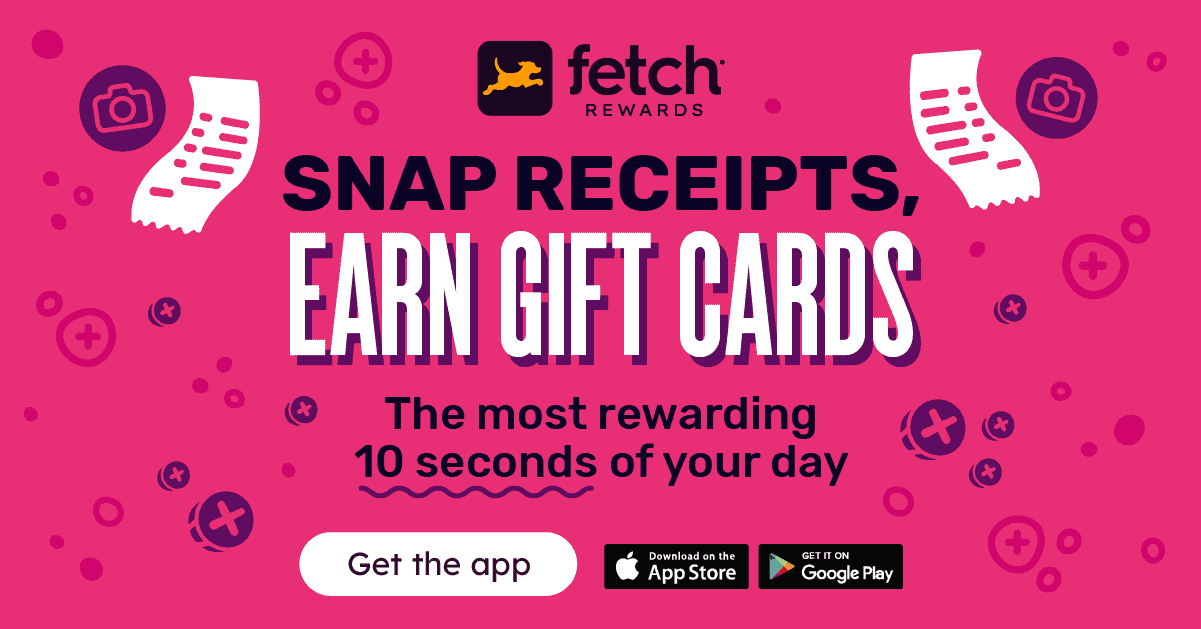 Fetch Reward is an app that pays you to scan your receipt. As simple as that!
No couponing, no scanning barcodes, no surveys and no ads.
Once you finish shopping just scan your receipt to earn rewards in the form of e-gift cards from Target, Amazon, Kohl's, Sephora and hundreds more.
You can cash out with as little as $3. Download Fetch Rewards for free on your phone and start to earn free money.
Another way to make money grocery shopping is with Rakuten. This is one of the highest paying cashback apps that give you PayPal cash. Rakuten is legit and is free to join.
6. Steady App for Odd Jobs
This is an app that shows job listings around your location. It's free to sign up and you can do so right here.
Since you sign up using your zip code, it will only list available jobs near your area.
Some of the work companies listed on the Steady app are Target and Instacart.
7. Branded Surveys
Big companies need help with market research and require survey takers to provide opinion on a product.
By answering questions with Branded Surveys you are not only making money, but also help influence companies build products that suit consumers.
Once you sign up with Branded, you will be sent relevant surveys to complete for PayPal cash or virtual gift cards.
You need a minimum of 500 points to cash out. Signing up and completing your first survey will help you make your first 100 points.
8. Survey Junkie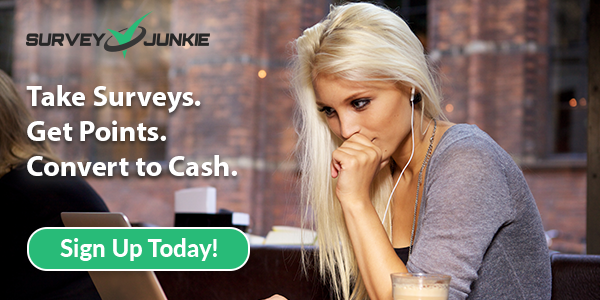 One of the most legit survey apps that pay up to $50 a survey.
Survey Junkie can be used by those that are 13 years and over, this makes it great for teenagers that are interested in making money from home.
You will need to have a PayPal account as you can redeem cash once you reach their minimum threshold of $10. This app is currently available to only those living in the US, Canada and Australia.
Read our full Survey Junkie Review.
Odd Cash Jobs Near Me
If you are looking for part time side jobs to make extra cash, here are apps to find work in your neighbourhood.
9. GigWalk
This is an app for small jobs.
Complete short tasks with the Gigwalk app available on both Android and iOS devices.
Once you download the app, you can view their map or job listing and complete gigs that are suitable for you. Payments are made to you by PayPal.
Tasks range from 5 minutes to a few hours and you can earn from $3 to $100 depending on the length of the gig.
10. Handyman Side Jobs Near Me
Handyman apps are considered as the best odd jobs that pay cash on the spot.
If you are looking to find cash jobs near you, try Task Rabbit.
This is an online marketplace where you get paid to do freelance work. You will find work ranging from gardening, pet sitting, cleaning, event planning or being a personal assistant.
Once you have signed up, you can use their app to search and accept gigs. You get your payment on completion of the job.
TaskRabbit is only available to those living in the US and the UK.
11. AirTasker
Similar to TaskRabbit, AirTasker available to those living in Australia and Ireland.
Search for small jobs using the app and make a price offer. Once the poster is happy to proceed with you, you can get the job done, and money is deposited into your Tasker account immediately after you have finished the work.
According to their website, you have the potential to earn up to £2,900 a month with Airtasker.
AirTasker review article here.
12. Instacart

Would you like to earn money shopping for others?
Join Instacart.
With the option to set your own hours and days of work, you get the opportunity to work as much or as little as you want. Once you have joined Instacart, you earn up to $20 an hour to shop and deliver groceries to customers.
13. Get Paid to Walk Apps
Yes, there are apps available that pay users to walk. Most of them work on a point-based system when you redeem the points for cash or gift cards.
These apps work by tracking your steps through your smartphone.
Here are 18 apps that pay you to walk.
14. Honey App

The Honey app is a free browser extension that automatically finds coupons when you shop online. Although this isn't a job app, it can save you some money while you shop. It takes away the hassle of having to look up coupon codes each time we shop.
They have over 10,000,000 members that are using the Honey app to save money.
How does this app work?
First, you will need to install the Honey app and shop online as you normally would. Once you head to the online checkout, this app will automatically give you a coupon code with the biggest savings to use.
They have thousands of retailers you can choose from including eBay, BestBuy and Macy's.
15. Job Spotter
Jobs Spotter is a fun and engaging odd job app. When you walk around your neighbourhood and see a hiring sign, you can snap a picture of it and submit it to this app.
The more photos you send, the more points you earn. Accumulated points can be redeemed for Amazon gift cards.
16. Nielsen Computer & Mobile Panel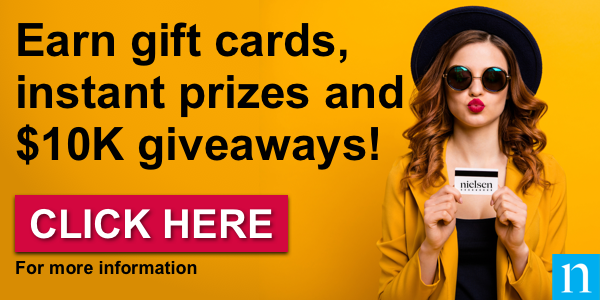 This app pays you rewards just for installing the apps and letting it run on your phone or desktop. They are a research company that is interested in analysing internet trends.
In return for downloading the Nielsen app, they pay up to $50 a year on each mobile device that has the app running. You also stand a chance to win up to $10,000 in rewards each month.
Another app that works similarly to Nielsen Digital is SlideJoy.
17. Food Delivery
This is a popular delivery service that works well with any busy lifestyle.
Once you join the DoorDash, you can use the DoorDash app to make money delivering food from restaurants to customers.
DoorDash is currently available in over 7,000 cities in the U.S, Canada and Australia.
You can either drive or bike with them, and allowed to choose your own hours of work.
Sign up for DoorDash here is you meet the following requirements:
18 or older

Any car, scooter, or bicycle (in select cities)

Driver's license number

Social security number (only in the US)

Background check
18. EasyShift App
The last odd jobs app on the list is Easy Shift.
The EasyShift app is available for those living in the US and the UK. Once you download the app you will be shown little tasks that will earn you PayPal cash.
Tasks are fun and easy, like taking photos of products, checking for prices, and reviewing deals and discounts. The best part is you can get paid within 48 hours of approval.
Definitely a fast paying odd job app to consider!
19. ClickWorker
Clickworker is a fantastic odd jobs app to make money on your phone.
For example, you can simply follow the instructions on the app and upload photos to earn. The pictures are used to advance the development of artificial intelligence (AI).
Another way to earn is by becoming an app tester. If you have an smartphone or a tablet, you can give your opinion on the design and usability of an app to make money.
If you prefer going out and about to earn, you can become a mystery shopper instead.
Use the app to find mystery shopper jobs in your area and complete the tasks.
Some of the tasks may include checking product displays and pricing. If this sounds like the job for you check out Clickworker.
How can I make money with odd jobs?
Apart from the list mentioned above, there are a number of other odd jobs that you can consider. Here are a few examples;
Online tutoring
Dog boarding
Pet sitting
Advertise on your car
Gardening
Sell second hand items
Coaching/Mentoring