*This post may contain affiliate links. Please read the full disclosure here. 
Shopkick App
One of the best ways you can save money is by earning cashback from basic purchases like grocery shopping.
Shopkick is an innovative and fun mobile app that pays you for scanning receipts and barcodes.
Want to find out more about this money-saving app?
Well, read on to learn how to make money scanning barcodes using the Shopkick app.
As you know I like to save money in any way that I can, and this app allows you to choose rewards from a variety of online stores and popular platforms like Amazon, Walmart and Best Buy.
But first, let's find out exactly what Shopkick is all about.
*This post contains affiliate links, which means we may receive a commission if you buy using the links below at no extra cost to you. Disclosure here.
What is Shopkick?
Shopkick is a phone app that pays you points for doing little tasks.
You can earn for either visiting stores, scanning items in-store or buying items.
You get rewarded with points called 'kicks' for completing simple actions like literally just walking to the store door.
Additional kicks can be earned by scanning items when in-store and even more kicks when you purchase those scanned items.
These kicks can be redeemed for gift cards at your favorite big brand stores like Starbucks, Target, Best Buy and many more.
How Does Shopkick Work?
How Shopkick works can be explained in four simple steps.
Download the Shopkick app
The first step is to download the Shopkick app through Google Play or iTunes and the app is free for you to use.

Once the app launches, you are prompted to pick the type of gift card you want to earn kicks from. Enter from the selection to move to the next stage. If at any point after you have registered your Shopkick account you decide to change your gift choice, you can do so later on.
Creating Your Shopkick Account
You can easily create your Shopkick account using Google, Facebook, or your email address. After you have signed up, you will receive a link through email or text to verify your account.
You can begin to complete offers to start earning the reward points called kicks. When you have earned enough kicks, you can redeem these points in the form of cash or gift cards.
How You Can Earn Money Using Shopkick
There are several ways in which you can complete offers on Shopkick for you to earn great rewards.
Shopkick barcodes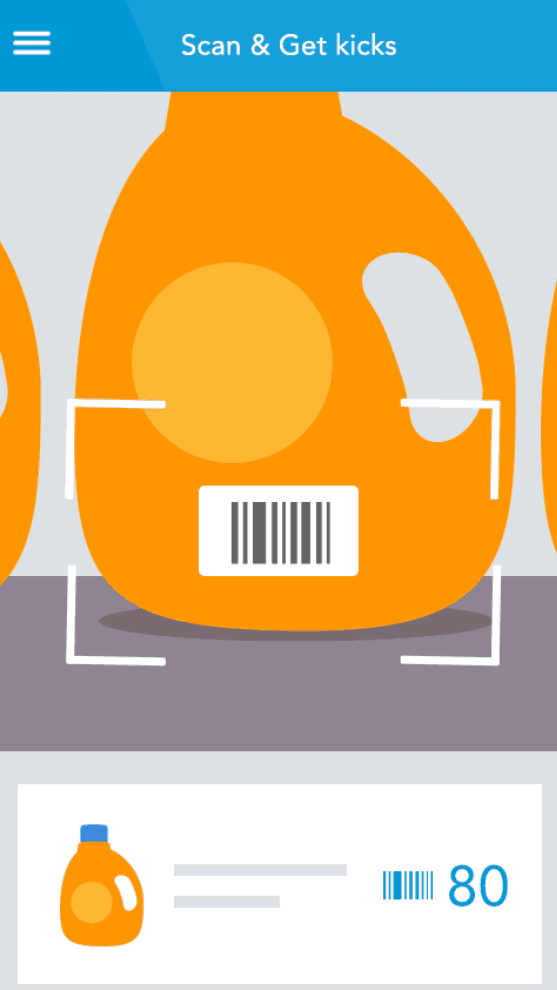 You can earn points through Shopkick barcodes using the in-app scanner which scans through select item barcodes. All you have to do is turn on the Shopkick app and hold your phone close to the barcode on the selected products.
How do you scan products:
Go to the Earn tab and choose "kicks nearby".
Find and visit the store that shows kicks available.
Use the "Scan" icon on the app to scan barcodes at the store.
Walking into the Stores
Imagine getting paid just to walk into a store. Shopkick partners with several stores that pay you to walk into their stores. Make sure your Shopkick app is on before you walk into the store, and find kicks nearby.
To use the walk-in option:
Make sure Bluetooth is enabled and you are connected to a data or wifi signal
Open the app and walk into the store – yes, thats it!
Submitting Your Purchase Receipts
Most people throw away their shopping receipts as soon as they get home and unpack the shopping. Don't do that as you could really be losing out, instead hang on to them to earn kicks later when you submit your shopping receipts.
How to purchase items for kicks:
Go to the Earn tab on your app and select "Kicks Nearby".
Select the store you are in and click "Receipts".
This will show you all the items available at that store for kicks.
Linking Your Credit Card
If you pay with your credit card after shopping for items, you can link your card with Shopkick to get reward points for every dollar you spend shopping. Not sure if this can be doubled up as some credit cards also offer cashback rewards.
Shopping Online from Shopkick Store Partners
To get the full benefit make sure to shop with online stores that are partnered with Shopkick. You can purchase products online directly from Shopkick supported stores. And just like the brick and mortar stores, you can also earn kicks by visiting the online stores and when viewing online offers.
---
Make extra money by browsing the web, watching videos, playing online games and testing new products - clothing, food, cosmetics and more! Its free to join. Sign up for your chance to
get a $5 Swagbucks bonus.
---
Referring Your Friends
You can earn up to 250 kicks for every friend you invite to Shopkick. However, they must register through your link or referral code for you to earn the kicks. Refer as many friends and family members as possible to quickly earn kicks.
Watching Videos
Watching videos is another way to earn rewards through the Shopkick app. By watching promotions, product descriptions and other promotional videos you can view to learn more about how you can use the app and the best part is you get kicks for every video you watch.
Buying QR Codes
Shopkick allows you to earn reward points through their QR Codes promotion. When you visit your favorite stores, you can purchase QR codes to earn more points.
How many Kicks does it take to get a gift card?
So how much are these kicks worth?
Often, 250 kicks are worth $1. This means 500 kicks are worth $2 and so on.
You can begin redeeming gift cards from as little as 500 kicks. But it's nicer to accumulate more kicks to earn a bigger priced gift card.
How do you get kicks fast on Shopkick
If you are already using the Shopkick app and feel that you're not earning enough points, here are three Shopkick hacks to help you increase your points to maximize your earnings on Shopkick.
1. Leveraging Shopkick Barcodes
Although sometimes you may not be able to visit a physical store, you can still make some money with Shopkick when online by scanning UPC or QR barcodes when searching a product on the website. However, Shopkick policy requires you to visit stores in person to earn kicks genuinely. Therefore, you should be careful and avoid only scanning barcodes from home to prevent your account from being closed.
2. Following the Shopkick Blog
Follow the Shopkick blog or their social media pages like Twitter to get the latest tips on how to maximize your earnings on their app. They post cool stuff on offers which you can take advantage of and earn even more kicks.
3. Login to the Shopkick App Regularly
You should always check the Shopkick app regularly to avoid missing out on offers whenever they arise. Sometimes, the offers are only available for short periods like a one-day or even a one-hour offer.
Apps Like Shopkick
Now that you know how to make money scanning barcodes using Shopkick you might be curious to know whether there are other similar apps that you can get rewards and make money.
The answer to this is yes, there are other apps like Shopkick that can help you earn more money every time you shop online or in-store to get cashback, coupons and free gift cards.
Final Thoughts on the Shopkick App
Why not share this reward app with your friends. You can easily use the app to make shopping fun with you and your friends. Treat it like a treasure hunt of who can collect the most points while out and start collecting those gift cards for something special.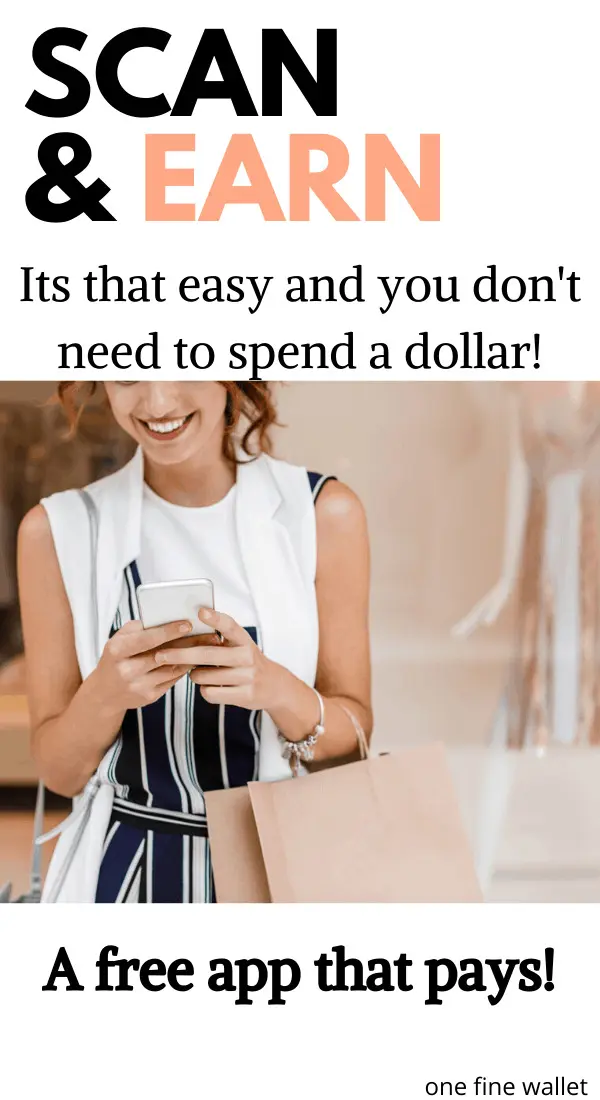 Shopkick