*This post may contain affiliate links. Please read the full disclosure here.
Ibotta is a free smartphone app that makes you money, while you shop.
This app gives you cashback on everyday purchases from stores like Amazon, Target, Walmart and 300 other retailers.
You can choose to either shop online or in-store to get your rewards.
Today, we are going to take a look how to make the most money with Ibotta, and snag free $20 without Ibotta referral codes.
With the invention of smartphones, it is now easier than ever to make extra money using phone apps, and Ibotta is one of them.
This is such an easy way to get free money for things you already do.
*This post may contain affiliate links. Disclosure.
What Is Ibotta?
Ibotta is an app available on both iPhone and Android devices that offers you cashback on the items you buy.
Offers change all the time and range anywhere from fresh vegetables to liquor to laundry detergent.
The app collaborates with retailers of all kinds from including grocery stores, restaurants, and online retailers, so there is a good chance that you are missing out on money by not using Ibotta.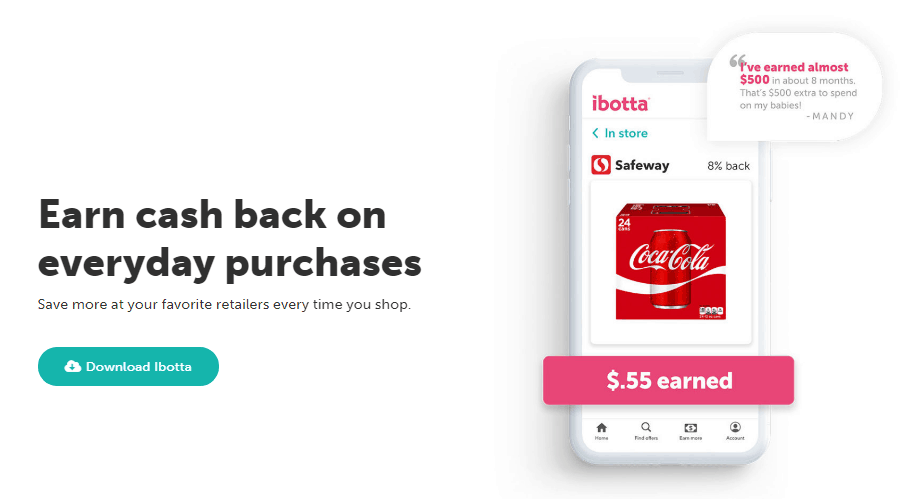 Ibotta Referral Codes
Ibotta referral codes help you get a few extra dollars when you sign up with Ibotta.
While it can be tricky scanning the internet for a valid Ibotta referral code, here is an bonus link that allows you to get $20 from Ibotta.
Forget referral codes and try this instead!
The way this referral bonus works is, once you sign up with Ibotta using the bonus link, you will get $5 for the first shopping receipt you submit.
Additionally you get an extra $1 for every shopping receipt you submit after that – up to $15.
This makes it a total of $20 in free money!
It's free to join Ibotta and very convenient to use with either their mobile app or browser extension.
Here is another way you can make money by taking photos of your shopping receipts.
How Does Ibotta Work?
For those wondering how to use Ibotta, here is a simple overview.
Use Ibotta before you begin shopping to add cashback offers.
Next, you can choose to shop in-store or online and make your purchase.
Scan your receipt using the app and get paid cash not points.
Adding cashback offers are quite simple.
Once you are logged into the app, select the retailer you want to shop with and start adding products you will buy at the store.
Click on the pink plus sign to add cashback offers.
Make sure to save your receipt at checkout because you need it to get your money.
Once you've scanned all of your barcodes, snap a picture of the receipt (two if it is longer) and submit it through the app.
Note: Receipts that are meant to be scanned should be no more than 7 days old to be valid for cashback.
Link Store Loyalty cards with the Ibotta App:
Want to avoid the hassle of scanning receipts? Here's a shortcut.
Ibotta has made it even easier with certain stores that have loyalty cards because you can link your loyalty card and Ibotta will automatically receive the information from your scan, eliminating the need to scan products or receipts.
How do you get paid?
The money will be deposited to your Ibotta account, and once you reach $20, you can request a payout through PayPal, Venmo, or any number of gift cards.
It usually takes between 24 to 48 hours to review your submission, but it is usually much shorter.
I have, in the past, snapped a picture of my receipt while I was still in the store and been paid before I made it to my car.
What to buy using the Ibotta App?
A majority of the products that are available for cashback are from large platforms like Amazon, Groupon, eBay, Walmart, Target and 300+ retailers.
From retail chains, restaurants, movie theatres, convenience stores, home improvement centres, pet stores, and pharmacies nationwide, Ibotta covers a lot of places you can use to earn money.
---
Get $5 for signing up with Swagbucks:
Make extra money by watching videos, playing games on your phone and test new products - clothing, food, cosmetics and more! Its free to join. Get your
$5 Swagbucks bonus here.
---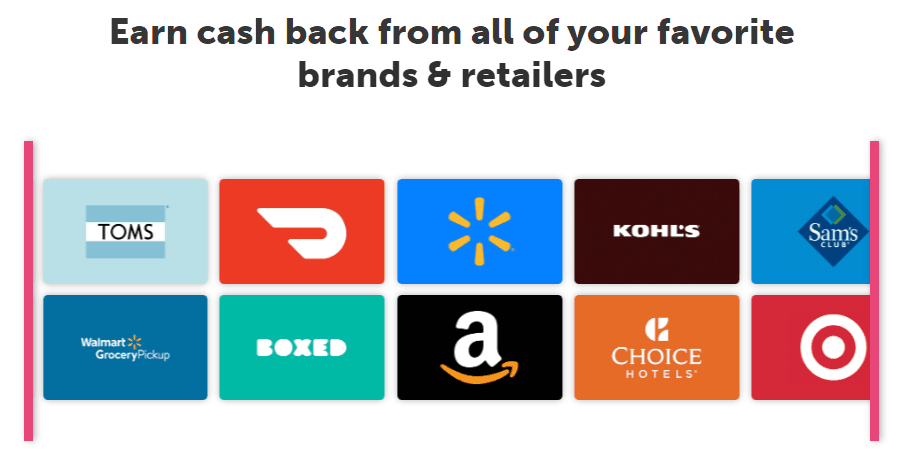 Ibotta has generic cashback opportunities every once in a while which can be specific like milk or bananas or the generic, "any brand, any item." Sometimes you can get money back just for scanning your receipt, no matter what you bought.
It is also important to note that occasionally the cashback reward is only for specific sizes or quantities of the product.
4 Ways to Earn with Ibotta
The best way to make money with this app is to buy the products, but Ibotta is a relatively generous company, and they offer bonuses that help you make even more money.
There is a wide range of cashback, and they change all the time.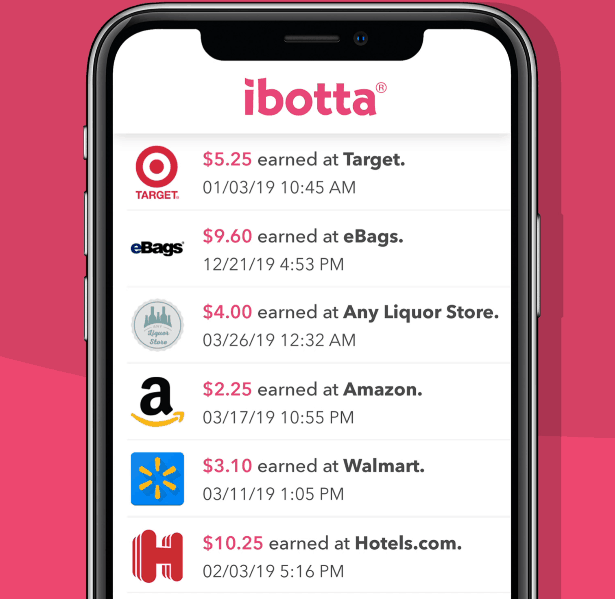 Instore – Select a retailer from the Ibotta app that you are going to shop at. Next, add a list of cashback items you want to buy using the plus sign beside each item. Once you've shopped, upload your receipt and scan the barcodes of items eligible for cashback. You will get cash deposited into your account within 24-48hours.
Online Shopping – After choosing a retailer from the app, click the "shop button" next to the retailer name. This will take you to their website to complete your shopping. Once you complete your purchase you shall receive your cashback.
Connect Loyalty account- Connect the loyalty account of specific retailers with the Ibotta app. Enter into the eligible retailer gallery and connect your Loyalty Card, and follow the prompts. Add the offers before you shop and receive cashback. There's no need to upload shopping receipt for this.
Bonuses – A few examples of bonuses include redeeming the same item on two separate trips, redeeming a certain number of items in a specific time frame, and referring friends to Ibotta.
How does Ibotta Make Money?
Ibotta earns from their supported retailers. Sometimes you will have to watch a quick video or take a short survey to unlock the offer. These are other ways Ibotta makes money.
Pay with Ibotta
This is a new feature of Ibotta.
Pay with Ibotta is where you purchase a gift card code at top retailers for a discount and then use the gift code when you shop next time.
Note: Pay with Ibotta is currently available with 30 retailers.
4 quick steps on how Pay with Ibotta works:
Click on "accounts" in the app and fill out your payment details.
Next, choose a retailer that you want to shop with and follow the prompts.
Select "enter checkout amount". Either select the exact amount of your purchase or choose a rough estimate of the money you will spend over time.
Click "Review" and then "Pay".
You will be given a gift card code. Use this barcode at the checkout to earn instant cashback.
This is how the gift card barcode looks like.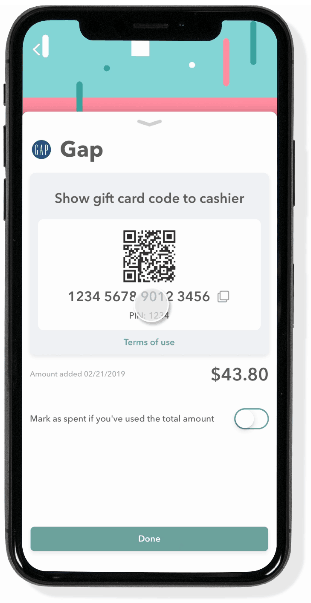 The Social Factor
One of the coolest features of Ibotta – and probably one of the reasons they have been so successful – is the social factor.
Ibotta lets you link social media accounts so you can see how much money your friends are saving on Ibotta.
Not only does this feature spark some competition between friends, but it also lets you know which stores are offering the most cashback.
Is Ibotta Legit?
Ibotta has been around since 2012; in that time, a lot of similar apps have come, and most have gone.
But Ibotta remains strong and is one of the most reliable apps to make money.
Since the payout is through PayPal or gift cards, there is little to no liability with personal information, and payments are deposited directly to your account in a timely fashion.
In their seven years as a company, Ibotta has received little negative press which should speak for itself.
Ibotta has paid out $575,219,289 to its users so far.
How much can you make?
Ibotta is not going to replace your fulltime job.
At best it is supplemental income, but we have all been at a place in our lives where every penny counts and Ibotta can help with that.
Even if you are a person of means, this is a fun app that will give you a discount on your next Amazon purchase or a little extra spending cash for a vacation. You are already buying the products anyway; why not get a little cashback for the shopping you do every day?
---

---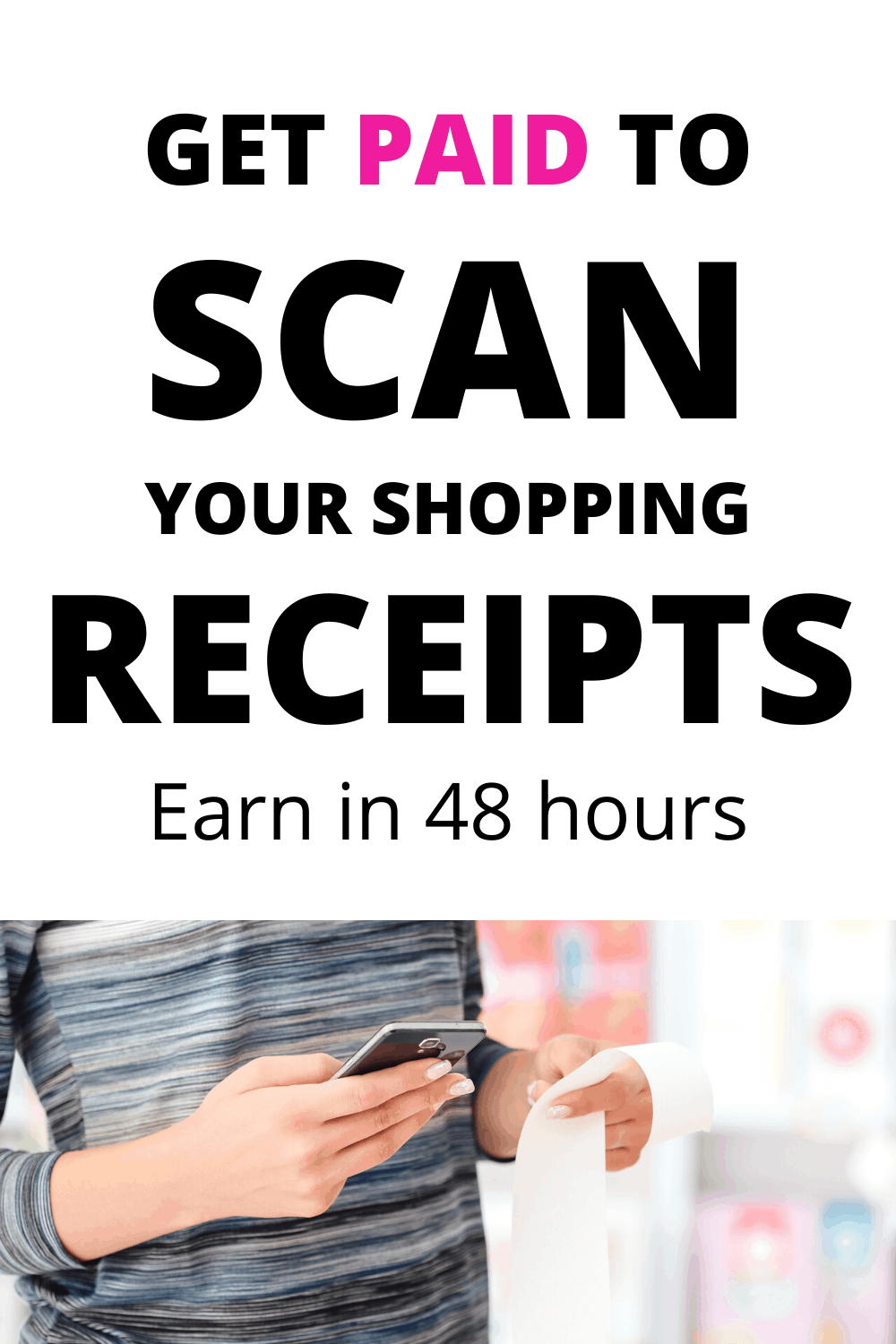 Guest Blogger:
Samara Kamenecka is a VA specializing in SEO and content creation. She aims to help all moms find the right side hustle over at extradoughpro.com, where she shares everything from VIPKid reviews to info about other online teaching opportunities.