*This post may contain affiliate links. Please read the full disclosure here.
Can you get paid to make memes?
There's nothing better than making money doing something that you love.
If you enjoy creating memes and everyone that sees them seems to like it, then you might be sitting on a potential goldmine.
Today we'll take a look at how you can make money with memes, so that you can start taking advantage of this opportunity and generate a little income for yourself.
With a bit of patience and some self-promotion, there is money to be made. Let's take a look at some ways that you can get started on your side hustle.
Make Memes for Money
1. Fiverr
On Fiverr you've got many ways to make money, and if you are interested in selling memes, then you should know that Fiverr is a great place to do this.
Take a look at this Fiverr page and you can see how people are offering to make memes for money. There people, just like you, who are actively marketing and selling their skills – and you can do the same.
Yes, it might take awhile to build up a few reviews of your own, but if you are willing to put in the work for long enough then there is a chance that you'll get noticed – and all along the way you'll get paid for doing something that you enjoy.
2. Start a YouTube Channel to Create Memes
Another way that you can generate interest in your memes is to make a YouTube channel that includes compilations of your memes.
Make sure to give the URL to all of your friends and to post it wherever you can – the more attention the better – and once you reach the target number of hours and subscribers then you can start to earn money from your channel.
Your target is going to be 1000 subscribers and you'll also need 4000 hours of viewing time on your videos.
So make your videos look as good as possible so you can to get more attention.
Don't forget to include a link at the end of the video to your website, as this is a great way to generate traffic to the site as well.
3. Begin a Meme Blog
Speaking of funnelling traffic to your website, why not make a blog?
It can be about whatever you like, even about making memes and working to make a name for yourself, but you'll get more attention with commentary or how-to type information that people can use and share.
Pepper the site with normal pictures, but also include your memes.
Be sure to make an ad offering your services and maybe even some meme-branded products for the extra revenue that this may potentially provide you.
4. Etsy
If you've got a few memes that you're especially proud of, you should market products with those memes.
Etsy is a marketplace for artists and craftsmen.
You can set up a shop there of your own for marketing your meme-branded products.
Even better, you can work with a service called Printify that will not only produce the items you want, but they can handle the billing and shipping for you.
It's a pretty sweet business model and an excellent fit for those who want to sell meme t-shirts, mugs, and more.
Related: Best things to sell on Etsy
5. Print on Demand
Printify isn't your only option for custom printing your meme on various items that you want to sell.
Other providers include CustomCat, SPOD, Printful, and T-Pop, but these are just a few – you've got a lot of options.
You can stock up some of the goods to sell on your own either in person, through eBay, Amazon, or even from a direct link on your blog or regular website.
Advertise that on your social media as much as you can and if everyone loves your meme, then you might well sell some custom merchandise!
6. How to Make Money with Memes on Instagram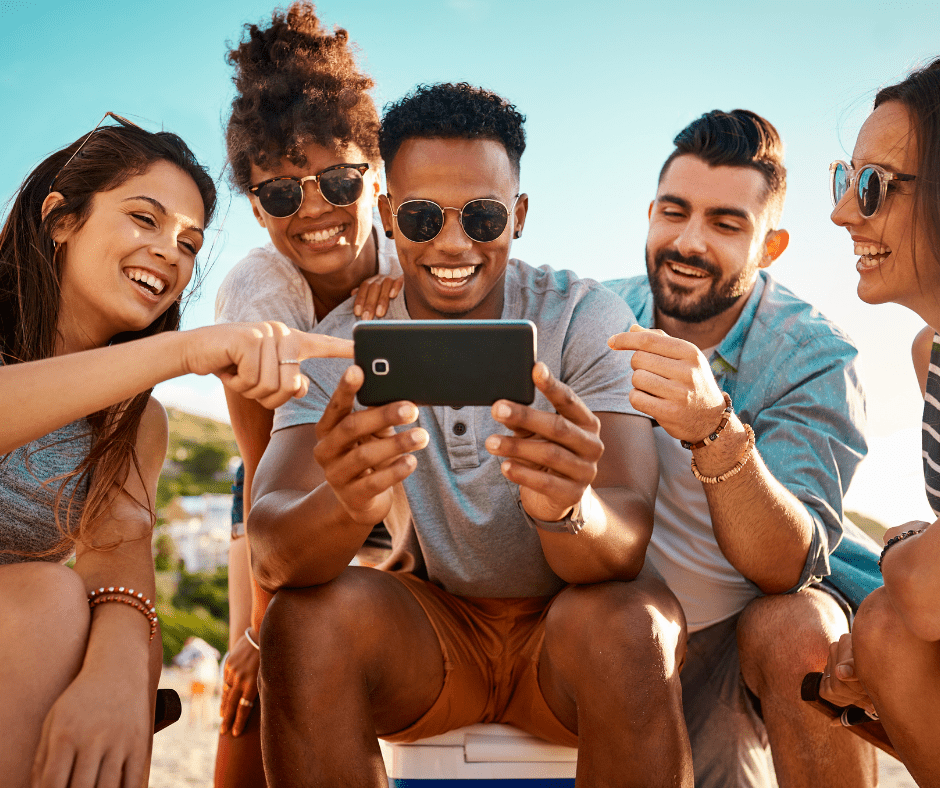 People love Instagram. It's quick, to the point, and often chock-full of hilarious memes.
This makes it competitive, mind you, but you can certainly monetize it and as you produce more and more hilarious memes and as your following grows, your profits can grow right along with it.
There are a couple of ways to make money with your Instagram account when it comes to memes.
One is to market your merchandise through your Instagram, so that people who like your meme and want a t-shirt of a coffee mug with that meme can purchase them through you.
The second method is to simply grow a following with your memes until you've gotten enough followers to get sponsorship.
Just make sure that you familiarize yourself with Instagram's rules and regulations – especially as your following grows. If one of your memes happens to violate their policy then your profitable account could become suspended.
So, set up the account and familiarize yourself with what Instagram allows and what they do not.
After that, push your merchandise, advertise your blog and videos, and build your following up enough to get sponsored ads. It takes time, but you can make a lot of money if you do it right!
Closing Words on How to Make Money with Memes
Today we've taken a look at websites and strategies that you can use in order to monetize your memes.
As you can see, most of these items can be used together.
So if you make a YouTube channel, create an Instagram account, or start a blog, all of these items can promote each other to help maximize traffic.
So, set yourself a strategy and take advantage of the tips.
Before you know it, you'll be making money with your memes!
---
Get $5 for signing up with Swagbucks:
Make extra money by watching videos, playing games on your phone and test new products - clothing, food, cosmetics and more! Its free to join. Get your
$5 Swagbucks bonus here.
---
RELATED POSTS: