*This post may contain affiliate links. Please read the full disclosure here. 
Did you know that you can earn money reading emails?
Getting paid for reading emails sounds like an internet myth, but today we are going to debunk this and show you how it's done.
While you are not going to be earning hundreds of dollars a month, you can certainly make a few extra dollars on the side.
A little persistence with the site or sites of your choice can really pay off, so let's explore how it's done and what you need to know to take advantage.
Are Paid to Read Email Gigs Legit?
Yes, paid to read email sites are legit, but you won't be earning a lot of money by reading emails.
There are some genuine money earning sites out there where you can get paid to read emails, and we've taken the liberty of compiling some of the best sites so that you can see for yourself.
Without further ado, let's look at some legit sites where you can get paid to read emails in your free time.
11 Companies that Pay to Read Emails
The internet is a big place and so it's hard to know which sites are legit and which are a waste of your time.
To that effect, we've compiled 11 sites that are known to deliver when it comes to email reading for pay.
In the next sections will tell you a little about each of these companies, along with a link so that you can check out the ones that you like the most for yourself.
Get Paid to Read Emails Without Investment
1. Inbox Dollars
If you are 18, or older and want to get paid reading emails, watching videos, taking surveys, or even while shopping, then head on over to Inbox Dollars and take a look.
This is one of the largest sites out there, but it's best used as a supplement, rather than a main site.
This is because you only get about 2 cents per email that you read and only a couple of emails a day.
To make a little more from the site, try checking out the videos and surveys too and you can start earning.
2. Inbox Pounds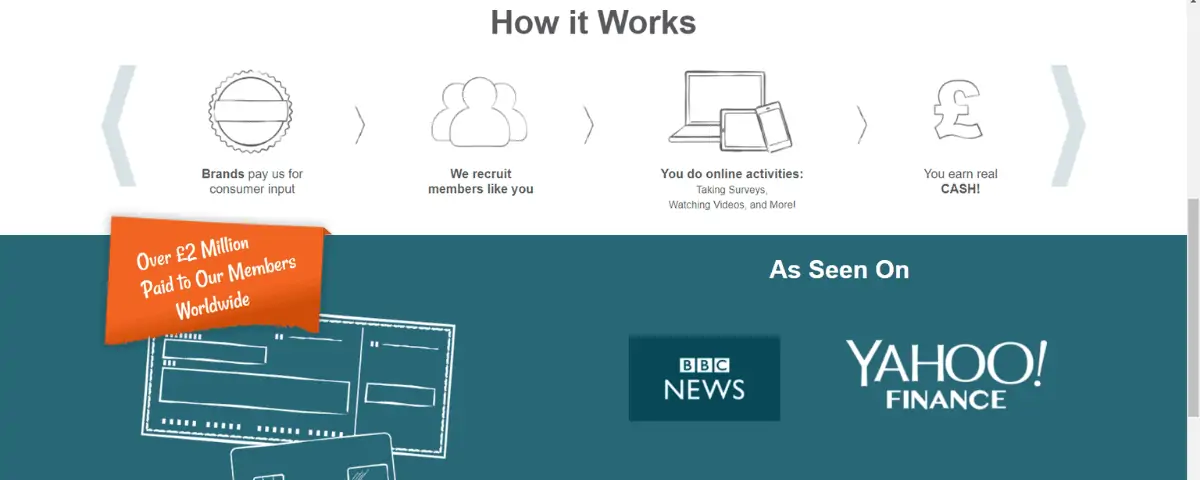 In for a penny, in for a pound.
If you are looking to get paid for things like reading emails, taking surveys, and even for simply running web searched, then UK-based Inbox Pounds might just be a perfect fit for you.
These guys have been around since 2012, so they've definitely got a little 'street cred' when it comes to offering web work, and your sign up is quick and easy.
There is even a 1 pound signup bonus, so check out Inbox Pounds and you can get started right away.
3. Swagbucks
Swagbucks is another company that is confident that you will want to work for them and they are offering a 5$ signup bonus to back that up.
At Swagbucks, you can get paid for reading emails, as well as for taking surveys, and performing internet searches.
Payment is done with a point system that lets you get direct payments through PayPal or in the form of gift cards from places like Amazon or Walmart, so this site is definitely well-worth your while.
4. MyPoints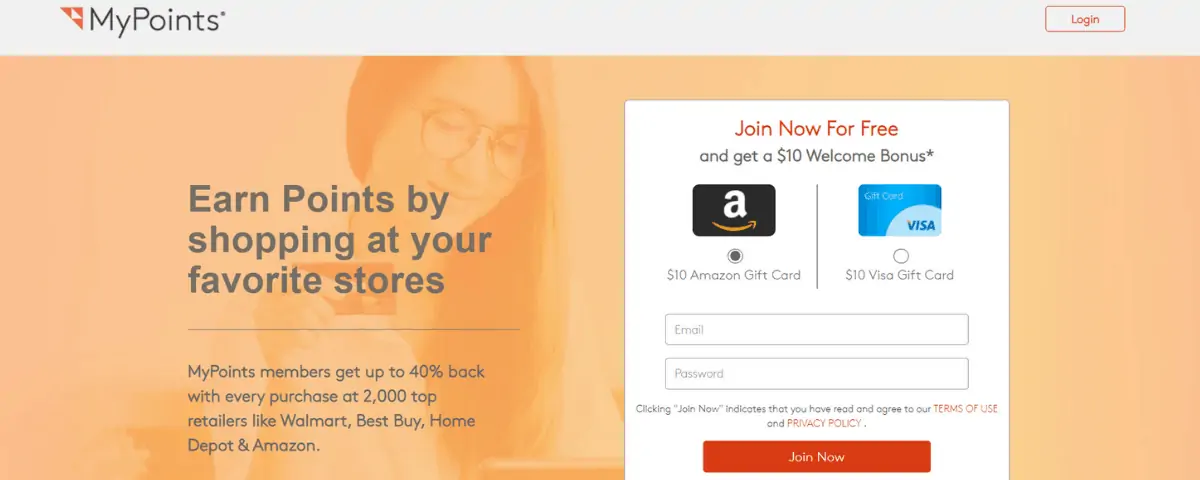 Do you do a lot of shopping online? If so, then we'd like to introduce you to MyPoints.
MyPoints is definitely a great place for online shoppers to earn rewards.
Simply signing up with them entitles you to a $10 gift card from Amazon or Visa once you make $20 worth of purchases through the approved vendors.
That's not all, of course, as you can also earn points answering surveys and turn your online surfing or shopping time into get-paid-time as well.
MyPoints work with a lot of large names, so if you are an internet shopaholic (or if you want to be), then why not start answering surveys today?
5. Inbox Cash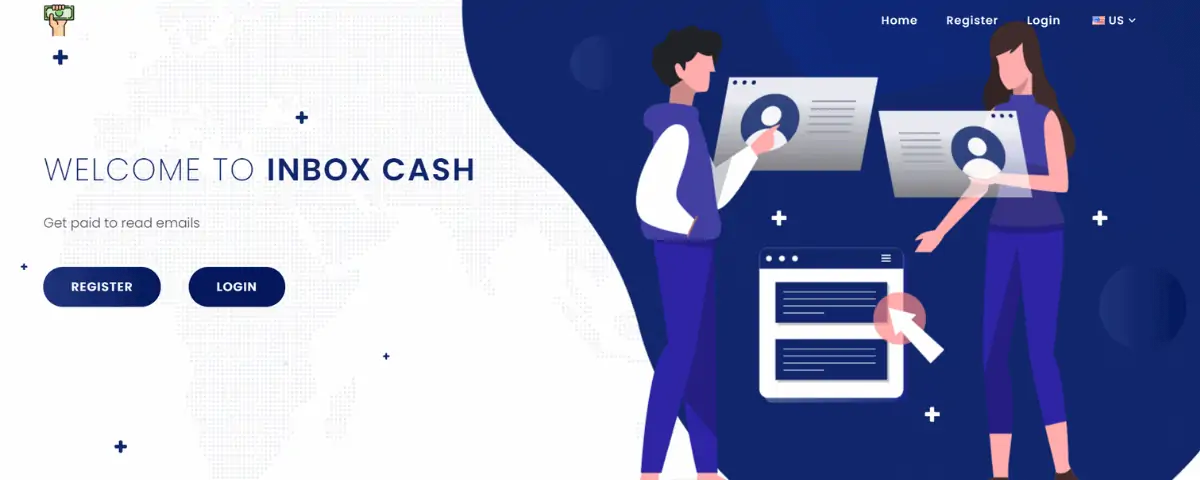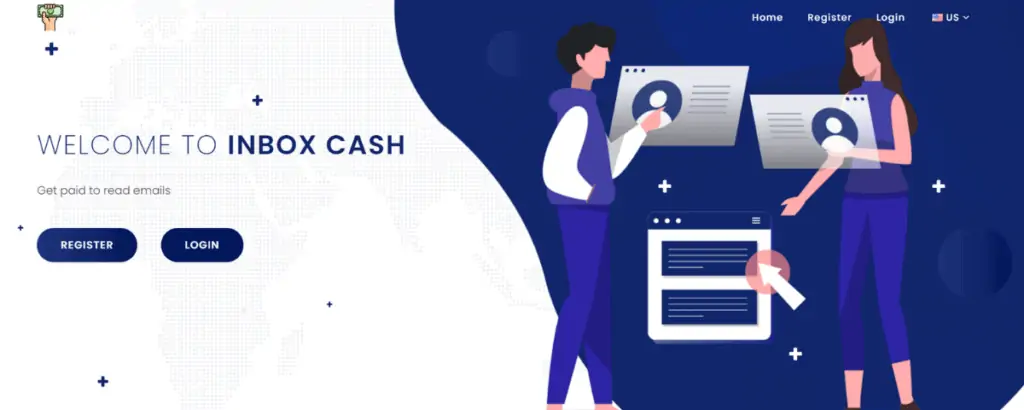 Inbox Cash also pays you to click on ads in the emails you are sent.
Payments are processed by Payeer, PerfectMoney and FaucetPay. Once you have registered, make sure you do not open more than one account with them, as they only allow one IP per account.
With a minimum cashout of $0.01, you can redeem your money right away.
Do keep in mind that, if you do not click on any emails within a 15 day period, your account will automatically expire.
Apart from getting paid to read emails, you can also earn an additional $0.20 for referring friends to join them.
6. Inbox Pays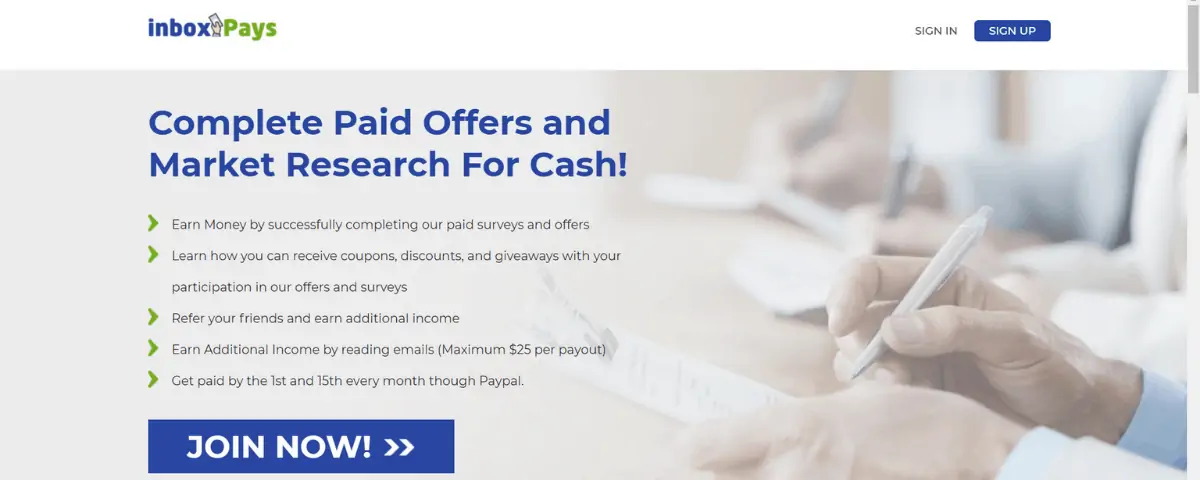 This is a rewards site that pays you to perform a number of tasks, apart from being paid to read emails. This includes surveys, clipping coupons, inviting friends, spin the wheel and more.
InboxPays sends out three emails per day, and you will need to click on the image or the link provided to begin earning.
Clicks are only considered valid if they are from your laptop or desktop.
---
Make extra money by browsing the web, watching videos, playing online games and testing new products - clothing, food, cosmetics and more! Its free to join. Sign up for your chance to
get a $5 Swagbucks bonus.
---
You can earn up to $25 per payment request. Anything more than $25 will be added to your next payment request.
7. Fusion Cash
Since 2005, Fusion Cash has been offering people just like you the opportunity to earn online.
They're so confident, in fact, that there's a $5 cash bonus in it for simply getting started.
You also don't need a credit card, so if you've been put off from sites asking you for this type of information then Fusion Cash is definitely a breath of fresh air.
At Fusion Cash you can find a number of tasks that will get you paid, such as taking surveys, watching videos, and even cashback incentives for shopping (which is always a bonus because we all shop online!).
As far as emails, generally you'll get 2 to 3 per day that will pay you, but some are definitely going to be advertisements.
This is not uncommon with pay-to-read sites, however, so if this doesn't put you off then feel free to sign up and claim your $5 bonus for doing so.
Click here to check out Fusion Cash to get started.
8. Unique Rewards
Unique Rewards is another popular site where you can get paid doing things on the internet that you are already doing.
For instance… by playing free games!
That's not all, however, as Unique Rewards will also pay you for watching videos, completing surveys and signing up for offers, online shopping, and for simply reading emails.
They've been around since 2007, so there must be something to it, and your registration is quick and simple.
Payment is done through major credits cards or you can go with alternate methods such as PayPal or even Bitcoin.
There's a reason that these guys have been around for so long, so click here to check out Unique Rewards and you can see why for yourself!
9. Paid to Read Email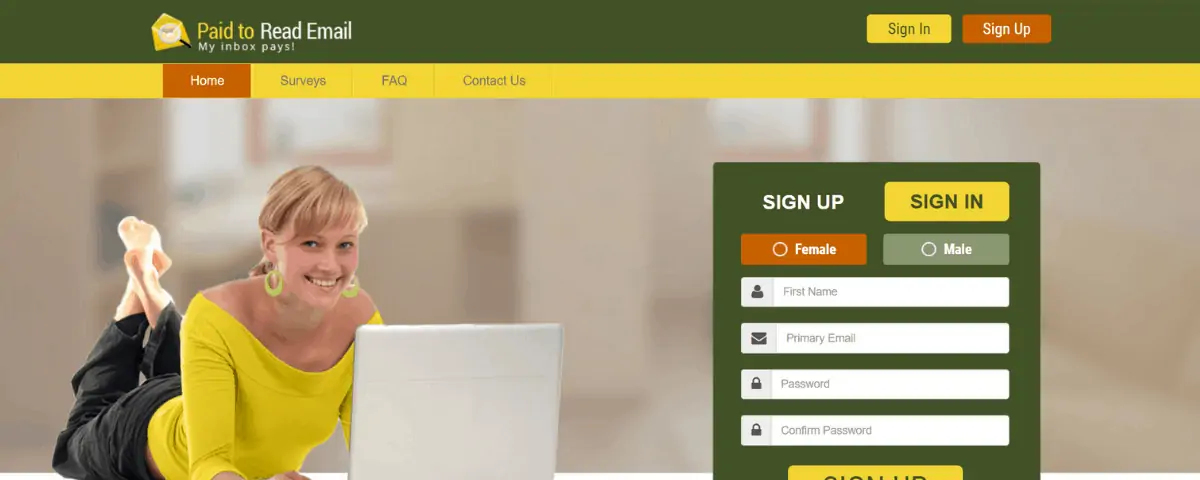 Yup, you read that name right, and it's simple, direct, and to the point.
Paid to Read Email is exactly what is sounds like and signing up gets you on a daily mailing list with the aim to get paid for your time.
They have a low cash-out of $15, so you don't have to wait forever to get paid and they are also offering a $3 just for taking the time to sign up.
Payment processing is done in 24 hours, too, which is always a bonus and if you don't like email, then you can take surveys and earn cash that way as well.
Payments are done strictly by PayPal, so there's no-nonsense getting set up, just a simply work-for-pay model that they've been using since 2005.
Click here to check out Paid to Read Email and get your $3 bonus and start earning right away!
10. Daily Rewards
Daily Rewards starts things off right with a $5 signup bonus to show you that they really want you to work for them.
Once you've signed up, you've got a lot of options as to how you are making money so that things never have to get boring.
You can read emails, take paid surveys, waste a little time with some online games, and even get a bit of shopping done it you like.
As far as payment methods, PayPal is offering and you can also get gift cards.
It's fun having both options, as you can spread your earnings around a bit and aside from the cash, you can send yourself a little something special from retail giant Amazon if you like.
Since it's Amazon, you know that your choices won't be limited and so your reward is going to be good!
Whether you go for cash, gift cards, or both, click here to check out Daily Rewards and scoop off that signup bonus before it's gone!
11. Cash Crate
Our final entry is Cash Crate and you can think of them as sort of a 'temp agency' for online surveys.
Created in 2006, Cash Crate was conceived when sites started popping up all over and offering to pay for reading emails, surveys, and more.
The creators of Cash Crate felt that there were too many dubious sites out there and so they created a rating system and started providing referrals that you can rely on!
They divide their listings up into 4 categories, those being 'side hustles', 'paid surveys', 'rewards', and 'shopping', so with Cash Crate you can pick a category and find something reliable FAST.
Best of all, there's no need to sign up or anything, just go to their site and take advantage of the information that they have to offer by noting the ratings and reading the reviews before you sign up and start selling your services.
It's always nice to get the scoop on services before spending all that time to register, so be sure to give Cash Crate a visit to get the information that you need before you commit.
Click here to check out Cash Crate and see what they've got.
Additional Ways of Getting Paid to Read Email
Apart from what has already been mentioned, these get paid to read email sites also offer sign up and referral bonuses. They are great ways to boost your income and increase you chances to make a few extra dollars.
Taking part in online surveys is another easy way to make money in your spare time, and some survey sites that pay fairly well are:
Final Words on How to Get Paid to Read Email
As you can see, getting paid for reading email, taking surveys, shopping, and even playing games is not a pipe dream.
You just need to know where to go to get started.
Take advantage of the tips that we've provided today and you start earning with confidence because we've already done the homework for you.
The businesses that we've listed today are waiting and many have sign-up bonuses to help to show you that their interest is genuine. The rest, however, is going to be up to you. If you are ready, why not get started today?
Time is money and the companies that we've listed today are well aware of that. So, keep surfing, but start getting paid for it.