*This post may contain affiliate links. Please read the full disclosure here. 
Online Typing Jobs at Home
Are you looking for ways to get paid to type from home?
Whether it's typing by listening to a recorded audio, data entry or even caption typing – we have listed over 40 companies that offer online typing jobs from home.
If you can type, there are a host of typing jobs that you can apply to, and you don't have to pay anything to get started.
Certain jobs don't require you to be a skilled typist. But, you may need particular experience or training for others.
1. Get Paid to Type What You Hear
Rate of pay: An average of $28 per hour of transcribed audio
Transcriptionists listen to video recordings or other audio and type what they hear.
Transcription work are online typing jobs that require a good ear and an ability to type fast with a low error rate.
You must have a strong internet connection and patience with incessant repetition.
There are several kinds of transcription work available, some are excellent entry-level jobs but others require certification.
For instance medical transcription usually requires AHDI-accredited training and you should have some experience with the law for legal transcription.
However, general or financial transcription doesn't often require too much additional training. An online transcription training course will help you get into this field and land jobs.
While showing proficiency and understanding with a solid ability to type is good. It is even better to have training that makes your skills more desirable.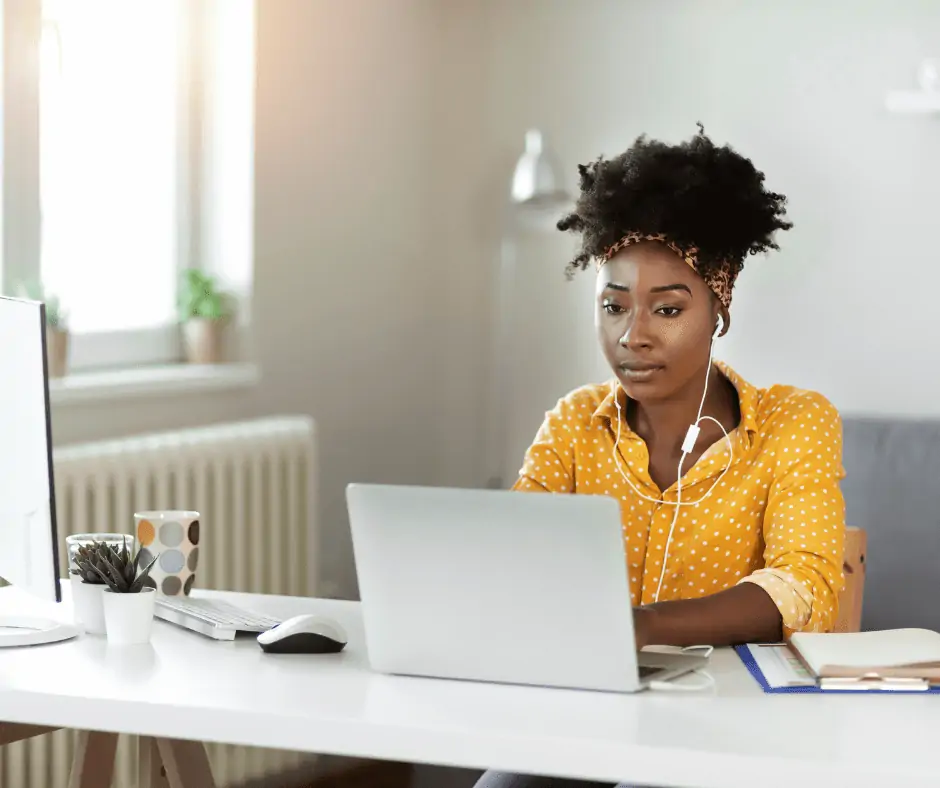 Transcription Jobs Online
Let us take a look at some online sites that offer typing jobs from home.
Way With Words – Suitable for beginners with no experience. They offer audio, video and captioning jobs
Go Transcript – up to $.60 per audio or video minute. Top earners make around $1,200 a month
TranscribeMe – Average pay rate is around $15-$22 an hour
Happy Scribe – They hire worldwide
Scribie – Also hire globally and pay up to $25/audio hour.
SpeechPad – Accept beginners and pay $.25/minute
Daily Transcription – Apart from transcription work, they also offer translation and closed captioning jobs
Tiger Fish – Must be a US citizen or resident to apply
Casting Words – up to $1 per audio minute
SpeakWrite – Typing speed of 60 words per minute is required. They are looking for general, legal and Spanish transcriptionists. You can expect to earn up to $3,400 a month.
Dict8 – They are looking for experienced medical transcritpionists
Verbal Ink – offer foreign language transcription jobs
Babble Type – offer transcription and translator jobs
Transcript Divas – A UK-based transcription company that offer a competitive rate of pay
eScribers– legal transcription jobs
And finally, there's Quick Tate
Check out the full list with links to 30 transcription companies that hire beginners.
2. Get Paid to Type Documents Online
Rate of pay: Between $12 and $15 per hour.
An easy beginners online typing job at home is in data entry.
This requires an excellent eye for and meticulousness with details.
Data entry typists add info into spreadsheets or databases along with data verification, correcting mistakes, basic research and/or typing receipts.
If you're looking to get your feet wet with experience, this can be a stepping stone to advance your career.
Data entry jobs
Check out the full list of data entry online jobs from home.
3. Get Paid to Type Captions
Rate of pay: $16 and $24 per hour.
Captions are invaluable services that help people view words with the sound off.
This is hugely useful for those who are hearing impaired and others who have to watch video without sound.
A caption typist job involves listening to pre-recorded audio/video and write out the text. This will include noise notations such as laughing, sneezing, car honking, sighing and etc.
Requirements
Caption Writing is a specialized form of typing that requires a high degree of accuracy with a low error rate.
This will be more important for real-time caption writing than ones for closed-captioning. However, both require precision.
Places to find caption jobs online:
Rev Captioning
SpeechPad
Capital Captions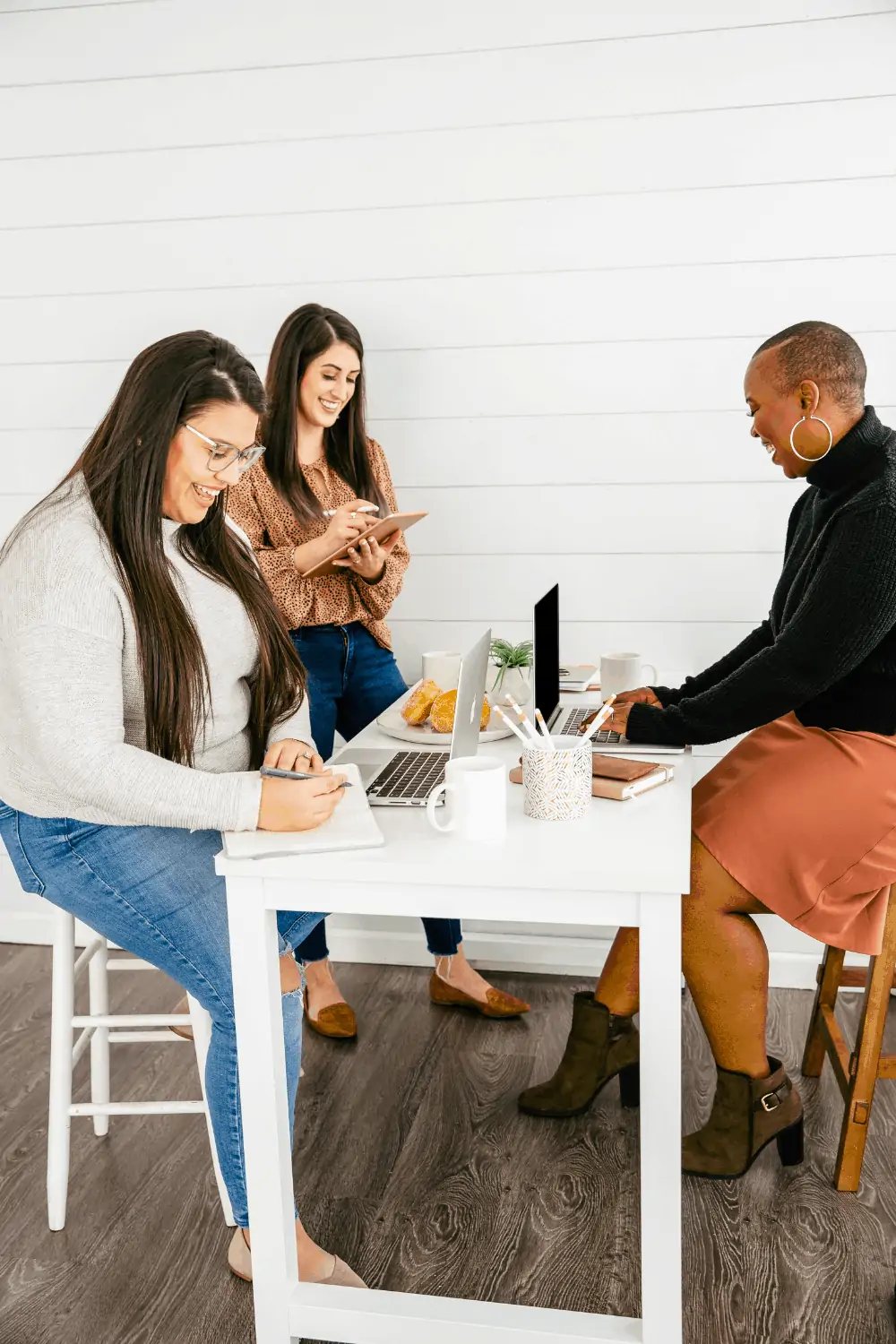 4. Freelance Writing
Rate of pay: $0.05 to $2.00 per word
Various businesses need all kinds of content for their websites, product pages, social media pages and email marketing.
These organizations and institutions are always on the lookout for freelance writers to join their content teams.
Alternatively, you can start your own freelance writing business and accept clients through your site.
Duties range from writing blog posts, how-to articles, list-based posts, journalism, sales pitches and research documents.
It's an excellent position for someone with curiosity and a love of learning new things. Freelancing is also good for someone who is very adaptable and views research as something of an art form.
Because freelance writing has such a vast scope, having exceptional skills will be essential.
Being able to find indisputable primary sources along with having a keen eye for deciphering between true facts and skewed data are invaluable.
5. Get Paid to Type and Edit Online
Rate of pay: on average $25 per hour
If you're someone with a command of language, grammar, punctuation and spelling, being an online editor might be perfect. Magazines, newspapers, bloggers, publishers, poets and authors are always on the hunt for a quality, trustworthy editor.
Job Duties
You will usually have to meet strict deadlines and read fast while having the ability to rewrite whole sections of copy quickly. Accurate and speedy typing skills with corrections, although not necessary, will make you more employable.
---
Make extra money by browsing the web, watching videos, playing online games and testing new products - clothing, food, cosmetics and more! Its free to join. Sign up for your chance to
get a $5 Swagbucks bonus.
---
Online Editors can earn by the hour or per volume of total edited words.
Editing Jobs:
Remote.co
Virtual Vocations
Upwork
6. Blog Writing
Rate of pay: Variable
Blog writing is a subcategory of freelancing, but it's specific to website content. Bloggers edit, write and research for a company's online presence. Sometimes they require improvements to existing content or original copy.
Speedy turnaround times are often a main requirement with an ability to accurately self-edit and proofread.
To earn top dollar as a blog writer, you should have your own blog to showcase samples for prospective clients.
Here are a few sites that may have blog writing jobs;
Problogger
Freelancer
Contena
7. Get Paid to Type and Edit Books
Rate of pay: $25-$35 per hour
A proofreader should have an excellent command of grammar, punctuation and spelling.
You simply read over a piece of text to check it for mistakes, flow, organization and how it looks overall. There may be some fact checking and verification involved too.
The difference between being a proofreader and an editor is that editors will physically change, edit and reorganize text.
Proofreaders simply read and make correction suggestions. With the right training, proofreader can bring home an income of $40,000 per year.
Online companies hiring proofreaders:
Lionbridge
ClearVoice
Polished Paper
Proofreading services
Get Editing
Cambridge Proofreading
Writing Jobz
Check out this list of 26 online proofreading jobs for beginners.
8. Ghost-writing
Rate of pay: either charged hourly or per word
Ghostwriting is like any other form of writing, but the original author does not get credit for the work produced.
Ghostwriters can write anything and everything from books and speeches to blog posts and novels.
But, it's a difficult job to prove to potential clients because your name won't appear alongside text. It's not uncommon for clients to require that you don't show the work in other places under your name. So, it's a good idea to have your own site or have past clients write letters of recommendation.
Ghost-writing Jobs:
We Work Remotely
Content Writing Jobs
Upwork
Freelancer.com
9. Copywriting
Rate of pay: expect to make about $28 per hour.
Copywriting is a specific typing job that motivates a reader into action.
It's another form of freelance writing that involves writing for product ads, email newsletters, website landing pages and other kinds of sales copy.
Not only is a command of English imperative, but you must be confident in your knowledge of word choice that will be compelling. So, being a human thesaurus will go a long way.
People with SEO skills and advertising experience are perfect for this. Knowing how people use search terms and online engines will give you an employable edge.
10. Online Chat Jobs
Rate of pay: earn $15 per hour.
Online Chat Jobs are an excellent opportunity for people who love working with and helping people. You answer questions, inquiries, complaints and concerns through an online text chat interface.
One of the best skills you can have is tolerance, patience and compassion, especially if you undertake customer services that deal in claims, complaints and other negative feedback.
Depending on the company and what they offer, you may need to have an additional technical background or other expertise.
Online chat agent jobs:
Live World
The Chat Shop
Site Staff
Arise
Here are other online chat support jobs that are often hiring.
11. Translation Jobs from Home
Rate of pay: $24 per hour or more.
Being a Translator means speaking two or more languages.
This work can involve a huge array of topics like research papers, court judgments, blog posts, financial reports and school records. You may need additional certification or training for scientific or legal translations.
Also, Translators are in demand for foreign language learning sites and online education.
Many places need someone for online chat discussions and other educational materials. Depending on levels of education and experience, Translators can work as online tutors or instructors as well.
Having pristine writing and comprehension skills are crucial. This goes along with being able to take phrases or nuances from one language and put them into another so as to exude proper meaning and context.
12. Essay Typing Jobs on Upwork
Rate of pay: From $25 for one paper to as much as $250 or more.
A plethora of Essay typing jobs are available on Upwork that cover a host of topics and issues.
This is something for people with above average research skills and an acute capacity to create bibliographies. Organizational ability with a penchant for clear, logical flow is imperative.
Essays can range from writing for high school/college students and publishers' book summaries to business academic writing and dissertation coaching.
Depending on the project and your experience, the salary increases.
13. Get Paid to Type Captchas
CAPTCHA codes are case-sensitive challenge responses often employed in online computing to verify whether a user is human or a robot.
The most commonly used one is Google's verification to access anything from email inboxes to submitting website forms.
Corporations and other companies hire CAPTCHA writers to solve volumes of these responses. It's an easy job that requires a person to have some knack for detail and precision.
Text and numbers appear in an image box and the writer simply types the correct order of characters into the input box.
Income
CAPTCHA Writers can make between $0.20 and $1.00 per response.
Any errors means there will be no payment for that CAPTCHA.
Oftentimes, there is no time limit and writers can usually work at their own pace. This is a good job for typists who simply wish to supplement their income.
2Captcha and Kolotibablo are two companies that pays for solving CAPTCHAs.
Typists Jobs Online
Becoming an online typist is fairly easy, especially if you already have aptitude and samples.
First, make a note of how many words you can type per minute along with your error rate and any other skills you have. Here are some questions to help you get started:
Do you like working with or helping people?
How do you feel about deadlines and working under pressure?
Are you meticulous with grammar, spelling, punctuation, syntax and language?
Do you want to work slow and at your own pace?
Do you want this to be fulltime work or a part-time side gig?
Once you have a good idea of what you can bring to the table, compare it with the list above of various – at home typing jobs – that are in demand.
Final Thoughts on How to Get Paid to Type Online
There are many other kinds of typing jobs online, but these are the most popular and what many companies are looking to hire.
Most are an easy and fast way to help supplement your income. But, there are also challenging typing jobs that can give you an opportunity to shine, with a higher rate of pay.
Online typing jobs without investment on your part makes it much easier to find employment.
You just have to be real with yourself and what you can reasonably do. Then, look around for places hiring freelancers until you find one that piques your interest.