Side Gigs to Make Money
There are tons of opportunities out there for people to make some extra cash on the side while working their full-time job.
These side jobs allow you to take that hobby that you love so much and turn it into a profitable side hustle that could potentially turn into a full-fledged business model in its own right.
Whether it's hosting a cooking class in your spare time or improving your website design skills to become a freelancer, side jobs allow for some extra cash to make its way into your bank account.
A side job could help you increase your savings, pay off debt and even quit your job in some instances. There are no downsides to this one.
*This post may contain affiliate links. Disclosure here.
If you are looking for some low-stress side hustles to make extra cash, try Survey Junkie. It is one of the most legitimate survey companies that pay you for your opinion. They have over 6 million users making money from home.
You can join Survey Junkie here if you live in the US, Canada and Australia. The minimum eligibility to apply is just 13 years, so this also works as a great way for kids to earn money.
If you are new to this concept of working from home, this list of the 11 best side jobs you can take on will help you decide what is best for you and also give you tons of ideas:
1. Earn from Your Grammatical Skills
If you have the knack to correct grammatical errors and punctuation mistakes, you can certainly make good money as a freelance proofreader from home.
Caitlin Pyle is one such proofreader that earned over $40,000 a year as an online proofreader. She now helps thousands of other aspiring proofreaders to make money from home, through her online classes.
As a proofreader, you get the opportunity to proofread blogs, ebooks, research papers, emails, promotional material, cookbook, social media posts, resumes and cover letters. Here are over 25 online companies that offer online proofreading jobs.
---
2. Host an Airbnb experience
If you are a certified yoga instructor or a really good cook on the side, consider hosting an Airbnb experience. 
Airbnb experiences are essentially catered to tourists and are normally hosted by locals who want to help people experience their culture. It is free to sign up and you can make money teaching someone what you love.
An Airbnb experience can take many forms. It can be anything from a traditional class to a tour of your city. Remember that these experiences are catered to tourists visiting your area. 
So, if for example, you are hosting a cooking class- try explaining the local significance of the dish.
The reason so many people love hosting via Airbnb is that they do the advertising for you in exchange for a fee cut. Your experience shows up on their platform and you receive clients.
---
3. Virtual Assistant
Virtual assistants can make a crazy amount of money without putting in a crazy amount of hours. For example, Kayla earns up to $10K per month through her virtual assistant business!
It does not take a whole lot of experience and the hours are insanely flexible.
Virtual assistants do everything from replying to emails to managing social media accounts but a lot of this can be done from your phone!
If you are a stay at home mom or a college student, it is a great way to make some extra cash on the side. 
---
4. Resume Coach
Much like a freelance writer, a resume coach specializes in editing and formatting resumes for clients that want to up their game when applying for jobs.
You can earn up to $30 an hour doing this as a part-time job and work can be found on websites like Indeed or FlexJobs.
---
5. Become a Rideshare Driver
Uber and Lyft are great companies to work for on the side. You get to cash in on tips and make money driving your car. It is pretty simple to apply- all you really need is a decent car that will pass inspection and a registered license. 
The entire application process for both these companies is done pretty much 100% online so it is easy to get started. They normally check your criminal record and driving record before approving you.
Uber drivers in the United States make an average of $25 per hour which is far more than what you will make at your average desk job anyway.
The hours are flexible and you get to meet loads of people every single day.
A quick tip for Uber drivers is to take shifts during the weekends and busy evenings so you can profit through surge pricing which is what happens in an area that has a limited amount of drivers available at any given moment.
You can also take advantage of various other Uber money-making ideas such as Uber Eats as well. This just means you will deliver food in your car instead of dropping off passengers. 
There is unlimited work to take on and tons of money to be made whenever you have the time.
---
6. Economics Writer
An economics writer will conduct reviews on a company's economic situation, give financial suggestions and forecast risks that the company may have to take on.
This could also include creating videos with additional instructions.
You are basically guiding companies on the economic front while sitting at home. This will normally mean you would need an economics degree or certification of some kind.
The good part about this is it can be done on a freelance basis for multiple clients. 
---
7. Odd jobs with TaskRabbit
TaskRabbit allows just about anybody in the United States who is over the age of 18 to register as a tasker.
A tasker helps various clients on the app with whatever odd job that suits their skill set. This could mean unloading boxes, cleaning, moving homes, tutoring, etc.
It is really simple to apply and you just need to pass their background check to be approved. Apart from this, you will need a valid bank account to deposit your earnings, a phone, and your social security number.
While TaskRabbit is only available to those in the US, a similar company called Airtasker is available to those in the UK and Australia.
---
8. Social Media Manager
A lot of small businesses outsource their social media management jobs to save on costs. Most businesses will have some sort of presence on social media since it is the 21st century after all.
A social media manager will handle posting on these accounts with frequency, replying to inquiries via social media, handling social media advertisements such as Facebook ads, etc.
You do not need any real certifications to get a job like this but having some sort of marketing experience definitely helps.
You can find tons of social media manager positions up for grabs on FlexJobs, Indeed, Craigslist and Linkedin. Most companies are looking for someone responsible, tech-savvy and helpful.
Social media managers make an average salary of $63,000 per year.
Here is a useful resource to learn how to become a social media manager in 2 weeks.
---
9. Online Therapist 
Talkspace is an online service model for people that are suffering from a range of mental issues that include depression, anxiety, mental disorders, etc.
The idea behind Talkspace is that people that want to get therapy but do not have the time to visit a traditional therapist's office or do not want to can do it over the phone or over a video call.
Payments are made online and clients speak to their therapists through a medium of their choice whether that is text, video call, or voice calls. 
If you are either a qualified therapist or a prescriber, Talkspace is a great way to earn extra cash in your spare time. 
It allows you to reach people that are miles away, maintain a flexible schedule, work from home and get some extra cash.
---
10. Website Developer 
If you have a knack for understanding technology and a love for WordPress, you could earn money on the side as a website developer.
A good understanding of HTML, PHP, Java, a relevant bachelor's degree and more are needed in regard to qualifications.
Web developers are in charge of creating, modifying and coding websites. The pay is really good and most small businesses stick to the same website developer for all their needs so there is a certain amount of consistency even though the work is freelance.
If you have a portfolio of well-designed websites to your name, you could start picking up jobs pretty easily using job boards like Indeed.
---
11. Dropshipping Business 
Dropshipping is one of the best ideas you could get a hold on when it comes to side jobs. This mainly entails selling products to customers without actually investing in any inventory.
Here is how it works:
Dropshipping is a retail fulfilment method where you purchase an item from a third-party manufacturer and then deliver it to the customer. You are the retailer in this equation but you only really have to handle marketing.
So, with dropshipping, you do not need to actually ship or deliver the products yourself. Your job is to simply market the hell out of them and make sales.  
You can do this through your website, for example. So, if a customer makes a purchase through your online store, you will notify the supplier who will ship the product to the consumer. 
That is pretty much it. You make the sales.
So, for example, if you are interested in makeup products and have a website that includes makeup tutorials and tips, you could start selling makeup products on your website.
Since you do not need much investment to get involved in your very own dropshipping business, this side job has started to get quite a few takers.
In the year 2016-2017, 23% of all online sales were made via dropshipping!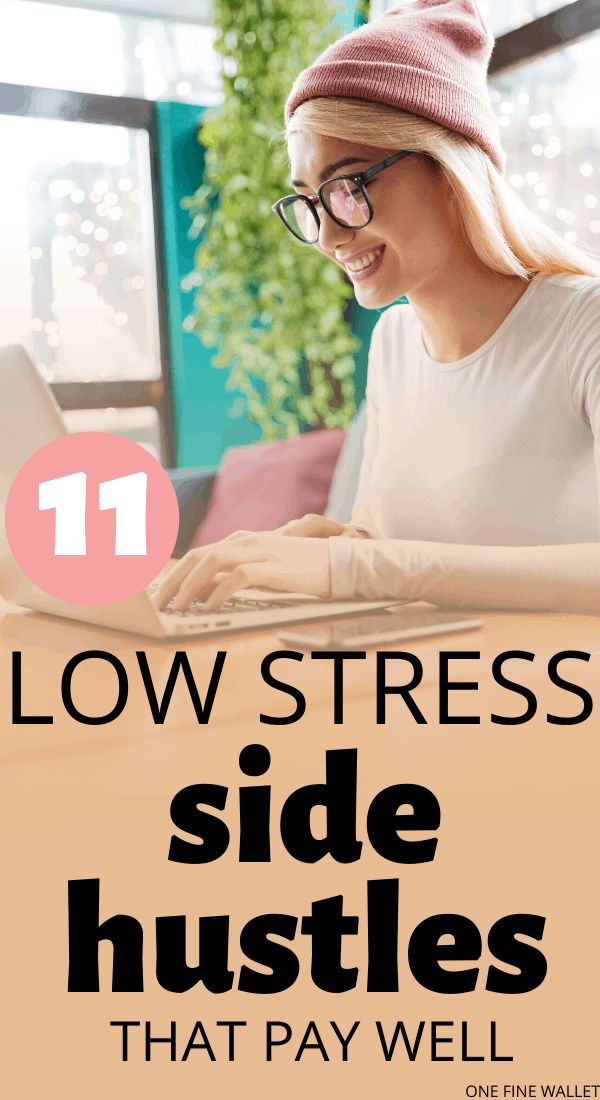 Guest Blogger:
Freya Kuka teaches readers how to grow their passive income, save money and manage debt on her personal finance blog Collecting Cents.
2 Popular Money Making Sites
Earn up to $50 each time you share your opinion about products and brands - available to those in the US, Canada and Australia. Join Survey Junkie here, it's free!
Take part in daily surveys worth up to $35 with Swagbucks.