*This post may contain affiliate links. Please read the full disclosure here. 
Food Business from Home
These are flexible food business ideas that are great for stay at home moms looking to make an income from home.
You work your own hours, set your rate of pay and follow your passion doing what you love best.
I bet you like the sound of that!
It's great when you can start a career doing what you enjoy, and that is exactly what you are going to learn from this post.
Disclaimer: When you are providing a service like cooking for people – please check the requirements in your state for Food and Safety, licensing or any Food Handling certificate that may be mandatory. These are ideas to inspire you, to follow dreams and help you build a career at home.
This post contains affiliate links. Please read full disclosure here.
Start a food blog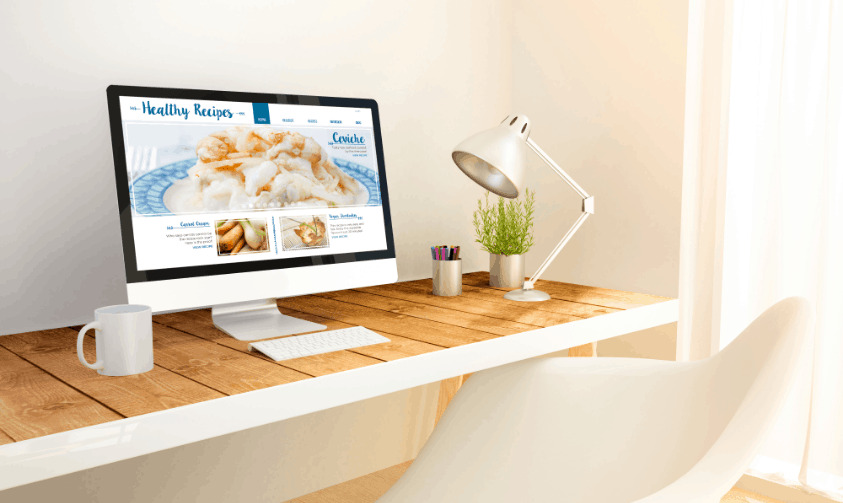 My ultimate favourite option – and that's because I love to blog! Starting a blog or website will only cost you around $100 a year. You just write out your recipe posts and make money from ads you place on your website, and affiliate links within your post.
Here is a detailed tutorial on how to start your own food blog – including budget-friendly ideas for background and props.
Blogs like Pinch of Yum and Deliciously Ella are making more than a full-time income with their food blog.
Start a YouTube channel
If you find it easier to record your recipes as a video rather that write it out, then starting a YouTube channel might suit you better. You can use simple equipment like your smartphone to record videos and upload it to your YouTube channel.
Getting help from a friend or family member to help you record can make things easy.
How do you make money?
Just like blogging, with YouTube you make money from ads and affiliate marketing. See those little ads that show up before each video you watch, those videos will make you money.
And if you use a favourite kitchen appliance you can leave affiliate links in the description below your video and direct your videos to those links. When they buy it you make money!
Teach cooking classes
You can also start a cooking class. If you have a particular interest in baking or cake designing, you can sell your classes and earn. You can join platforms like Skillshare or Udemy to register as a teacher and get started.
You don't need any previous experience or qualification to begin – although having this can be a bonus when selling your classes.
If you are looking to learn a new cooking or baking skill to help you better, you can join Skillshare as there are a lot of online classes for you to choose from.
Bake and earn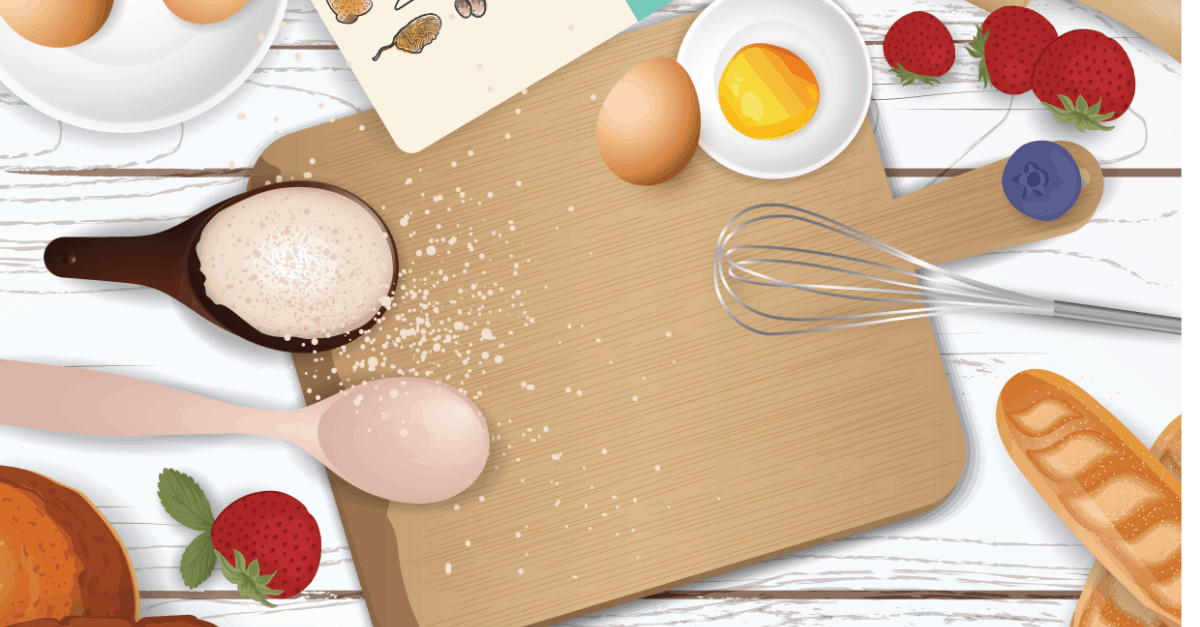 When its the festive season – Easter or Christmas you know this means lots of food and parties at home.
Cake shops can be quite expensive and this is the best time to promote yourself in the business.
Get the word out through family, friends and social media that you are happy to bake personalised cakes priced slightly lesser than shop bought ones.
People do love a good bargain and its a great way to begin. Once people get familiar with your work and enjoy it, things will be alot easier to get orders.
Selling food from home
With everyone's busy lifestyle people might be interested in home cooked food delivered to them.
You can give them the option for pick up or delivery and price your service accordingly. Its good to have a radius of delivery, so you are targeting a certain demographic.
You can create a simple website to list your product pricing and other contact details.
Food styling and stock photos
If you enjoy styling food and photography this side hustle might interest you.
You can sell your photos on marketplaces like Creative Market. Or promote on social media platforms like Pinterest and Instagram that captivate audience through visuals.
Another way is to sell photos on apps like Foap, Adobe stock and Alamy.
Publish a cookbook
Anyone can create sellable ebooks on their own.
There are tools like Picmonkey – for choosing templates and graphics, and Adazing for creating an ebook cover. Finally to sell, there is Sendowl to take care of payments and transactions.
If you don't have a website, you can still sell it on Kindle.
Personal Chef
It's not necessary to have a formal qualification to be a personal chef, although having one can work in your favour in terms of salary. Its best if you have a cooking or professional kitchen experience.
Also, experience in handling a variety of cuisines can add to your skills.
You can always turn to online classes like Skillshare to learn a few skills right at home and to increase your expertise in the field.
There you have it!