*This post may contain affiliate links. Please read the full disclosure here. 
*This post may contain affiliate links. Disclosure here.
Affiliate marketing is one of the best passive income ideas to make money.
You join an affiliate program, get your unique referral links and promote the products – using social media or your own blog/website.
Each time someone makes a purchase using your links you earn commissions. Many people fear affiliate marketing thinking they won't make a sale. I was one of them, I never thought I had a chance, but just 2 months into starting a blog I was making affiliate sales promoting my blog on Pinterest.
While Pinterest is by far the best means of promoting a new blog, SEO is a gamer changer. Getting readers from Google is a more sustainable strategy and I highly recommend this course as it completely changed the way I blog – even the free email video course in it is extremely valuable.
Almost every company or brand has an affiliate program.
Let's take a quick look at some basics first.
What is affiliate marketing?
Affiliate marketing is when you earn a commission by sharing affiliate links for products.
The reader clicks your affiliate link > buys the product within the cookie period > you earn a commission.
You will need customers to buy the product within the cookie period, usually around 30-60 days. What this means is, when someone clicks on your affiliate link they will need to complete the purchase with the set cookie period. Each affiliate program you join has their own cookie period.
Digital products tend to have a longer cookie period as I have sold ebooks with a cookie period of 365 days, yes a year!
Note: When sharing affiliate links in blog posts or social media you will need to disclose that it is an affiliate link.
Where can I find affiliate products to promote?
To find an affiliate product – you can do a Google search of any product you like to promote and type in "affiliate program".
For example, "weight loss diet plan" + "affiliate program" and you should be able to see if there is an affiliate program for a weight loss program.
You can promote ebooks, online courses, retail products – clothes, fashion and accessories, food ingredients (like raw honey or coconut oil), kitchen appliances, and even an exercise or diet plan.
Here are some brands/companies that offer their own affiliate programs.
Amazon
Ebay
Target
Walmart
These are networks that house a wide range of affiliate programs for you to join. The reason I love these affiliate networks is because they pay a lot more in commission than Amazon's 4% commission, having said that, many bloggers do well with this platform.
Here are the affiliate networks I use:
Impact Radius
For example, if you join Sharesale, they have a list of categories that you can use to pick and choose which of the programs inside Shareasale you'd like to promote. You will need to request approval for each of those products to receive your unique affiliate link.
It usually takes 24 to 48 hours before you get your links.
How do I apply?
Most affiliate programs have an application form to fill. They normally don't take more than 5-10 minutes to complete. Some are even quicker than that.
Now that we have covered a few basics, let's look deeper into how to make the best out of it.
If you are someone looking for a serious strategy to make money with affiliate marketing, I have Chelsea from HerPaperRoute to shed light on how she makes $10,000 a month with this type of marketing.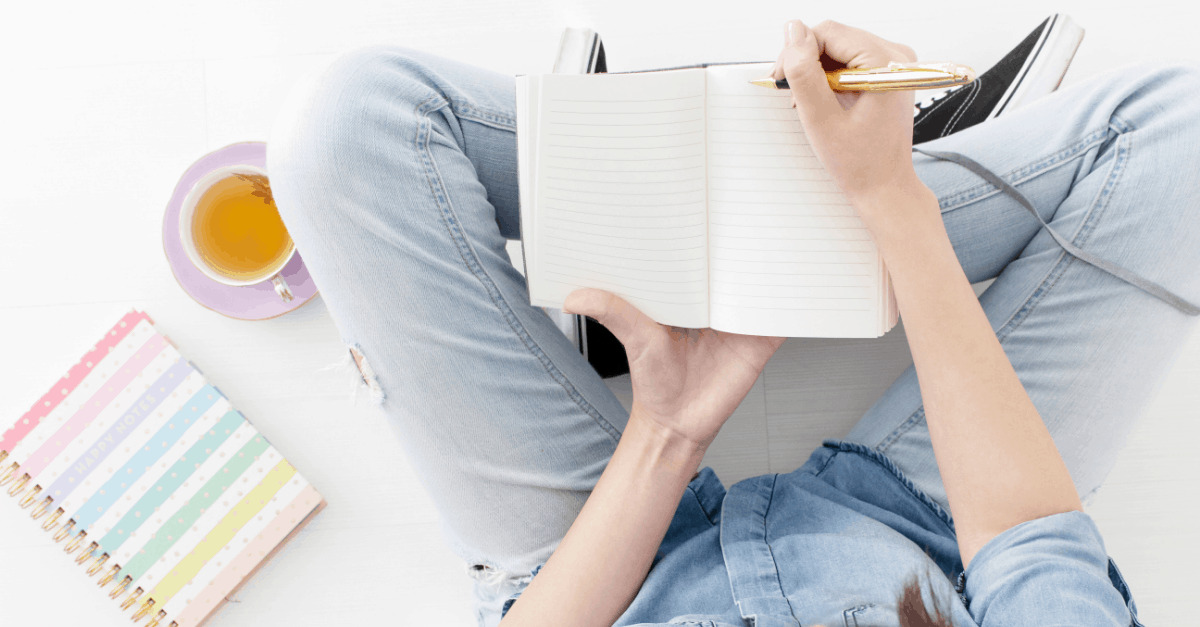 1. Chelsea, please tell us a bit about yourself and your affiliate marketing experience.
Thanks so much for having me, Saranya. I got started in marketing in the early 00s, I was in University for marketing and digital media, while running an online drop shipping store, and blogging for fun.
It wasn't until a few years later while working as a corporate marketing strategist that I started to dip my toes in affiliate marketing. I became obsessed with it and wanted to learn everything I could about it.
One day I just sort of made the connection between this type of marketing and blogging, and something clicked. I quit my job to go fulltime with my blog, monetizing it with various affiliate products, and haven't looked back!
2. Is it possible to do affiliate marketing without a blog?
It is possible to make affiliate sales without a blog because you can do it via your email list and
social media.
But, you should have a blog because your website is your 'base.' It's so much easier when you have your own website. Plus, it's easier to get approved into affiliate programs when the brand can see that you have a website. Some programs require it.
3. Can you advise us on the best ways to promote affiliate products?
Writing in-depth articles that explain why a product is awesome has always been my #1 way to promote affiliate products.
The second way is within free content like ebooks and courses. Give as much free content away as you can, so you can make affiliate sales from your recommendations within.
4. Are they any high paying affiliate programs you recommend?
Online courses typically have a high paying affiliate program. Often you can earn 40-50% of an online course, and many courses are in the $200+ range.
Seek out courses that interest you and make sense for your niche, and promote them to your readers.
5. Is it possible to make a full-time income with affiliate marketing?
Absolutely it is. The great thing about affiliate marketing is it costs you nothing.
You can expect to have expenses related to your website and email marketing platform, but the actual affiliate marketing part has no fees.
Unlike most businesses which typically have high startup costs, being an affiliate is free.
Related post:
What it costs you is your time. You need to dedicate time into creating content that excites people to buy, and then spend even more time promoting your posts and links.
But anyone can do it! And if you are a nerd like me, it's really fun!
6. How much do you make a month/year from affiliate products?
Lately, it ranges anywhere from $8,000 per month to $10,000 per month.
That fluctuates depending on what sales I am promoting during a given month.
There have been times when I've made $10,000 in one week – which seems really crazy to me.
It really depends on what I'm promoting and how much time I have to focus on it. But that's another great thing about affiliate marketing – there is no limit to how much you can make.
You are your own boss and how much you earn depends solely on your effort.
7. One advice to make the best out of the Amazon Associates program?
Don't bother! Lol, I don't really mean that.
Some people have great success with the Amazon Associates program, and from what I've heard these people say that success comes from them having a lot of traffic/page views.
I use the Amazon Associates Link Builder plugin, which I really like. It makes it easy to add a clean product slider into blog posts. I would recommend using that plugin (its free) if you want to increase your Amazon conversions.
Amazon is nice because there is literally every type of product under the sun there to promote. But the commission percentages aren't very good, compared to working with brands and affiliate networks directly.
Also, the Amazon Associates program has many stipulations and rules that make it harder for affiliates to earn sales. Some of these rules seem a bit outdated: Such as not being allowed to promote their links in emails, in closed Facebook groups, or on Pinterest. (They may have changed their rules banning Pinterest, but I'm not sure).
So it's for these reasons that the Amazon Associates program doesn't top my list. I personally would recommend ShareASale and CJ.com, or working directly with a brand for a special partnership/sponsorship.
8. Any last words for our readers to make the most of affiliate marketing?
Don't get discouraged if your affiliate sales aren't where you want them to be yet.
Once you've written an awesome blog post about your product, get to work promoting it.
EVERYWHERE!
Find out where your ideal customer hangs out and put your blog post in front of them. Don't wait and hope they will find you. Go out there and find them.
And lastly, stay focused on your goals and spend time every day working towards them.
I always say, if you treat your blog like your job, pretty soon it will be!
Chelsea has written about here affiliate marketing strategy in
this ebook,
which will help you nail affiliate sales to your blog or business.