It's almost the holiday season! This means time with family, delicious food, and presents!
I just love the holidays. I love spending time with my family, decorating our tree, wrapping gifts, and enjoying delicious goodies.
But along with all of that joy and cheer comes the expense of presents.
How do cheap Christmas gifts sound to you?
These are not cheap gift ideas but instead, smart ways to buy your gifts at a discounted price using coupon codes and cashback.
*This post may contain affiliate links. Please read full disclosure here.
Whether it's the holidays, or simply the multitude of birthday parties, wedding receptions, and baby showers that you are invited to each year, the cost of gift-giving can add up!
Here are some smart lesser-known tips to save money on gifts!
Free Coupon Code App
The Honey app is a free browser extension that will help you find the latest active discount codes.
Install the app on your desktop and it will automatically show you coupon codes at checkout. Use these codes to save money at Amazon, Walmart, Target and thousands of other online retailers.
Install the Honey app to start using coupon codes when buying your Christmas gifts.
Rewards Site
MyPoints is a reward site that pays you cashback on your shopping and also gives you coupon codes to avail discounts.
It's simple how it works. Just use the MyPoints website to complete your purchase at Amazon or Target like you normally would and receive cashback.
They have rewarded their users over $236 million in cash and gift cards to date.
You earn a bonus $10 Amazon gift card if you sign up with this link and verify your email confirmation.
Loyalty Reward

Use the Drop app to connect to your debit/credit card to automatically get rewarded each time you use the connected card.
Get rewarded for everyday spending with this free app.
Featured on Forbes, The Wall Street Journal and other media outlets, the Drop App will reward you for your spending. Whether its online shopping, food delivery or even booking travel the Drop app will save you money.
Check out the app here.
Start a gift closet
Have you ever walked through Target, seen an item on clearance, and thought, "Wow, that is an awesome price! Too bad I don't have a kid/baby/newlywed/pregnant friend that could use it."
(Of course, if your luck is like mine, next week you'll be invited to a baby shower for your husband's coworker's sister that you could have used it for.)
I'm here to tell you to go ahead and get that item! Put it in the closet, and the next time you are invited to a last-minute party or shower, you'll have something to give.
You can build up a stash of potential gifts to have on hand for the next Christmas work party that requires a gift exchange or wedding reception where you barely know the newlyweds.
You can find out more about gift closets here.
Pay with gift cards
Have you joined Swagbucks or Ibotta?
Do you shop Target deals when they offer free gift cards for purchasing certain items? If so, hang on to those gift cards and use them to purchase gifts for others!
We save our gift cards all year to spend for the holidays. Last year, we ended up earning almost $1,000 in gift cards throughout the year! (No, we did not use them all for Christmas – we also used them for birthdays throughout the year.
Another idea is to use apps like Raise to purchase gift cards at a discounted amount when you know that you are going to make a purchase at a specific store.
We also like buying gift cards at Kroger when they have digital coupons offering 4x fuel points for gift card purchases. We either use these gift cards to spend on other gifts, or we give the gift cards themselves as presents.
Related topics:
Browse Facebook
buy/sell/trade groups
If you are getting gifts for your own children or other family members, then consider purchasing them gently used! It used to be that you would need to drive around for hours every Saturday morning, browsing garage sales to find something that was still in decent shape.
Thanks to the internet and modern technology, you can browse digital "garage sales" on Facebook or VarageSale! These tend to be safer than Craigslist (little chance for anonymity), but more convenient than physically driving around, looking for garage sale signs.
These groups are almost always for specific geographical regions, towns, or even neighbourhoods! Some terms you might search for along with your town's name are:
Beg, Barter, Buy, Sell (or BBB or BBBS)
Buy, Sell, Trade
Classifieds
Garage Sale
Shop and Swap
Join a Facebook deals group
There are some Facebook groups (like mine) that spend time searching for promo codes that can be used on Amazon. This is a great way to build up your gift closet or to just start stocking up for the holidays.
If you have a party or shower to attend in a week, just scroll through your deals groups to find current promo codes or low prices on items you can give.
I also try to find out what the hot items are going to be each year (like Hatchimals or Fingerlings) a few months ahead of the holidays so that they can be purchased before the rush hits and prices go up. Last year, people were able to pre-order Fingerlings and get alerts as to when they were back in stock.
You can't avoid spending money on gifts for others (especially when you have children who are invited to every single birthday party for every single classmate all year!). But you can find ways to save money on gifts and never pay full price!
Do you have any tips or tricks on how you buy gifts for your loved ones?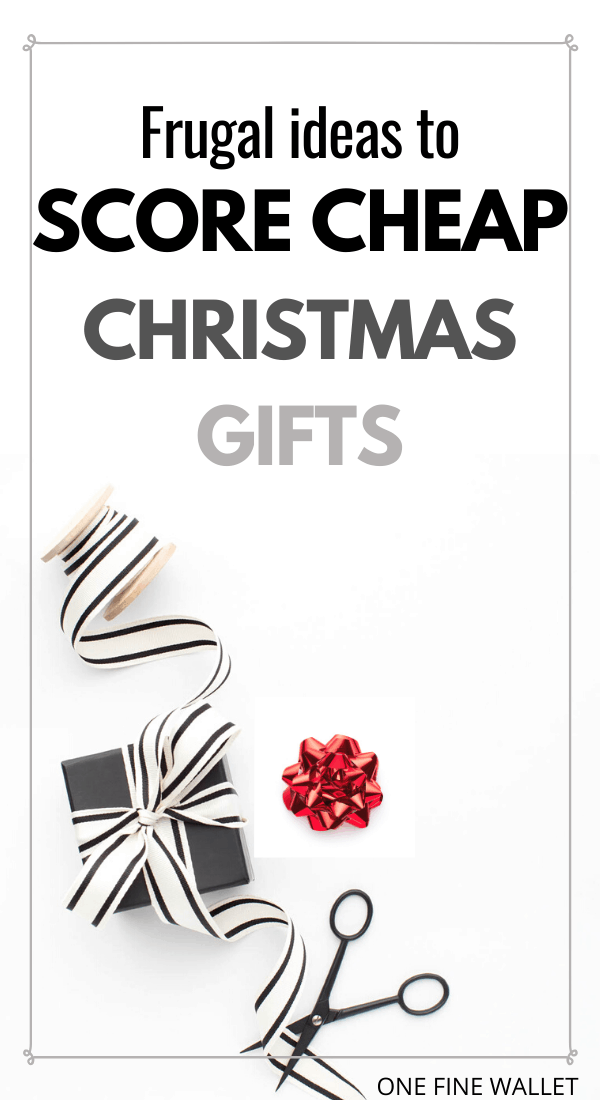 Tiffany Thomas
Guest Blogger
A former math teacher and SAHM who loves finding good deals! She and her husband, who is an engineer, work together on The Crazy Shopping Cart. They enjoy spending time with their family, geeking out over sci-fi together, and saving money.
2 Popular Money Making Sites
Earn up to $50 each time you share your opinion about products and brands - available to those in the US, Canada and Australia. Join Survey Junkie here, it's free!
Take part in daily surveys worth up to $35 with Swagbucks.