*This post may contain affiliate links. Please read the full disclosure here. 
Paribus App
Today we a going to do a detailed review of the Paribus App, and answer your questions like:
– Is Paribus legit?
– How does Paribus make money?
– How do I sign up for Paribus?
First to answer the big question is Paribus legit and safe – yes.
*This post may contain affiliate links. Paribus compensates us when you sign up for Paribus using the links provided. Full disclosure here.
Paribus is owned by Capital One, a leading company that provides credit cards and other banking products, so you know they have a secured system in place (more on this later).
With online shopping being the most convenient ways to shop, its always good to find the best ways to save – sales, coupons, cashback or refunds from apps like Paribus.
With the growing number of online shopping platforms, it has become even more convenient to choose the best value when shopping. You have "price match or price compare" websites to help you find the best deals.
But instead of going through a tedious task of price matching products, we have a website that will automate this process for you.
That's right, Paribus that will do this for you.
Let me make this really simple.
You buy a $399 camera online at Walmart.
And then later you find that the price drops to $349, and if you have Paribus installed you will get your $50 refunded.
Paribus will take care of the refund procedures for you, so you don't have to send emails or contact customer services for assistance.
How does Paribus work?
Paribus is free to join and available to those living in the USA. Once you sign up, you will give them access to the email you use for your shopping, so they can scan your online shopping receipts and get your refunds.
If you are hesitant to give your personal email address, you can set up a new email account or apply using an email that you don't use often. Just make sure this will be the same email you use when you do your online shopping.
Paribus is not interested in your emails, except for scanning shopping receipts for your potential refund.
The app works by identifying purchases you've made in the past 30 days, by checking for email confirmation or shipping details in your inbox.
They have filed over $20 million in refunds for users and most of it is done automatically by Paribus on your behalf. However, there are some retailers that might need you to take action for the refund to be approved.
Related topics for you:
3 easy steps:
1. You do your online shopping as you normally would.
2. Paribus will monitor your online shopping receipts and check for any price drops.
3. When they find a price drop, they will let you know and give you a refund.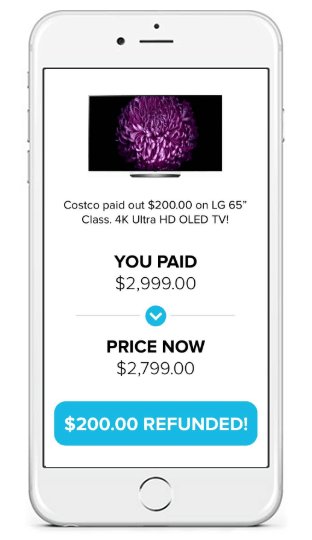 Is Paribus safe?
This company was founded in 2014 and as mentioned above, Paribus is acquired by Capital One, a leading financial corporation located in the United States, Canada, and the United Kingdom.
Having a Capital One ownership itself should put your mind to rest about the organisation's legitimacy.
What are the participating online shopping platforms?

There are over 25+ major retailers participating. Here are a few big names:
Amazon
Target
Walmart
Nordstrom
Macy's
GAP
And yes they not only get your refund for your online shopping. but also help you find the best deals with online hotel bookings. And when they help you find a better rate, they will help you rebook.
Participating companies:
Expedia
Booking.com
Hotels.com
Priceline
Hilton
Marriott
One last thing, Paribus also offers a refund on late deliveries for your online deliveries. So if your Amazon delivery is late by a day or two, you will get compensated for it.
Quick recap:
> Money back when there is a price drop from your online shopping
> Compensation on late deliveries from online retailers like Amazon
> Help you rebook when there is a price drop with your hotel bookings.
It is free to sign up to Paribus and you can do it right here.
This is just such an amazing way to save hundreds when you shop online. And even better, is when you know you are getting value for your money.
Check out Paribus here>>
---
Make extra money by browsing the web, watching videos, playing online games and testing new products - clothing, food, cosmetics and more! Its free to join. Sign up for your chance to
get a $5 Swagbucks bonus.
---
Apps like Paribus:
Honey App Extension
Use this free browser extension to give you discount codes and coupons. With the Honey app installed you will get active coupon codes applied to your online shopping at the checkout. A great way to save money shopping online and it also saves you time looking up deals online.
Trim App
Another free app that cancels out unnecessary subscriptions and finds you a better price on car insurance or cable. Using the Trim App will help you eliminate unwanted expenses each month.
Acorns
An investment app that's great for those who are just starting to budget and save. This app uses up leftover change from everyday purchases and invests it for you. So if you were to buy a coffee for $3.50, it will invest $0.50 for you. It is a small investment but can help you save money for retirement.
Sign up for a free Acorns account.
Drop App
One of the best free money apps that works like a digital loyalty card. Connect your debit/credit card to the Drop app and every time you shop with the connected bank card, you are automatically entitled to rewards. No more do you need to get your loyalty card stamped.
Try the free Drop app here and start earning points for every eligible purchase – whether Target, Starbucks, Macy's or Safeway. Redeem your rewards for free gift cards.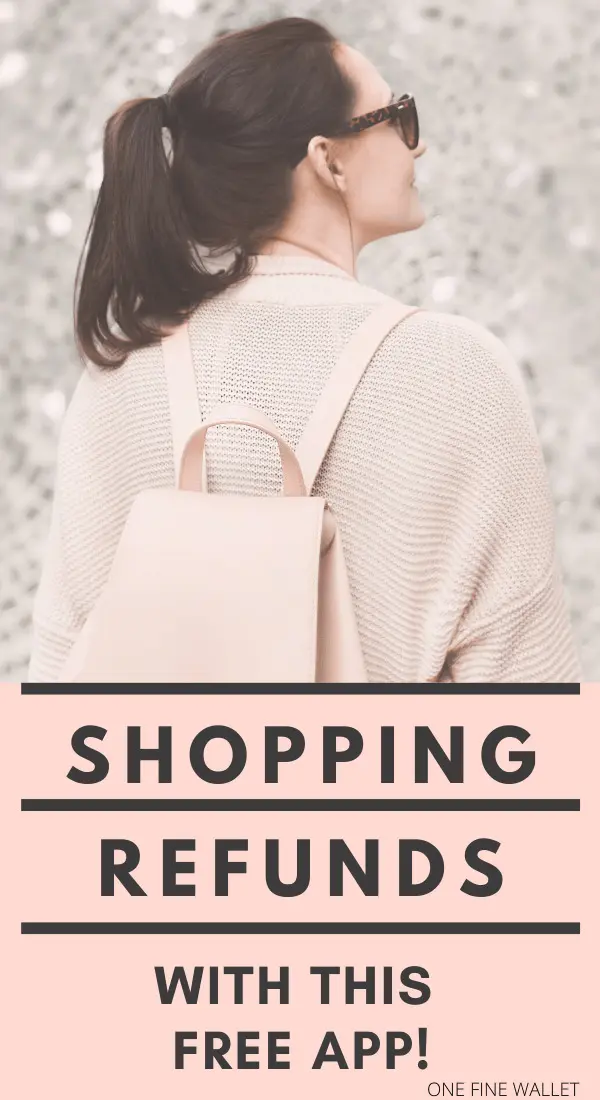 Paribus – Captial One