No Spend Challenge
Are you ready for a savings challenge this year? Having a no-spend month is a great way to get your family finances under control.
When it comes to rules, it's not easy setting boundaries that are too hard to follow. Achievable targets make a challenge more doable.
Setting aside some money is the best way to build wealth. The first thing is to set a target.
Whether you are interested in buying a house, pay for your education, or even to start a new business – think about how much you need.
**This post may contain affiliate links. Disclosure here.
You might need $2,000 or even $10,000 by the end of the year. 
Set your money goal and write it down. In this example, let's make a goal of $5,000. 
To reach this goal, you will need to save at least $420 a month. 
On your monthly calendar write down your daily contributions. You can either choose to save $14 a day for a month.
This means 30 days x $14 = $420. 
However, what I prefer to do is save a big sum every fortnight. So $210 every 2 weeks. It's great to do this on a Friday, so it restricts overspending on the weekend. 
While saving money every day can be somewhat of a fun activity, I prefer saving once and saving big. This makes it feel like I have already spent (saved!) $210 or so dollars and it stops me for any unnecessary spending.  
In today's post, we are also going to discuss 23 ways for a no spend month challenge, where you spend less making by choosing the best alternatives.
First, if you are in debt and looking for ideas to make some money without investing, here are a few ways to make money fast.
Make money without spending:
1. Surveys – I thought I start with some super simple money making ideas in your spare time that will earn you quick cash. With Survey Junkie you can make up to $50 answering questions in your spare time. Unlike many survey sites, this one is very reliable and has been rated well by over 9 million users in the US, Canada and Australia.
2. Write and earn – Here is a list of websites that will pay you to write per article. You can make up to $200 for each post. If you love to write why not make some money from it? Most of them accept writers even if you have no experience.
3. Start a money-making blog from scratch – This is something I love doing and make a full-time income from home in one year of starting this blog. Your income potential can grow from a couple hundred a month to over six figures a month. Starting a blog is not free, but you can have one set-up for under $100 and the returns on it are incredible.
4. A neat little list of no investment jobs you can start today. These jobs can make you $500 or $1000 depending on the amount of time you can contribute.
Let's see how we can save money by following a few frugal ways as a family.
Save Money
5.  A must-have shopping app for parents is the Cozi App. It's a free and convenient list organiser that helps you create shopping lists, set monthly reminders, create recipe cards and add ingredients to shopping lists. Once you download this app, you can add other members of the family to it, so they can add reminders to keep you on top of things. Join Cozi here.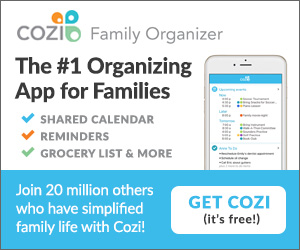 6. Ibotta is a free cashback app that put money into your wallet each time you shop at Walmart, Target and other big brand names. This best part about this app is that it actually pays you real cash and not points! Once you download the free Ibotta app on your phone you can start saving money on all your grocery runs.
Full Ibotta Review article.
7. Does your family use the internet often? Add Swagbucks as your search engine to get points on your daily browsing. You can also earn additional points from daily surveys, cashback rewards, referring friends and watching videos. You can start redeeming points from as little as $3. Read full Swagbucks review here.
8. Make use of all the ingredients in your fridge. I always have a bunch of leftover ingredients in my kitchen and often lost for ways to use it. Supercooks is a website that lets you put the names of the ingredients and gives you relevant recipes ideas.
9. If you normally shop online, try using Paribus. This is a free app that gives you automatic refunds when there is a price drop on products you have already purchased. Once you sign up and connect your email, it will conduct regular scans and search for email receipts and give you a refund if you are eligible. Check out the list of retailers that work with Paribus.
10. Acorns is a smart investment app for beginners who are looking to save small money. Say you buy a coffee at the shops for $3.40, the Acorns app will automatically round this money to the closest dollar and invest the $0.60 for you.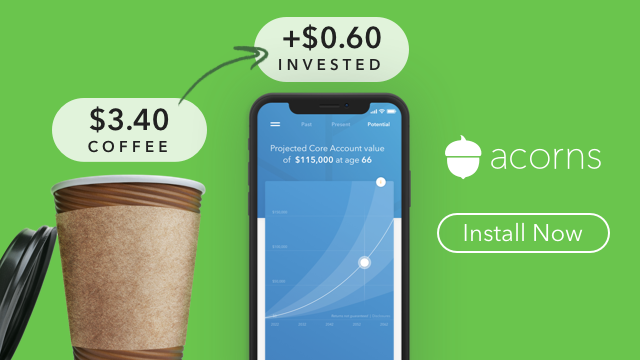 11. Save money on presents for Christmas or birthdays, with this big list of ideas to help you earn free gift cards redeemable at Amazon, Target or Walmart.
12. De-clutter on Saturday and have a garage sale on Sunday. Get rid of things you don't need, and if they are in good condition, sell them to someone who might need it. Your home will look refreshed and you can make some extra money too.
13. Reduce food wastage – Stack leftovers in the front of the fridge shelf so you can spot them easily and won't waste food. Clear containers are perfect to grab your attention.
14. Do a few DIY projects. I love watching YouTube and Pinterest videos to try a few hacks that will save me money. Here are some home decor projects that might interest you.
Outdoor fun
15. Fun backyard activities for kids – You can let them play in the water sprinkler, in a paddling pool or in the sandpit.
16. BBQ in the garden – a great way to enjoy good food with family and friends.
17. Have lunch in the park – a nice idea if the kids want to go out somewhere. Pack some homecooked food, grab some drinks and some snack if it's going to be a long day. This way you are not tempted to buy food from outside because you don't have enough to go.
18. Visit places like the library, beach, the farm (the free ones of course;) museum, nearby or any other free local attractions.
Feel good
19. Church on Sundays – make this a routine and keep your family blessed 🙂
20. Family yoga – Definitely a good thing to try. There are so many levels of yoga that you can start with the beginner level if it's your first time. Meditation is also a good way to distress from the weekly hassle.
21. Donate to charity – This is, in fact, a great way to teach kids the importance of sharing and caring for others at a very young age. Giving to people that need things more than we do.
22. Walk the dog – keeps you fit and active.
Get kids involved
23. Picnic for kids – Great play idea for smaller children.
24. Get kids to help clean up. Play your kids favorite music to make it fun and not boring. Keep them in a happy mood while they learn to be responsible.
25. Create fun weekend kid-friendly recipes – naan pizza, fruit kebabs and some other easy recipes the kids can help with.
26. Involve kids in storytelling – swap screen time for books! This not only develops their confidence in reading in front of others but also improves their reading.
27. Grow a veggie patch – nothing beats eating healthy home grown produce. My toddler loves this! Kids can enjoy caring for a veggie patch. Plant your kids favorite fruit or veg this makes them even more excited about it.
There you have it! Super easy yet, super healthy activities that will not just save you money but will make you a happy family.
2 Popular Money Making Sites
Earn up to $50 each time you share your opinion about products and brands - available to those in the US, Canada and Australia. Join Survey Junkie here, it's free!
Take part in daily surveys worth up to $35 with Swagbucks.