*This post may contain affiliate links. Please read disclosure here.
I love blogging because I enjoy writing and this has helped me make an income from home. But I have a few friends that asked me for options to make a little extra money online without having to invest and without doing time-consuming tasks.
So I researched and found one site that seemed worth the time.
My friends are my biggest critiques. So when I sent them a list of survey sites to try, they came back to me with one they truly felt was worth it. This survey site helped them make $10 real quick as compared to the other sites.
If you are someone that is looking for an easy way to make extra money either on your lunch break, over the weekend or during your kid's naptime this may be an option to consider.
The company that I am talking about is Survey Junkie. If you haven't heard about this website before, it is a survey company that pays you for your opinion, and here is a little review to help you understand better.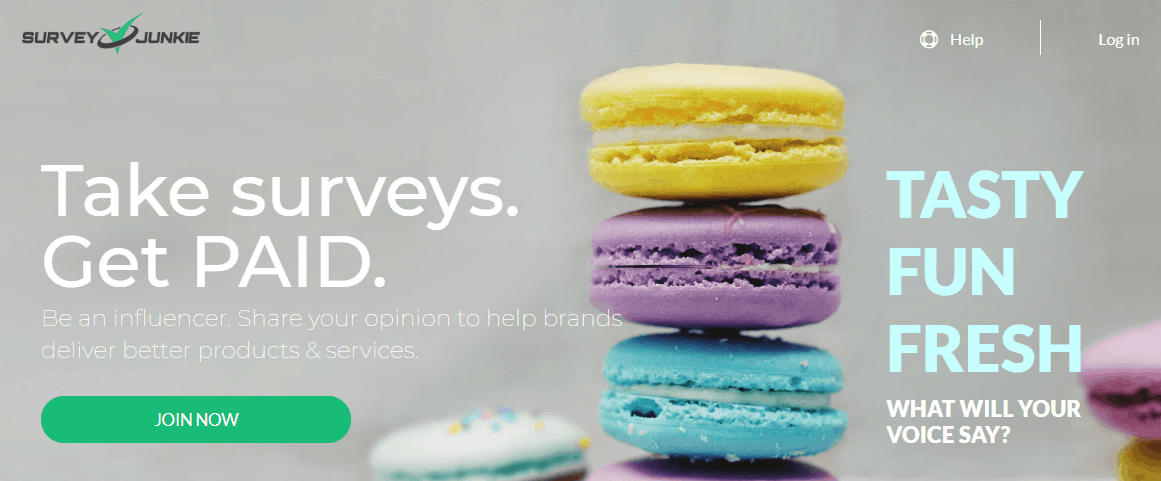 Once you sign up with them, you will receive an email when your survey is ready to begin. Once you complete a survey you will get points that you can use to redeem for cash via PayPal or e-gift cards by popular companies like Amazon and target. A nice way to get some extra cash to spend for Christmas or the holidays right?
Why do you get paid?
You get paid for sharing your opinions, which will help brands and companies understand what products are popular with the public, so they can help develop suitable products. This means you are helping them with their research.
Who can participate?
You can participate if you live in the US, Canada, and Australia. And you must be 13 years and over to participate.
How to join?
If you are eligible to participate, Survey Junkie is free to join and you can sign up here.
How do you get paid?
You get paid points that are redeemable for cash or e-giftcards from big brands. Unlike most surveys, with survey junkie, you only need a minimum of $10 to be paid. I am told you can make $1-$3 per survey so you can reach the minimum soon.
The only disadvantage is to wait to receive surveys in your inbox.
You can make an extra $20-$40 a month with these surveys, based on the amount of time you spend on them. But if you are looking for more surveys to increase your chances of making more money here is another list of 7 legitimate websites that also pay you for your opinion. They also give you up to $5 as a bonus just for signing up.
Are there any sites that you have found to make you some extra money online? Share them in the comments below.
Pin for later