*This post may contain affiliate links. Please read the full disclosure here. 
How to make 100 in a day – Need 100 Dollars Now?
Today we are are going to talk about how to make money fast. One of the best ways of doing this is by opting for a job that allows you to start earning with PayPal.
Can you imagine being able to make $100 a day as an extra income? That would total almost $3,000 a month.
For most of us, to make $100 a day guaranteed, would be perfect to pay off bills or buy food.
But again, if you are thinking – "I need money desperately", and "I need money now", below you will find the best list of 23 side jobs that will help you make 100 dollars a day fast.
Most of these are quite simple while the high paying ones do require a bit of work, but are very rewarding.
So let's begin and check out ways to make $100 a day from home, with a few full-time work from home job options to help you build a career.
Note: If you need money today for free, here is a big list of ideas to get money fast.
Make $100 a day with PayPal
While there are a number of income ideas, here are a few legit ways to make money every day. Increasing the number of side hustles you do can double your chances of making more than $100 a day.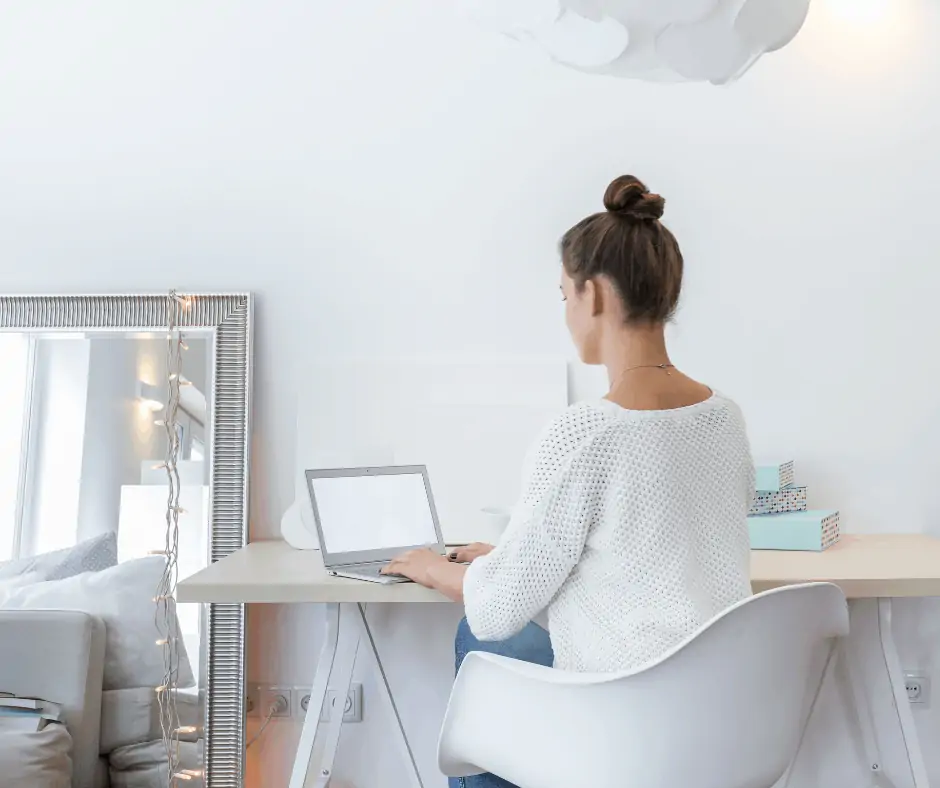 23 Ways to Make 100 dollars today
1. Write for Magazines – $100 -$200
If you enjoy writing but don't want to start a blog or be a freelance writer, then you can choose to write one time articles and get paid for each piece you write.
Below are a few websites that pay $100 to $200 per article you submit.
It's not necessary that you are an expert at writing or don't need to be a native English speaker to apply, so this can be a perfect money-making side hustle for beginners.
You will need to have a PayPal account, as most of them will pay you through it.
2. iWriter – $80
You can submit your application to iWriter if you are looking for freelance writing work.
With iWriter, you can decide how many hours you like to work and have the ability to earn as much as $80 for a 500-word article.
They are currently accepting writers from North America, South America, Europe, Asia, and Australia.
Another popular online platform for writers is HireWriters. You get to write about the topics you like and earn $20 per article. There are hundreds of paid writing jobs to choose from and you can accept the ones that suit you best.
3. How to make 100 dollars a day online
As a blogger, I make money through affiliate marketing (more on this below) and from display advertising.
These advertisements make me money, and the amount I earn depends on the number of people that visit my site.
Sure making money from a blog doesn't happen overnight, but it is possible and one of the best ways to get $100 free in passive income!
I now make over $100 a day on most days through ads on my blog. This is one of the reasons I recommend starting a blog, as it is one of the most flexible and highly rewarding side hustle.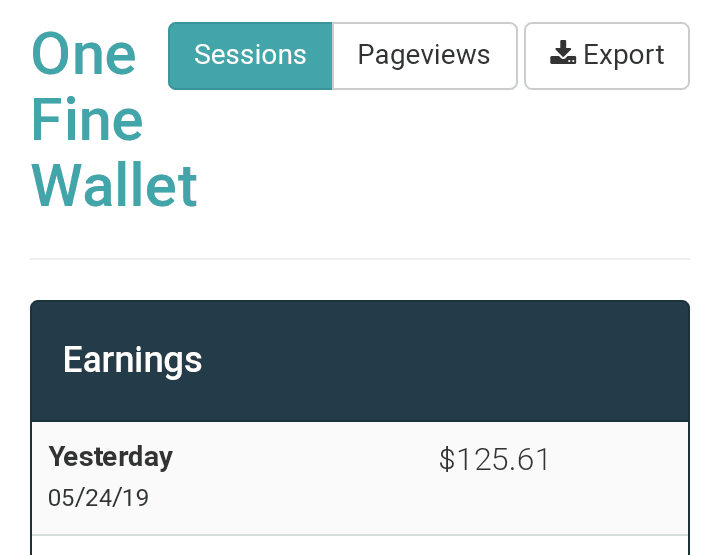 2022 Update:
I still make $100 a day blogging, and this is advertising income earned from one of my blogs.
One of the best ways to make $100 in a day is with your own blog – it still works in 2022!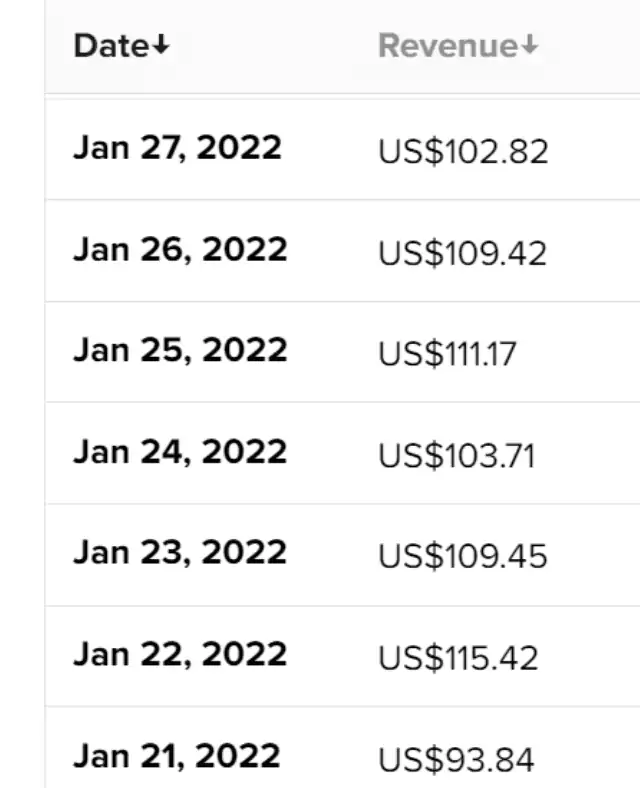 4. Make 100 a day online
One of the best way to make $100 a day with PayPal is through paid market research.
Respondent.io is one such online platform, that connects researchers with participants that are willing to provide feedback. The feedback you provide can be in the form of an online survey or a one-on-one video call.
The minimum pay is around $100 an hour and can go up to $700 an hour. Payments are processed by PayPal.
With Respondent, you earn money on completion of your study – this means you can get paid daily or weekly. A simple and easy way to get a free $100 for sharing your opinion and help researchers!
Other online research companies that pay participants are User Interviews and Pinecone Research. The more focus groups you participate, your chances of making $100 a day becomes possible.
5. Free 100 Dollars with Daily Polls and Surveys
There are a number of legit websites that pay for your opinion.
Completing multiple surveys a day from these sites can help you get 100 dollars for sharing your opinion.
Sites like Swagbucks, reward you for your participation in daily polls, surveys and simply searching the internet using their browser extension.
Once you sign up to these sites, you are given a set of questionnaire to complete and earn cash redeemable via PayPal or Amazon gift cards.
My top two favourites are Survey Junkie and Inbox Dollars, because they pay well and pay cash! All for 5-15 minutes of your time. Both these sites are popular with a four-star rating each on Trustpilot.
Survey Junkie currently has over 9 million members making money from home and you can join in too.
6. Get Paid to Test Products
The reason why Swagbucks is a good website for side hustlers, is that there are a number of ways to make money on the platform.
Here are a few ways to earn with Swagbucks:
Get paid to test products
Daily surveys worth up to $35
Paid to watch videos and play games
Earn rewards for surfing the web
Cashback offers and more!
Join Swagbucks here to get a $5 sign up bonus.
7. Creative Ways to Make Money Fast
If you are a creative person, and looking for easy ways to make money – try selling digital stickers.
Digital stickers are used by people who enjoy customizing their online planners. These are just like physical stickers, but the difference is that you can only use these online.
Some examples of digital stickers are clip art, washi tapes and shapes.
---
Make extra money by browsing the web, watching videos, playing online games and testing new products - clothing, food, cosmetics and more! Its free to join. Sign up for your chance to
get a $5 Swagbucks bonus.
---
You can sell digital stickers on Etsy or through you own online store. Michelle earned over $7,000 in 6 months selling digital stickers online.
If you prefer just selling online printables like worksheets, inspirational quotes, wall art or kids activity sheets, check out this post on how to create printables to sell.
Printables are becoming popular these days that selling these downloads would help you build a side hustle out of it.
8. How to Make a Quick $100 as a Loan Signing Agent
If you are looking for ways to make money right now, you might want to consider becoming a loan signing agent.
Once you become a notary loan signing agent – which approximately takes around 3 weeks – you make between $75 – $200 per appointment.
If you want to make 100 a day, this is the best way to do it!
Take a look at this video to learn how to get your notary signing agent certification, and the best ways to find loan signing jobs.
9. Get Paid $100 a day to Shop for others
Become a shopper at Shipt and earn up to $22 an hour to shop for others.
You can choose your own hours and days of work, and easily make $100 a day with Shipt. You will need to be 18 years and over to apply, and live in the US. This is one of the most flexible ways to earn money when kids are at school.
Another similar company that pays you to shop for others is Instacart.
10. How to Make an Extra $100 a Day with Affiliate Marketing
This is one of the most talked-about income streams when working from home – Affiliate Marketing.
Whether you want to start a blog, a YouTube channel or just want to use social media for promotion, affiliate marketing is one of the most reliable sources of passive income.
Read the basics of affiliate marketing here and learn how a young mom is making over $10,000 a month with it.
Affiliate marketing is when you make money online promoting another person's product.
And you can do affiliate marketing without a website. I used Pinterest to share some of my affiliate links and made over $120 in one month from a single product.
Here is a detailed step-by-step post on it.

11. Make $100 a Day with PayPal
There are survey sites that make you money for answering questions.
Once you sign up to them, you will be sent an email confirmation before you start receiving surveys to your inbox. I would recommend signing up to them all and then pick and choose the ones that perform better for you.
Once you decide which ones you like, you can unsubscribe from the rest so you don't clutter your inbox.
Below are the high paying sites where you can earn up to $50 a survey.
Doing a few of these surveys can help you make 100 a day.
Vindale Research -$50
MindsPay – $50
Panda Research – $75
Cashback Research -$60
12. Get paid to lose weight – $10,000
Healthy wage is a legitimate program that will pay you for losing weight. What a motivating way to earn money and lose weight isn't it? A win-win here.
Sure you don't make $100 a day with this, but the revenue-generating potential is great, so I had to include it in here.
How this works is, you make a bet (say $10) to lose 20 pounds in 12 months (as an example). You will pay the $10 each month, but if you reach your weight loss goal, you will earn back way more than the $10 you spent each month.
They have a weight loss calculator that shows you how much you can earn, based on your weight loss goal.
These Women Won Serious Money For Losing Weight!
13. Shop and earn
Fetch Rewards is one of the best ways to save money on everyday shopping.
It's a free app that you download and snap a photo of any shopping or restaurant receipts in the US.
If the receipts are not older than 7 days, you can earn points to redeem for free free gift cards.
14. Sell thrifty items for profit
Melissa and Rob earned over $100,000 in one year selling thrift store products for a profit.
How?
They buy cheaper products from yard sales, car boot sales and thrift stores, then sell them for a much bigger profit.
Read here to see all the thrifty things they have flipped for a larger price bracket, and learn how you can do the same.
If this is something you are interested in doing, you have the potential to earn hundreds for selling something that you bought for say $10.
Join Rob's free online workshop and learn to make a profit out of yard sale items.
15. Illustrator
This one is perfect for those that are creative and artistic.
If you are someone that enjoys drawing, you can get paid to convert your drawing into digital art.
How?
Provide services.
You can sketch out a couples portrait and convert that into an illustration(digital version).
You can also do an illustration of a wedding invite, or you can even create illustrations for books, book covers, and business cards.
Many online businesses will be interested in your work to make their brand stand out.
Here is a young freelancer that makes almost $4,000 a month as an illustrator.
16. Sell Second-hand
This is the quickest way to make money and declutter your home at the same time.
Take a quick look around your house and get rid of things you don't need. If they are smaller items you can do a yard sale or a car boot sale to make some money over the weekend.
Here are some other online places to sell your things secondhand – old books at bookscouter, clothes at thredup, photos on Adobe stock, unused gift cards at Cardpool or even your old smartphones at Gazelle.
17. Refer and Earn
I am going to list out a few refer and earn sites, where you can earn money by inviting friends to join using your referral links.
First, you will need to create an account with these sites. Once you sign up to them (which is free) you will receive a unique referral link. Share these links with your family and friends and when they sign up you earn money. If you have a big friends circle on social media, why not make some money from it?
Here are some companies you can join.
18. Fiverr
If you haven't heard of Fiverr before, it is an online platform to sell your services for $5.
What services?
It can range from logo designing, creative writing, online marketing, voice-over work, lifestyle (like recipes, crafts) and more.
Most of these are short gigs so you can earn well over $100 a day by offering to do a job.
19. Reduce food expense
This is more to do with spending less and saving the money you already have.
2 out of 7 nights a week I get tempted to do takeaways – one of the biggest ways to break a budget.
As a family of 4, it's easy to spend $25 at least, on a one-night takeaway. Can you imagine how much that would add up for a week, month or year?
If cooking at home seems to be a challenge for just $7 a month on the annual plan, you get meal plans sent to your inbox with the Eat at home meal plan.
This is a popular meal plan for busy parents as you get 15-minute meals, freezer meals, meals for picky eaters, no sugar/no flour recipes and slow cooker healthy recipes.
Check out the Eat at Home Plan>>
20. Neilsen – get $50
The Neilsen app is one of the easiest money-making idea on the list.
It's free to download the app and you get paid $50 every year you have the app installed. They require you to download the app so they can study the internet activity on your device for their research.
21. Get Paid to Teach Online
There are many online teaching platforms that pay you per hour to teach primary school students. You will be provided with teaching resources for your lessons and can choose your own hours of work.
VIPkid and Qkids are two places hiring tutors online and pay up to $22 an hour. If you choose to work as a full time tutor, you will make 100 a day.
Requirements to join:
– A bachelor's degree from a US/Canadian University
– Experience with children- can be in the form of teaching, mentoring, coaching, or babysitting, etc.
– A computer with high-speed internet and a webcam/microphone
22. Acorns
This is the best little investment that you can make right now. Whether you are a student or someone new to saving money this app is incredible.
The Acorns app is perfect for beginners looking to save money starting with pennies.
That's right, how this app works is, once you sign up and shop acorns will automatically round up the spare change to the closest dollar and invest in your account for you. You'll be surprised how much you can accumulate doing this.
23. Earn for your word skills
As a proofreader, you make money for correcting grammatical and spelling errors, for website content, blog posts, books, and other digital content.
Freelance proofreaders are in-demand and you make money every time you complete an order. This means you can make a lot more than $100 a day with this side hustle.
Here's a free workshop that will show you how you can get paid for your word skills.
That is our list of how to make 100$ in a day – smart ideas to make money fast.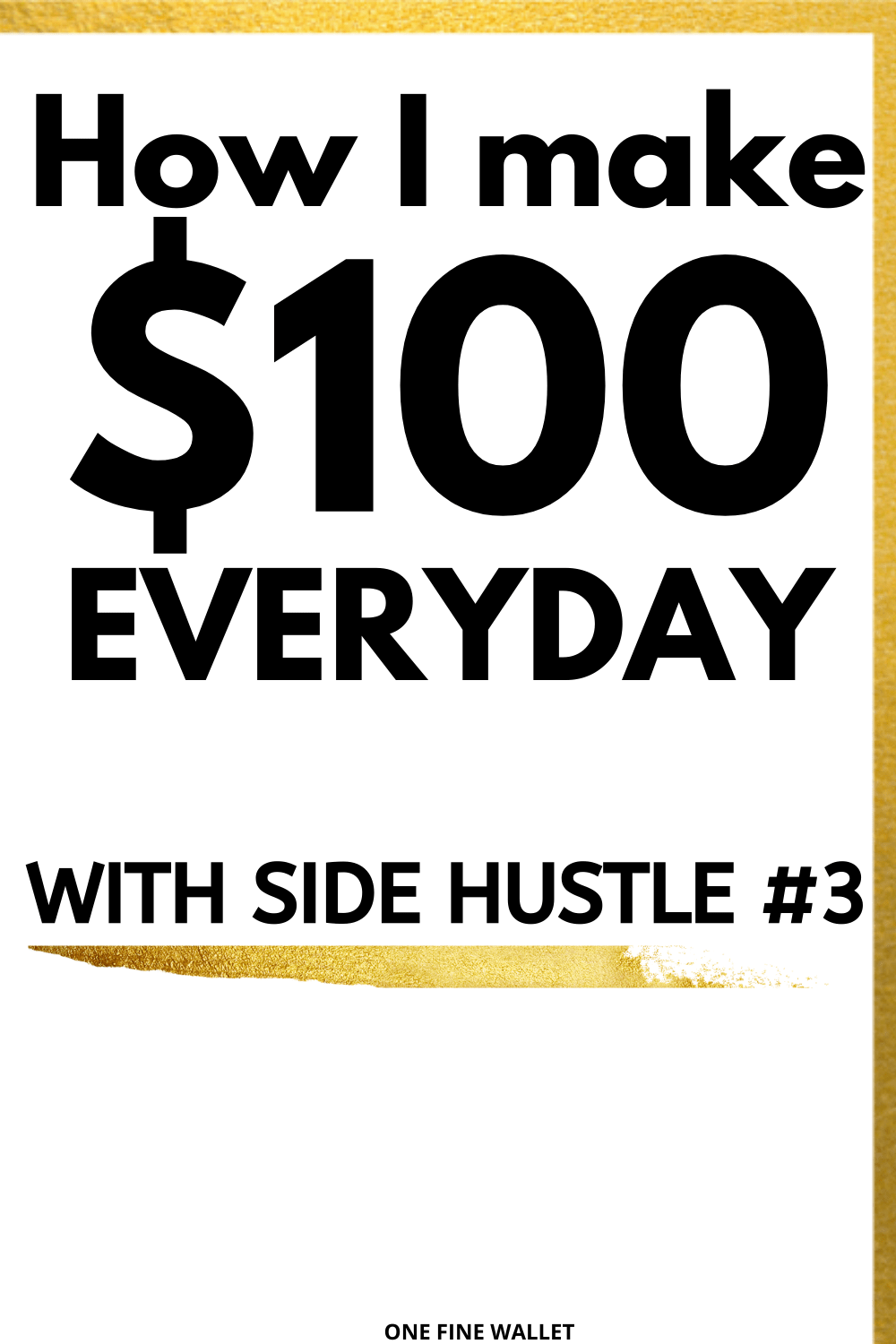 Make $100 a day