*This post may contain affiliate links. Please read the full disclosure here. 
s*This post may contain affiliate links. Please read full disclosure here.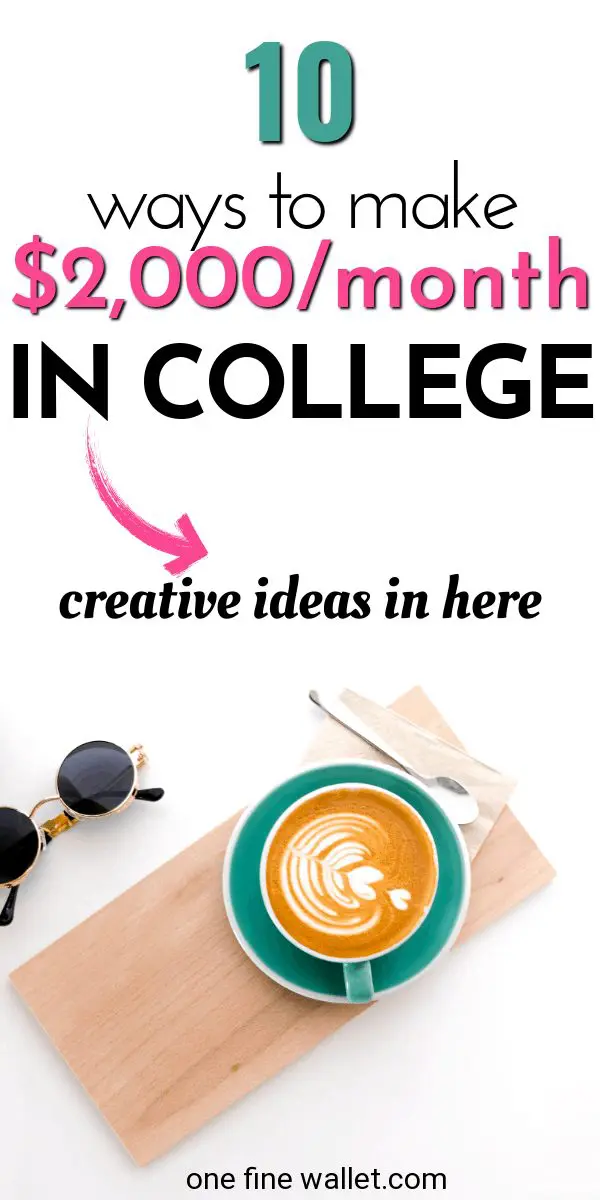 Think students can't make good money? Just like adults, teens have a wide range of money-making opportunities to work around their busy lives.
There are more ways to earn money other than working at the supermarket checkout or starting your own youtube channel.
Here are some legit money-making ideas for college students, who can only spare a few hours a week.
Let's begin!
1. Scan Receipts
Fetch Rewards is a free grocery savings phone app that lets you snap a photo of your receipt to reward you with free gift cards.
Each time you upload your receipt you earn points, that can be accumulated for free gift cards.
The reason I love Fetch is that it's very straight forward. You just simply scan any shopping receipt to earn.
Fetch accepts any receipts from grocery stores in the US, and this includes big box stores, mom and pop corner shops, drugstores, liquor stores, and hardware stores.
2. Search the Web
Swagbucks is a rewards platform that not only offers cashback but also pays you up to $35 for daily surveys and you earn for surfing the internet.
Once you sign up with Swagbucks the next time you do an internet search, instead of using Google or Yahoo, use the Swagbucks search engine to earn points.
You can redeem your points for PayPal cash when you reach a low $3 minimum.
3. Sell and earn
This is one of the easiest ways you can start earning money.
Sell things you don't use!
If you have books you don't need any more there is Bookscouter that will pay you in exchange for them.
Then there are site like Zazzle and Cafepress where you can sell t-shirts and gifts for those that can create custom made designs and graphics.
But, if you are not confident about starting this gig yet, there are places like Skillshare that offer online classes where you can upgrade your skills. Skillshare offers a wide range of online classes from photography, business, illustration and graphic designing.
4. Freelancing
Freelancing is a great way to offer your service for a price. Fiverr is a great place to start. You can provide basic services like graphic designing, crafts, logo making, writing, programming and a lot more.
If you are looking for a side hustle that pays you more, you can try virtual assisting or freelance writing.
These are in-demand career options if you are looking for more of a long term work at home job. You can live anywhere to work as a virtual assistant or a freelance writer and it's fully flexible to work around your student life.
5. Make money on Social Media
Another interesting way to make money online is from social media. Whether it is Pinterest or Instagram, you can earn without any investment.
Let's start with Pinterest.
As a Pinterest Virtual assistant, you will help online business owners and bloggers set up a Pinterest account, create graphics and share pinnable images to help them grow their business. It's flexible and you can set your rate, choose how many clients you want to take on and work your hours. With the growing number of online businesses using Pinterest, there are always jobs available for Pinterest VA's.
Next is Instagram.
A social media platform that is so very popular for sharing images and products. People share Instagram images on their weight loss journey, their favourite meal plan or even display their latest DIY project. Growing a strong Instagram following means you have the opportunity to share your posts with a bigger audience. Along with sharing your posts, you can share affiliate links to products. When your followers buy using your affiliate link – you earn a little commission.
Alex Tooby is one of the best experts in teaching people to make money on Instagram. Check out her free masterclass to learn how you can make money with your Instagram account.
6. Provide a service
If you are good at baking, cooking or hairdressing, you can offer these services to friends and family and earn some extra cash. Dig deep into what you are interested in, and offer your skill for some money. If it's your friends birthday you can offer to bake a cake or do their hair for a price that's a lot lesser than if they were to go to a hairdresser.
7. Delivery
If you drive and are 18 years and older you can try Doordash and get paid to deliver food in the US. Once you join Doordash, you just turn on the app, accept orders and make money. You are free to use motorcycles, bikes or even scooters to make your delivery.
Postmates is another delivery job, where you deliver food and groceries to customers. You get paid weekly, choose your own hours of work and can keep all your tips. According to their website, you can earn up to $22 an hour.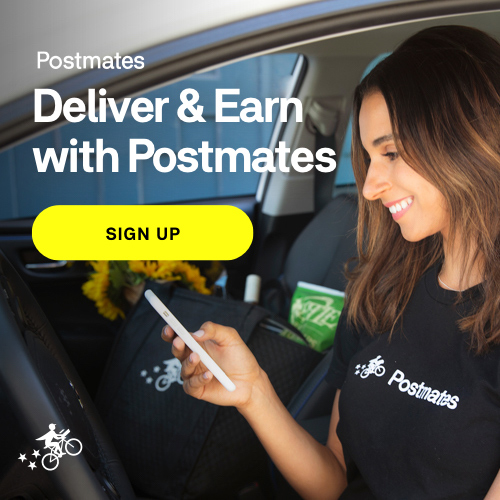 8. Surveys
These are best to do over the weekend, the holidays or on your lunch break. If I were to recommend only one survey site to try, it would have to be Survey Junkie. You can earn an extra $200 a month with this survey site that pays up to $50 for some surveys. They are currently only available to those living in the US, Canada and Australia, with a minimum age requirement of 13 years and over.
9. In-campus jobs
You can also choose to work in your college or university campus. Ask around to check if there are any job openings and see if there's one that suits you.
10. Start a blog
This is one of my favorites and is what makes me an income from home. You can make thousands a month or a few hundred dollars based on the amount of time you contribute to your site.
Starting a money making blog requires a little investment and would cost you less than $4/month, but is worth investing. You can always continue to blog and earn, along with your full-time job later on. Definitely worth considering.
11. Etsy store
If you are good with crafts, Etsy is a big marketplace where you sell your goods and make money. There many young people that are doing well on this platform.
You can sell handcrafts, jewellery, vintage goods or printables and put it out there for potential buyers to see. Such a great way of earning money while you are studying.
---
Make extra money by browsing the web, watching videos, playing online games and testing new products - clothing, food, cosmetics and more! Its free to join. Sign up for your chance to
get a $5 Swagbucks bonus.
---
12. Local openings
You can apply for jobs available in your local newspaper. There are a few online platforms that cater to teens only. Like Snagajob which are great for teenagers, or Indeed and Flexjobs for other remote work opportunities.
13. Make use of Cashback
There are tons of Cashback apps that will give you money back for your shopping. As a college student, you are most likely to do your own grocery shopping. Below are three really popular apps that offer great cash-backs and are worth using.
There you go! 10 simple ways to earn you money as a student in college. You can try the ones that suit you the best, and if you have some money-making tips I would love to hear them in the comments below.