*This post may contain affiliate links. Please read full disclosure here.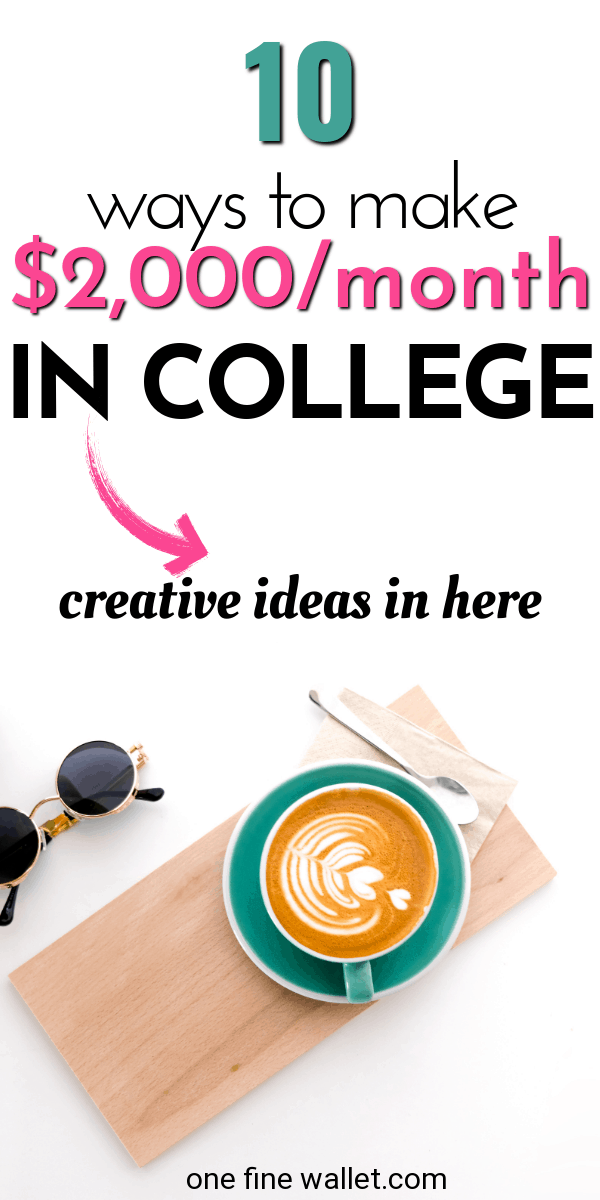 Think students can't make good money? Just like adults, teens have a wide range of money-making opportunities to work around their busy lives.
There are more ways to earn money other than working at the supermarket checkout or starting your own youtube channel.
Here are some legit ways to earn money as a college student even if you only have a couple of hours a week to spare.
Let's begin!
1. Sell and earn
This is one of the easiest ways you can start earning money. Sell things you don't use! If you have books you don't need any more there is Bookscouter that will pay you for them.
A few other selling sites are Zazzle and Cafepress where you can sell t-shirts and gifts if you enjoy design and graphics.
But, if you are not confident about starting this gig yet, we have places like skillshare that offer online classes where you can upgrade your skills. There are people making way more than a full-time income online, like this family. Definitely, something to think about if you are looking to start a business involving the adults in the house!
2. Freelancing
Do you have skills you like to offer for cash? Fiverr is a great place to start. You can provide basic services like graphic designing, crafts, logo making, writing, programming and a lot more.
If you are looking for a side hustle that pays you more, you can try virtual assisting or freelance writing. These are in-demand career options if you are looking for a work at home job. You can live anywhere to work as a virtual assistant or a freelance writer and it's fully flexible to work around your student life. If you are someone that uses Pinterest often and loves this platform, why not make money from it?
As a Pinterest Virtual assistant, you will help clients set up an account, create graphics and grow their business. This is a great career option that can earn you a good part-time income from home.
3. Provide a service
If you are good at baking, cooking or hairdressing, you can offer these services to friends and family and earn some extra cash. Dig deep into what you are interested in, and offer your skill for some money. If it's your friends birthday you can offer to bake a cake or do their hair for a price that's a lot lesser than if they were to go to a hairdresser.
4. Delivery
If you drive and are 18 years and older you can try Doordash and get paid to deliver food in the US. Once you join Doordash, you just turn on the app, accept orders and make money. You are free to use motorcycles, bikes or even scooters to make your delivery.
5. Surveys
These are best to do over the weekend, the holidays or on your lunch break. Here is a list of high paying survey sites that you can sign up and start doing right away. It's best to sign up to them all to make the most out of these sites.
6. In-campus jobs
You can also choose to work in your college or university campus. Ask around to check if there are any job openings and see if there's one that suits you.
7. Start a blog
This is one of my favorites and is what makes me an income from home. You can make thousands a month or a few hundred dollars based on the amount of time you contribute to your site. Starting a money making blog requires a little investment and would cost you less than $4/month, but is worth investing. You can always continue to blog and earn, along with your full-time job later on. Definitely worth considering.
8. Etsy store
If you are good with crafts, Etsy is a big marketplace where you sell your goods and make money. There many young people that are doing well on this platform. You can sell handcrafts, jewellery, vintage goods or printables and put it out there for potential buyers to see. Such a great way of earning money while you are studying.
9. Local openings
You can apply for jobs available in your local newspaper. You can also check online job openings like Snagajob which are great for teens, or Indeed and Flexjobs for remote work opportunities.
10. Make use of Cashback
There are tons of Cashback apps that will give you money back for your shopping. As a college student, you are most likely to do your own grocery shopping. Below are three really popular apps that offer great cash-backs and are worth using. Topcashback Ebates Ibotta There you go! 10 simple ways to earn you money as a student in college. You can try the ones that suit you the best, and if you have some money making tips I would love to hear them in the comments below. Pin me for later:)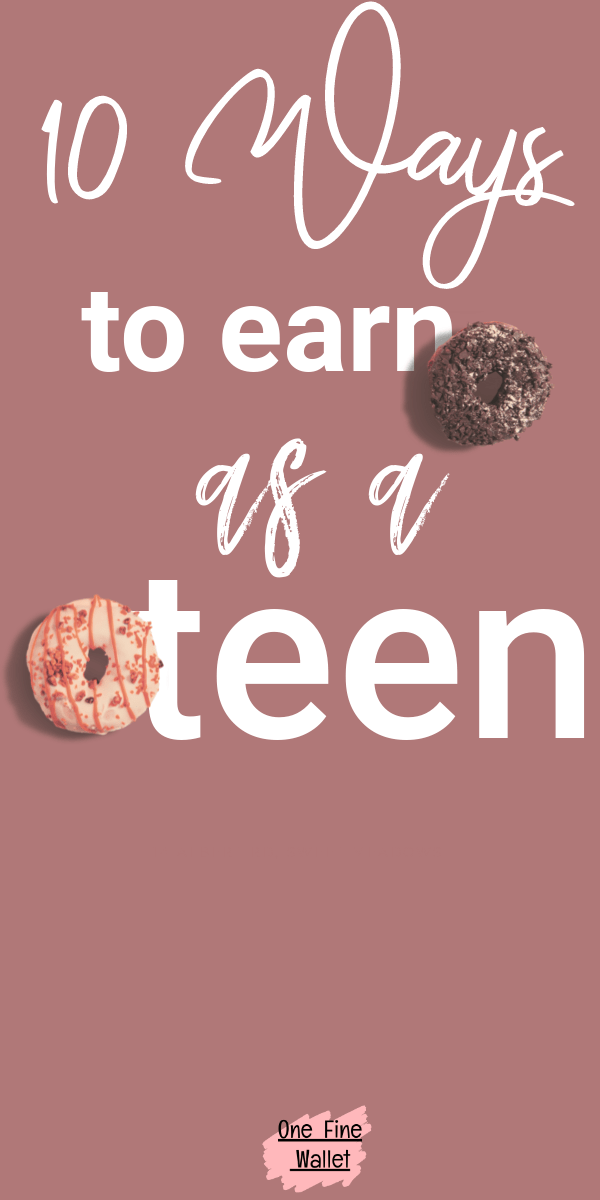 4 Best Apps to Save Money:
Cozi App: Best Free App for families - plan and organise daily activities, track grocery list, recipe planning & more

Survey Junkie

: The most popular survey site that pays up to $50 a survey
Ibotta: Earn Real Cash for your Shopping in 48 hrs

Top 5 Ways to Make Money from Home: