*This post may contain affiliate links. Please read the full disclosure here. 
Frugal meaning
Frugal living is a term that we hear or read about often these days. Frugal living is nothing but mindful spending. Being aware of your expenses and only buying the things you need, as opposed to the things you might need.
This is a great way to save money by only spending on the necessities.
When I used to shop, I never had a shopping list instead had an idea of things I need to buy. I used to buy additional things to stock up – only to never use them.
There are often times we think its good to be prepared and buy extra things in case of an emergency. But the truth is, it might just sit in your pantry and go past its expiry date or clutter your home.
How can I become very frugal?
If you are wondering how to live a frugal life, we are going to take a look at little lifestyle changes that will help you reach your money goals. For instance, if grocery shopping costs you more than expected try using a shopping list and stick to what on the list. Paying cash also keeps your spending in check.
So if you take $100 to the supermarket, you will make sure you don't buy over the limit. You will be surprised how much you save just by using a shopping list and paying cash. Try it if you don't already do it!
Before we get into the best frugal living tips of this year, here are two posts worth checking out to help you save more money. The first is ways to get hold of free Amazon gift cards and some free to install money making apps that have an earning potential of up to $10,000.
Are you ready to learn how to live frugally and save money, even if you have very little or nothing to spend?
*This post may contain affiliate links. Disclosure here.
Frugal Living Tips
1. Start a budget
This is the perfect starting point. For you to save money you need to have a budget. With a budget in place, you will be able to keep your finances in order and be able to identify the areas you can cut back on your expenses.
It can be as easy as writing out your monthly income and expenditure and see if you can eliminate any unwanted expense.
Another fantastic way is to save a little percentage (say 5%) of your income and put it aside as savings. This way you are forced to make do with the 95% of the income you keep for yourself each month. This really helps avoid those impulse shopping sprees and builds up your savings.
2. How to Find Coupon Codes

There is potentially a lot of money you are wasting without using coupons when you shop. We order our pizzas online over the weekends and I was shocked to find out that there were online coupon codes gives us 40% off our bill. That's big savings especially if you are going to be feeding a family of four.
The Honey App is a free browser extension that automatically adds the coupon codes at the end of our online checkout. You can download the app onto your desktop and this saves you time searching for coupons every time you shop online.
3. Grocery List App for Moms
There are two big reasons I always carry a shopping list.
1. So I only buy what we need.
2. We are not hanging around all day at the grocery store.
Cozi is a free app that allows the entire family to add their shopping items to the app. Once you open an account, you can add other members of your family to the app and they can contribute to the list.
And it's not just shopping lists, you can create recipe cards, schedule daily reminders and a lot more.
4. Forget Loyalty Cards
I used to have a bunch of loyalty cards in my wallet, and handbag. But remembering to use them and looking for them inside my mom bag can be frustrating.
That's when the Drop app comes in.
It's a free app that connects to your credit or debit card and automatically gives you rewards each time you use your app-connected debit card to shop. Rewards are in the form of Amazon, Starbucks or Netflix gift cards.

You will be notified by the app as your points build up. This is the most passive way of earning without any effort.
The Drop app can be used for shopping, ordering food or even travel bookings.
5. Scan & Earn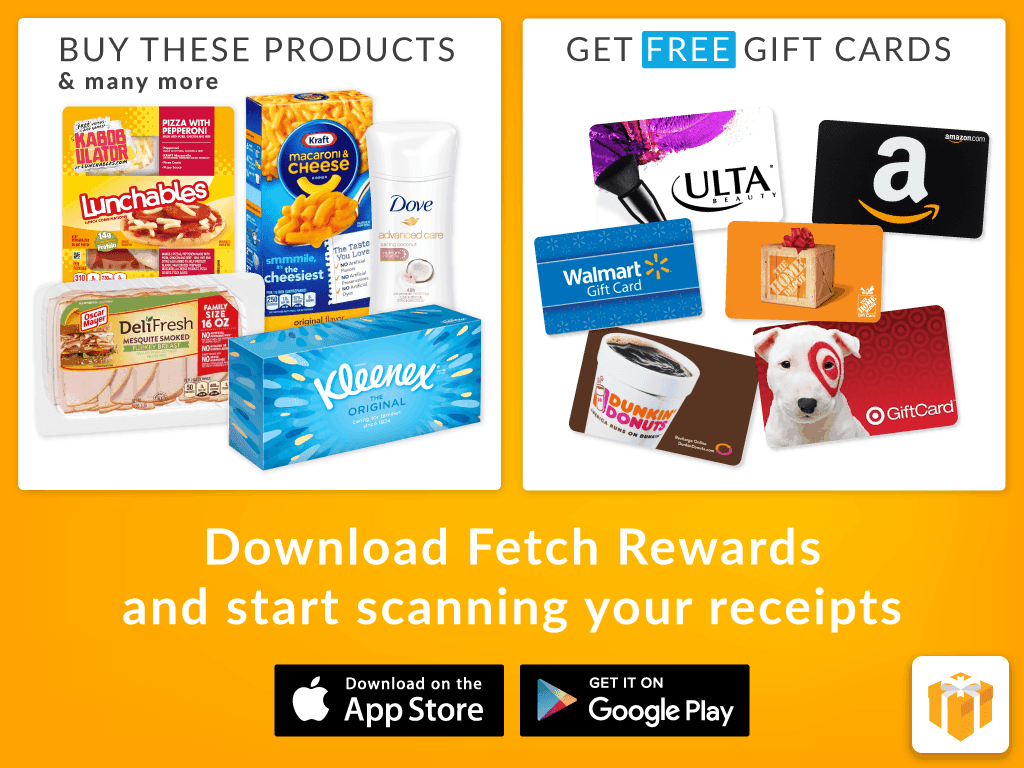 Fetch Reward is an app that pays you to scan your grocery shopping receipt.
As simple as that!
No couponing, no scanning barcodes, no surveys and no ads. Once you finish your everyday shopping just scan your receipt to earn rewards in the form of e-gift cards from Target, Amazon, Kohl's, Sephora and hundreds more.
You can cash out from as little as $3. Download Fetch Rewards for free using your smartphone and start earning rewards.
6. How to Book Cheap Holidays
Needless to say, Groupon is one of the best places that offer deals and discounts for holiday breaks. Make sure you sign up to Groupon and check their website for deals before booking your next holiday.
Groupon deals are normally valid during certain days, so make sure to check if the days of availability suit you.
7. Two Easy Side Hustles
The first is Pinecone Research, you earn a flat fee of $3 for each survey you take. Unlike some surveys that pay pennies, this one is worth your time. Its currently open through invite-only, and here is your invitation to join.
The second is, Survey Junkie. Yes, another survey site, but one that is a big player in the market. You have a separate dashboard to view surveys and it has very robust features. The pay is also quite high with some surveys paying up to $50 each.
---
Get $5 for signing up with Swagbucks:
Make extra money by browsing the web, watching videos, playing online games and testing new products - clothing, food, cosmetics and more! Its free to join. Sign up for your chance to
get a $5 Swagbucks bonus.
---
If you enjoy doing online market research, Vindale Research pays up to $50 per product review.
8. Earn for Using the Internet

Next time you want to use the internet, instead of heading to Google, try Swagbucks. You earn points when you search through the Swagbucks browser. These points can be redeemed for gift cards (like Target/Amazon) or PayPal cash.
They give away 7,000 gift cards every day!
Swagbucks is free to sign up and you can also earn up to $35 per survey. An additional way to earn is to watch videos. You don't need to sit down and watch the entire video. Just turn it on, and let it run in a separate browser while you carry on with your work.
You can access all the full features of Swagbucks in your dashboard.

9. Use Airbnb

Do you love travelling? This is one you totally want to take advantage of because you will end up saving tons of money. The rooms are way cheaper compared to hotels and comfortable too.
An Airbnb can also work well when travelling with friends. You can split the money of your accommodation when booking your stay.
10. Swap your credit card

With a credit card, you end up spending money you don't have. Instead of relying on a credit card, use cash only. That helps you to stop overspending and in the end, you will notice that you are saving more.
On the same note, have you checked your credit score? Having a good credit score can reduce the interest rate on mortgages and loans. The best way to improve your score is to get a credit card with a high-interest rate, and when you pay it in full each month your credit improves.
Credit Sesame is a website that can provide you with a free score within minutes.


Related post:
11. Carry lunch to work
This goes for the same as snacks. If you calculate the amount you spend on lunch and snack per month you will be surprised.
Get into the habit of taking your lunch and snacks to work, it doesn't have to be something so fancy. Could be a sandwich, salad or leftovers which won't take you more than 10 minutes to make. You can easily do so in the morning or the previous night before going to bed.
You can save at least $6 per day. That is a monthly spend of over $120 on lunch.
12. Cheap meals

Plan meals ahead! Not only is this healthy but it will help you to stop making last-minute runs to the restaurants or any order in.
Last-minute grocery shopping will leave you buying unnecessary things which you don't even need and might end up getting spoilt.
If you find meals planning a bit hard, try out this incredible $5 meal plan which is awesome because you will save money, time and you will be stress-free from trying to brainstorm on meal ideas. Here is a free 14-day trial to see if this suits you.
Don't throw your leftovers, you can reheat and do a bit a little magic on them and it will be like you are having a fresh meal.
13. Make use of email sign-up rewards
Why not sign up to the email list of the companies you shop from often and get all the updates on things likes bonuses. Most companies send exclusive offers to their email list subscribers which can help you save money. Also, take advantage of sign up bonus offers.
Some offer freebies or even like 30% off your first order.
14. Rent out a room
Do you have an extra room in your house? Why not make some money out of it.
You can either choose to rent out your room on a daily basis or for short stays on Airbnb.
15. Cancel out subscriptions

Trim is a free app that helps negotiates your household bills for a lower price.
From cable or internet bills to finding you better car insurance, Trim does the work for you.
They have been featured in Fortune, The New York Times and NBC news and have saved their users $1,000,000 in a month.
Trim saves you money by analysing your account and finds the best price for you, it also cancels out unnecessary subscriptions if you request to do so.
16. Compare cell phone plans

Do thorough research on the other available cell phone plans. You can either switch to a cheaper plan or try to negotiate a cheaper plan with your current provider.
If you still have a home phone, do away with it. With a cell phone then a home phone is not necessary. It's just an added expense which you can do without.
And if you have old iPhones and other Apple products that you don't use anymore sell them for cash at Gazelle.
17. Buy food that is in season

Buying food in-season will help you save money because it's obviously cheaper. Another advantage is that you get to eat healthy food on a budget.
Here is how you can save money when you grocery shop.
18. Budget your coffees
Spending like $2 or $3 daily on coffee doesn't seem a lot but when you calculate it per month, it's a lot of money that you can save and spend it on something else. Invest in a coffee machine which will be super economical in the long run and all you have to do is buy the beans which can last you for months.
If you enjoy your coffee, I would highly recommend you check out this post on how to get yourself free Starbucks drinks!
19. Swap to save
Disposable items such as paper wipes, plastic cups, forks, and spoons are expensive for no reason. To top it all, they are not environmental friendly. Instead of paper wipes invest in a cloth, which is reusable and you end up saving money from it.
20. Buy in bulk
Buying essentials such as toilet paper in bulk will be cheaper. Another trick you can use which will help you save money is stocking up when things go on sale. When you see your favourite items on offer take advantage of that. When shopping use coupons as much as you can which you can get at Coupons.com
Make sure that every time you go shopping you have a list. A list will stop you from impulse buying and it will also keep you organized.
21. Take advantage of cashback
I love cashback programs and Ibotta is one of them. It's a free app which will help you cashback on basic purchases such as groceries and toiletries. Some of these deals like 2% off toothpaste, may seem insignificant but when they add up you will be able to save money more easily.
Earn $20 in sign up bonuses here.
I love and use Rakuten (Formerly Ebates). It's a perfect place to find great cashback deals online. You simply get paid for shopping. How cool is that? You can give Rakuten a try It's free to sign up.
Here are a few quick reads that will also save you big!
22. Here is a list of productive ways to have a no-spend month or weekend with family and get the kids involved.
23 Frugal tips for a family holiday. 7 money hacks to plan your next budget-friendly vacation with the kids.
24. And finally, 4 simple ideas to save money on gifts.
There you have it, 24 easy ways to save $500 in a month.
And if that's not enough here 16 ways you can get free money. Don't lose out on money that can be yours.
Some of these money-saving tips may sound very small but they can make a big difference. It is impractical to try all of them, so choose a few of your favourites and work on them.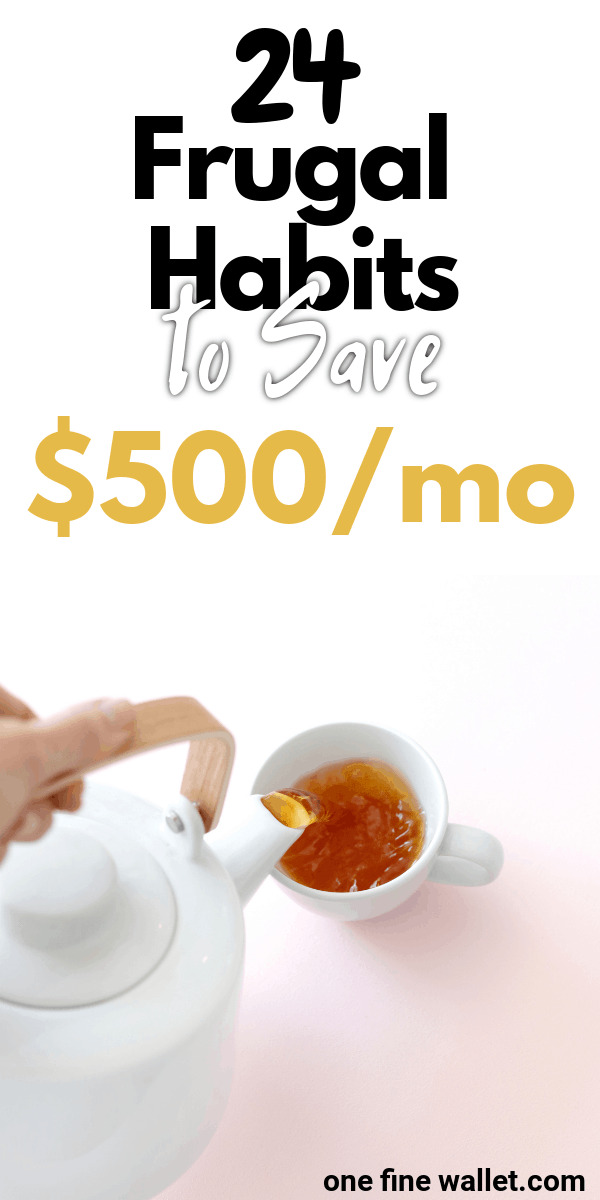 Frugal Living Tips
Juelz John
Guest blogger
Juelz John is a lifestyle blogger, business owner, and a born-again Christian. She has over 5 years of blogging experience and blogs over at JuelzJohn.com