Frugal Living
Frugal living is a term that we hear or read about almost on a daily basis. It's a great way to save money by only spending on the necessities and keeping only what we need.
These budgeting tips can, in fact, save you enough if you are looking for early retirement or loan repayment.
Are you ready to learn how to live frugally and save money, even if you have very little or nothing to spend?
It doesn't take a lot to be able to save $500 each month – all you need is a realistic plan. 
And I am going to show you how you can eliminate unnecessary expenses and create smart money moves.
Before we get into the best frugal living tips of this year, here are two posts worth checking out to help you save more money. The first is ways to get hold of free Amazon gift cards and some free to install money making apps that have an earning potential of up to $10,000.
*This post may contain affiliate links. Disclosure here.
18 of my best frugal living tips!
1. Start a budget
This is the starting point. For you to save money you need to have a budget. With a budget in place, you will be able to keep your finances in order and you will be able to identify the areas you can cut back on your expenses.
It can be as easy as writing out your monthly income and expenditure and see if you can eliminate any unwanted expense.
Another fantastic way is to save a little percentage (say 5%) of your income and put it aside as savings. This way you are forced to make do with the 95% of the income you keep for yourself each month. This really helps avoid those impulse shopping sprees and builds up your savings.
2. Two Easy Side Hustles
The first is Pinecone Research, you earn a flat fee of $3 for each survey you take. Unlike some surveys that pay pennies, this one is worth your time. Its currently open through invite only, and here is your invitation to join.
The second is, Survey Junkie. Yes, another survey site, but one that is a big player in the market. You have a separate dashboard to view surveys and it has very robust features. The pay is also quite high with some surveys paying up to $50 each.
If you enjoy doing online market research, Vindale Research pays up to $50 per product review.
3. Earn for Using the Internet

Next time you want to use the internet, instead of heading to Google, try Swagbucks instead. You earn points when you search through the Swagbucks browser. These points can be redeemed for gift cards (like Target/Amazon) or PayPal cash.
Swagbucks is free to sign up and you can also earn up to $35 per survey. They also pay you to watch videos. You don't need to sit down and watch the entire video. Just turn it on, and let it run in a separate browser while you carry on with your work.
You can access all the full features of Swagbucks in your dashboard.
4. Use Airbnb

Do you love travelling? This is one you totally want to take advantage of because you will end up saving tons of money. The rooms are way cheaper compared to hotels and comfortable too.
An Airbnb can also work well when travelling with friends. You can split the money of your accommodation when booking your stay.
5. Swap your credit card

With a credit card, you end up spending money you don't have. Instead of relying on a credit card, use cash only. That helps you to stop overspending and in the end, you will notice that you are saving more.
6. Carry lunch to work
This goes for the same as snacks. If you calculate the amount you spend on lunch and snack per month you will be surprised.
Get into the habit of taking your lunch and snacks to work, it doesn't have to be something so fancy. Could be a sandwich, salad or leftovers which won't take you more than 10 minutes to make. You can easily do so in the morning or the previous night before going to bed.
You can save atleast $6 per day. That is a monthly spend of over $120 on lunch.
7. Cheap meals
Plan meals ahead! Not only is this healthy but it will help you to stop making last-minute runs to the restaurants or any order in.
Last minute grocery shopping will leave you buying unnecessary things which you don't even need and might end up getting spoilt.
If you find meals planning a bit hard, try out this incredible $5 meal plan which is awesome because you will save money, time and you will be stress-free from trying to brainstorm on meal ideas. Here is a free 14-day trial to see if this suits you.
Don't throw your leftovers, you can reheat and do a bit a little magic on them and it will be like you are having a fresh meal.
8. Make use of email sign-up rewards
Why not sign up to the email list of the companies you shop from often and get all the updates on things likes bonuses. Most companies send exclusive offers to their email list subscribers which can help you save money. Also, take advantage of sign up bonus offers.
Some offer freebies or even like 30% off your first order.
9. Rent out a room
Do you have an extra room in your house? Why not make some money out of it.
You can either choose to rent out your room on a daily basis or for short stays on Airbnb.
10. Cancel out subscriptions
Go through your subscriptions and evaluate the ones that you don't need. High chances are most of the subscriptions are unnecessary. If you want to save money keep off the monthly subscription boxes.
They make it sound so good, the truth is most aren't such a steal as they sound and you might end up not using most of the products. Why pay for something you aren't getting the value of your money and you are fine without it. Doesn't make sense.
Cut out cable too. There is no need of having Hulu, Netflix, Amazon prime movies, Roku at the same time. Pick your favorite and drop the rest.
Do you have magazine and gym subscriptions you never make use of? It's time to let go.
11. Compare cell phone plans
Do thorough research on the other available cell phone plans. You can either switch to a cheaper plan or try to negotiate a cheaper plan with your current provider.
If you still have a home phone, do away with it. With a cell phone then a home phone is not necessary. It's just an added expense which you can do without.
And if you have old iPhones and other Apple products that you don't use anymore sell them for cash at Gazelle.
12. Buy food that is in season
Buying food in-season will help you save money because it's obviously cheaper. Another advantage is that you get to eat healthy food on a budget.
Here is how you can save money when you grocery shop.
13. Budget your coffees
Spending like $2 or $3 daily on coffee doesn't seem a lot but when you calculate it per month, it's a lot of money that you can save and spend it on something else. Invest in a coffee machine which will be super economical in the long run and all you have to do is buy the beans which can last you for months.
14. Swap to save
Disposable items such as paper wipes, plastic cups, forks, and spoons are expensive for no reason. To top it all, they are not environmental friendly. Instead of paper wipes invest in a cloth, which is reusable and you end up saving money from it.
15. Buy in bulk
Buying essentials such as toilet paper in bulk will be cheaper. Another trick you can use which will help you save money is stocking up when things go on sale. When you see your favorite items on offer take advantage of that. When shopping use coupons as much as you can which you can get at Coupons.com
Make sure that every time you go shopping you have a list. A list will stop you from impulse buying and it will also keep you organized.
16. Take advantage of cashback
I love cash back programs and Ibotta is one of them. It's a free app which will help you cash back on basic purchases such as groceries and toiletries. Some of these deals like 2% off toothpaste, may seem insignificant but when they add up you will be able to save money more easily.
Earn $20 in sign up bonuses here.
I love and use Ebates. It's a perfect place to find great cash back deals online. You simply get paid for shopping. How cool is that? You can give Ebates a trial. It's free to sign up.
Here are a few quick reads that will also save you big!
17. Here is a list of productive ways to have a no spend month or weekend with family and get the kids involved.
18. Frugal tips for a family holiday. 7 money hacks to plan your next budget-friendly vacation with the kids.
19. And finally, 4 simple ideas to save money on gifts.
There you have it, 18 easy ways to save $500 in a month.
And if that's not enough here 16 ways you can get free money. Don't lose out on money that can be yours.
Some of these money saving tips may sound very small but they can make a big difference. It is impractical to try all of them, so choose a few of your favorites and work on them.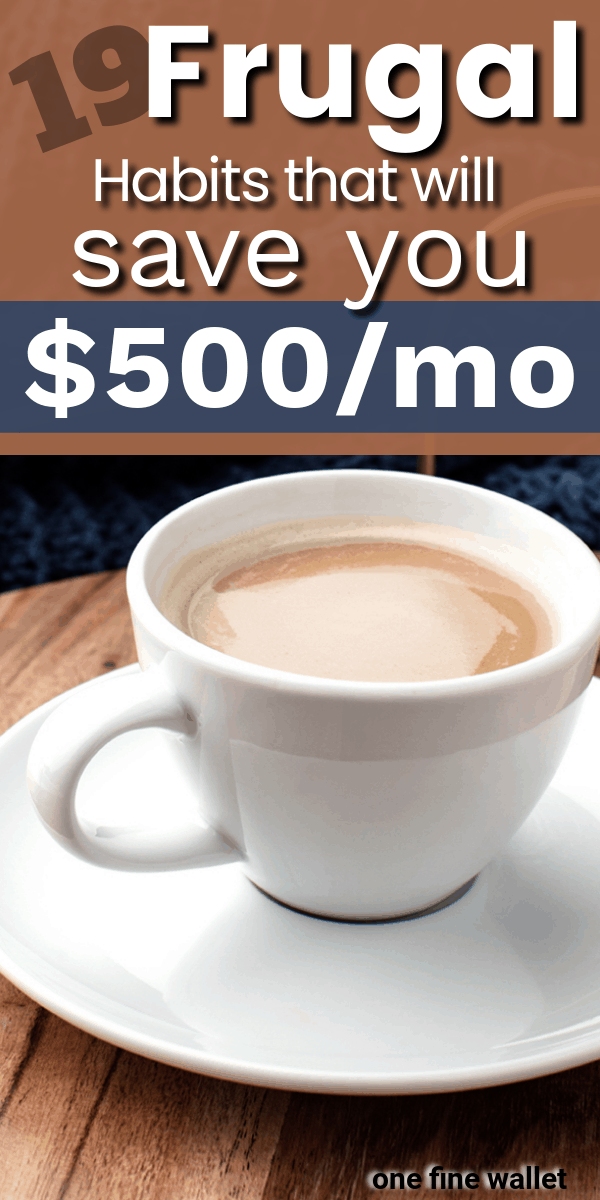 Frugal Living Tips
Juelz John
Guest blogger
Juelz John is a lifestyle blogger, business owner, and a born-again Christian. She has over 5 years of blogging experience and blogs over at JuelzJohn.com