Want a flexible work from home job that involves you, your computer, some headphones and no experience?
We are talking about how to caption videos for money.
Yes, you can make money typing captions at home by writing subtitles for videos and TV shows!
Captioning is nothing but transferring voice and sound from a video into text.
Let me explain…So say you are travelling on the train, or you are on your lunch break and want to finish watching that video on YouTube, but.. you don't have your earphones?
No problem, you can finish that video by reading the captions that appear at the bottom of your video.
To give users the ability to watch videos with sound is made possible with captioning. As a captioner, you will be the one providing text to those videos.
*This post contains affiliate links. Please read full disclosure here.
A company that helps you become a captioner from home is Rev. They state captioning to be of help to individuals who are deaf or hard of hearing as it includes background noises, speaker differentiation, and other relevant information translated from sound to text.
Salary of a captioner:
You get paid up to $1500 working from wherever and whenever you want!
All the work is done online. You are allowed to choose freely the projects you want to work on, and they have a support team to help you resolve issues.
Captioning Jobs
To explain this further, I have Erin from Rev to give us a few quick answers to questions you may have about captioning at Rev. Rev offers freelance captioning jobs for beginners.
1. Can anyone become a captioner?
Yes, we encourage anyone who is interested to apply for it!
Strong typing skills and English as the first language will make your application stronger. We will provide you with the necessary instructions and guidelines to complete the application.
2. What experience is required to get started?
It will be good to have previous captioning experience, although it is not a requirement.
3. Can you work from anywhere in the world?
Yes, we have a global workforce!
The majority of our workforce is located in the US and Canada, but we do have freelancers in many other countries as well.
4. How can a beginner learn about captioning?
We will provide you with the necessary informational documentation on what we're looking for during the application process, to help you along the way.
We recommend that you take your time reading this information so you understand the specific requirements that captioning entails.
Those who skim or rush through this information may have it negatively affect their application.
5. What is the application process to start work?
We have an online application where you can apply for our freelance captions position.
Once you submit the first application video we review the information you've provided, as well as the accuracy and quality of your first video, to decide if we'd like to continue with the application process.
If you are chosen to continue, we'll have you complete two final short application videos that are more advanced.
6. How do we get paid?
We pay on a weekly schedule, with payouts made every Monday via Paypal.
7. How many hours a week can we work?
This is entirely up to the freelancer. Revvers can work as much or as little as they would like. Work is done on a per job basis and there is no daily/weekly requirement. We have freelancers who use this as their sole source of income, we have others who just pick up a job here and there to supplement their earnings.
8. What are the project deadlines?
Deadlines vary based on project length. We provide enough time to complete the project and review it. The faster the typist, the quicker the work can be done.
We realize everyone has different typing speeds and we do take that into account when creating our deadline policy.
Seems like a good fit?
You can check them out here and see if this is something that might suit you.
Here are some other side hustles that might interest you: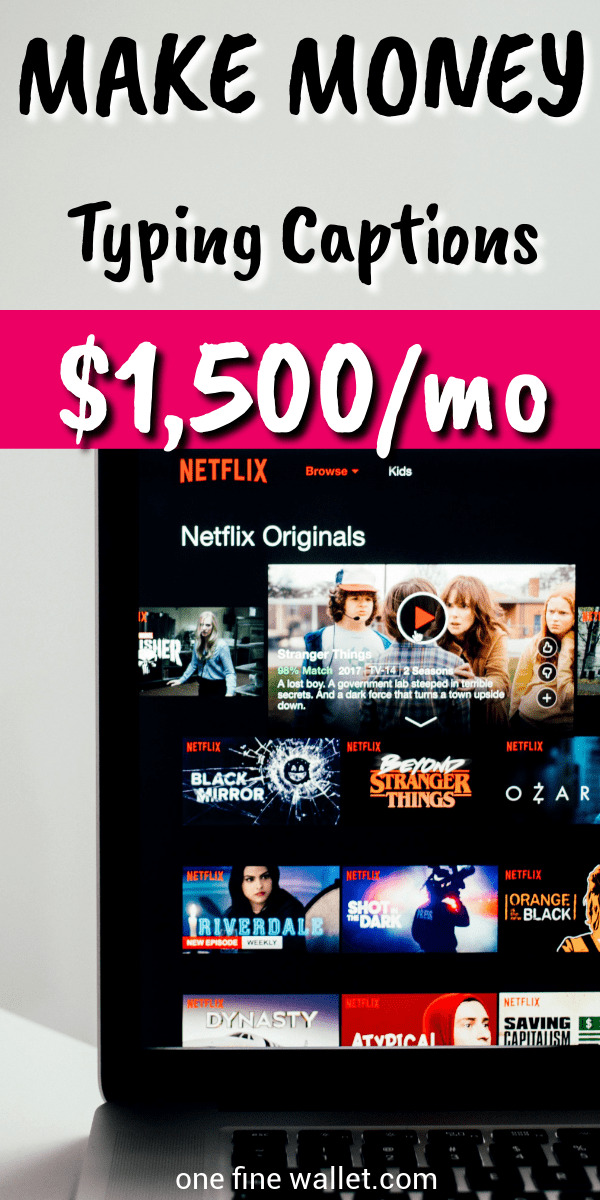 2 Popular Money Making Sites
Earn up to $50 each time you share your opinion about products and brands - available to those in the US, Canada and Australia. Join Survey Junkie here, it's free!
Take part in daily surveys worth up to $35 with Swagbucks.