Jobs that Pay Weekly
*Last Updated October 24, 2021
Are you in search of legit online jobs that pay weekly?
Sometimes an extra $100 earned immediately can be very helpful in desperate times. In such situations, you would probably wish you were in a job that pays every week.
While most jobs pay monthly, there are still a good number of work from home jobs that pay weekly, and this is what we will be getting into today.
The vast majority of the jobs listed below pay by PayPal, so opening a PayPal account will be a good idea.
If you don't already have one, below you will find a step by step process on how to set up a free account on PayPal.
Let's begin todays post were we take a look at some of the best weekly paying jobs.
*This post may contain affiliate links. Disclosure here.
Online Jobs that pay through PayPal
When you choose to work from home or freelance, its important to have a PayPal account as it is the preferred choice of payment for most companies.
It is a secure and convenient way to send and receive payments from almost any part of the world.
PayPal is a good option especially if you are working with brands or clients internationally.
Opening a PayPal account is very simple and would take roughly 5 minutes of your time.
Choose whether you want a personal or business account. If you are just beginning and haven't started making money yet, you can go with the personal account. You can later make the switch to a business account when you escalate in profit. For bloggers and online business owners, a business account will be needed.
Sign up with your email address and a password.
Next, you will be prompted to fill out relevant information to create an account.
Link your bank account, debit or credit cards.
Check your inbox for an email from PayPal and confirm for verification.
You are now all set to accept PayPal payments.
Below are legit online jobs that pay weekly with the majority of them using PayPal as their mode of payment.
Are you ready to work online from home and get paid, with these lucrative jobs that pay 1000 a week or more?
45 LEGIT ONLINE JOBS THAT PAY WEEKLY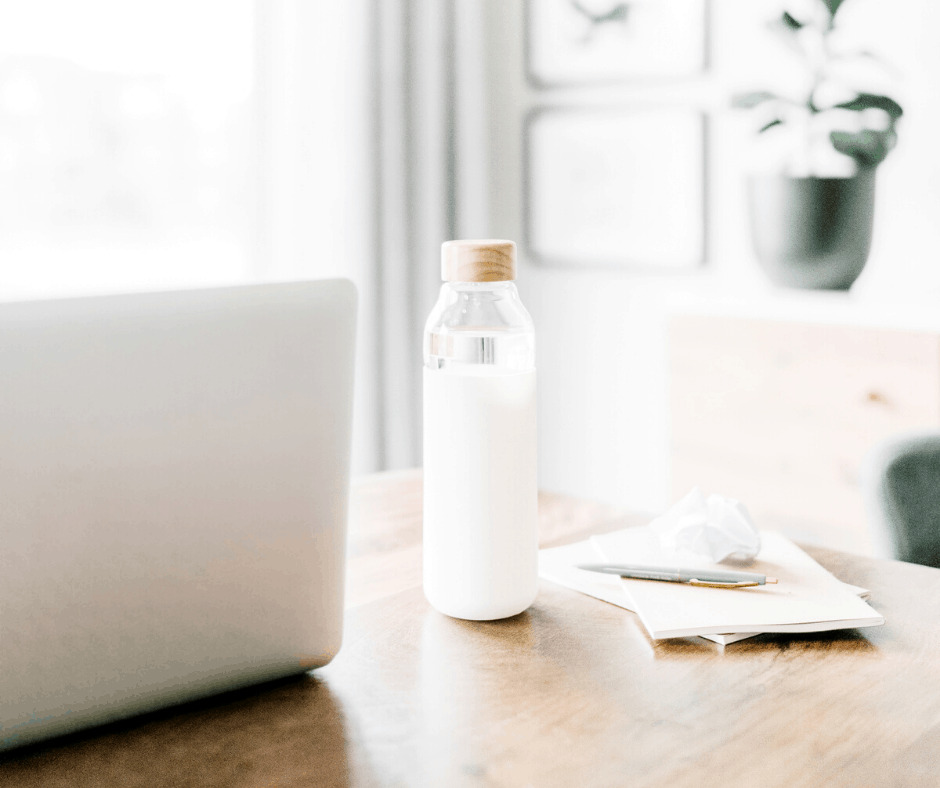 What Jobs Pay Weekly?
Below is a list of 45 jobs online that pay every week.
Some of these options are short term, while others can bring in a recurrent income. It's entirely your decision to choose the right gig for you.
Do keep in mind that the companies mentioned are not always hiring, so make sure to bookmark this page and revisit to see if there is a vacancy later.
Alternatively, you can sign up to their mailing list to get notified of any latest job openings.
Work Online From Home and Get Paid Today
Have you heard of a loan signing agent before?
This is a little known online gig that pays well – $75-$200 an appointment.
A lucrative career that does not require you to obtain a college degree or experience to build a six figure income.
I love this online gig, because you can literally work online and get paid daily. There are many that work at it part-time or as a weekend job.
So what is a loan signing agent?
A loan signing agent is someone who has a notary public commission (license) from their state, and is able to explain a loan document to home buyers.
There are always people buying and refinancing houses every year, so you will not have a lot of trouble finding work.
Check out how you can become a loan signing agent with this online training and certification course.
Daily Online Jobs
If you are looking for daily online jobs, these easy side hustle will help you earn money daily by completing short tasks.
One of the best online survey research sites that pay by PayPal.
Survey Junkie offer the opportunity to take part in online surveys that pay up to $50, and also paid research studies that pay up to $150 per study.
You get to answer questions about brands and services to help companies review and improve their products.
It's currently available to those living in the UK, Canada and Australia, and have a minimum age requirement of 16 years.
This makes it a good side hustle for teens looking for easy and flexible daily online jobs.
You can get paid daily by PayPal, if you reach a minimum threshold of $10.
You can get paid daily with Swagbucks by PayPal or E-gift cards.
This is a rewards site that pays you for surfing the internet, watching short videos or doing surveys worth up to $35 each.
You can also do your online shopping with your favourite brands like Target and Walmart through the Swagbucks portal to earn cashback.
There is no minimum required to cash out, this means you can get paid daily.
One of the best daily online jobs is with Fiverr.
If you enjoy freelance work, try Fiverr. You can set up a free account and start selling your services.
Whether you are good at writing, web designing or social media marketing (to name a few) you can sell your skill/service and earn. Once you complete your job, money will be transferred into your PayPal account.
The more gigs you complete the more money you make.
There are many freelancers that are making $100 a day using Fiverr. This is one of the best freelance jobs that pay daily or weekly – depending on how much work you can take on.
4. Inbox Dollars
One easy online job to get paid weekly is with Inbox Dollars.
Inbox Dollars is a website that allows you to make money for completing simple tasks like, reading emails, watching videos, shopping online, referring friends or playing games.
Brands and retailers reach out to Inbox Dollars to get customer feedback on new or existing products.
As a member of Inbox Dollars you get the opportunity to give your feedback (as a customer) in the form of surveys or testing products.
With over 2 million members and an A rating on the Better Business Bureau, you can join for free and start earning PayPal cash.
This is another research company that pays you for answering research questionnaires. You earn $3-$5 for each completed survey or product testing.
The best part about Pinecone Research is that most surveys pay at least $3, which is a competitive rate as compared to other players in the market.
Surveys are also not as time-consuming as most can be completed in 15-20 minutes.
Here is the link to join Pinecone Research, as registration is through invite-only. It is free to join Pinecone Research by review each application before being accepted.
Read our Pinecone Research review.
This is a research company that pays you to help researchers with their work.
You will be asked to complete a study either in the form of a questionnaire or through a scheduled video call.
They pay well, with the earning potential of $100-$700 an hour – depending on your area of interest.

Respondent is free to join and pays you by PayPal once you complete each study.
You will need to sign up either with your Facebook or LinkedIn login details for verification. Once you're in, you will be notified by email once there is a suitable study ready for you to participate.
There are a variety of research topics, which means you can be a parent, student or a professional to join Respondent.

A free to download iOS or Android app that you use to find quick jobs near you.
Tasks are simple and include taking pictures of items products, checking prices in-store or uploading a picture of the store front.
Use the app to complete your answers and get paid by PayPal within 48 hours of approval.
Another short task site that pays you cash to share your opinion on products, complete surveys, or even become a mystery shopper.
You can also make money by taking photos and answering questions about products and pricing.
Cash outs are usually processed within 24 hours but it may take an additional 3-5 days to reach you bank. This means you can aim to get paid weekly with this gig.
Writing Jobs that Pay Weekly
If you have good grammar skills, over 18 years of age and a citizen of the US – you can apply.
They have writing jobs available ranging from 300-3000 words.
You get paid weekly and there is no minimum required to withdraw your money.
If you are a new writer you initially receive short-form content and later progress to longer and higher-paying jobs with experience.
At iWriter, you can earn as high as $80 per 500 words. You are free to choose topics that best suit your background and can decide how much you want to work. iWriter currently hires those living in America, Europe, Asia and Australia.
They have an online application form that includes two short 200-word writing prompts.
Payments are made by PayPal that go out each week on a Tuesday.
With Textbroker you earn based on your author star rating. This can range from 0.7 to 5 cents/word.
They also have a convenient calculator to see how much you can earn.
They pay you via PayPal once a week. You will need to reach a minimum balance of $10 before you can cash out. As part of Textbroker you are entitled to earn quarterly rewards as cash bonuses.
The pay is quite less with Hire Writers which is $20 per article.
But this is a good place for beginner writers that are looking to build a portfolio and gain experience. You get paid every week on a Friday.
This is an online platform that connects freelance writers with clients.
You get to set your own rates and can get paid weekly or daily based on the amount of work you take on. Payments to you are processed by PayPal.
Get A Copywriter is one of the best at home job that pays weekly.
If you are looking for work in writing, proofreading, editing or keyword research you can earn between $43-$150 for a 1000 word article.
There are no fees to pay, and you can work either part time or full time.
Once you apply, your application will be reviewed within 48 hours and you can start work.
Professional writing experience is not a requirement, but you will need to be a native English speaker to apply.
They pay every Friday either by PayPal or Payoneer.
Here is a list of 16 online magazines that pay you to write.
You can earn up to $250 per article and get paid cash via PayPal when your post is published.
Most of the topics include parenting, health, food and finance. You can also write on humor and Christianity.
This can be a great way for new writers to build a writing portfolio, as most of these magazines do not require experience for you to apply.
Join this free freelance writing workshop and learn from Holly Johnson who makes over $200,000/year as a freelance writer.
Customer Service
If you are looking for weekend jobs in customer service Ver-a-fast is your answer.
However, you will need to commit to working at least 16 hours a week.
The job includes making inbound and outbound calls – like cold calling, customer service follow up and appointment setting.
No previous experience is required, but you must be a resident of the US and over 18 years to apply.
You earn $5 for a call that is 5-10 minutes long along with a 1-page feedback form. Payouts are made every week.
An online job directory with a wide range of customer service roles, but only available to those living in the US.
Personal Shopper
Work with Shipt to deliver groceries and household items to customers.
According to their website, you can earn up to $22 an hour delivering.
You will need to be 18 years to apply and choose to work part-time or full time, with the ability to choose your own hours of work. Paychecks are sent out every week.
Similar to Shipt, you can work with Instacart to deliver groceries to customers.
You can choose to be a full-service shopper, where you shop and deliver groceries. Or be an In-Store shopper where you only shop for customers.
Payments are made weekly and you get to keep the entire customer tips.
As an Instacart shopper, you can refer others to join and earn referral bonuses.
Reviewer
Listen to a recorded phone call and answer questions to earn money.
One of the simplest ways to make money from home. You can join for free with a PayPal account and get paid every Monday and Tuesday when you reach a minimum of $10.
This job involves auditing phone calls. You need to have 1-year call centre experience or the equivalent and be able to work 40 hours a week.
This job can be done from your own home and get paid weekly.
Earn money to write reviews on songs, fashion items and commercials before they hit the market.
Payments are processed twice a week through PayPal once you hit a $10 minimum.
If you have an interest in providing feedback for websites or apps, you can earn $10 for 10-20 minutes of work.
With User Testing, you are voicing your opinion on user experience so website owners and developers can make the necessary changes.
Get up to $60 an hour to test new products before they hit the market. Products are usually apps or new websites.
You get to give your opinion/feedback via Skype or in-person.
Payments are processed between 7-10 days after completion of the test. Once you sign up they will match your profile to the appropriate products.
At User Feel, you get paid to test a user's experience of a site or online store.
Each test pays around $10 and you will get to review the experience of surfing the website and provide useful feedback.
For example, you may be asked to visit a site and work your way through the online checkout process – without completing the payment.
You will then need to share your experience of the entire process.
User Feel pays one week after the test is completed by PayPal.
If you continue to take on regular jobs at User Feel, this can be an easy side job that pays every week.
Part-Time Weekly Paying Jobs
Proofreading
If you have a passion for correcting grammar mistakes, consider starting an online proofreading side hustle.
As a virtual proofreader, you get to edit online written content like blogs, emails, academic transcripts and ebooks, to make it error-free.
We are talking about grammar, punctuation and spelling mistakes. If this sounds like something you are interested, you can get paid weekly to work as an online proofreader.
Babbletype is another company that hires transcriptionists and online proofreaders. Proofreaders at Babbletype get paid weekly by PayPal.
At Clickworker you can find a huge range of freelance writing jobs, from app testing to proofreading.
You can find a good number of proofreading jobs once you sign up. You get paid weekly by PayPal.
Here is a list of 25 online proofreading companies that hire virtual proofreaders.
Online tutoring
To become a tutor, you will need to be a native English speaker, have a high-speed internet connection and be available o teach students in a quiet place to avoid distractions.
Payments are made every week if your balance is above $20.
You teach Middle, High school and college students with a starting rate of $20/hr. Payments to you are made weekly.
How would you like to earn money answering homework questions?
Tutors on study pool can earn up to $7,500 a month for helping students with their homework.
They accept tutors from around the world with various educational backgrounds including science, mathematics, programming, computing, writing and more.
Payments to tutors are usually processed within 72 hours.
Another online tutoring space to convert your knowledge to cash.
At Skooli you can request for a payment at anytime once you reach a minimum $100 threshold.
This means if you work more hours, you can even get paid daily.
Preply offers online tutoring jobs where you can set your own rates, usually in the range of $15-$25 an hour.
No specific certification or teaching experience is needed.
And you can choose from over 100 subjects on Preply, including languages, school
and university subjects, hobbies and art.
You can get paid by PayPal and there is no minimum amount needed to redeem your cash.
This means you can get paid daily, if you choose to take on tutoring jobs daily.
35. Blogging – One of the best online jobs that pay daily
As a blogger, I make money through ads and affiliate marketing.
I can see my ad and affiliate income grow on a daily basis through their relevant dashboards. This helps me track my earnings each day.
In my opinion blogging is like a daily online job because, it is possible to make money every day.
Advertising revenue happens to grow on a daily basis – even on weekends! While the money is payed out once a month, many bloggers including myself, on average make 100 dollars a day.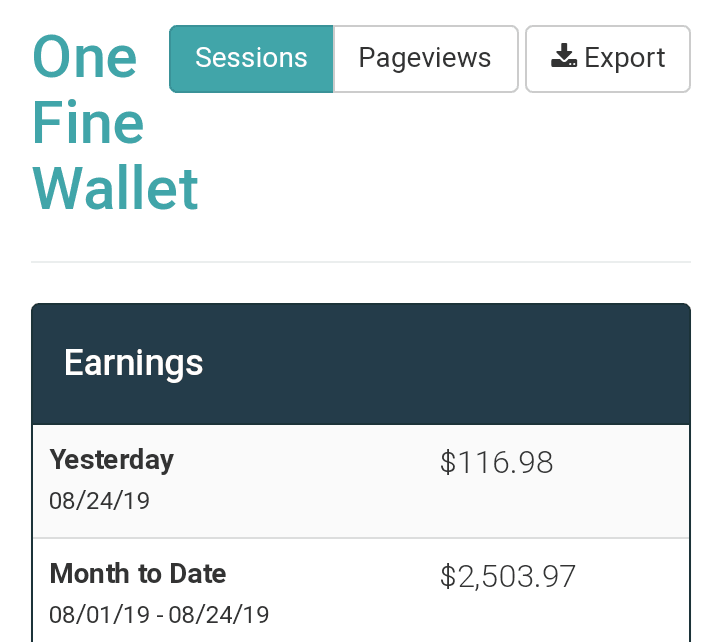 Apart from advertising income, affiliate income is made to me on different days throughout the month, which makes it feel like I get paid weekly.
Read our in-depth tutorial on how to start your own money making blog as a way of building passive income.
36. Affiliate Marketing
Affiliate marketing is one of the best ways to make money fast when done right.
You can use social media to promote a product and make a commission online. You don't need to leave your home or make an investment to begin.
Here is another post you might like – how to make quick money in a day. These are not going to make you a full-time income, but a great way to make a few $100 a month.
37. Transcription
Transcription is a remote work from home job that requires you to convert audio files into text.
If you are ready to take on transcription roles, you can apply to the ones below. Otherwise, this Free Transcription Mini-Course will give you an insight into the job role.
Work as a transcriber with Quicktate and transcribe files such as voicemail messages, to-do lists, memos and more. Payments go out once a week.
They have jobs available worldwide with weekly payouts made by PayPal. This is a well-known company that has plenty of jobs available and you can choose your own projects and hours of work.
With Go Transcript you can earn up to $1,200 a month.
They don't need you to have the experience, but you will need to have good English skills.
They have high rates of pay than can go up to $22 per audio hour. You can apply for work even as a beginner and receive payments on a weekly basis via PayPal.
One of the best online platforms for freelancers looking to be paid weekly. Whether you are looking for captioning jobs, transcription or translation work – they have work available in a variety of fields.
Weekly Paying Jobs Near Me
As a Postmates driver, you get to deliver food and retail to customers and earn up to $27 an hour.
You can sign up with your email address and deliver with ease using their phone app. Payment is made weekly and you also get to 100% of the tips you make.

With the Uber Eats delivery program, you can get paid daily with Flex Pay.
If you have received enough funds in your Uber account you can request to be paid whenever you want.
No more waiting to be paid weekly or each month. Check out Uber Eats for more details on how to apply.
As a Lyft driver, you get paid through their app every week. You can also cash out immediately if you set up Express Pay. This is not an online job but a flexible work option for those looking to make quick money over the weekend.
Here are some other delivery driver jobs that pay well, and suitable for women.
45. Website Flipping
Website flipping is where you buy and sell websites/blogs for profit. This side hustle can make you an average of $2,500 a month, and get paid on completing the gig.
Here is a full interview with Jenn on Website flipping and how you can make money from home with this online business.
Apart from website flipping, there is also thrift store flipping, where you buy items from flea markets from a cheap price and sell it for a profit on eBay. Melissa and Rob do this as a full-time job and have shared their experience with us in this eBay flipping post.
Are you ready to work from home and get paid weekly?
Legit Online Jobs that Pay Weekly
2 Popular Money Making Sites
Earn up to $50 each time you share your opinion about products and brands - available to those in the US, Canada and Australia. Join Survey Junkie here, it's free!
Take part in daily surveys worth up to $35 with Swagbucks.