*This post may contain affiliate links. Please read the full disclosure here. 
How Does Money Flipping Work?
The truth is that there is no dictionary-worthy definition of 'money flipping'. But, in a nutshell, it means taking a certain amount of money and turning it into even more cash.
For example, money flipping is how you turn around $100 into $1,000 or more. It basically teaches you how to make money from money, and sometimes even without money.
The vast majority of this post will cover some of the fastest ways to flip money without much investment.
There are a number of ways to flip money legitimately, this can be from flipping books, clothes, shoes or even spare change!
While unfortunately, the first association that a lot of us get from the term "money flipping" is a 'scam', there are in fact, a number of ways to flip money legally.
14 Best Ways to Flip Money
Today, we will be sharing legit ways to flip money fast, with the majority of ideas showing you how to flip money online.
While there are over 14 ways to flip money, the income potential varies for each. The last one on this list also shows you how I turned $100 into a five figure income.
Are ready to flip money online?
1. FLIP THRIFT STORE ITEMS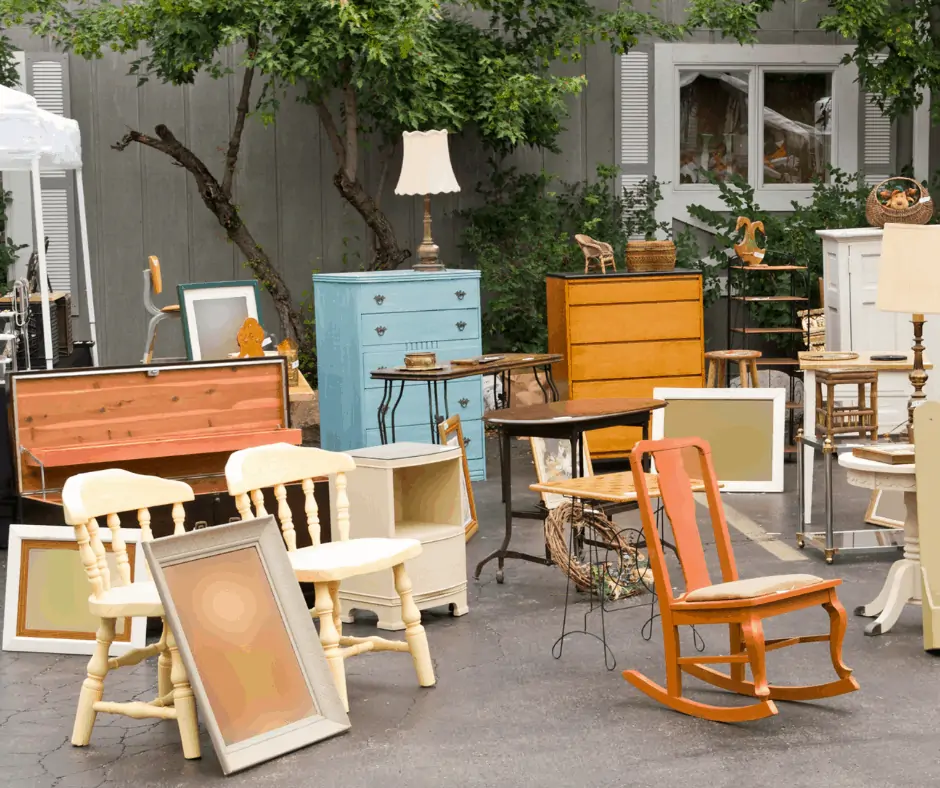 Melissa and her husband Rob have been flipping thrift store items on eBay for big profits. They made $133,ooo in a year re-selling flea markets items online.
While they sell the most of their items on eBay, they also promote their products on Facebook Marketplace, Craigslist, and websites like OfferUp.
Here are some of the easiest things to flip for profit:
Shoes
Books
Furniture
Kids toys
Strollers
Watches
Gaming Consoles
Vintage goods
Gym equipment
Picture frames
Wall hanging/art
Note: You can also download Melissa and Rob's list of 47 household items you can sell to make $100 this week!
If you are on the hunt to find items to flip, try Facebook market place and eBay. Other online places to check out are LetGo and Vinted.
If you prefer going in person to search for special finds try yard or car boot sales and thrift stores.
The couple have created this free webinar that shows you how to create a profitable online business selling yard sale items online. It's definitely worth watching if you are into re-selling/flipping goods online.
2. FLIP BOOKS ONLINE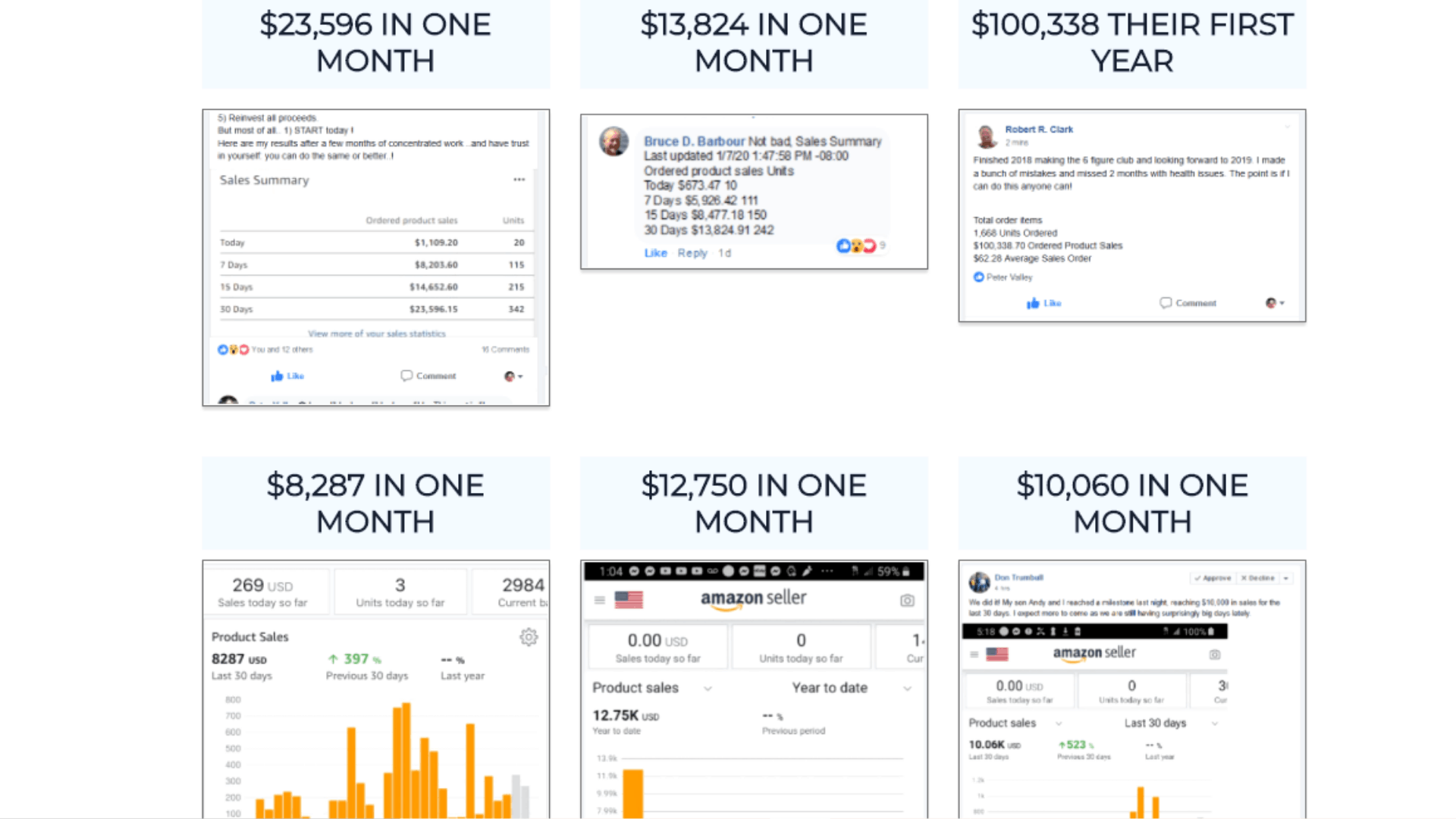 How would you like to re-sell books online? No inventory and no experience!
If you are looking for a high paying passive income idea you must try Zen Arbitrage.
Zen Arbitrage is an online tool that helps you find books on Amazon and resell them back on Amazon for a higher price. The tool scans Amazon, for books to relist and you can sell it for a higher price – keeping the profit.
For example, if you find a book for $10 and relist it for $40, you earn a $30 profit.
Zen Arbitrage is one of the best ways to flip money online, because of it's high income potential and flexibility to work from anywhere.
Check out income reports of others earning through Zen Arbitrage. Beginners make anywhere upwards of $1,500 and experienced sellers earn as high as $20,000 a month.
Not only can this be a great way to supplement your income, but is also a flexible full time job for many.
3. BEST THINGS TO FLIP ON FACEBOOK MARKETPLACE
There are many benefits of selling things you don't use anymore:
First obvious answer is that it allows you to make money from it!
You get to declutter your home and get rid of things you don't need
Finally, you can make room for more!
And the best way to do this is on the Facebook Marketplace.
Facebook Marketplace is one of the best ways to flip money fast.
The reason being, almost everyone uses Facebook, increasing visibility and better chances of selling your item fast. Using your Facebook account you can start selling items locally on the Facebook Marketplace.
Some of the best items to flip on Facebook Marketplace are:
Furniture
Bikes
Electronics
Collectables
Musical instruments
Sports items
Toys and games
Home office equipment
Books
Shoes and clothes
Baby stuff and more!
4. SURVEY JUNKIE
If you are looking for simple ways to make money in your spare time, try Survey Junkie. Being one of the highest paying online survey sites, you can earn extra cash on PayPal just for giving your opinion in the form of surveys.
Survey Junkie is currently available to those in the US, Canada and Australia, and over 9 million users making extra money from home.
5. FLIP SPARE CHANGE
Acorns is a spare change investment app that helps you invest small amounts of money.
Once you have installed the Acorns app and connected it to your debit/credit card, you save money from everyday purchases.
Each time you shop using the linked card, Acorns rounds up the cost to the nearest dollar and invests the rest.
So if buy a coffee for $3.40, Acorns will invest the other $0.60 for you.
6. FLIP CLOTHES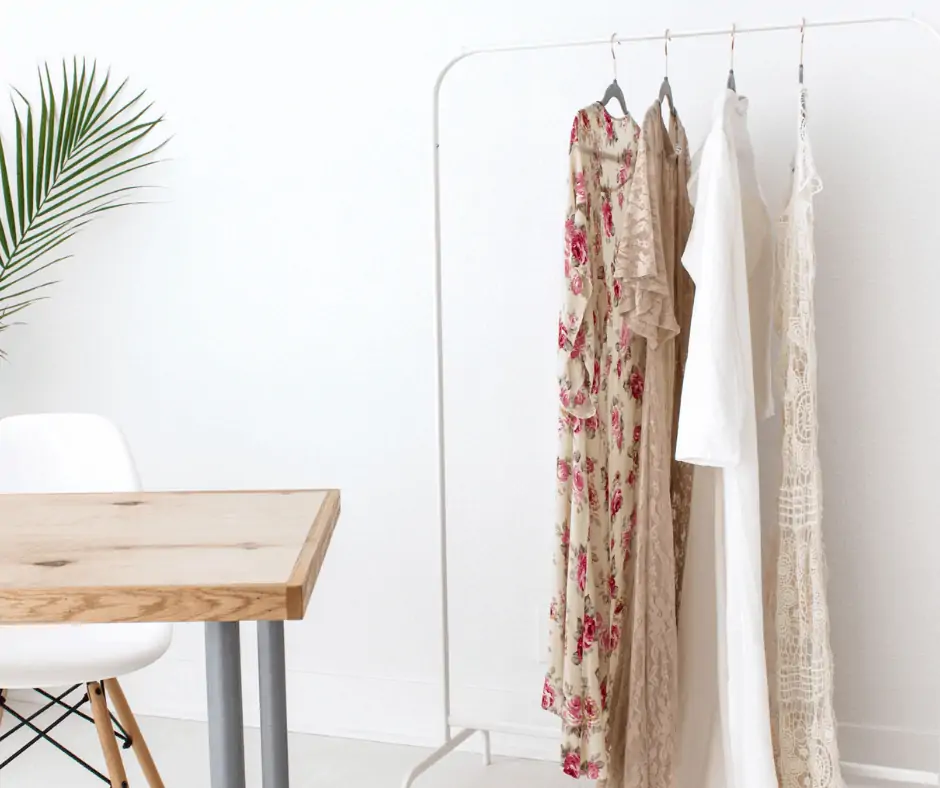 Fashion flipping is a great way to earn some extra cash. Essentially, all you would have to do is resell clothes. But, of course, the journey is not that simple.
You would have to:
Find the right clothes that you can, later on, resell
Find the place where you can sell the items (ideally, for the most money)
The mission to find good-quality clothes for a low price might seem a bit challenging. But take a trip to a flea market or a thrift store – such places are full of amazing items that will cost you a few bucks. You can even buy the clothes in ordinary retail stores during Black Friday, for example.
Tip: you might want to avoid unknown brands. A popular name on the tag will help you increase the price of the find.
After you have found the items, get the clothes ready for flipping. Clean them, remove any markdown tags, take lovely pics, and package the item.
Here are some online places where you can resell your finds:
---
Make extra money by browsing the web, watching videos, playing online games and testing new products - clothing, food, cosmetics and more! Its free to join. Sign up for your chance to
get a $5 Swagbucks bonus.
---
7. FLIP SHOES
The worldwide sneaker resale market may raise to almost $30 billion by 2030!
The shoe reselling industry is having a blast. But you have to know what kind of pairs to be on the hunt for, in order to be able to make hundreds of dollars of profit.
Keep an eye on what is trending right now. Follow Hypebeast, for example, attend special conventions (yes, there are sneaker conventions), and learn more about the brands.
Where to buy shoes to flip?
eBay
Facebook groups
Directly from the brand's website. If you know when exactly a limited-edition piece is going to be released, you can try getting your hands on an exclusive pair.
Tip: a special sneaker bot can help you secure a pair of shoes at retail price.
Always make sure that you're buying an authentic pair as this is what will help you make real money.
8. FLIP BLOGS
Similar to flipping store items, you can also flip blogs.
Website flipping is when you buy and sell websites for profit.
There are two ways to do this;
Buy a website and sell it for a profit.
Create your own site or blog and sell it after adding some content to it.
If you go the second route, you can build a website for $50. The build cost includes domain and hosting that you purchase for the first year. Next, you take you time customising it and adding valuable blog posts to it.
Three or six months later when you decide to sell you site, you can sell it for a higher price, Check out this post and interview with website flipper Jenn Leach to see how she makes a six-figure income selling blogs for profit.
9. INVEST IN M1 FINANCE
Have you ever thought about creating an investment portfolio?
This is exactly what M1 Finance offers – a customizable, automated investment account. You can build your own portfolio or follow one of the 80 expert ones.
M1 Finance is a good option for knowledgeable investors as you don't give up control over your portfolio.
Bear in mind that it's not an advisory service; it's a convenient automated portfolio builder that does not charge any management or trading fees.
10. HOW TO FLIP HOUSES WITH NO MONEY
On paper, real estate flipping sounds simple. Buy a house, modernize it, and sell it. However, this real-estate investment strategy (just like any other) has a few catches.
A lot of investors underestimate the time and money that a certain project might require. While others overestimate their skills and knowledge.
How to start flipping houses without money?
Fundrise can help make things a bit easier for you if you're thinking about choosing this path.
The platform assists you in building a low-cost, diversified portfolio.
Their main aim is to maximize the long-term return potential. And the great news is that you wouldn't have to actually go and buy a house.
Simply create an online account, choose a strategy and a sum that you want to invest. Over time, the system will be adding new assets to your portfolio. You can watch your assets evolve over time as the platform never fails to publish regular updates.
11. FLIP HOUSES/RENTAL PROPERTIES
This part of our 'how to flip money' guide, will require the largest investments. So, don't go down this road, if you are not ready for commitment.
Flipping houses or rental properties is a business and it certainly does require plenty of knowledge and planning. You can profit by making capital improvements to the house or by getting your hands on a property that has a rapidly growing price (it might be both, by the way).
The 70% rule: you should pay 70% of the after repair value (ARV) of a house minus the cost of the repairs needed.
12. FLIP FURNITURE
If you are not ready to invest huge sums of money just yet, you can always try flipping furniture.
When it comes to furniture, the more character a piece has – the better. In this industry, even imperfections can be sold for good money.
To get started:
Learn how to spot real wood pieces (you don't want anything made of cheap wood chips)
Discover great places where you can find unique pieces (garage sales, flea markets, or even on the curb)
Buy something only once you have an idea of what you want to do with it
Learn how to elevate the piece (do you know how to reupholster furniture?)
Tip: you might want to go for a few more expensive pieces, instead of buying dozens of cheap items. After all, it's much easier to sell 10 pieces for 100 bucks, than 100 items for $10, right?
13. SWAGBUCKS – FLIP WITH NO MONEY
Swagbucks is an daily rewards site that pays you for doing a ton of interesting things.
This can range from surfing the internet, playing games, completing surveys and watching videos.
Each time you complete a task you earn SB points, that can be accumulated to be redeemed for gifts cards – including PayPal gift cards.
Swagbucks also offer you the opportunity to get paid to test new products like clothes, shoes and beauty products. Join Swagbucks here for a $5 welcome bonus.
14. START AN ONLINE BUSINESS
I invested $100 in a blog and turned that into a five figure income!
Back in 2018, I started my first blog investing $100 in buying a web host and theme for my site. That was all the investment made to start my blog.
From there on it has been onwards and upwards. While I earn up to $5,000 a month blogging. there are many bloggers that earn a lot more than six figures blogging.
Its never too late to start a blog and you can check out our free step-by-step tutorial to begin your own blog and make money from home!
Here are some income reports of mom bloggers that making money online with their blogs.
SUMMARY ON HOW TO FLIP MONEY
Now that we have seen that there are many ways to flip money, your income potential will depend on what you choose.
It can be as simple as using Swagbucks or a high paying route like book flipping with Zen Arbitrage.
Are you ready to turn 100 into 1000 and more?