How to Make $500 Fast
Are you wondering how to get 500 dollars fast?
Is there even a way to get 500 dollars in an hour?
If these are the questions you ask yourself, you will find this post useful. We are going to take a look at a list of legit ways you can make money fast without leaving your home. Yes, you can certainly make money from the comfort of your own home – without a degree.
Some ideas you might not have even considered doing, but can help you make $100 today.
When I started researching for online jobs at the beginning of my career in 2018, I was only searching for ways to make money fast. I needed to know if working from home really works for someone who has never done this before.
Initially, I was looking for ways to make 500 dollars, because working from home was a dream and any amount of money good to start. In my research back then, I found more than 20 ways to make this money.
Do keep in mind, these are not ideas that will replace your full-time jobs, but will certainly make $500 fast. Read this post if you are looking for more sustainable income options.
**This post may contain affiliate links. Disclosure here.
How to Get 500 Dollars Fast
1. Get paid to use Pinterest
This might sound strange but you can actually make money pinning products on Pinterest.
When you share a product pin and someone buys from your links on Pinterest you make a commission.
So yes, you can sell on Pinterest through affiliate marketing WITHOUT a website. First thing is to find an affiliate program and apply to it. Once you join the affiliate program, you can start promoting its products on Pinterest. Pinterest is a platform where people are ready to buy, so you can make money by spending a few minutes pinning every day.
When I was a new blogger and not making a lot of money from it, I turned to direct affiliate marketing on Pinterest to make a few sales – extra money in my pocket!
Here's a full tutorial on how to create a pin and make money on Pinterest>>
Read this also: How to Get Free Money
2. Write and Earn Immediately
Starting a career as a full-time or part-time freelance writer can be a great side hustle.
But, if you are looking for a quicker option, there are online magazines that pay you per article. This is an easy way to earn a few 100 dollars fast.
You email them an article and when it gets published you get paid for your work, usually via Paypal. Pay can range anywhere between $50-$250 per article. The amount you earn usually depends on the length of your article.
Here are over 15 sites where you write and get paid instantly.
If you are considering a freelance writing career, mom blogger Elna Cain will show you how to make your first $1,000 as a writer.
3. Deliver Food on Your Bike!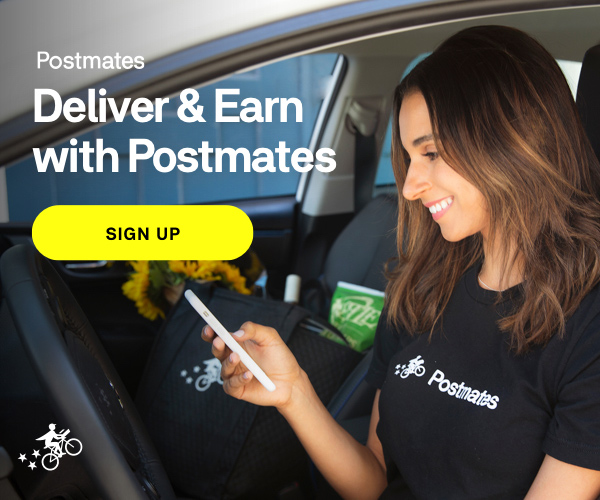 Delivery driver jobs is one of the most flexible ways to earn money fast. With DoorDash you can deliver food locally to customers either with your car, bike or even walk in some places. You are free to choose your own hours – mornings, late nights or just weekends.
As a DoorDash driver, you earn an average $18 an hour and get paid weekly. It's free to Sign up and once your account is activated you can begin your food deliveries.
Postmates is another delivery job like DoorDash where you deliver food, drinks and retail to customers. According to their website, you can earn up to $25/hr.
4. Get Paid to Search the Web
Swagbucks is a rewards site that pays to do daily surveys worth up to $35, you can also earn cashback rewards when you shop and get paid to search the web!
Once you sign up with Swagbucks you can use Swagbucks very own search engine instead of using Yahoo or Google, to perform your daily searches and earn points. These points can be converted to gift cards or PayPal cash. You can begin redeeming gift cards from as little as $3.
Sign up with Swagbucks for a $5 Bonus right here!
5. Inbox Dollars
Inbox Dollars is a company that allows you to earn money for doing very little tasks. I am talking about small things, like getting paid to search the web, clip grocery coupons, scan barcodes and even watch videos.
If you are looking for ways to make money using your phone, Inbox Dollars is a must-try.
Use this link to get $5 for signing up to a free Inbox Dollars online account. It's free to use this platform and there are over 10 ways to make money at home.
6. Earn for Scanning
Can't get any easier than this. Scan your everyday shopping receipts for rewards.
Fetch Reward is an app that pays you to scan your receipt.
As simple as that!
No couponing, no scanning barcodes, no surveys and no ads. Once you finish shopping just scan your receipt to earn rewards in the form of e-gift cards from Target, Amazon, Kohl's, Sephora and hundreds more.
You can cash out with as little as $3. Download Fetch Rewards for free on your phone and start earning.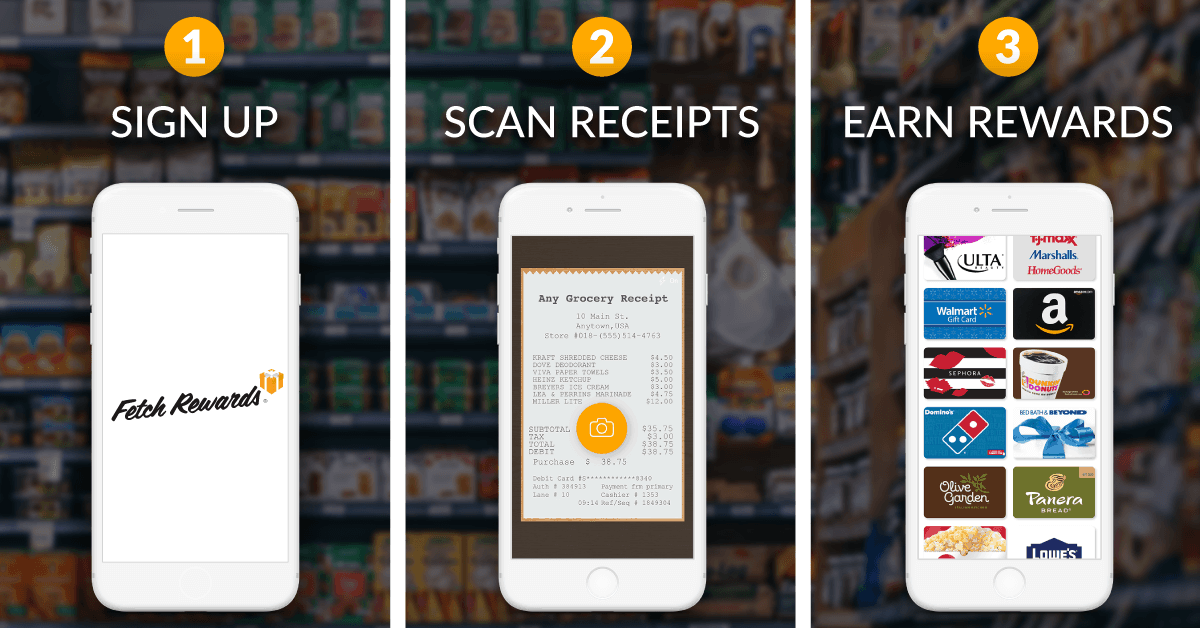 Ibotta is another free money-saving app that pays you to scan your shopping receipts. Once you've completed your shopping, upload your shopping receipt using the Ibotta app and earn cashback within 48 hours. Read our full Ibotta Review here.
7. Cashback Apps
Make the best of cashback apps for your routine shopping runs. Two of the highly-rated shopping apps are Rakuten (formerly called Ebates) and TopCashBack. Both apps are free to use and give you money back each time you shop.
Rakuten is the most popular and generous with cashback offers that can go up to 50%. Check out Rakuten here.
8. Save Some Change!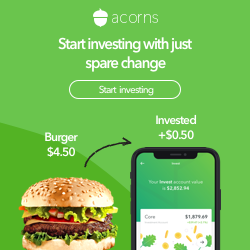 Like the idea of saving money each time you shop?
Acorns is an investment app that is perfect for beginners. Once you join Acorns and connect it to your debit/credit cards, any small change that remains from your shopping is saved aside.
For example, say you buy a burger for $3.50, the Acorns app rounds this figure to the closest dollar and invest the 50 cents for you.
This a great free beginners app for investment.
9. Money-Saving App
Trim is an automation app, that analysis your monthly expenses and shows you how to lower your bills. Trim can help with cancelling subscriptions, negotiating your Comcast bill, and also finding you a better car insurance deal. This app will help you determine where you can save money and cancels unwanted subscriptions for you.
10. Selling things you don't use
Selling things you don't need is the best way to declutter and make money fast. Here is a list of websites that accept second-hand items in return for cash.
Books – Bookscouter
Phones –Gazelle
11. Rent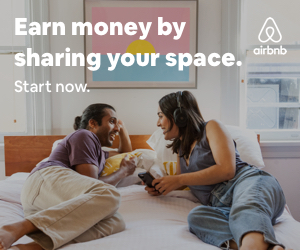 We are not talking about renting your home – although this is a great way to earn some extra money and put your spare room to use. But, today we are talking about rent your driveway or your car.
That's right if you have an extra space for carpark you can list in on websites for cash.
If you are looking to rent your driveway there's Justpark, and for your vehicle there's FatLama, and if you are considering renting your room then you can do it on Airbnb.
12. Take photos
Just like selling your books and clothes, you can also sell some high-quality photos you have on your phone.
Most smartphone these days can help you take stunning images, and if you like to sell some of your photos you can do so using apps like Foap. Fotolia and Alamy. These are legit photo selling site that is worth trying.
13. Start a blog
One of the best ways to make 500 fast is by blogging. There are bloggers making a few hundred to six figures a month. Blogging can work as a full-time hustle or a part-time gig that you can do in your spare time.
This is a side hustle that doesn't earn you money immediately, but there are many bloggers that have earned money blogging in their very first month. And I was lucky to earn a few hundred dollars in my first-month blogging. (Update: One year later I make a full-time income blogging from home).
If you would like to start a blog, you can begin investing as little as $4/month.
14. High paying surveys
I must admit there are a lot of time-consuming surveys out there that are not worth your time.
My favourite and highly rated survey site is Survey Junkie. You can earn up to $50 an hour on some of their surveys. Here are a few other sites that pay up to $100 per survey.
If you have an hour to spend every day, here are seven of the BEST surveys sites that can earn you a few hundred dollars in cash each month. You can check them out right here.
Also read: How to get free Amazon gift cards
15. Online Research -up to $140/hr
Respondent is a platform the helps researchers find answers from respondents (that's you). Once you sign up with them for free, you can access your dashboard which provides relevant research questions for you to answer. On completion, you get money into your PayPal account.
Most of the research questions are between 15-60 minutes long and the longer ones do pay better. You can choose the time limit that suits you.
You can join Respondent here or view the full tutorial on how Respondent works.
Another paid online research site is User Interviews. They are currently accept applicants from the US and Canada only. Their research topics include food, technology, hobbies, pets, beauty and software. Once you sign up and fill out your profile, you will receive studies accordingly. Pay is usually between $50-$100 an hour. Check out User Interviews for more details.
16. Buy for $10 sell for $100
This family sells thrift store products on eBay for a bigger price margin and makes more than a full-time income.
If you are looking for ways to turn trash into cash then you will love this idea. Once you learn how it works you can boost your income each month doing this.
17. Sell a service
If you have a skill to share, why not try Fiverr to make money from it. You list your service – like graphic designing, logo making or any short freelance work, and get paid once you complete your task.
18. Freelancing
There are a lot of ways you can work as a freelancer, from photography, writing and virtual assisting. As a freelancer, you can set your own rates, work your own hours and make money once you complete your job. Freelancers are in-demand as most businesses prefer to outsource some of their daily tasks to freelancers so they can concentrate on other aspects of their business.
19. Write an ebook
This might come as a surprise, but I wrote my first ebook and made an instant $200 the first week I launched it! I used Canva to write my ebook -which was free to use and used Sendowl to take care of customers payment and transactions. I just added my payment details and every time someone made a purchase I made money instantly. If you need help and advice with this side hustle, I'll be happy to guide you.
There you have it.
19 quick ways of making money to add some extra income.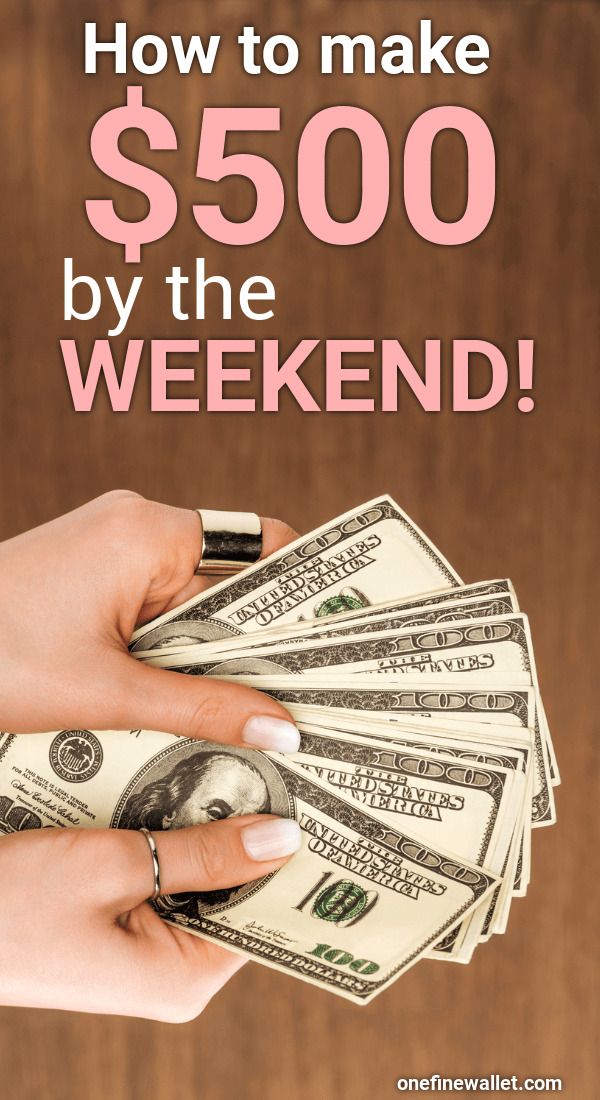 How to Make Money Fast
2 Popular Money Making Sites
Earn up to $50 each time you share your opinion about products and brands - available to those in the US, Canada and Australia. Join Survey Junkie here, it's free!
Take part in daily surveys worth up to $35 with Swagbucks.