*This post may contain affiliate links. Please read the full disclosure here. 
Deciding on a career path is never easy.
If you're unsure of which direction you would like to go in, you may be more persuaded to make a decision when you know how much certain professions earn.
Today, we are going to take a look at what jobs make 50 an hour.
The first few on the list are remote jobs, so whether you are in the US or the UK for instance, these jobs pay £50 an hour or more.
The good news is, a lot of them are in demand as well. If you have the right training, you could be on the path to earning a good income.
We'll let you know a bit more about each profession to help you decide which high-paying job is the right one to pursue. So if you are looking for a job that will pay $50 an hour , continue reading to find out more.
What jobs make 50 dollars an hour without a degree?
Let's break this down with this list of jobs that pay 50 an hour without a degree.
Retail Store Manager
Commercial Pilot
Transport Inspectors
Web Developer
Make up artists
Hotel Manager
Translators
Interpreters
Personal Trainers
Online Proofreader
Virtual Bookkeeper
What Kind of Jobs Pay 50 Dollars an Hour?
Let us now take a look at some jobs that pay 50 an hour, which require a degree or a certification.
The first few on the list are jobs where you can start work by completing relevant online training – which are mentioned below.
1. Online bookkeeping
Salary: $50 an hour
If you pursue a career in bookkeeping, there will be no shortage of work for you.
Every business needs a bookkeeper to provide reports on how the business is doing financially.
A bookkeeper will be responsible for data entry, bank reconciliation, payroll, and monthly reports.
Since most businesses have gone digital, there is more demand for online bookkeeping.
A wide variety of bookkeeping services can be performed for a business using a cloud-based software program.
This software makes it easy for the bookkeeper and the business to stay connected.
Unlike an accountant, you do not require a degree to become a bookkeeper.
An online bookkeeping training like this one is perfect for beginners looking to start a bookkeeping career from scratch. All classes are online and self paced, which you can complete in 3 months or less.
There are opportunities to earn high with this career path because bookkeepers can take on multiple clients. While most bookkeepers earn up to $50 an hour, some experienced bookkeepers can earn up to $100 an hour.
Related: Online Bookkeeping Jobs
---
Free Online Bookkeeping introduction Classes>>
---
2. Transcription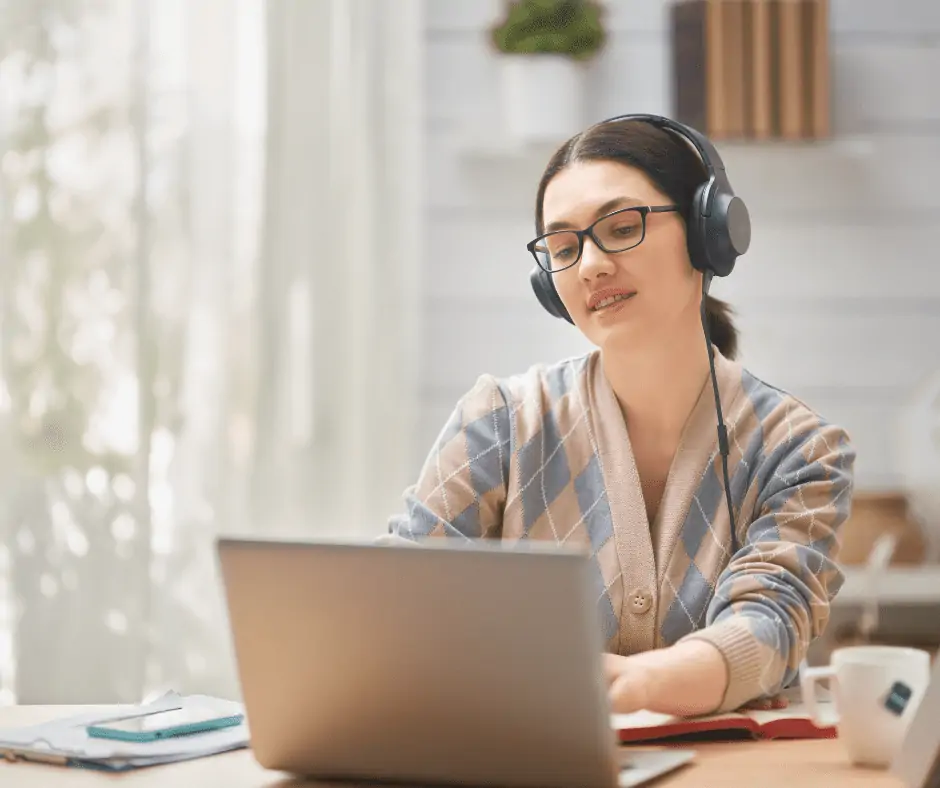 Salary: $40,000/year
If grammar is your strong suit, you may be a good candidate for work in transcription.
This career involves taking recorded dialogue and putting all the speech into a written format.
Transcription is necessary for creating subtitles and presenting words on the screen during a video for people who are deaf.
In order to be considered for work in transcription, you must have good language skills.
It's crucial that you are strong with spelling, grammar, and punctuation. While this may sound like a fun job, it is very challenging, which is why good candidates can make high wages.
One of the parts of transcription that people are attracted to is that they get to work from home.
However, this means that they must be extra disciplined if they want to reach career goals and move ahead.
Related: Online transcription companies hiring.
---
Free Transcription Online Mini Course>>
---
3. Proofreading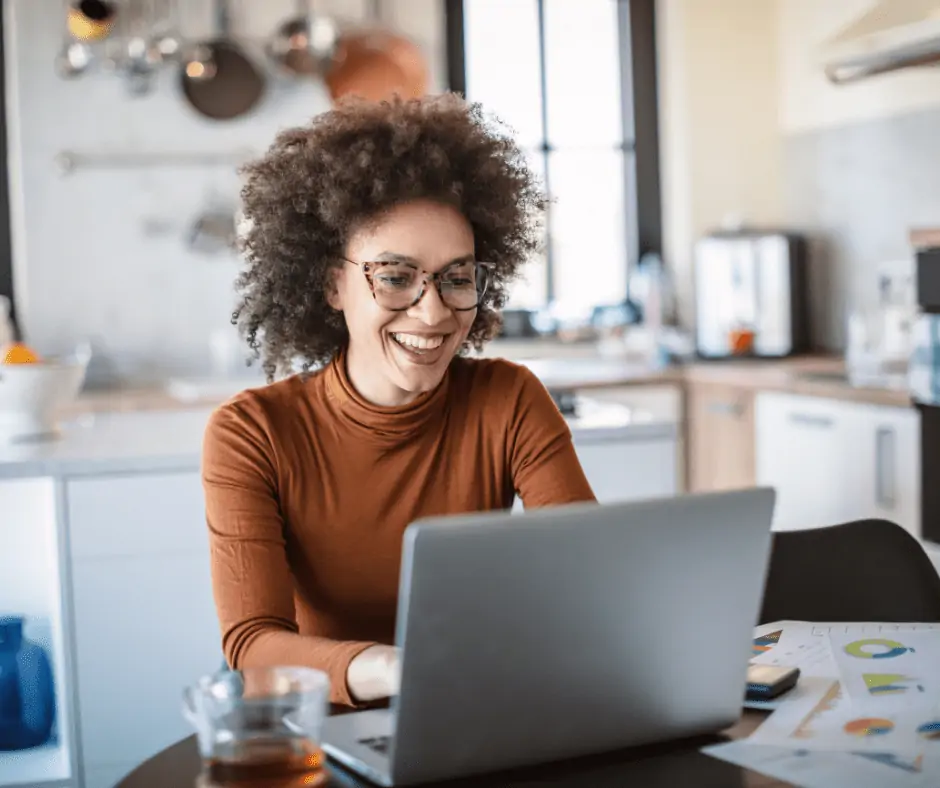 Salary: $50,000/year
If you have an eye for detail and notice the tiniest of errors, proofreading could be the right career for you.
Proofreaders are responsible for reading documents with a mission of catching spelling, grammar, and punctuation mistakes. They don't just look for mistakes, but inconsistencies too.
Proofreaders are a fresh set of eyes on a document.
They will be able to pick things out, like a sentence that appears twice or a certain word that's used too frequently. Additionally, a good proofreader will also be able to spot anything that was left out of the document.
Brands are willing to pay good money for a quality proofreader.
When a proofreader is able to make sure the entire document meets the preferred format, they can keep a lot of clients satisfied.
Related: Proofreading jobs for beginners
---
Make extra money by browsing the web, watching videos, playing online games and testing new products - clothing, food, cosmetics and more! Its free to join. Sign up for your chance to
get a $5 Swagbucks bonus.
---
---
Free online proofreading workshop to learn how to make money from home as a proofreader and gain clients.
---
4. Affiliate marketing
If a person truly exceeds affiliate marketing, they can continue making money long after they've done the work.
Affiliate marketing is when a person earns a commission by introducing other people to a brand's products or services.
Most people will approach this by presenting the products on social media or their personal websites.
People can choose which companies they do affiliate marketing for, and which products they want to advertise.
This allows them the freedom to approach how they advertise these products to their audience.
Most affiliate marketers will have a unique link or a discount code that they provide to their followers. Any time someone uses the link or code, the affiliate marker earns a commission.
Making money with affiliate marketing is performance-based.
If you are able to drive enough people to these companies, you could earn money while you're sleeping.
5. Interpreter
Salary: $51,000/year
An interpreter is a person who converts speech from one language to another.
If you are bilingual or interested in learning a new language, you could be a good candidate for an interpreter profession. There are also high-paying jobs for sign language interpreters as well.
A day in the life of an interpreter is very demanding, and it takes a lot of hard work to secure a good position.
However, once you are fully trained and educated for the job, there are many opportunities available. Some of the best paying interpreter work is for the following positions:
Conference interpreter
Court interpreter
Medical interpreter
Business interpreter
Media interpreter
Community interpreter
6. Marketing manager
Salary: $109,000/year
The marketing manager is responsible for managing how a brand markets a product or service.
It's their mission to ensure the company they are working for is sending the right message out about their business.
You need to be very well organized with good business management skills to be a marketing manager. Creative thinking is a critical skill as well.
A good marketing manager will use their skills to ensure the company is using the right techniques to attract new customers and keep their current ones interested.
7. Dentist
Salary: $172,000/year
There is a lot of opportunities to make high wages when you pursue a career in dentistry.
A dentist is a doctor who is focused on oral health.
They help patients prevent oral diseases, provide dental health services, and perform dental basic surgeries. Dentists who specialize in oral surgery can make even more money.
8. Pharmacist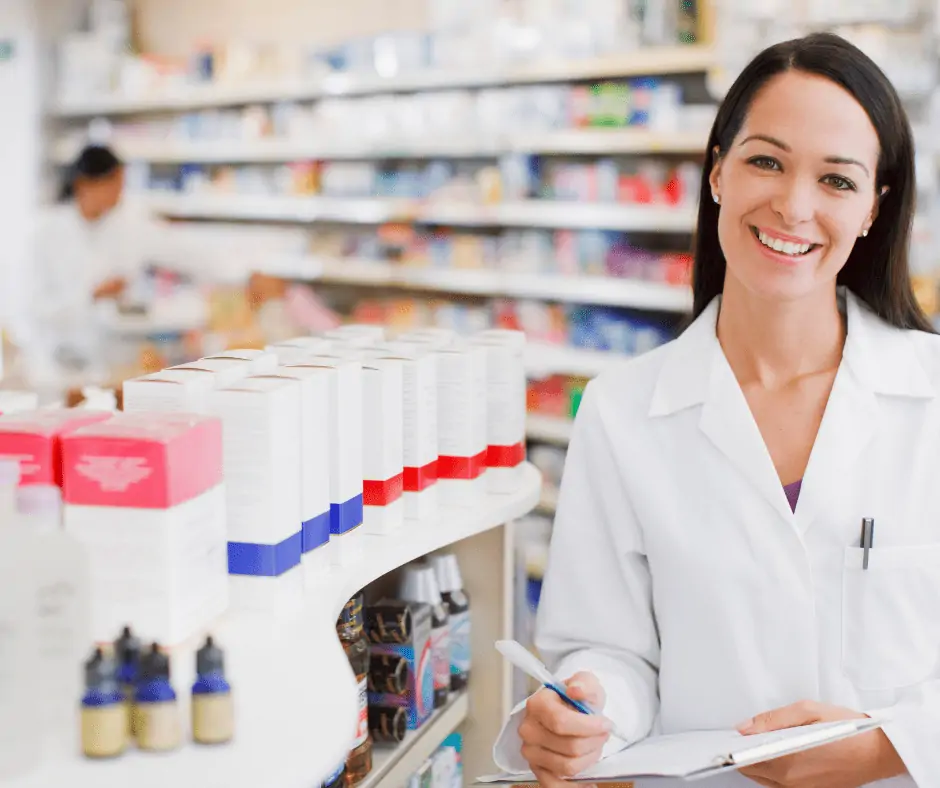 Salary: $141,000/year
Pharmacists are responsible for preparing and distributing prescription drugs to patients.
When a patient requires a prescription, the pharmacist must go over any special instructions or advice for taking the medication, as well as any side effects they should know about.
The pharmacist will also ensure that the patient knows the correct dose to take.
Each pharmacist has a lot of important responsibilities when it comes to people's health.
9. Optometrist
Salary: $131,000/year
An optometrist is also known as an eye doctor.
They are responsible for providing patients with an eye exam to find out what their vision is and determine if they need glasses.
An optometrist will also examine the patient for any diseases as well as provide treatment.
They are also required to treat any disorders of the visual system.
10. Tutor
Salary: $40,000/year
A tutor is a private teacher.
They are only required for short periods at a time.
As a professional tutor, you can expect to earn over $50 an hour for a private session.
When it comes to group sessions, the average rate is $37.50 per student for each hour, which is still a good income.
Related: Online tutoring jobs
11. Software engineer
Salary: $92,000/year
A software engineer is responsible for a range of different solutions that are applied to web applications. They take care of the programming for:
Desktop sites
Mobile apps
Operating systems
Video games
Network systems
Robots ; more
To simplify what they do, a software engineer will write the programs for computers and other devices.
These computer specialists could make well over $100,00 annually, especially when they work with the right company.
12. PR manager
Salary: $113,000/year
While a PR manager has decent pay, you just put in the work to get there.
A public relations manager needs at least 6 years of experience before landing a position.
A PR manager will have a client who is a well-known public figure. It's their responsibility to make sure their client's public image is always shown in the best light.
Basically, they are the ones who communicate the story with the press. They will let people know of any upcoming projects or accomplishments while keeping scandalous acts out of the public eye.
13. Sales manager
Salary: $163,000/year
Sales managers are responsible for organizing and motivating sales teams within an organization.
They typically work with high-performing teams and are able to lead them so they exceed their weekly sales goals.
An experienced sales manager is essential for companies that want to build relationships with customers and close more deals.
Most organizations will pay sales managers by salary instead of commissions because they are not responsible for the actual sales of products.
14. Lawyer
Salary: $121,000
A lawyer is responsible for representing a client's legal matters.
They can work with clients on civil or criminal cases, in which they will advise them of their legal rights and anything else they need to know about the case ahead of them.
Lawyers will prepare legal documents and any necessary pleadings.
If a case goes to trial, the lawyer will also appear in court to advocate on their client's behalf.
15. Judge
Salary: $171,000/year
A judge is responsible for making the final decision in a court case.
They need to be sure that the law has been followed with each case that goes to trial. Each judge has been elected for their position, and a lot of experience and training is necessary to get there.
A district judge could make over $200,00 annually while an associate judge could make over $250,000 annually.
What are the jobs that pay 50 an hour?
If one of your life goals is a career that pays well, it will take some time and effort to get there.
However, the right career path is always worth the work put into it. With nearly every career path, it's standard to start out in a smaller position with a salary that's not as high.
As you work your way up the ladder, there are opportunities to earn a higher income. However, it can be discouraging for people when they find out the advancements in their career don't result in a higher paycheck.
This has a lot of people wanting to cut to the chase. What jobs are worth training for that will result in a pay of $50 an hour or more? If you want to work towards $50 an hour or more, these are the jobs you should be considering.
Final thoughts: Jobs that pay 50 an hour
If you're willing to put the time and effort into learning the skills that are necessary for any of the jobs we listed above, you could be on your way to earning a high salary.
There is a lot of opportunities to make high wages, you just need to know where to start looking first.
Some jobs on this list, like proofreading jobs and transcription work, are entry-level.
This means you can get started without any special training. However, the other jobs listed will need specific skills and education to obtain.
Read Next: Best stay at home jobs that are fully flexible (no degree)