*This post may contain affiliate links. Please read the full disclosure here.
Sign Up Bonus Instant Withdraw Apps 2022 (No deposit)
Did you know that you can get free money for signing up to rewards sites? These are free sites that give you a small bonus in the form of free money when you sign up with them.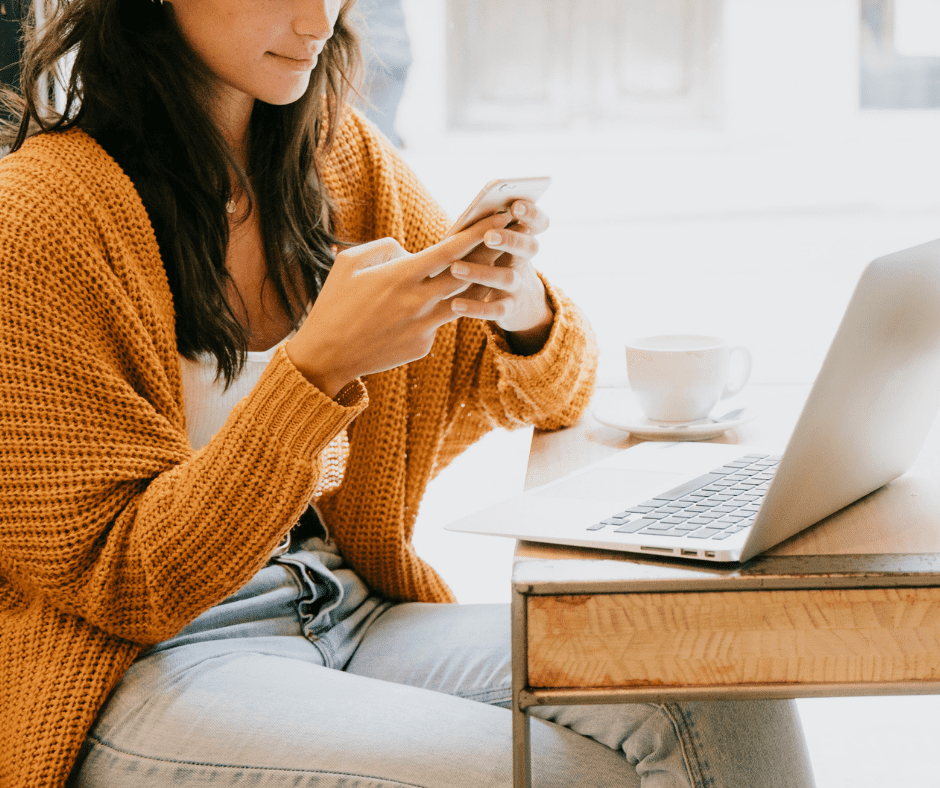 Rewards sites are a popular way to make a few extra dollars online.
There are a number of legit websites offering free money for signing up.
You can also earn bonus money for downloading free money-making apps and completing a small tasks.
While many of these money earning apps offer instant sign up bonuses, you can also make money by completing surveys, watching videos, playing games or surfing the internet.
Cashback offers is another way to get free cash instantly for your everyday shopping.
Continue reading to discover more about these apps and ways to sign up for free money.
Free Money For Signing Up
1. Swagbucks $5 Sign Up Bonus Instant Withdrawal
Swagbucks is considered the most popular website that rewards users for performing simple online tasks like exploring the web, viewing videos, and taking paid surveys.
Swagbucks has paid over $362 million to its users and has received an 'Excellent' rating on TrustPilot from over 23,000 reviews.
The points earned will be credited to your account, which can instantly withdraw for gift cards or cash.
They have over 1,500 gift cards, including Amazon, iTunes, and Starbucks.
However, if you're looking for a way to make money with Swagbucks, you may convert points to cash in your PayPal account.
Sign Up for Swagbucks and Get Paid Instantly
To get your $5 instant sign up bonus, make sure to check your inbox to verify your email to get access to Swagbucks.
The fastest methods to keep earning SB points are by completing surveys, answering daily trivia polls, completing daily objectives and checklists, watching videos, and browsing the web.
With Swagbucks you can also earn money playing games.
When you fulfil these activities, you will receive your SB rewards which can be transferred to your PayPal account.
2. Inbox Dollars $5 Instant Sign Up Bonus

InboxDollars is a real online money-making opportunity.
It's been operational for 20 years, and the firm claims to have paid out more than $59 million to its subscribers since 2000.
InboxDollars, is a survey site that is relatively straightforward to use.
Surveys pay anywhere from $0.50 to $5 for each survey.
Before performing a task, you'll see how much money you can make to determine whether it's worth your time.
How to Sign Up for Inbox Dollars and Get Paid Instantly
InboxDollars may be what you're searching for if you want to make a little extra cash without having to leave your sofa.
This is another company that offers free money for signing up.
You get a $5 cash sign-up incentive once signed up for Inbox Dollars.
Their customers may make money in a variety of ways. Reading Paid Emails, taking surveys, shopping online, watching movies, and playing games are just a few examples.
With a $5 instant sign up bonus, InboxDollars is worth joining. Simply submit your email address, create a site password, and validate your email address to get started.
3. MyPoints $5 Bonus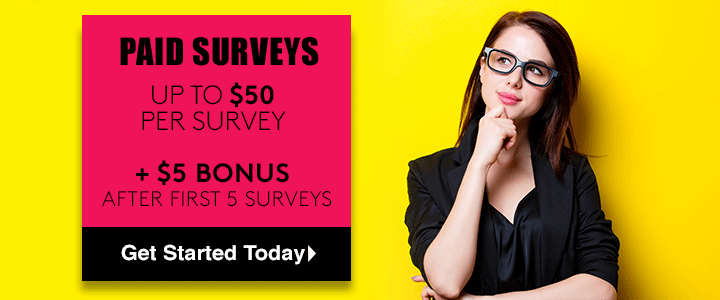 Prodege, LLC owns MyPoints, a shopping network and online rewards programme. It was established in 1996.
Over $300 million in gift cards have been distributed through the network, with over 9 million users.
MyPoints may be accessed through the online interface or downloading the app to an iPhone or Android smartphone.
It is accessible in both the United States and Canada.
How to Sign Up for MyPoints and Get Paid Instantly
When you sign up, MyPoints offers more than one bonus.
Sign up with MyPoints and get $5 once you complete 5 surveys. Redeem this money for gift cards.
The platform is entirely free, and you may earn points by doing basic activities like:
Up to 500 points per day for watching fun videos
Up to 25 points to shop
10 points for playing games
5 points for reading emails
One of the best features of MyPoints is that it has connections with numerous well-known businesses, making it one of the top cashback portals in the United States.
4. Branded Surveys $1 Free Money for Signing Up
Branded Research, Inc. runs a widespread market research panel called Branded Surveys.
The panel is available in Canada, the United States, and the United Kingdom.
MintVine was the previous name for Branded Surveys Canada, founded in 2012.
How to Sign Up for Branded Surveys and Get Paid Instantly
---
Get $5 for signing up with Swagbucks:
Make extra money by watching videos, playing games on your phone and test new products - clothing, food, cosmetics and more! Its free to join. Get your
$5 Swagbucks bonus here.
---
Completing paid surveys is the focus of Branded Surveys.
Branded Surveys is free to join, and you'll get 100 points just for signing up. This equivalates to a $1 sign-up bonus.
Every survey you complete earns you points. With these points, you can make PayPal cash or gift cards.
One advantage of Branded Surveys is that you get points even if you don't qualify for the survey.
Before you begin a survey, it will inform you how many points you will receive upon completion. The length of a study might range from 10 to 20 minutes on average.
5. Ibotta $20 in Welcome Bonuses
Bryan Leach, who was previously a lawyer at a large legal firm, established Ibotta in 2011.
In 2012, the shopping app was released. Ibotta's mission was to link businesses with merchants and customers using mobile technology.
The app earns money from partner brands and distributes a portion of the proceeds to users.
Ibotta has been downloaded over 35 million times and has given consumers over $500 million in cashback.
How to Sign Up for Ibotta and Get Paid Instantly
You will need a suitable smartphone and a PayPal account to start with Ibotta.
Once registered, Ibotta gives you up to $20 in welcome bonuses.
Ibotta allows you to link your ordinary transactions and earn cashback as a reward.
Alternatively, if cash is preferable, consumers may accumulate points and cash them in for featured gift cards from chosen stores.
Ibotta is currently available in over 300 locations, including Amazon, Target, Kroger, Walmart, etc.
Visit the Ibotta website to get the latest up-to-date list of retailers.
6. Point Club
PointClub is an online survey platform that pays its users to do surveys online. PointClub, like iPoll, is owned and operated by Innovative Market Research.
This site offers well-paying surveys that are also relatively simple to complete.
Since its inception in 2012, PointClub has grown in popularity as more individuals seek innovative methods to supplement their income.
How to Sign Up for Point Club and Get Free Money Instantly
PointClub, like many other survey sites, rewards you for completing the surveys you're provided.
Once you've registered and become a member, PointClub will offer you $5 in incentives to get you started.
Following your registration, you should fill out your profile, which will be used to decide which surveys you are eligible for.
Once you've joined, you'll be able to see the surveys they recommend based on the information you gave in your profile.
You'll see how long each survey should take and how many points you'll receive after completing it.
7. MobileXpression
Mobilexpression is a community and market research panel investigating the trends and behaviours of individuals who use their iPhone or Android as their primary method to access the internet.
How to Sign Up for MobileXpression and Get Paid Instantly
Mobilexpression, as previously stated, records your internet usage for research purposes.
After you've installed the apps and signed up, you are offered a $5 bonus to begin with.
MobileXpression collects information about your mobile phone usage in the background.
The websites you frequent, your buying habits, app use, and other aspects of your life are all recorded.
The software sends your internet traffic over a virtual private network (VPN) for data gathering.
When properly installed, the app is almost maintenance-free.
8. Rakuten
Rakuten is a website that pays you to purchase your everyday items online.
You may sign up for both the USA and Canada versions and receive cashback on items you'd already buy.
Old Navy, Michaels, PetSmart, Dyson, ABC Mouse, REI, Epic, Book Depository, and more are among the retailers.
Sign Up for Rakuten and Get Paid Instantly
Rakuten is simply a massive company referral median.
They get paid commissions from the businesses that advertise on their site.
Essentially, they get compensated for sending you to specific websites to shop, even if you would have done so regardless.
Visit the Rakuten website to create a new account and receive your first bonus. Select your bonus offer after clicking sign-up. Either a $10 Walmart gift card or $10 cash will be given.
Log in with your email address, Facebook, or Google and earn rewards on daily purchases.
9. Survey Savvy Connect
SurveySavvy is a website where you can make money simply by filling out surveys. Luth Research, LLC, a San Diego market research firm with over 40 years of experience, owns the site.
SurveySavvy is one of the oldest survey firms in the industry.
It began in 1999, at the dawn of the digital revolution, and has since expanded to a community of millions of people in the United States and throughout the world.
Sign Up for Survey Savvy Connect and Get Paid Instantly
Once you've signed up for SurveySavvy, you'll get $5 for each new device.
The job of SurveySavvy is to link members to these surveys.
SurveySavvy compensates you for your time by paying you a reward for each completed survey and keeping the remainder of your commission.
You may make money using the SavvyConnect app and paid survey opportunities.
The SavvyConnect software tracks your web surfing behaviour for research and invites you to exclusive paid surveys.
Why Sign-Up for These Paying Apps?
The new rewards cards, which were the new coupons, are now cashback and rewards applications.
These applications are altering the way people buy and save money.
The new rewards cards, which were the new coupons, are cashback and rewards applications.
These applications are altering how people earn money, shop, and save.
How to Make Money and Get Paid from these Paying Apps
While free money-making applications won't make you rich overnight, having an extra $100 to $500 per month may help you save, pay off debt, fund a trip, and improve your overall financial situation.
If you're like the average phone user, you will spend a good amount of time on it every day.
Whether it's paid surveys, cashback, basic jobs, or other side hustles, a mobile app may help you earn money and be paid quickly.
Sign Up to Get Money